The last twelve months have given me the chance to explore my design likes and dislikes in my own gardens and to study combinations of design that appeal to me the most in others. In this post I'll share some of the moments from this year that interested me greatly. 
In any art form, everyone develops style and techniques unique to them. These are not rigid. Changing and evolving throughout a lifetime as our imagination runs wild and the mind absorbs the world around us. You can't really choose how to see the world, you get what you're given – letting it run free is the bit we have to learn.
I've learnt a great deal this year and I always seem to come back to the fact so much about gardening is unpredictable, often more about establishing a framework for plant life to grow into itself. As such, garden design is an art form unlike any other. Funnily, so much of my own life has been spent creating structures to empower thousands of people to do amazing things themselves. I guess now it's nature's turn.
Looking back through my photos from the last year, there have been many highlights. Below are twelve key moments, one from each month, that stand out as important to me.
January: structure and form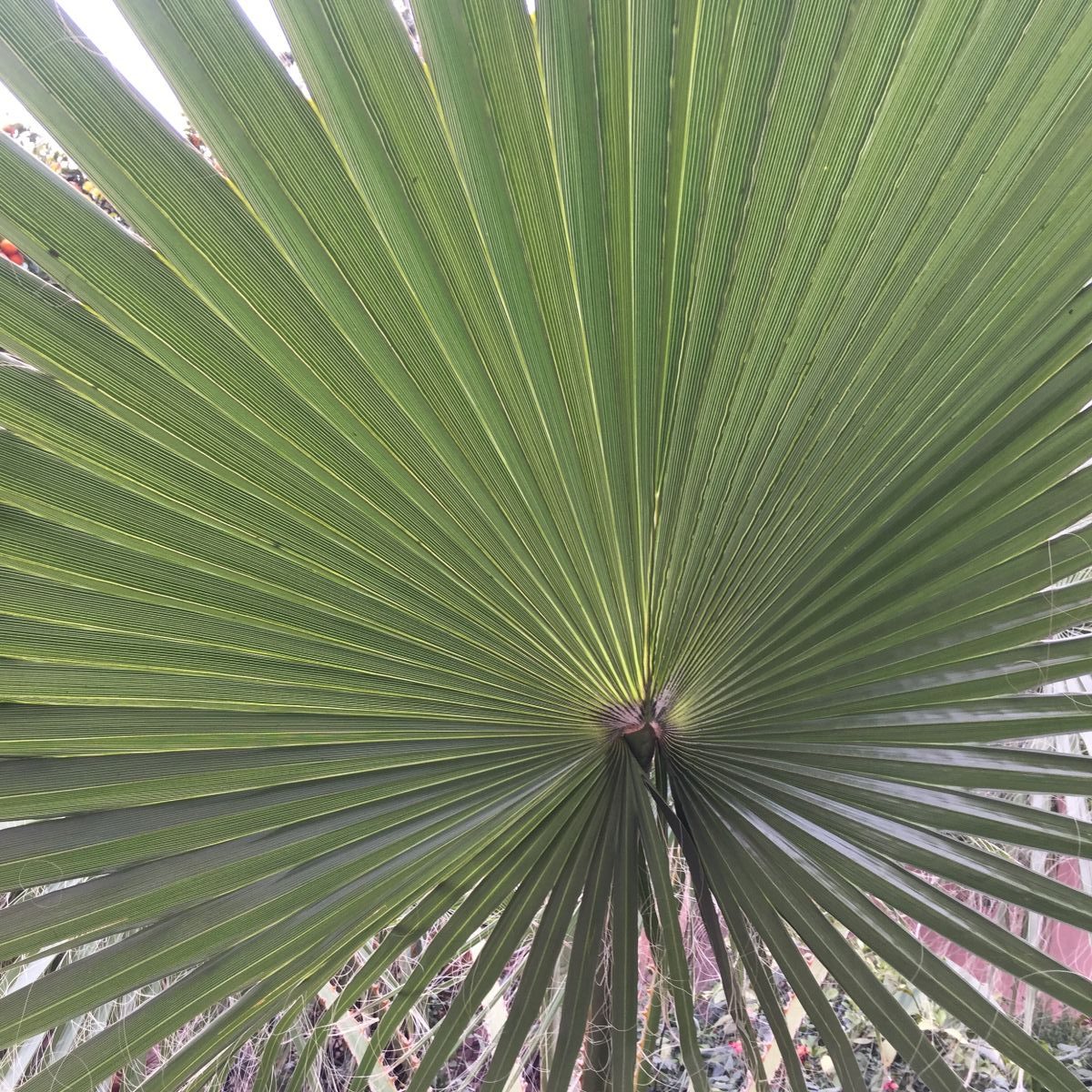 Despite the vivid rainbow-colour-athon on our trip to Marrakesh at the start of the year, what has stayed with me most is the use of shape and form in plants. Large leaves, architectural trunks and angled stems created shapes and lines normally reserved for hard landscaping. We see clean plant lines in the UK somewhat, but it was far more apparent in Marrakesh.
February: White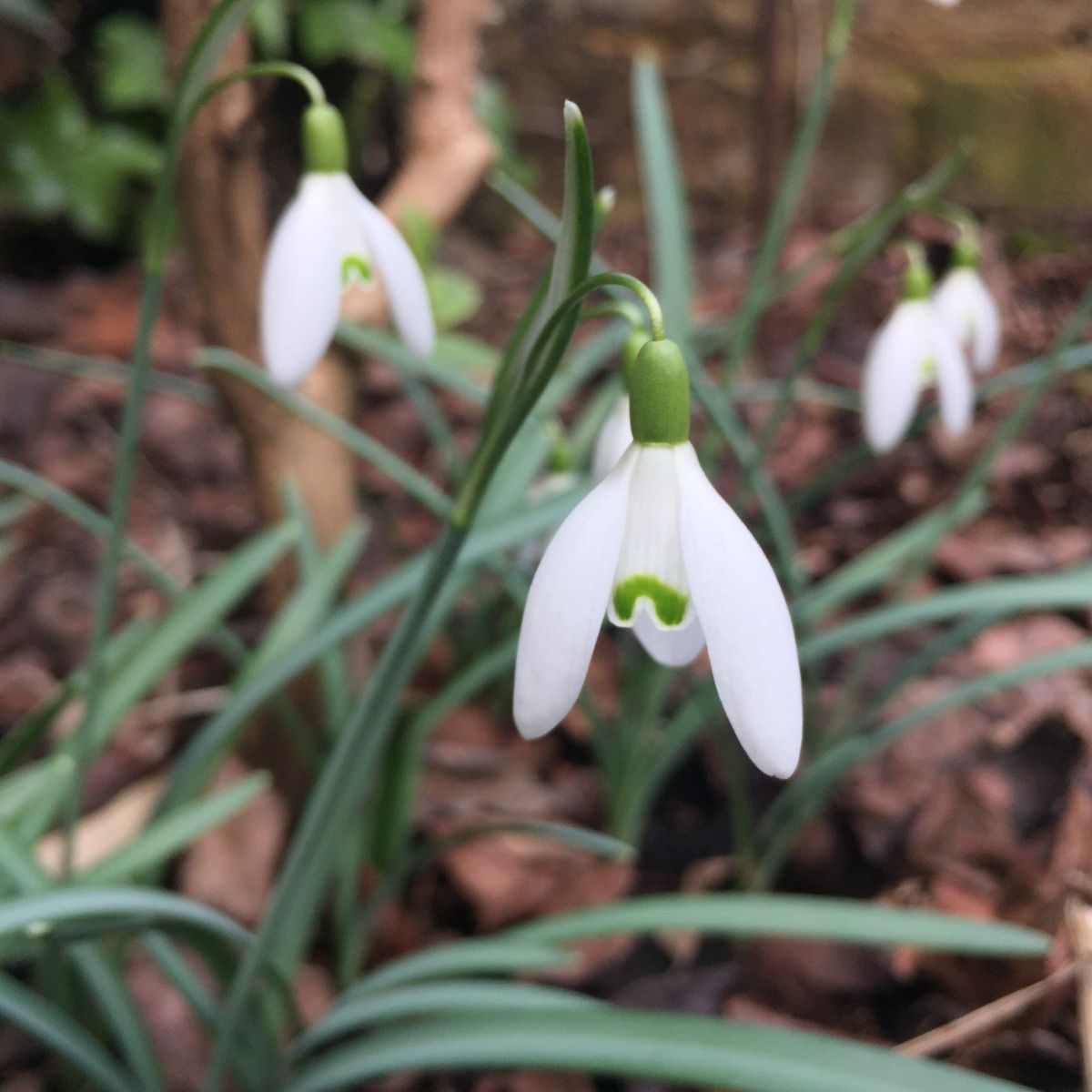 In the depths of winter, when the weather is at its worst and the world seems its gloomiest, the memory of little white flowers at the bottom of our garden has always stayed with me. Galanthus nivalis in flower has always been the sign that the year has begun to me. Glowing embers about to burst into flame. Our garden only has a small number of white flowers in winter and that's the way I want to keep it.
March: bamboo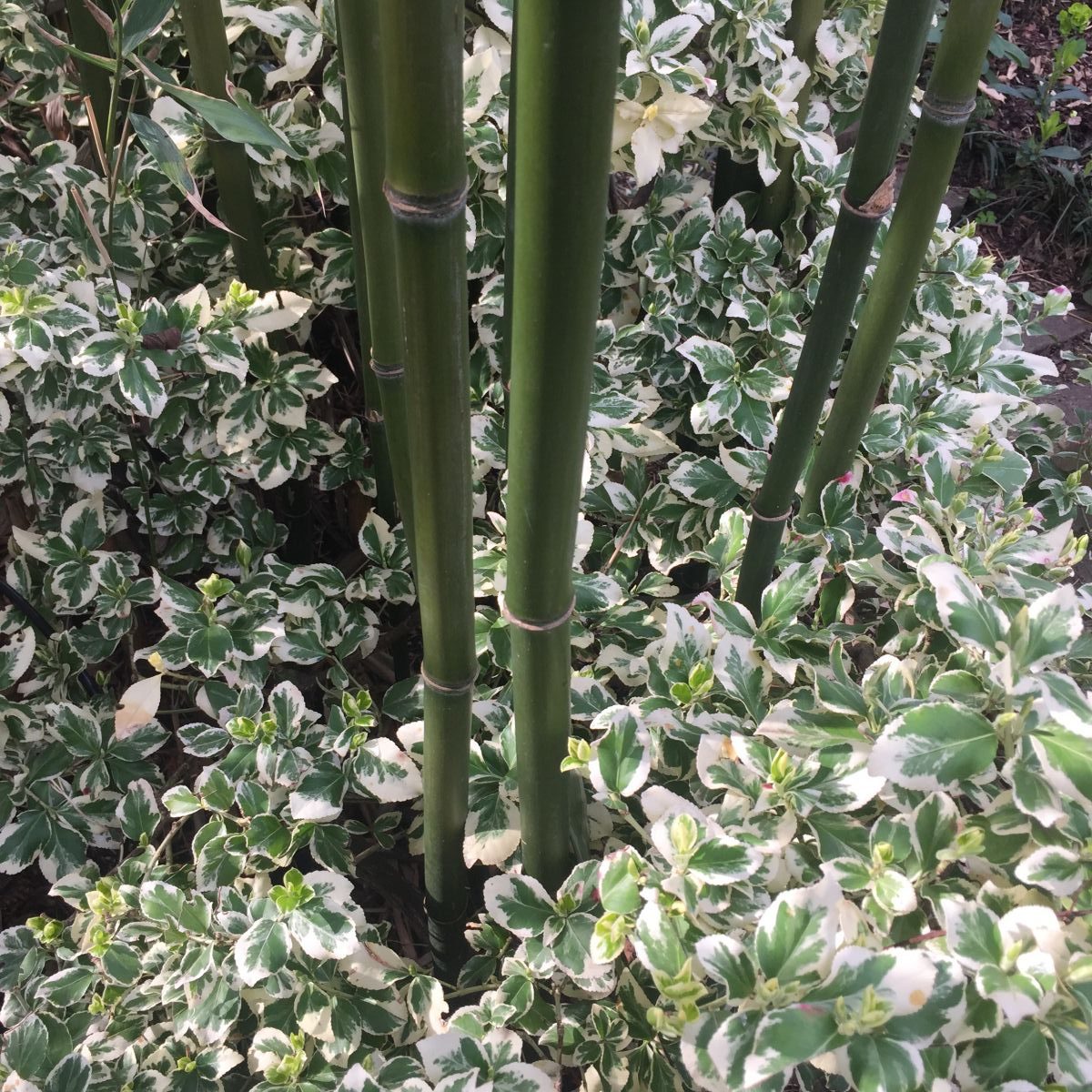 Euonymus and bamboo – you couldn't find two more common plants. Two in fact that I never used to like because they were seen everywhere. Yet grow them together and there's a special kind of genius that makes you look at a plant in a new light.
April: Hastings cliff and path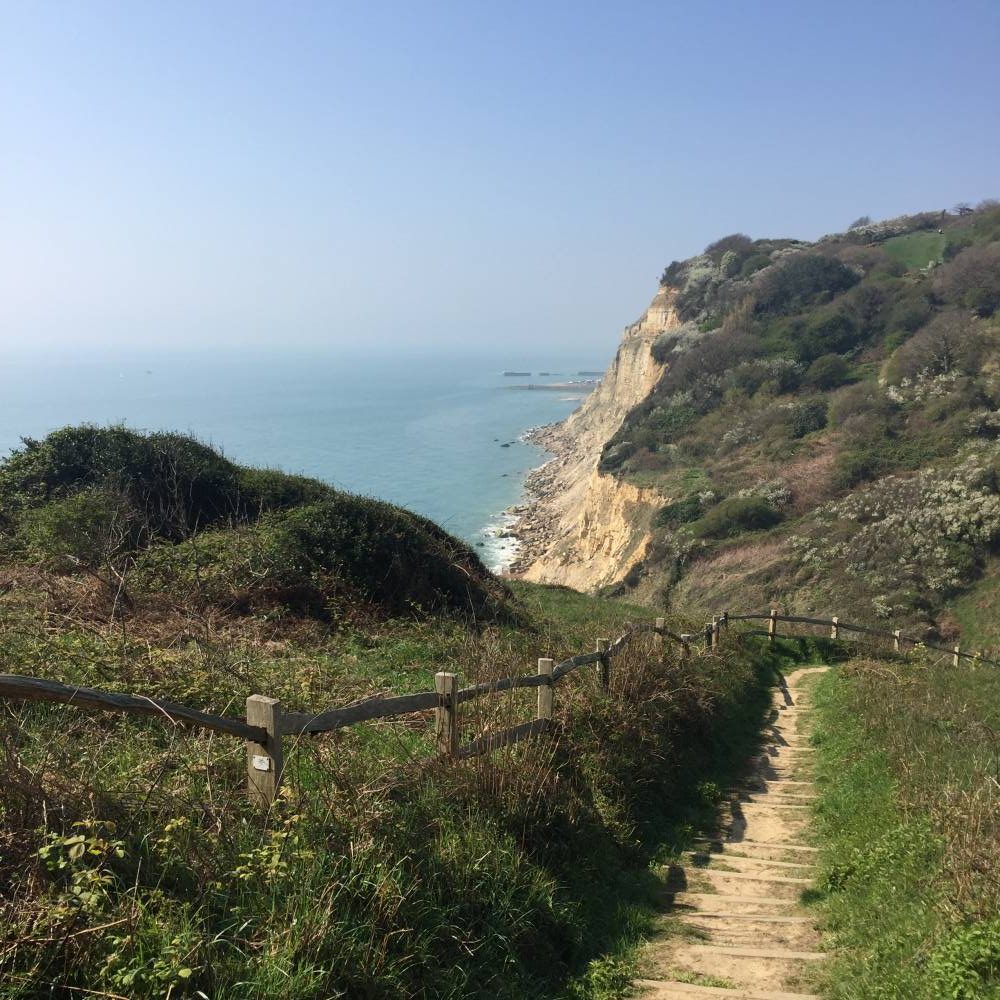 April was a big month with lots of gardening highlights for me but Hastings stands out for its fishing huts, old streets, a ginormous private conservatory and this above view of a path winding along the cliffs outside town. Sometimes, you must to forget about the detail and focus on the scene.
May: quarry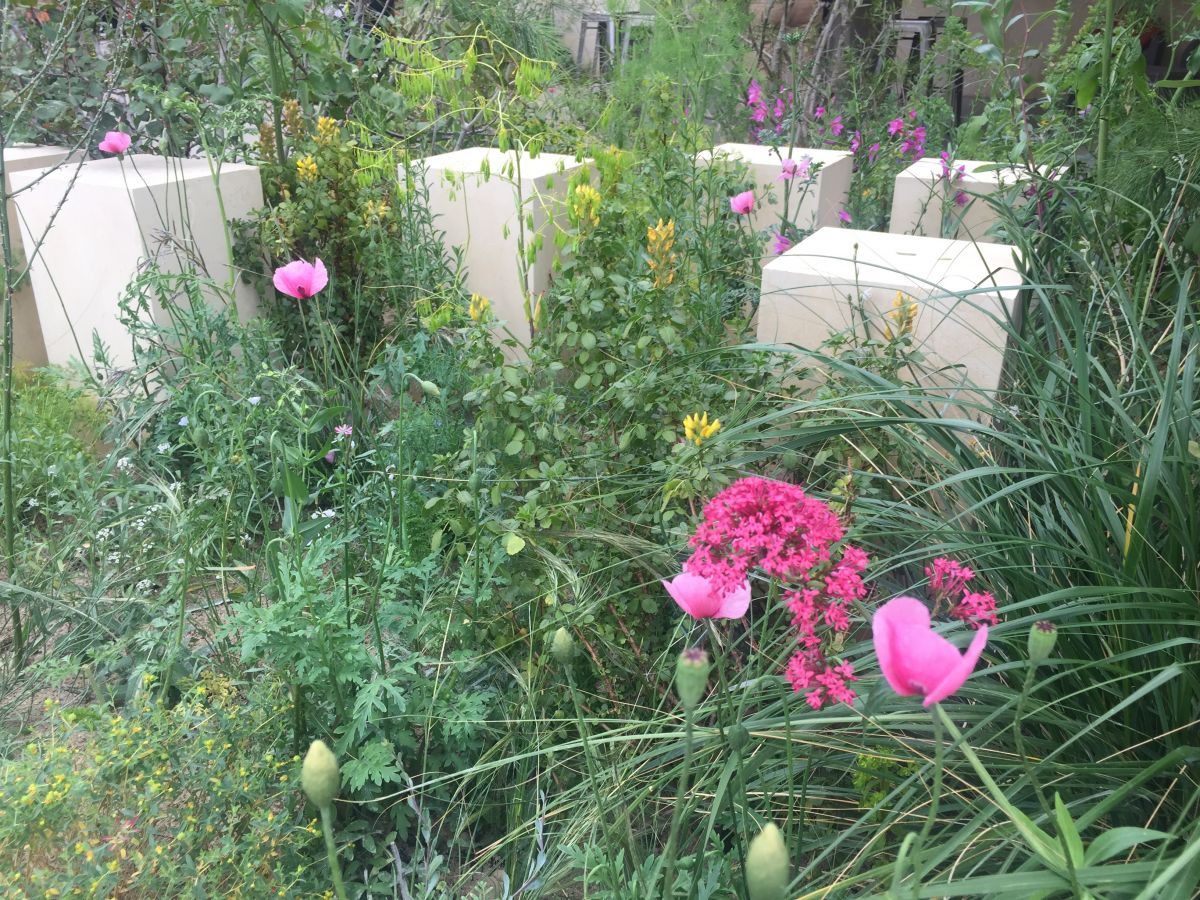 If April was big for gardening, May was ten times bigger. Many of my own designed gardens became reality and I absolutely love them (not sharing photos until more established). I found combos of plants I'd never imagined. But the highlight has to be the quarry garden that won best in show at Chelsea. One of my favourite gardens since going to the show, made better because it broke boundaries (in multiple senses) forcing people to expand their perception of gardening.
June: wildflowers near and far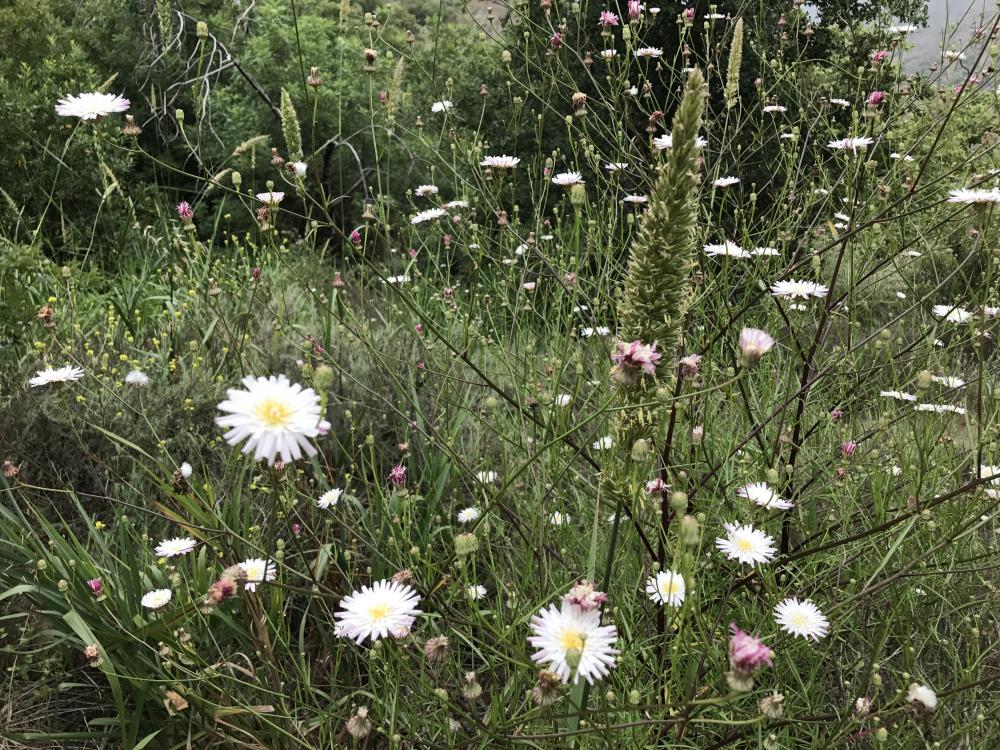 We saw so much cool stuff in June it's hard to pick one thing. Great Dixter looked amazing, Dungeness was an experience and wildflowers near and far had me transfixed. However we visited California in June which takes the top slot. Even then it's hard to choose one thing… seeing hummingbirds, returning to see the wild Joshua trees and cacti in the state parks again, huge ornamental trees we only see a few metres high in the UK. There's one scene my mind keeps coming back to though and it's the wild flowers of Malibu above. Directly behind me was a wild Tropaeolum majus, to my right a wild Lilium columbianum. In front was the most amazing haze of dream plants growing like the most beautiful border but naturally occurring.
July: meadows natural and planted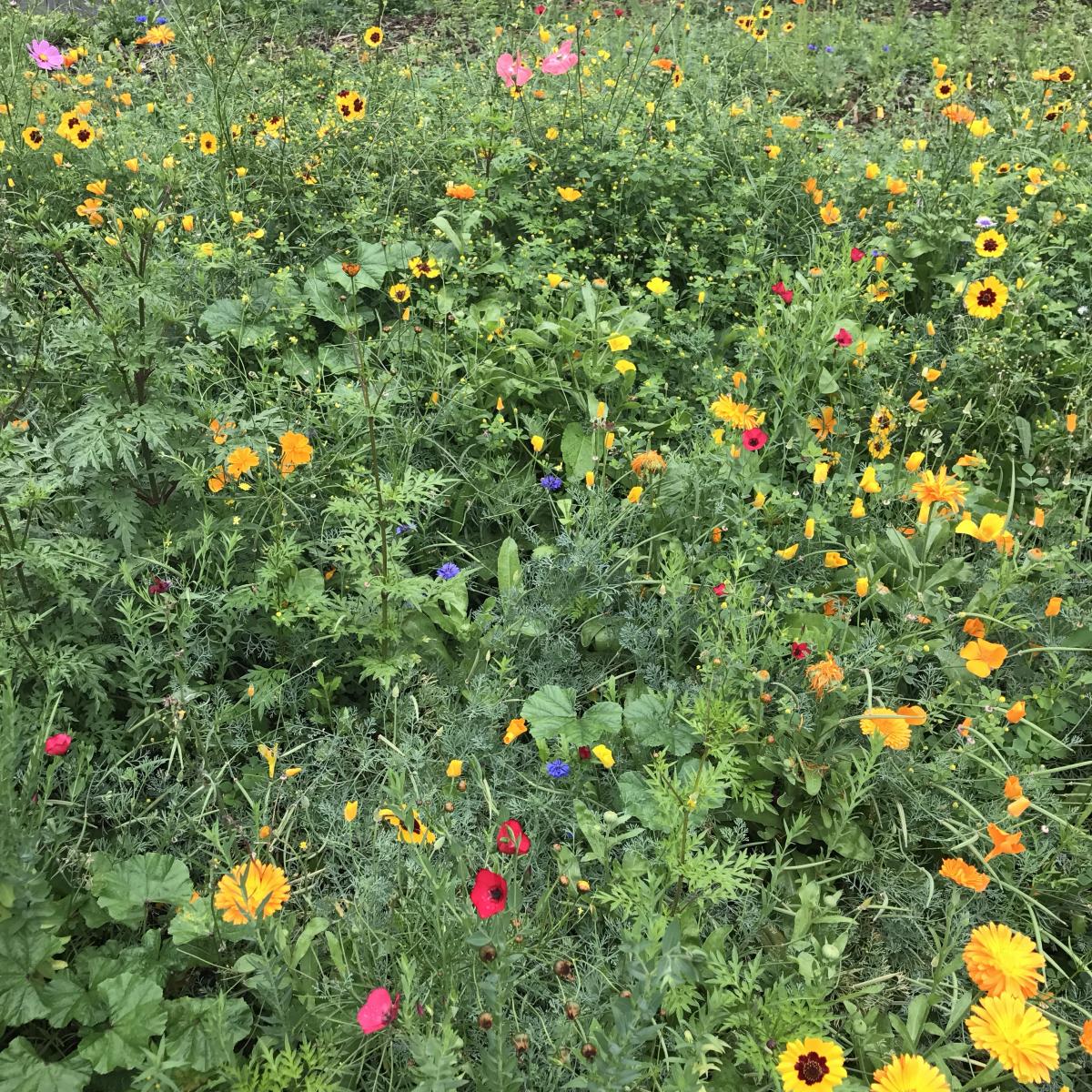 Most of my July was spent visiting natural meadows hunting for wild flowers. Personally I find meadow planting interesting because of its density, liveliness and lack of contrived structure that gives many normal borders the feel of a lifeless Westfield shopping centre. I could share a hundred photos of real meadows but to prove the look is something that can work anywhere, above is a photo of a traffic island between two busy roads around the corner from us in Clapham, central London. This year it was chock full of colour.
August: black tomatoes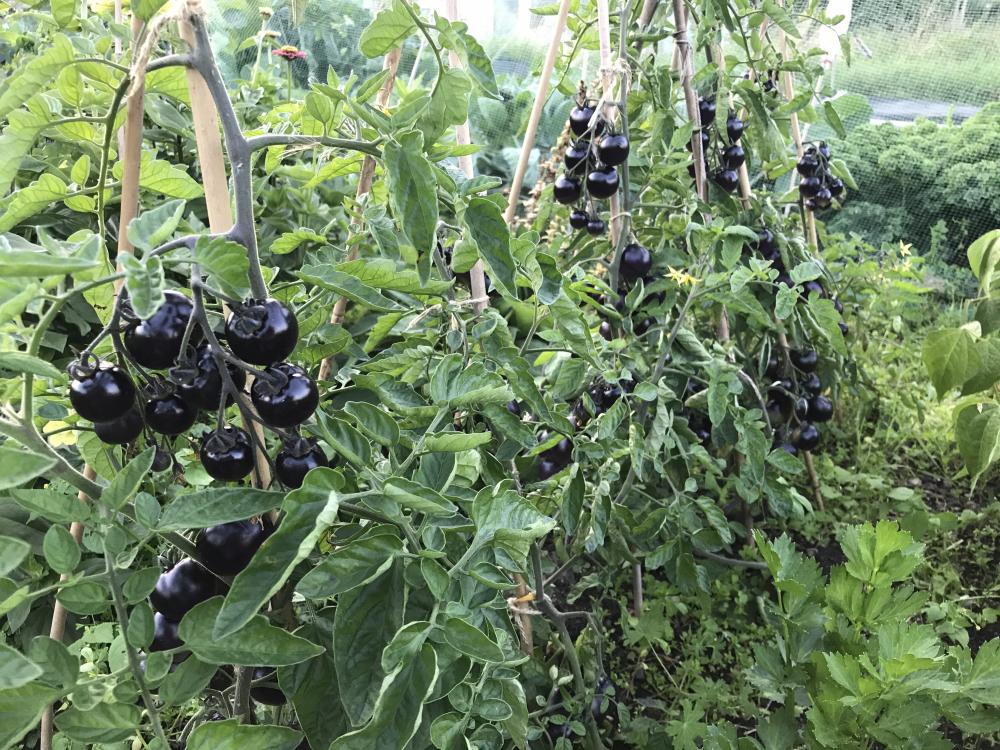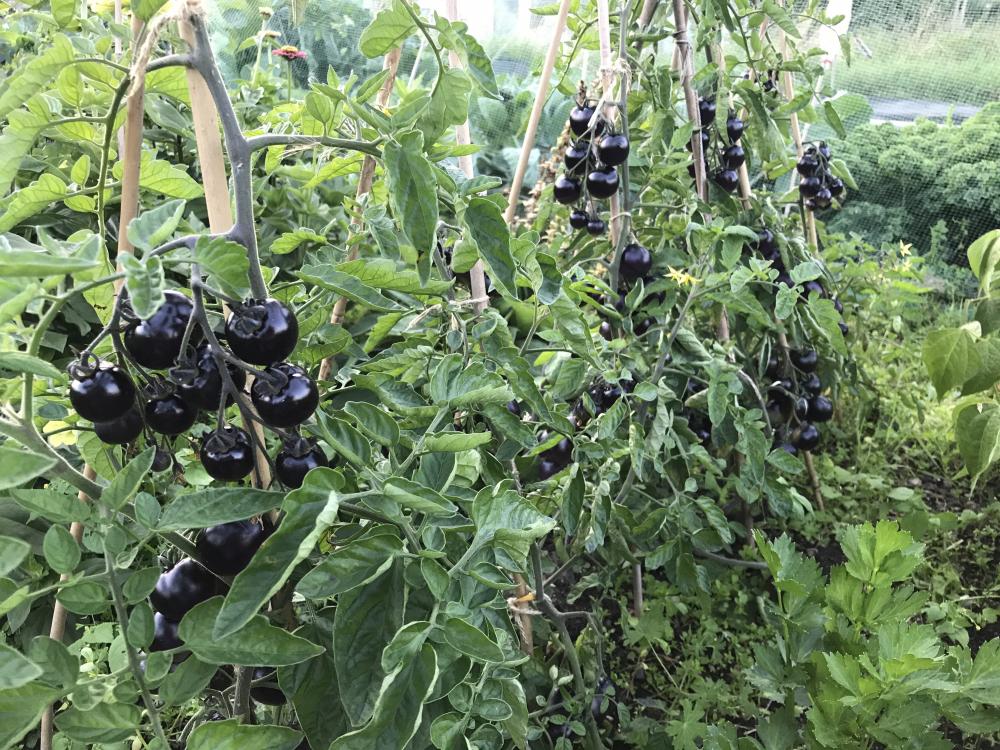 I have to admit I'm holding out on you a bit now because by this point in the year the gardens I designed for people were my highlights. It's seeing your vision of the world coming to life which is the joy. I need to save the photos of them until they're ready though, so for now, I'm going to say the black tomatoes I grew on my allotment were a visual treat. They tasted really unusual, a bit smokey, which was great but their skins were tough so I'm not sure I'd grow again except for the look.
September: everyday Eden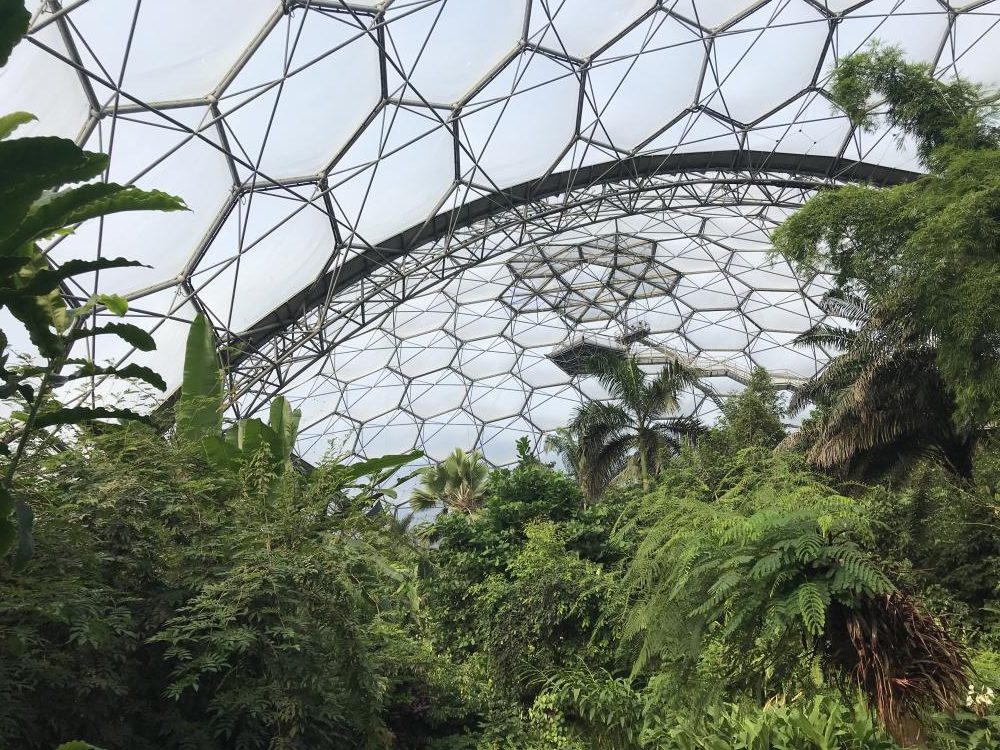 We visited a lot of gardens in Cornwall while on holiday in September. Eden Project's domes were the highlight for us both for multiple reasons. I can't get over the feeling that this is a little slice of jungle with towering trees.
October: how every street should look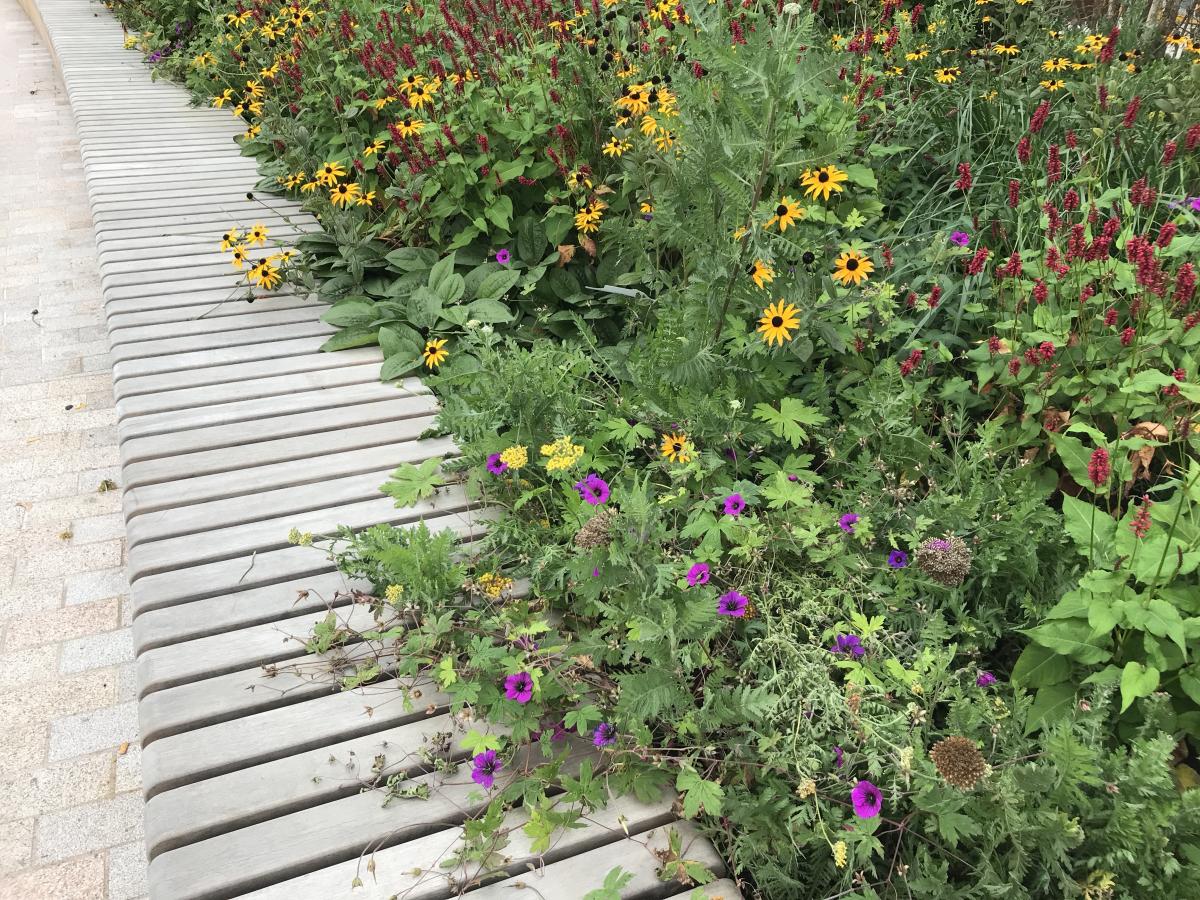 Dan Pearson is one of my favourite designers and his studio breathed soul into King's Cross' massive regeneration with their street planting.
November: leaves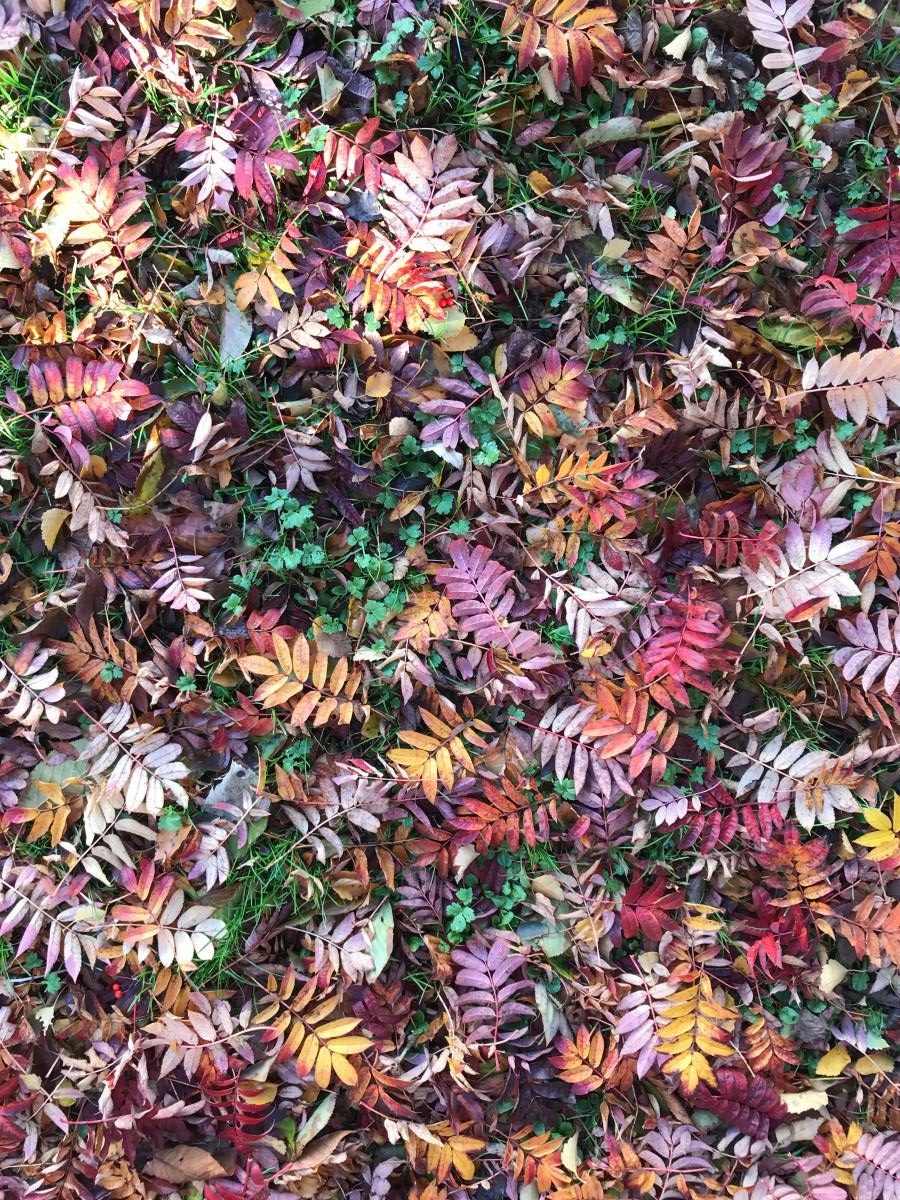 By November what few flowers are left don't make impact enough to stand out against the remaining fiery colours of late Autumn. It's the time when evergreens take the spot light and fallen leaves rustle with warm colours.
December: vegetables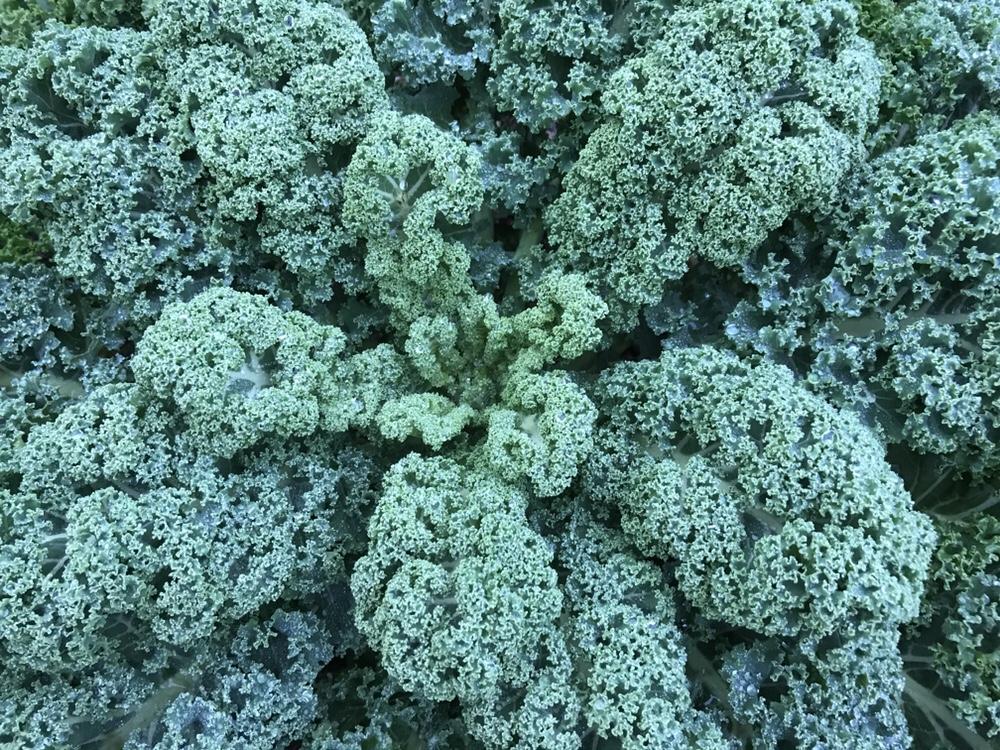 It's the month of Christmas decorations, also for me it's the month to start giving houseplants the attention they deserve. There are also the odd few gems to be seen round and about. What stands out to me however, when most other plants have died back, are the winter hardy vegetables on my allotment. Brassicas in particular really come into their own in the dead of winter, looking perfect and fresh as insects are knocked back and the leaves are blemish free. Above their beauty is the hearty, nutrient rich dinners they will provide in the coming cold months. Plants really are year round companions.