It's been on my list of gardens to visit for as long as I can remember. Chris and I finally stepped out the car at Hidcote Manor in Gloucestershire. Famed for its American creator Lawrence Johnston's use of garden rooms. Hidcote's gardens were first established in the early 1900s as part of the Arts and Crafts movement – the movement that celebrated the skill of handmade beauty. Something, incidentally, that I believe is on its way back into fashion in a new form discussed more in my recent RHS The Garden article.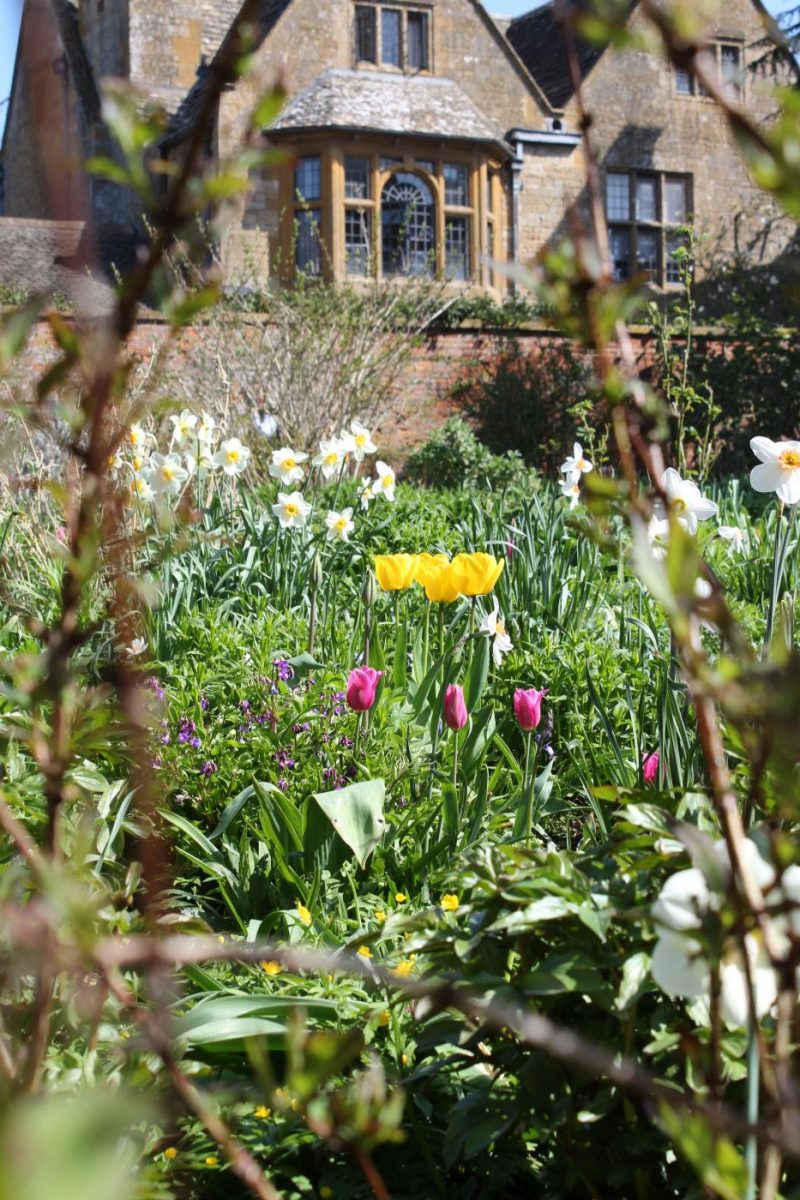 Arts and crafts are seen throughout the garden in the form of topiary and expert stonework.
Needless to say I was pretty excited. Combined with seeing a large expanse of grass in one of the largest rooms there were only two things I needed to do 1) roll across it and 2) run around on it…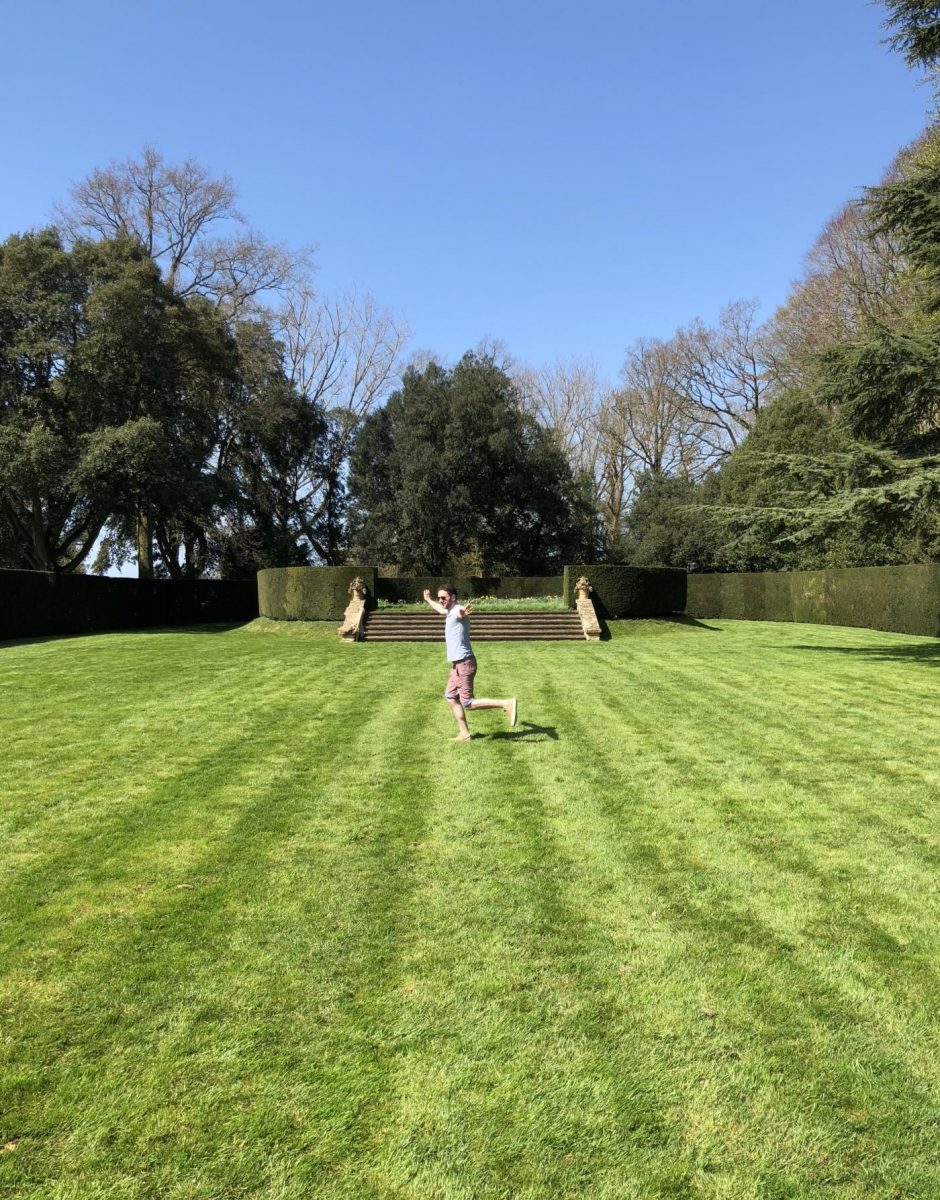 We visited on a gloriously sunny day in April with many spring flowers open and the tulips almost ready to burst. A marked difference to our visit to Sissinghurst the weekend before where the tulips were almost over! Such is the difference in weather in the South.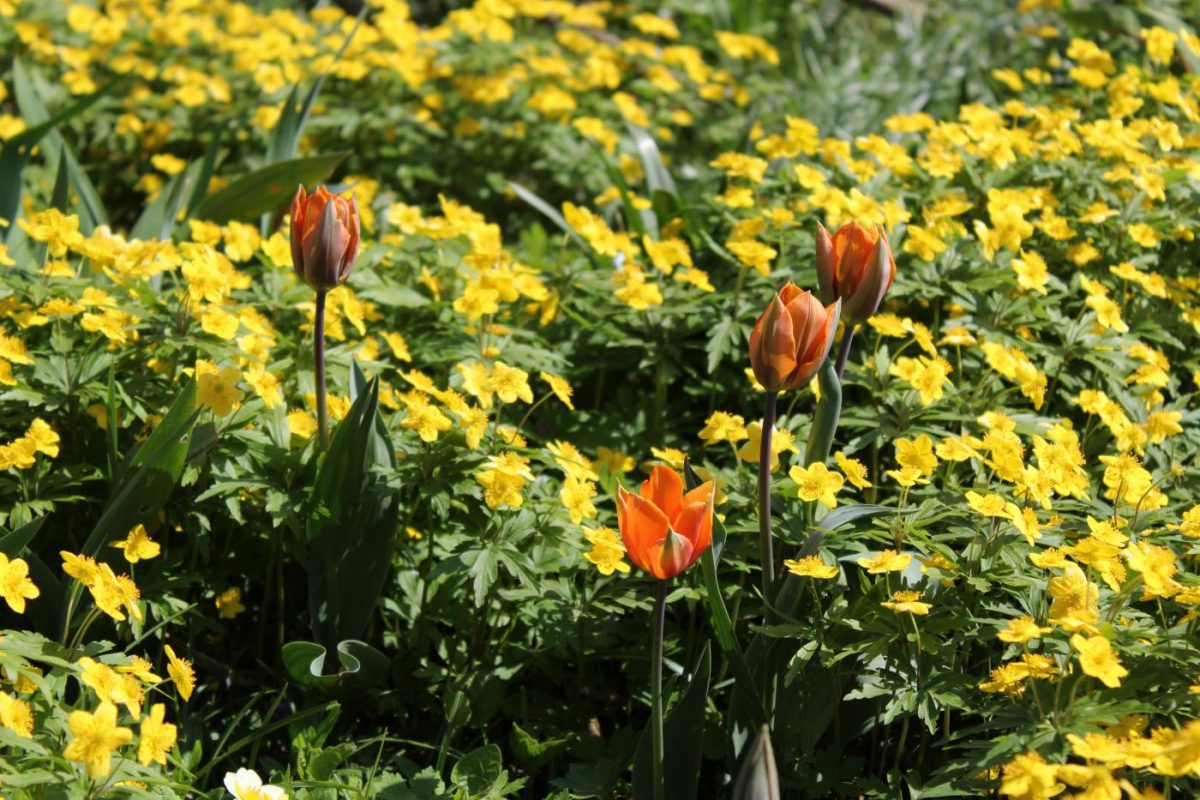 Hidcote really is amazing. It lives up to expectations but wasn't as expected, still managing to surprise with its ingenuity. National Trust gardens – which we love – can very occasionally feel a little too like theme parks with the personality of private gardens removed, thankfully here they've been very sensitive to the feel.
A surprise to me was that each 'garden room' didn't really feel like a room at all. I was expecting each to be an obvious enclosed space but actually, they are all of different size and shape with paths linking them well. I never felt I was moving from one room to another even though that's exactly what was happening. One of the first is with a huge circular pond. It's such a simple, minimalist area with the detail of having water flush with the rim a very clever way of creating a seamless reflection.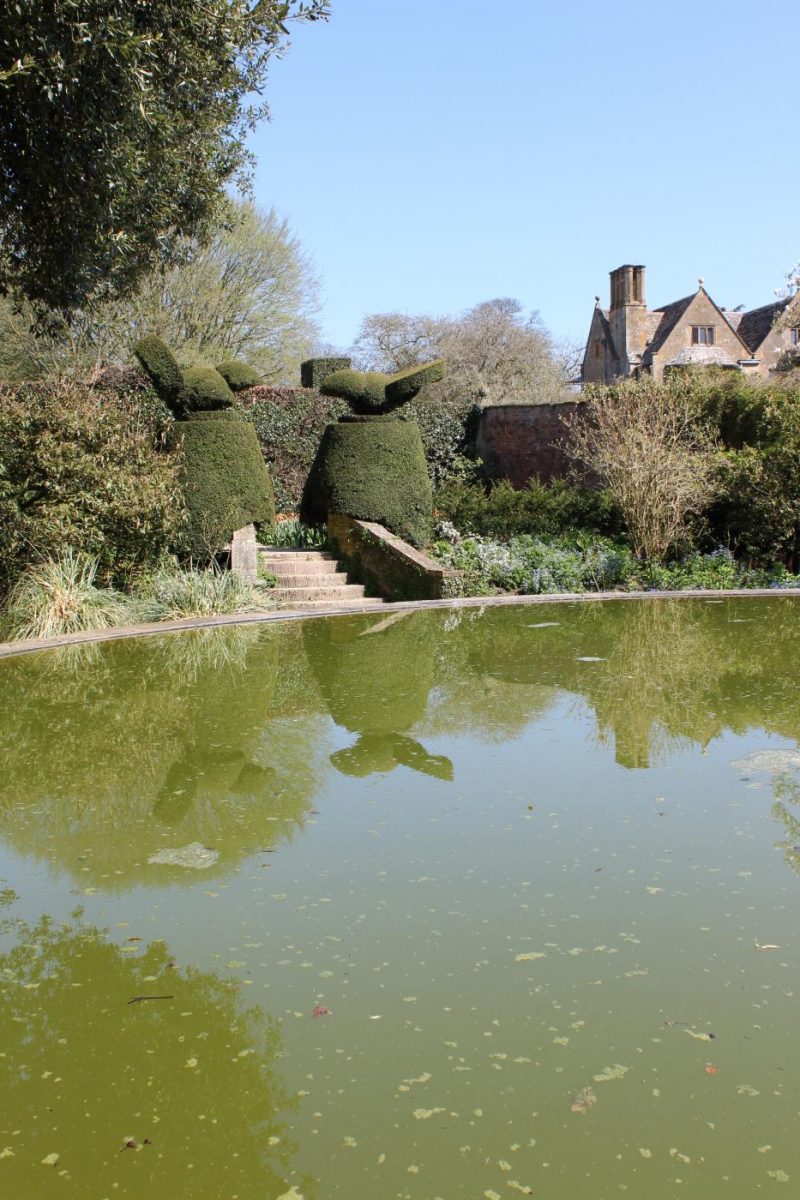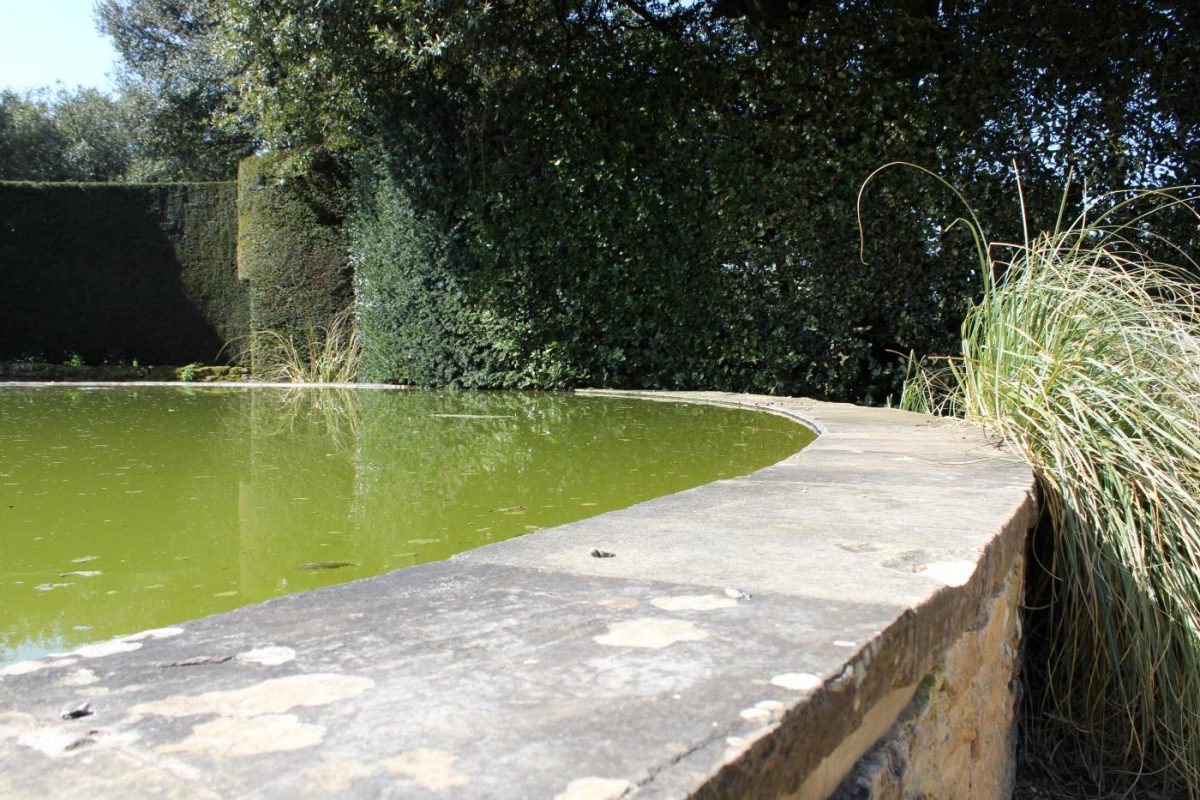 We immediately fell in love with the naturalistic stream filled with flowering Lysichiton americanus, the now banned from being planted, Skunk Cabbage. The paths here felt quite magical. I could imagine fairies and sprites enjoying this place when us humans weren't around.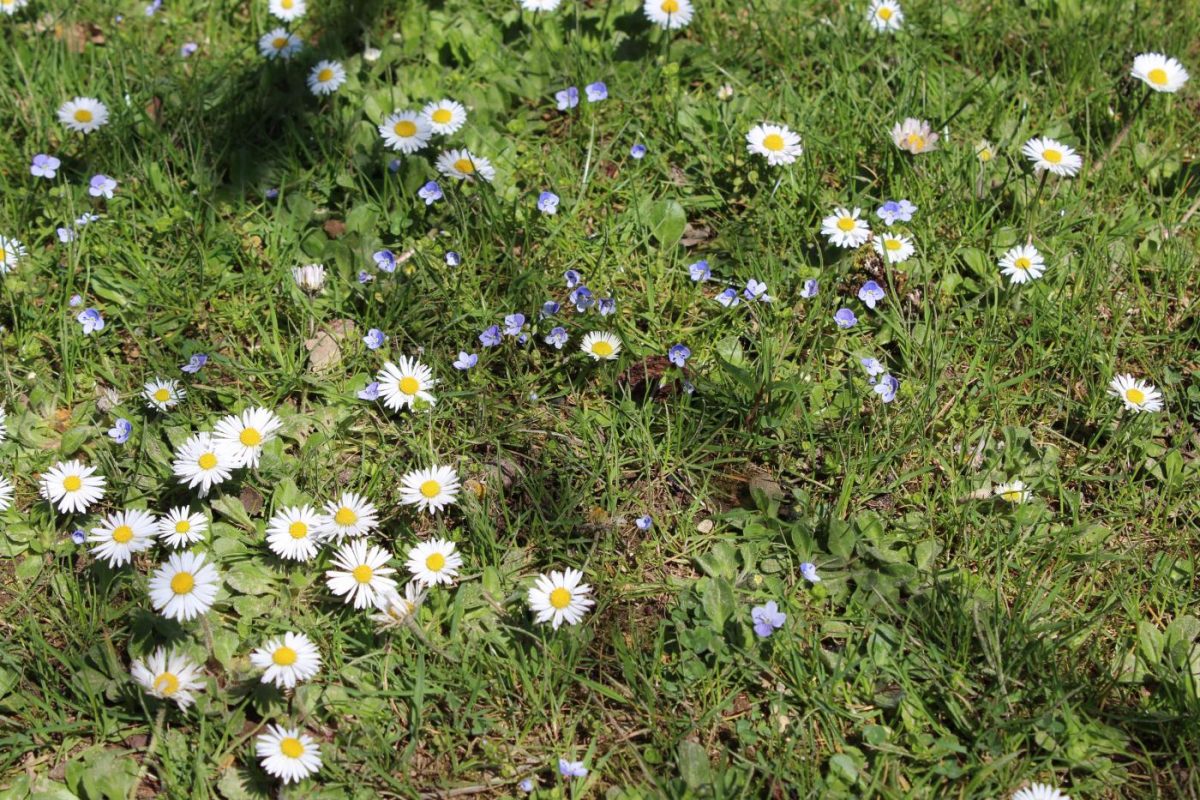 Some areas are huge expanses of grass making sure you never feel claustrophobic or trapped. Again, the simplicity of some spaces creating huge breathing areas and drawing the eye upward over the hedges rather than what is contained within them.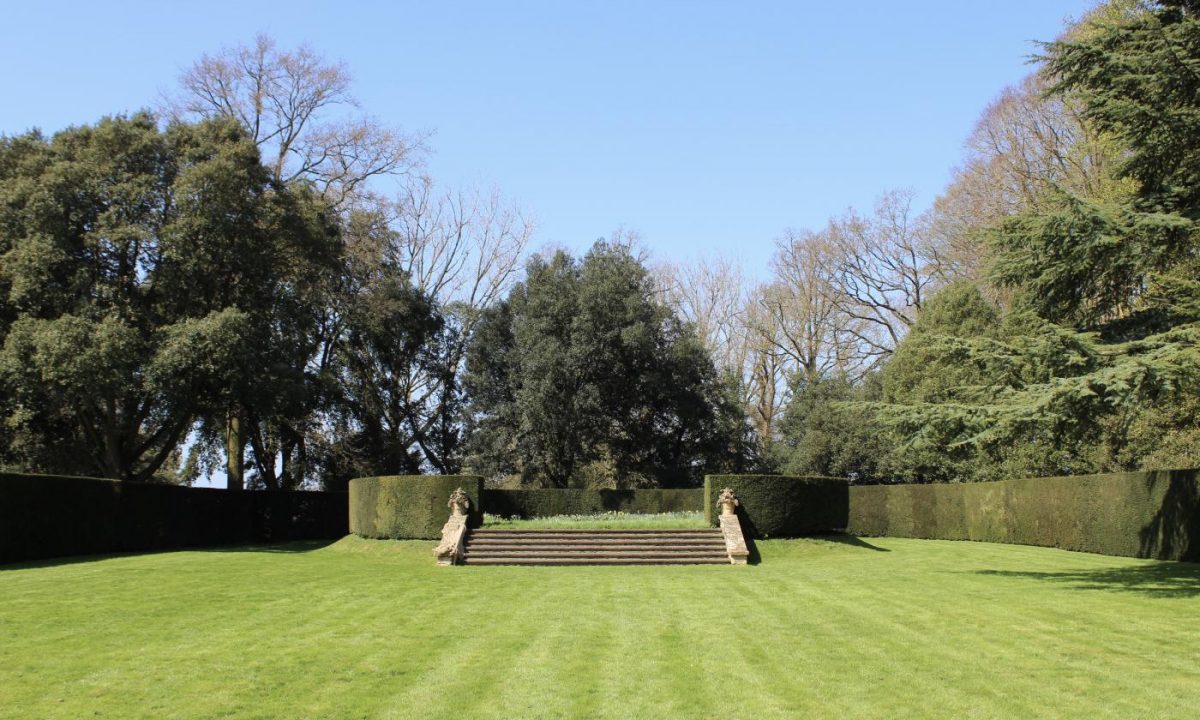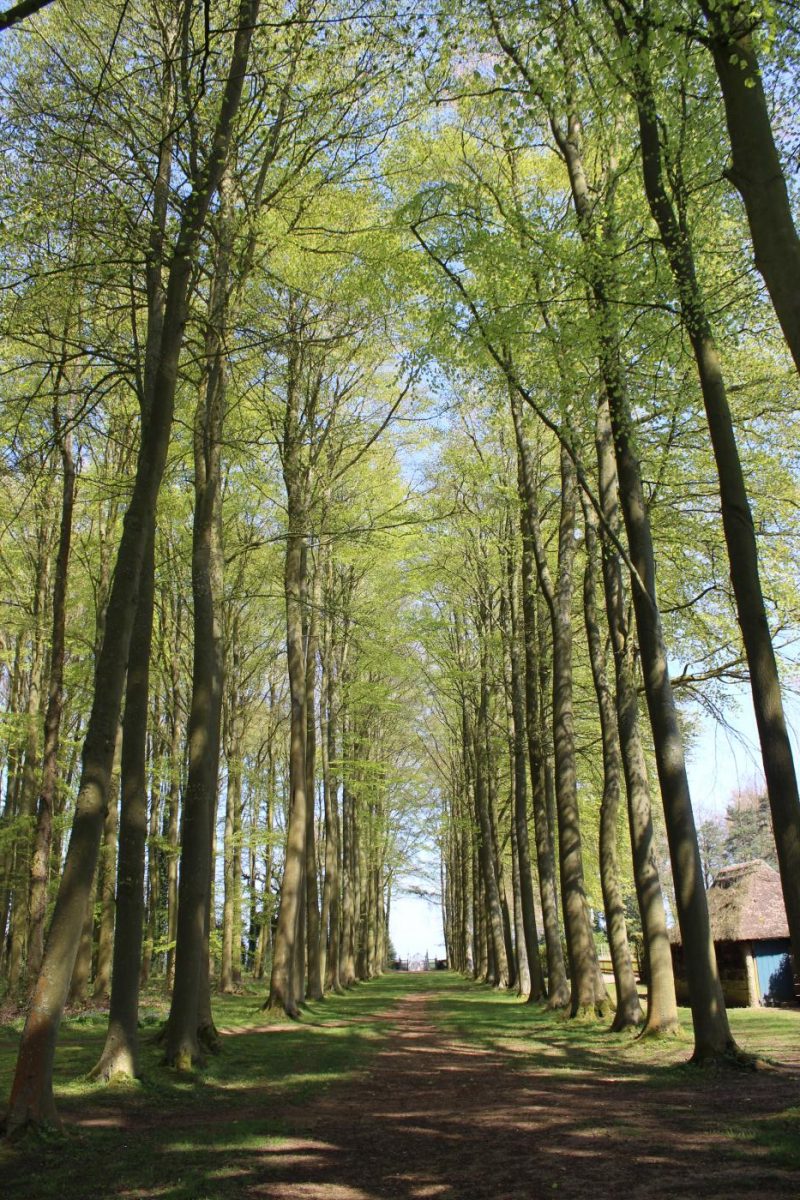 Paths and avenues are used to draw your eye and to encourage you into exploring. Sometimes a view or an object creates a focal point, other times it's simply the path or lines of trees that do the same job. Drawing your eye forward and then up, up and up the tall trees. Everything is simple, clean and fresh.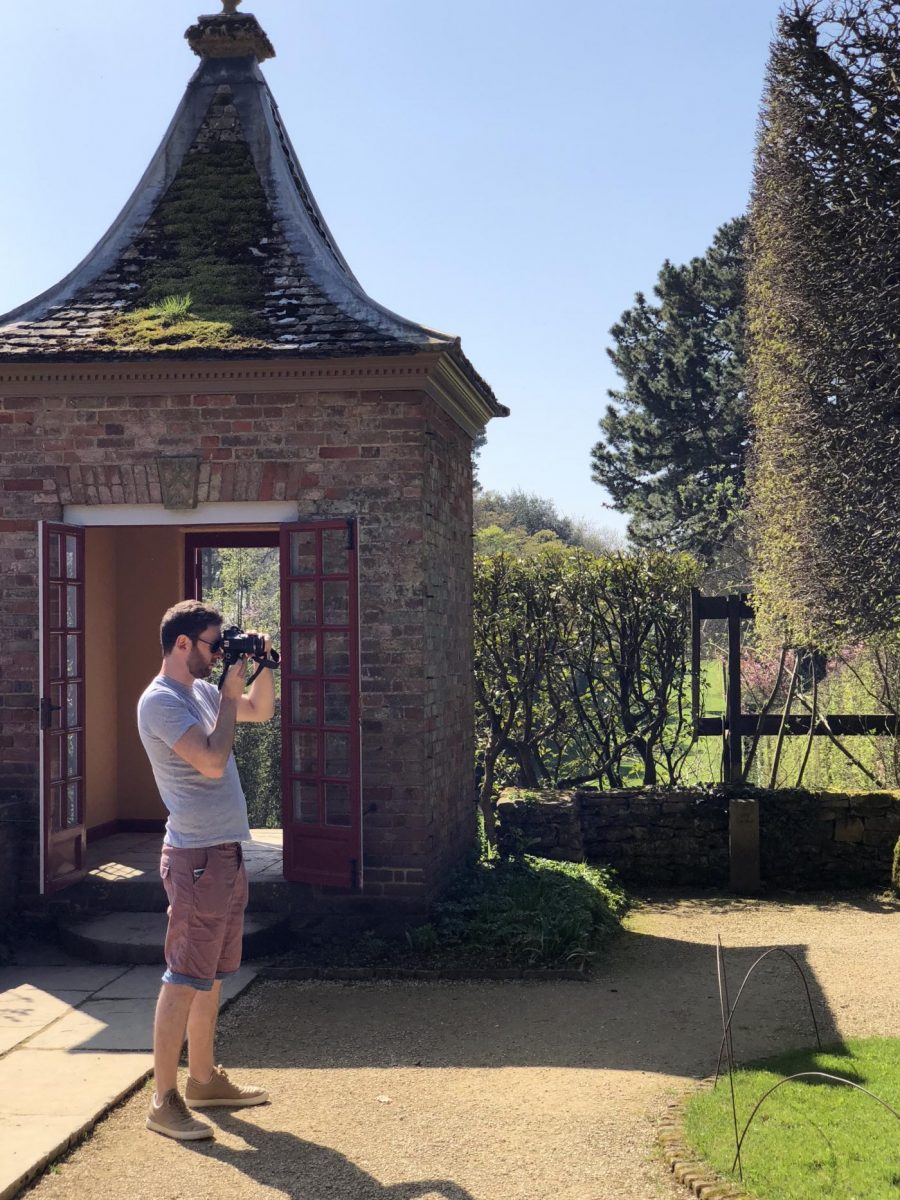 Chris took the above photo of me taking the below photo.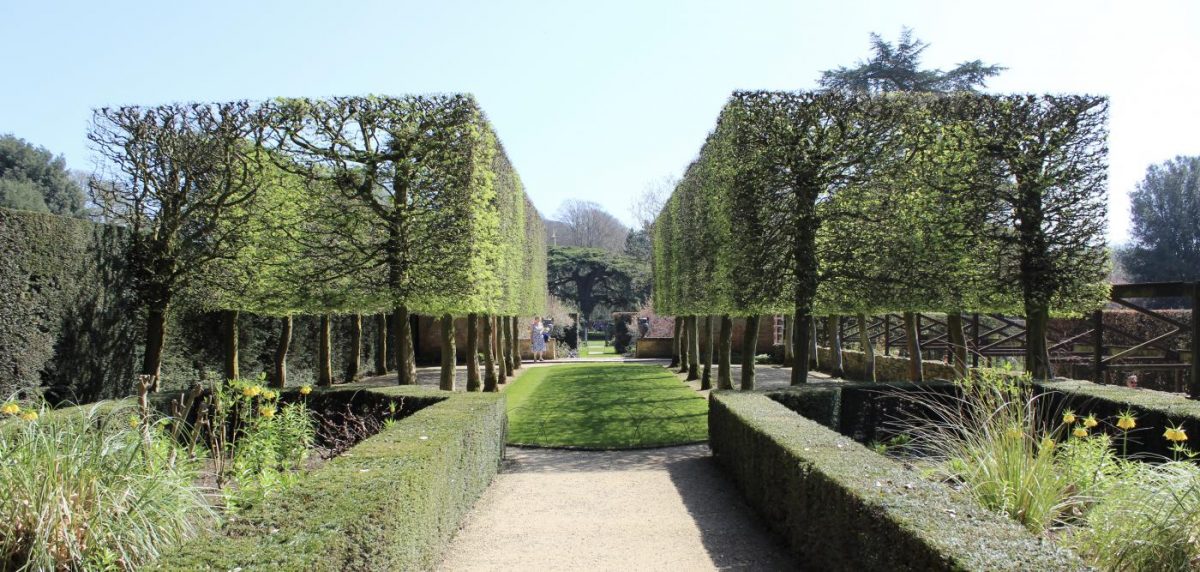 I talk quite often of timelessness in certain designs – not just gardens but any thing designed. It's a feeling hard to describe but it's when a design element's period could be hard to place. It could be a garden in this year's Chelsea Flower Show or it could be a hundred years old, for instance. The above avenue is one of those – so crisp and minimalist. Perhaps it makes sense because though it's hard to believe, Hidcote's gardens were created just as the Modernist movement was taking hold with houses and gardens like the Homewood in Surrey. I liked ducking under the canopy of this avenue into the gravelled area and seeing the shadows of the branches on the clean grass and gravel.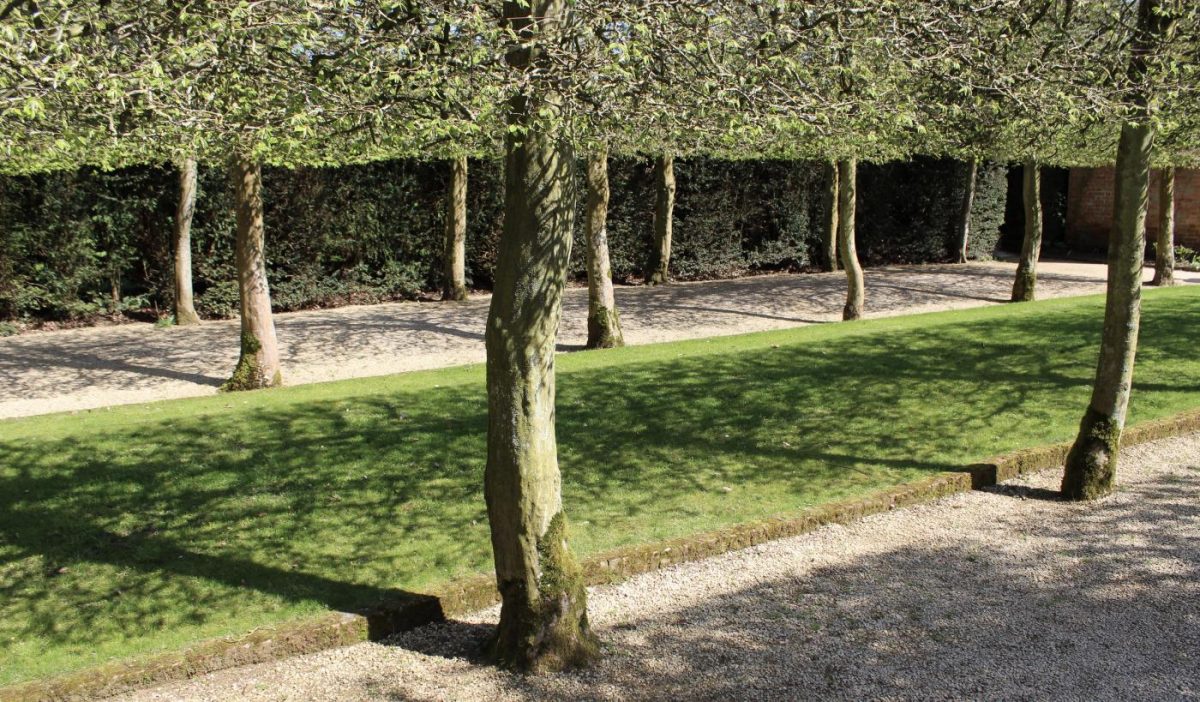 Spaces like this are a living work of modern art. Not what I was expecting at Hidcote at all.
There are so many areas to Hidcote I won't list them all. Some were closed due to waterlogged soil so we couldn't access them anyway. However it's worth touching on the glasshouse with its exotic plants and rectangular pond outside, swarming with dinosaur like newts.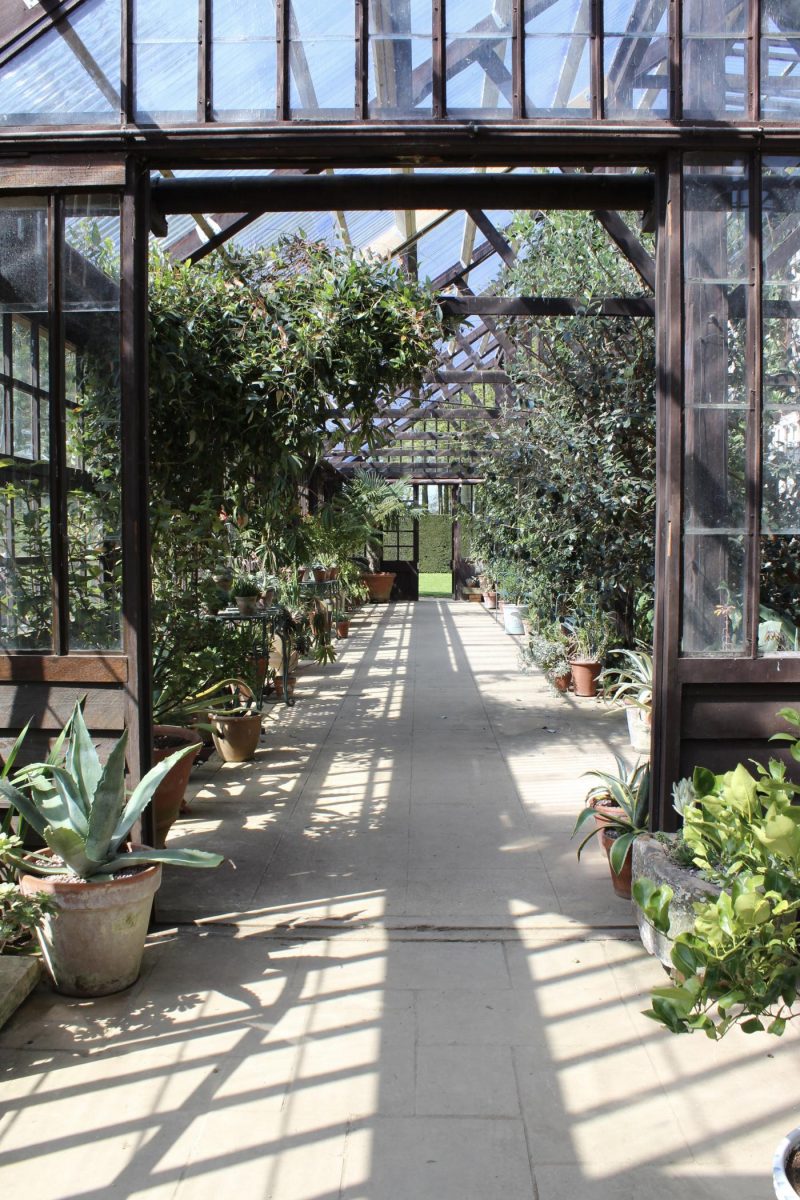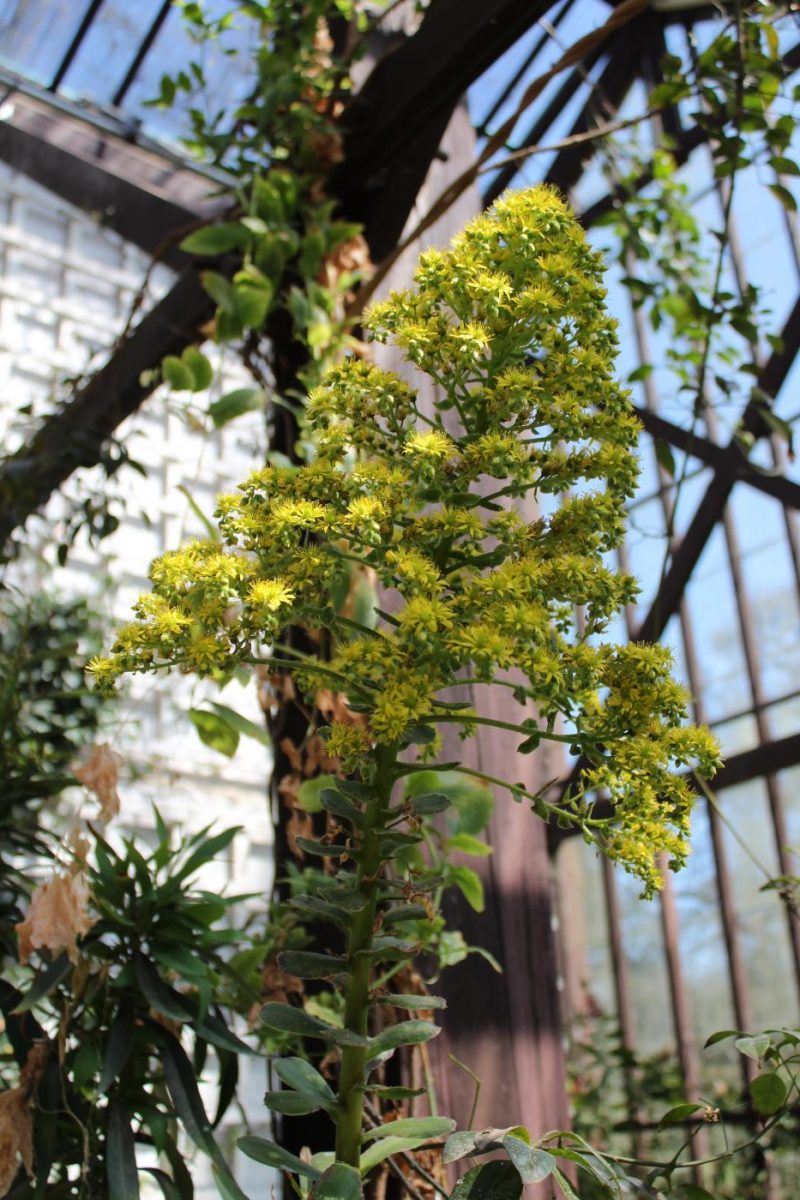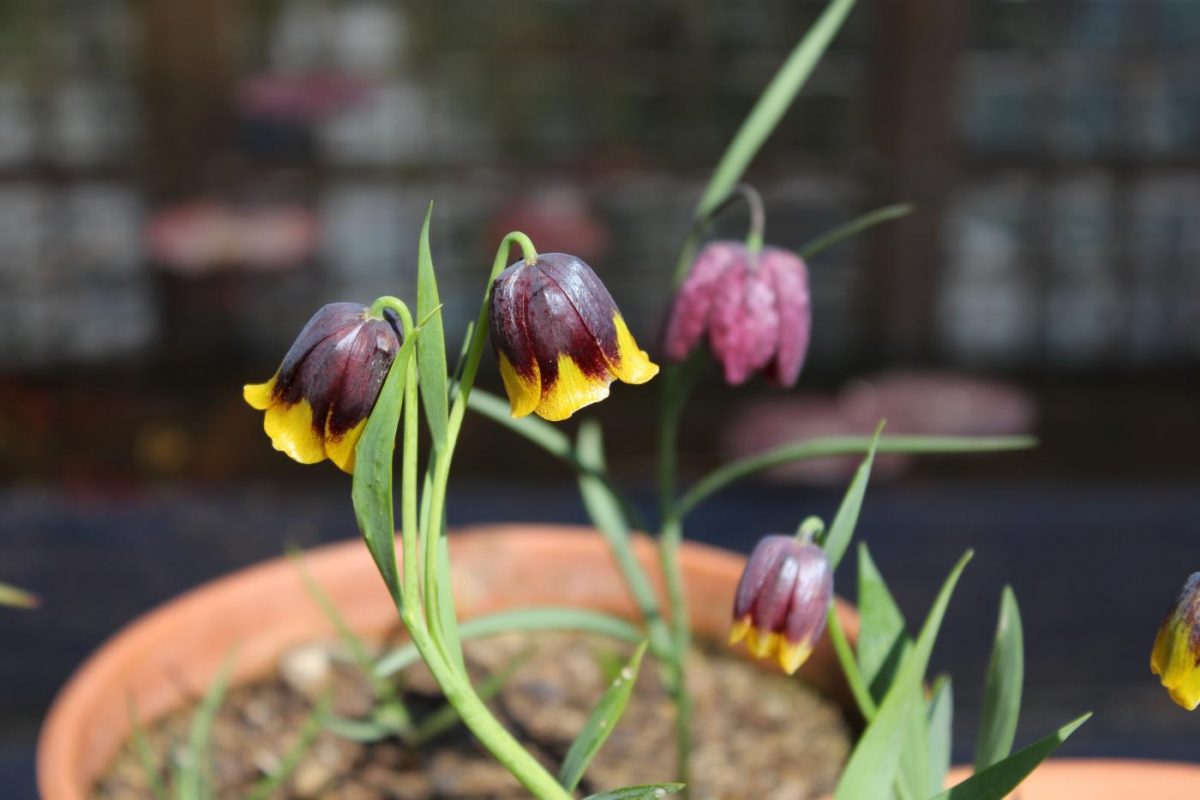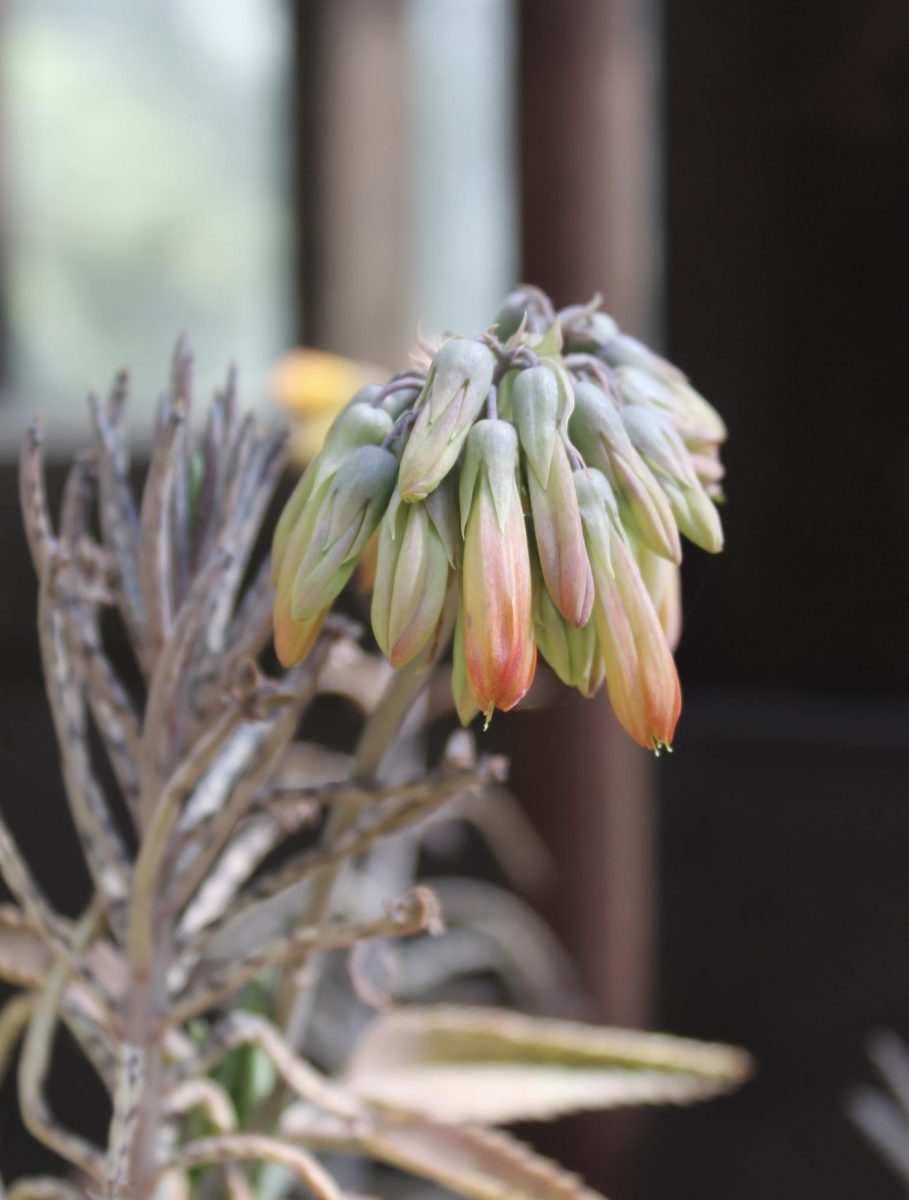 Certain things struck me about Hidcote. The fact Johnston was a very skilled botanical painter, an incredible painting hanging in his study (see below). His house being reasonably small in size compared to the sprawling garden. How big gardens like Hidcote and Sissinghurst are – they feel too big to enjoy as a personal space by today's standards. Perhaps I'm just not used to such grandeur, or I'm too accustomed to our tiny patio. There's a bigger discussion to be had around the right size for a perfect garden I feel.
Finally, I loved the story of Johnston being convinced to handover the gardens to the National Trust – the first garden in the charity's care. His friend thumping her fist on the table again and again until he signed the contract, saving it forever more for all to enjoy.