Back in November Chris and I had the opportunity to spend a sunny Autumn afternoon at Stowe in Buckinghamshire (a short drive from where I grew up). I can't say we fell in love with the place but it's an interesting exercise in seeing and experiencing first-hand the fundamental building blocks of landscape garden design.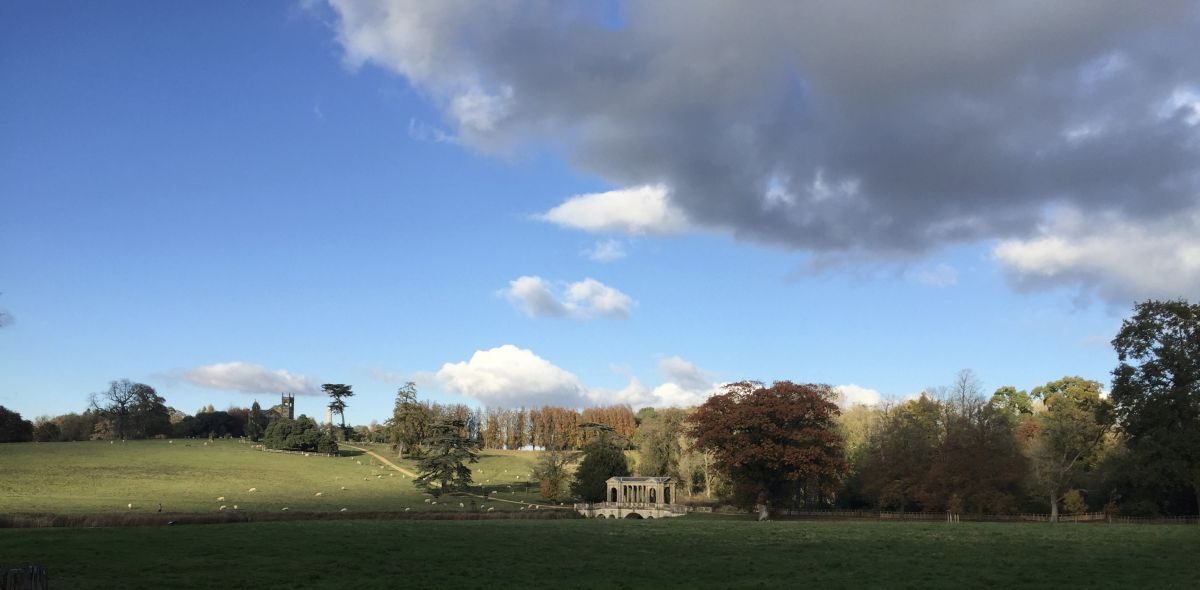 Stowe is also the last in the set of four gardens Chris and I have visited featured on the BBC's British Gardens in Time programme. The others were Biddulph Grange, Nymans and Great Dixter (click the links for my write ups and photos from our visits). Stowe couldn't be more different to these three gardens that we absolutely loved. Stowe was more of a confused "oh" moment.
The landscape design movement
The garden / parkland was created by many people, but is principally credited to the three landscape design movement masters: Charles Bridgeman, William Kent and Lancelot 'Capability' Brown. You can read all about the history and timeline of Stowe here on Wikipedia.
All of the core components of the British landscape design movement from the early 18th Century are present:
Smoothed over grassland running up to the house.
Man-made or sculpted serpentine lakes.
Focal points.
Blocked views and framing by trees to make the house and garden feel grander.
Long meandering driveway.
Allegory and storytelling as you walk around.
Planted trees and shrubberies with no bedding.
Hermit cave.
Palladian bridge.
Temples.
Follies including a huge obelisk and a gothic building (which, despite looking like a set piece from an Alfred Hitchcock movie, you can now stay in… if you dare!)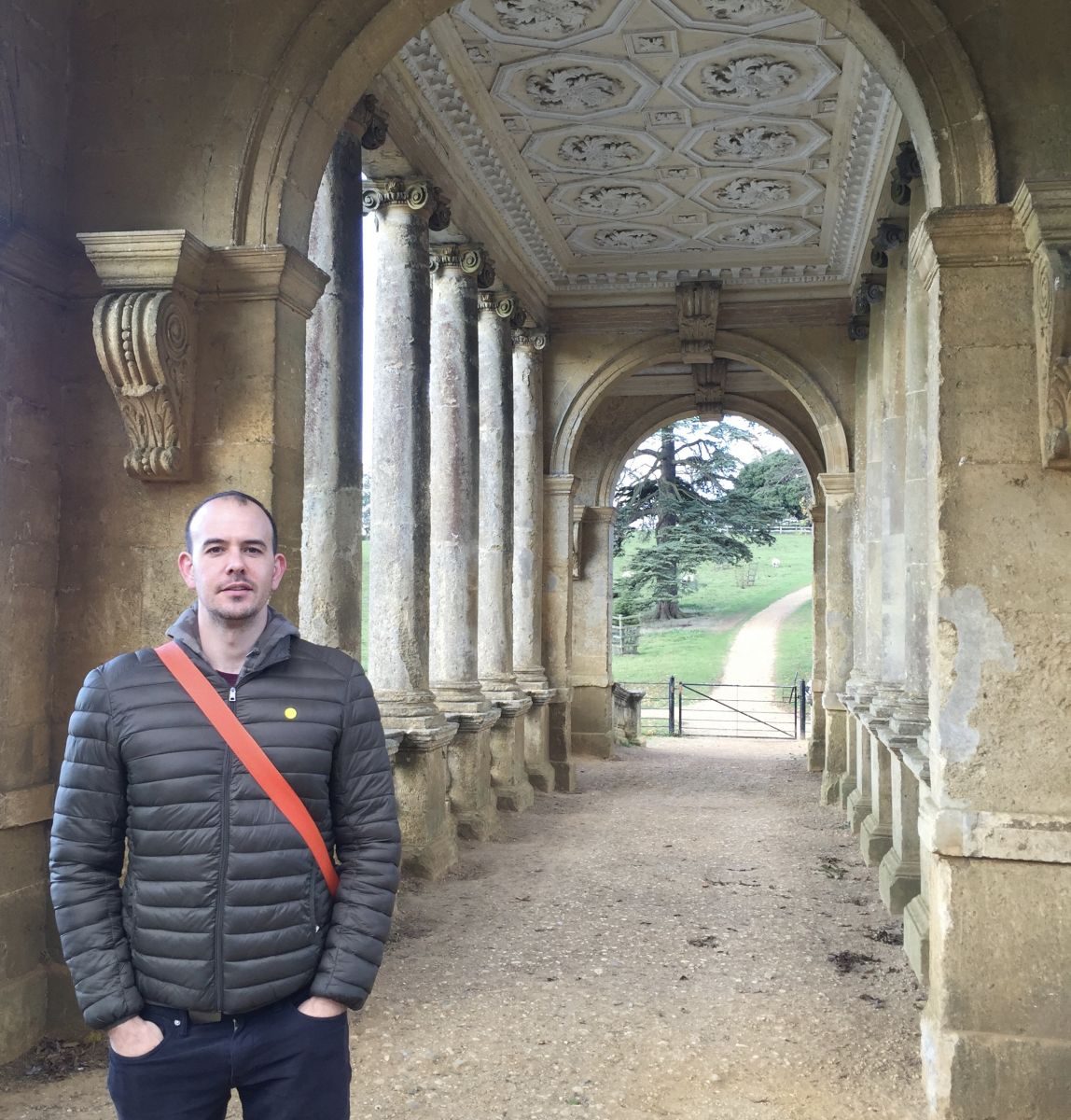 Why did Stowe leave us feeling a bit cold?
Reflecting on the visit, I wish I could have seen the views into the garden from within the house because that may well have changed my opinion. Perhaps we were having a bad day and the garden may take on another light in the full-leaf of spring and summer, however it left us feeling a bit cold.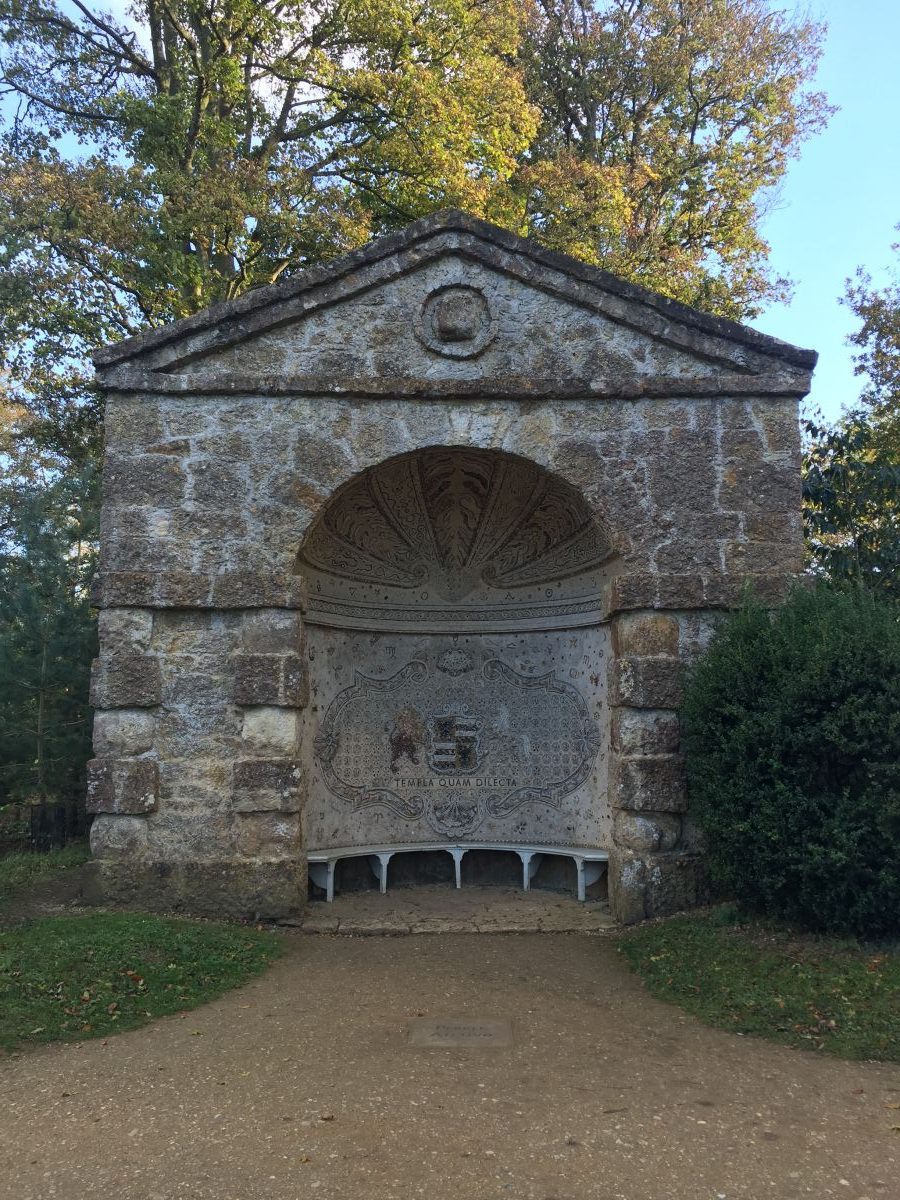 Stowe is a little like a man-made theme park with buildings and trees instead of rollercoasters and queues. Although the National Trust's food and cake is of a much higher standard than Thorpe Park's hot dogs.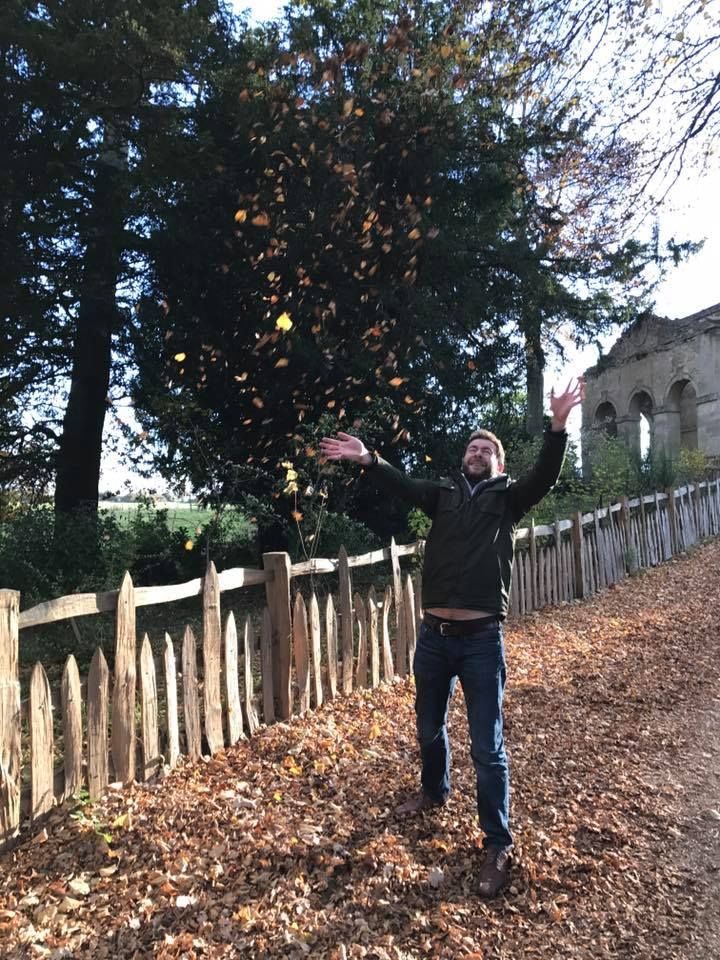 Everything at Stowe feels fake. If I'm walking through a landscape or wood, personally I want it to be natural, teeming with life and nature's unpredictable quirks. And for the human elements to feel like a surprise or to feel like they belong, grounded in the place.
Stowe lacks this. In moments when you may feel lost, suddenly you come across a predictably placed temple that, at least to me, is one of many disconnected set pieces on a giant toy. From there, you see two more set pieces to walk to and so on.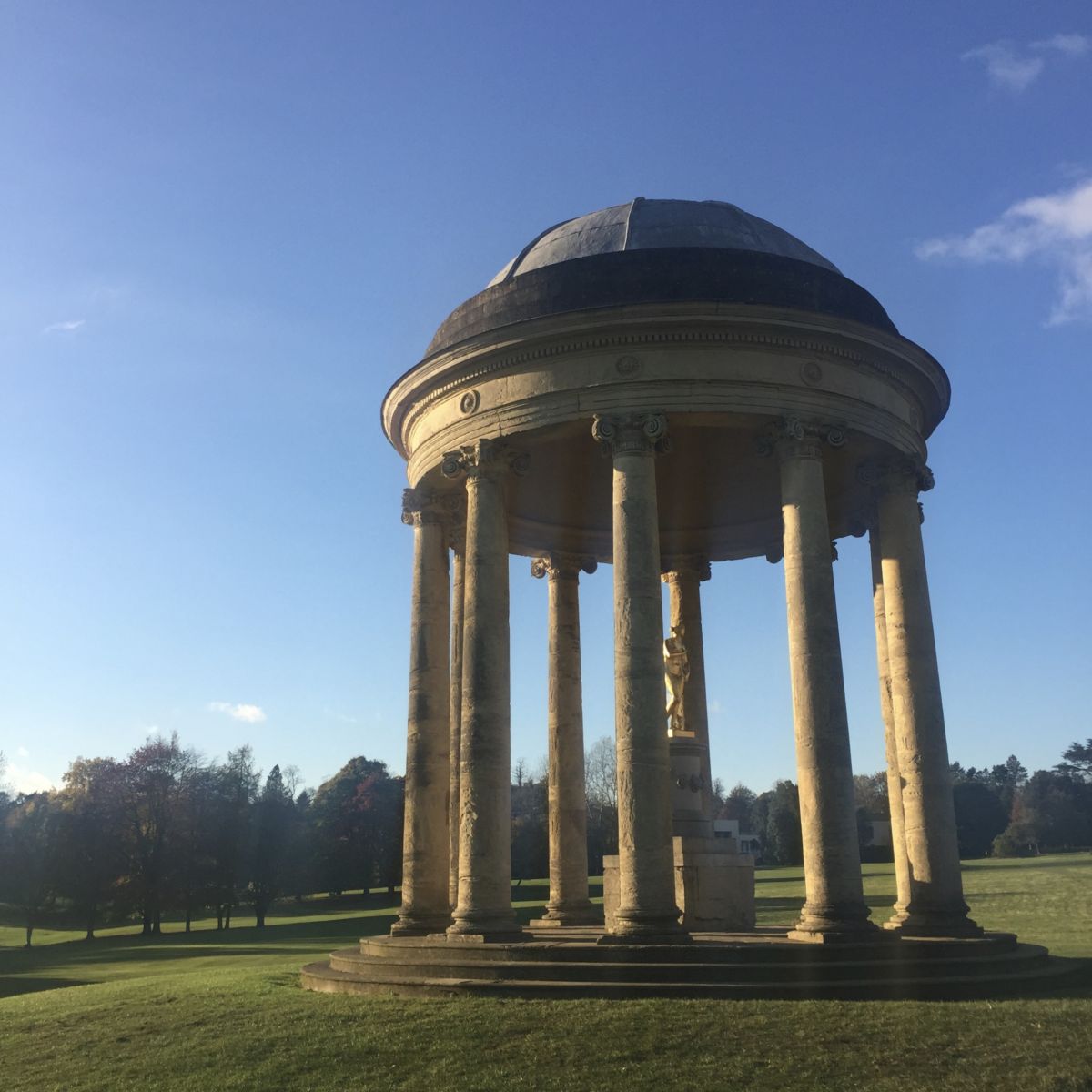 Scale as a display of power
Enough of my moaning. It's important to take Stowe at face value for what it is. Stowe is one of the grandest garden designs on a scale rarely seen. It is now many hundreds of years old and used as a school and golf course today when it was originally intended to blow the socks off of important dignitaries and politicians. Stowe is about power and dominance, not me prancing around looking for romantic vistas. And everything is fake, the equivalent of giant gnomes plonked in a giant garden. In this context, at Stowe there is a lot to admire.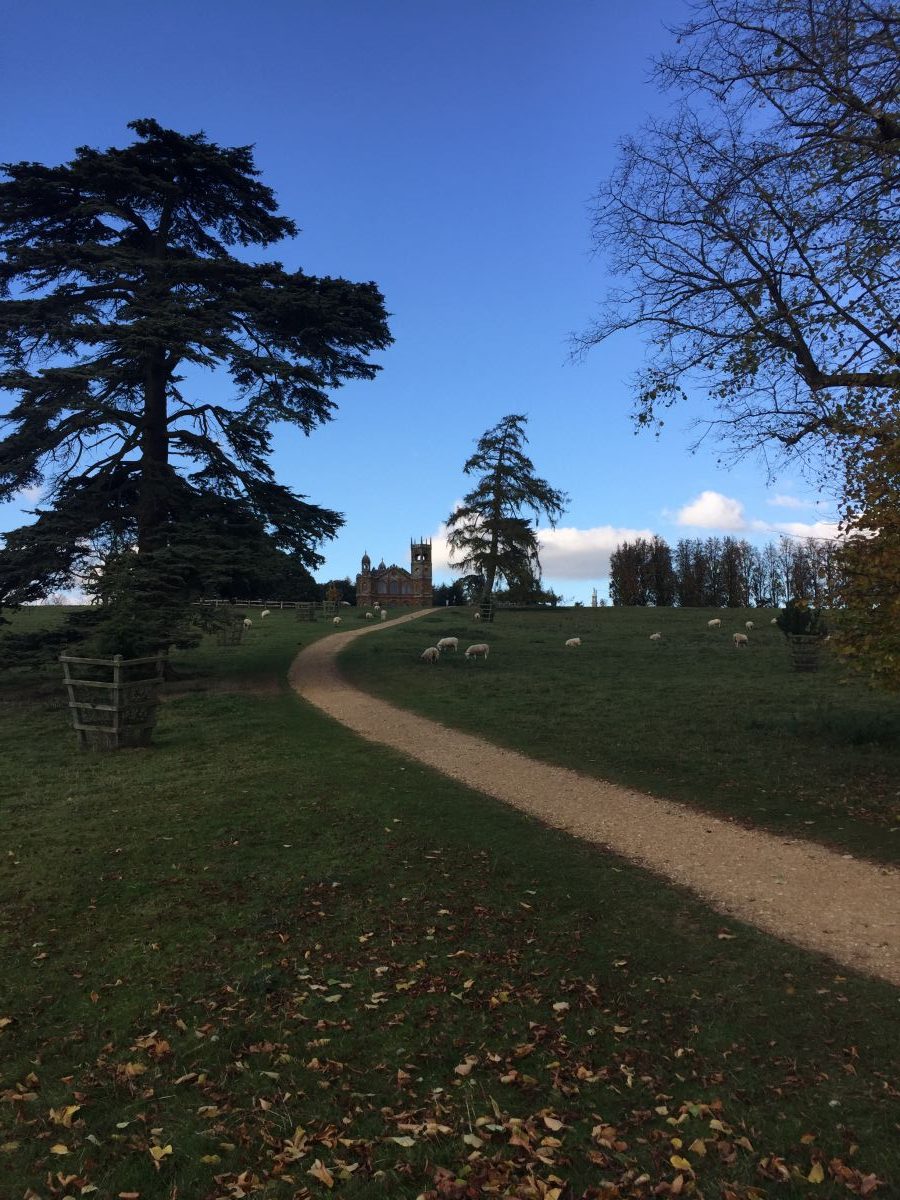 One of the standout walks for me is the path leading from the Palladian bridge through a field of sheep planted with Cedrus libani to the Gothic folly and woodland beyond. The path's carefully planned curve is among the most beautiful I've seen as it draws the eye in a broad sweep across this view to the intriguing and ominous scene beyond. You just have to walk up the hill to explore.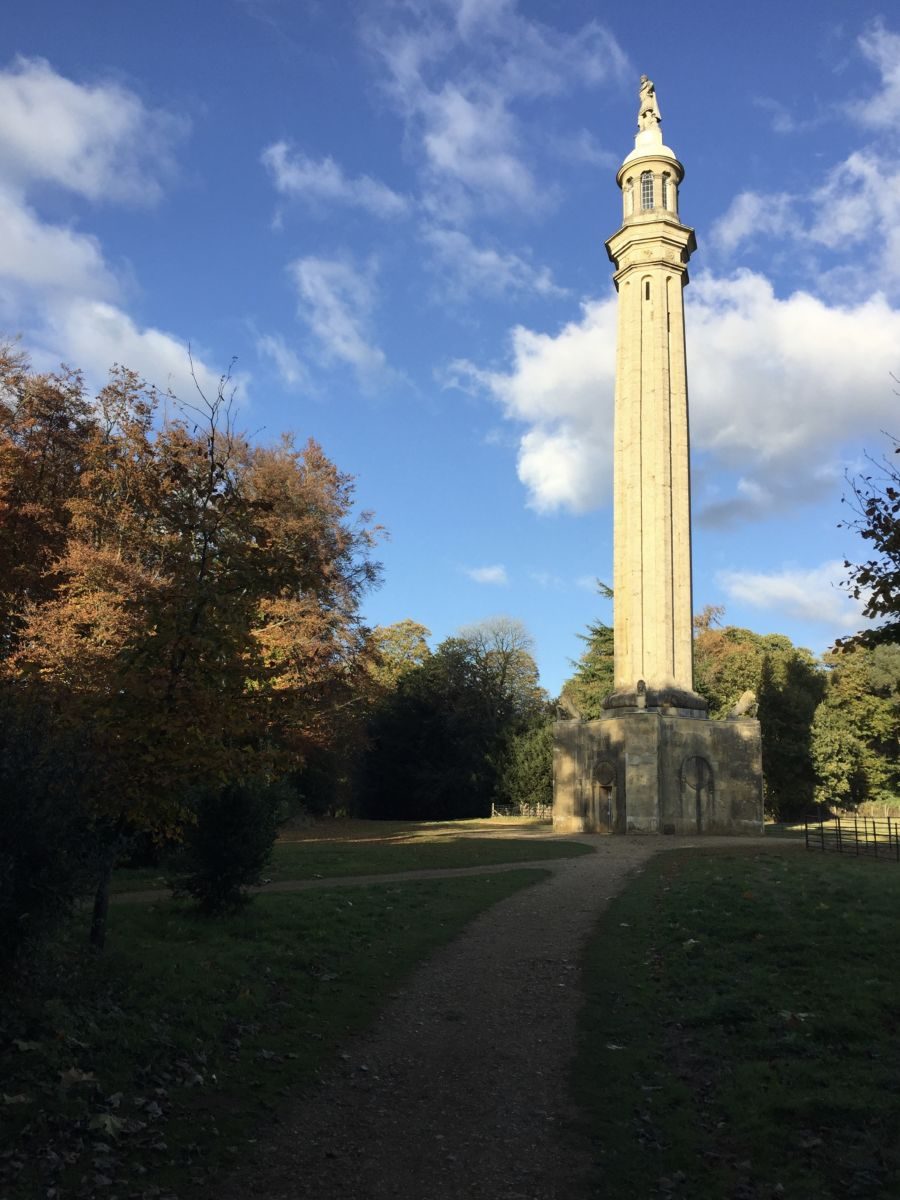 In one of the furthest corners at the top of the hill behind the Gothic folly stands the large obelisk, seen from various points around the garden. One of the more successful pieces of theatre. From here, we walked through a Yew wood toward the house itself.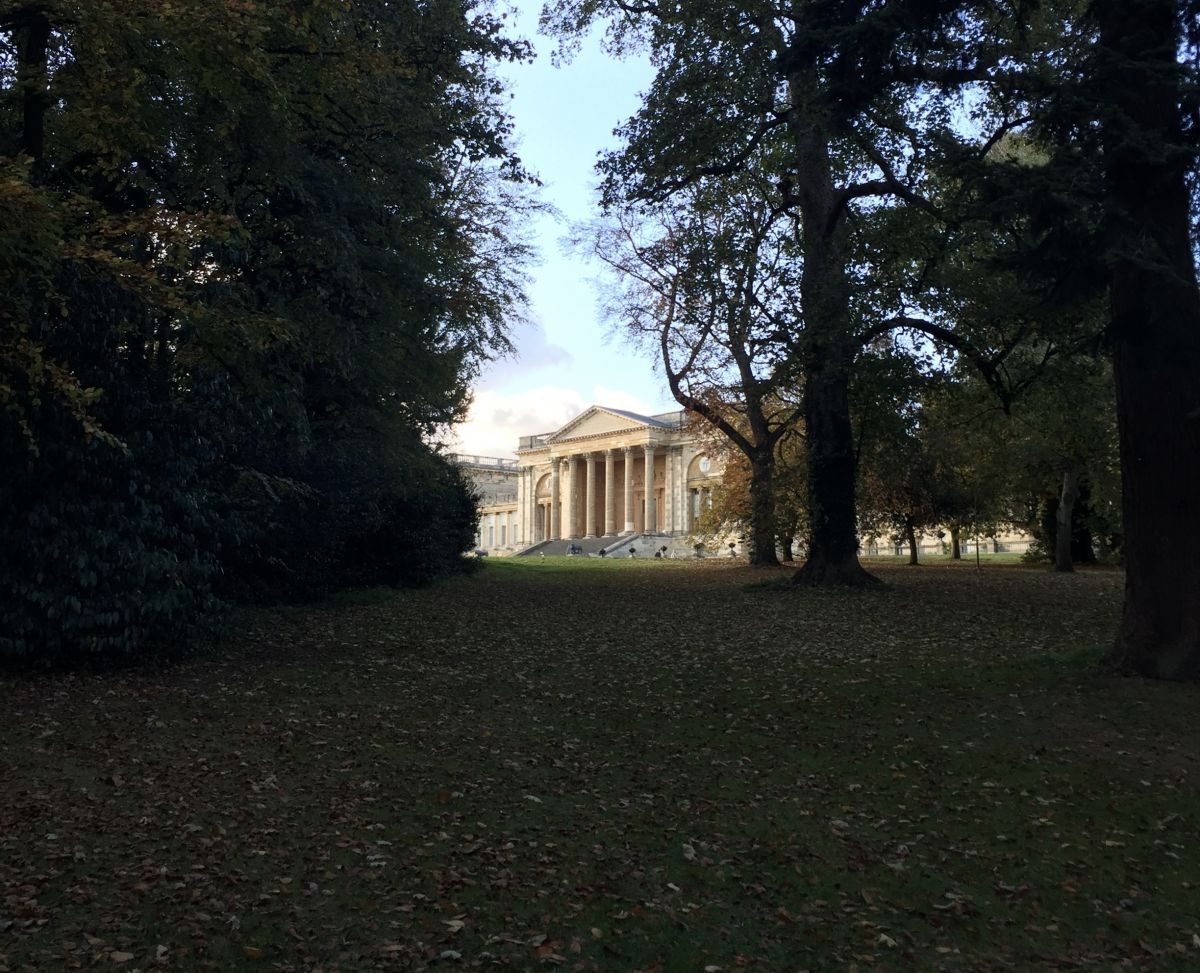 The main building is huge, now used as a school. It's in great condition and an amazing building. Grass leads from the serpentine lake directly up to the front door, a smooth slope that leads the eye to and from the house. I was very impressed with the sculpture and casting around the building. It's at the house that you really understand the purpose and heart of the garden as it's not really a house at all but a palace.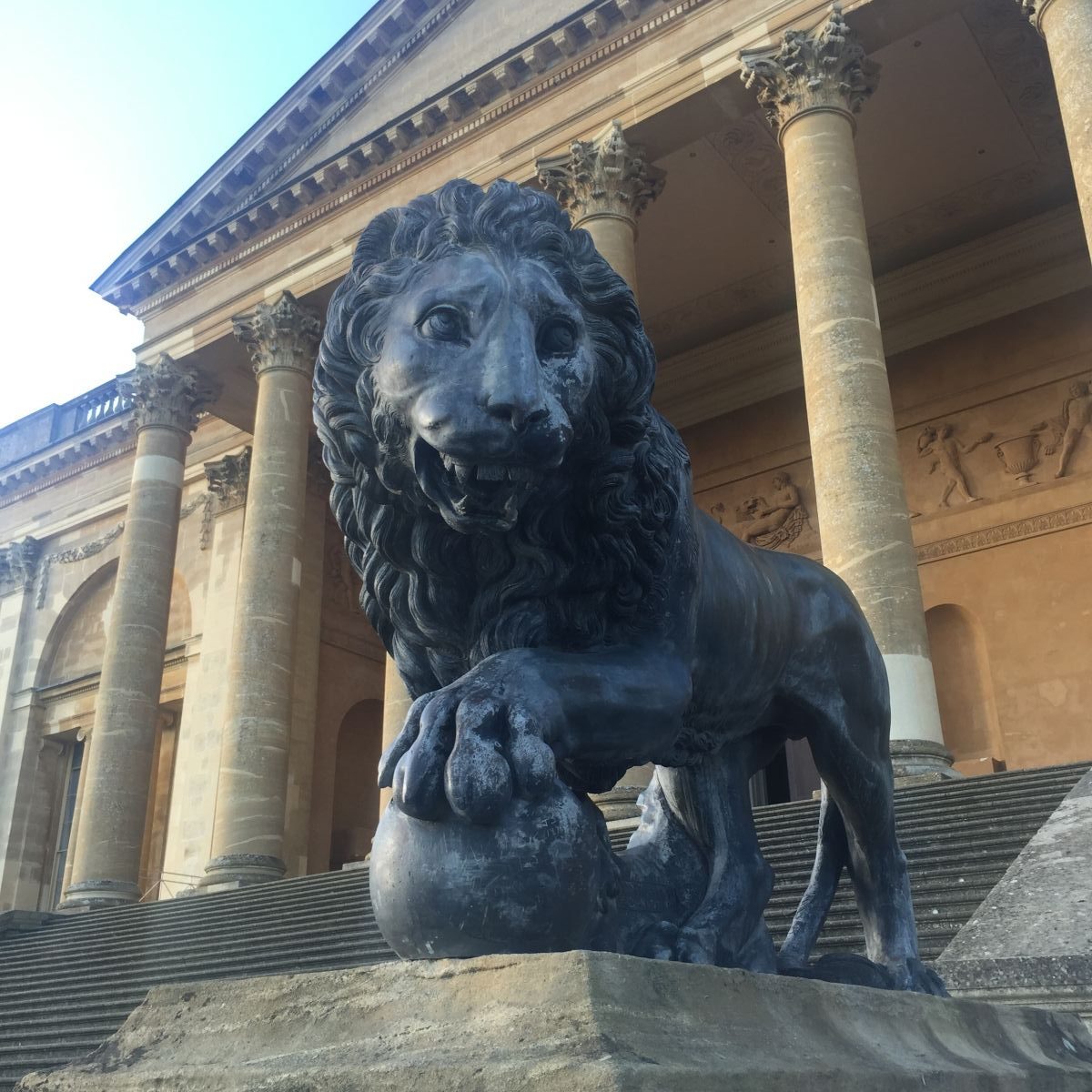 One of the more incongruous parts of the garden is a large hermit cave grotto set near the house within some of the woodland. It's a strangely personal and fantastical element in a garden that otherwise feels very impersonal.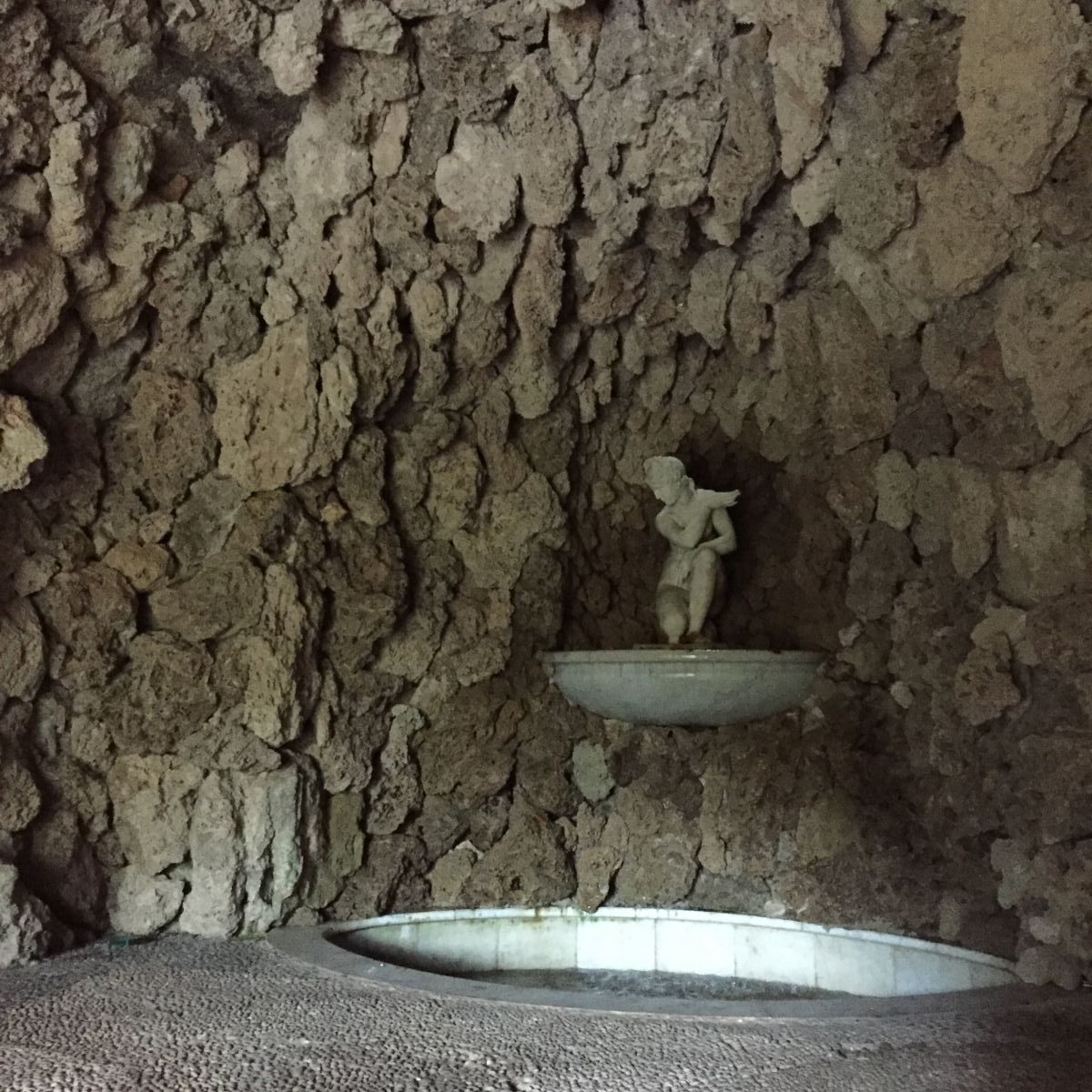 Reflecting on the landscape design movement – do gardens serve a higher purpose?
I'd like to go back to Stowe one day. We didn't have time to walk the entire garden, it's just too big. On the day, I have to admit that while we enjoyed the walk, we were disappointed that we didn't love the place that much. I was comparing it to Rousham, a landscape designed home of intimate beauty.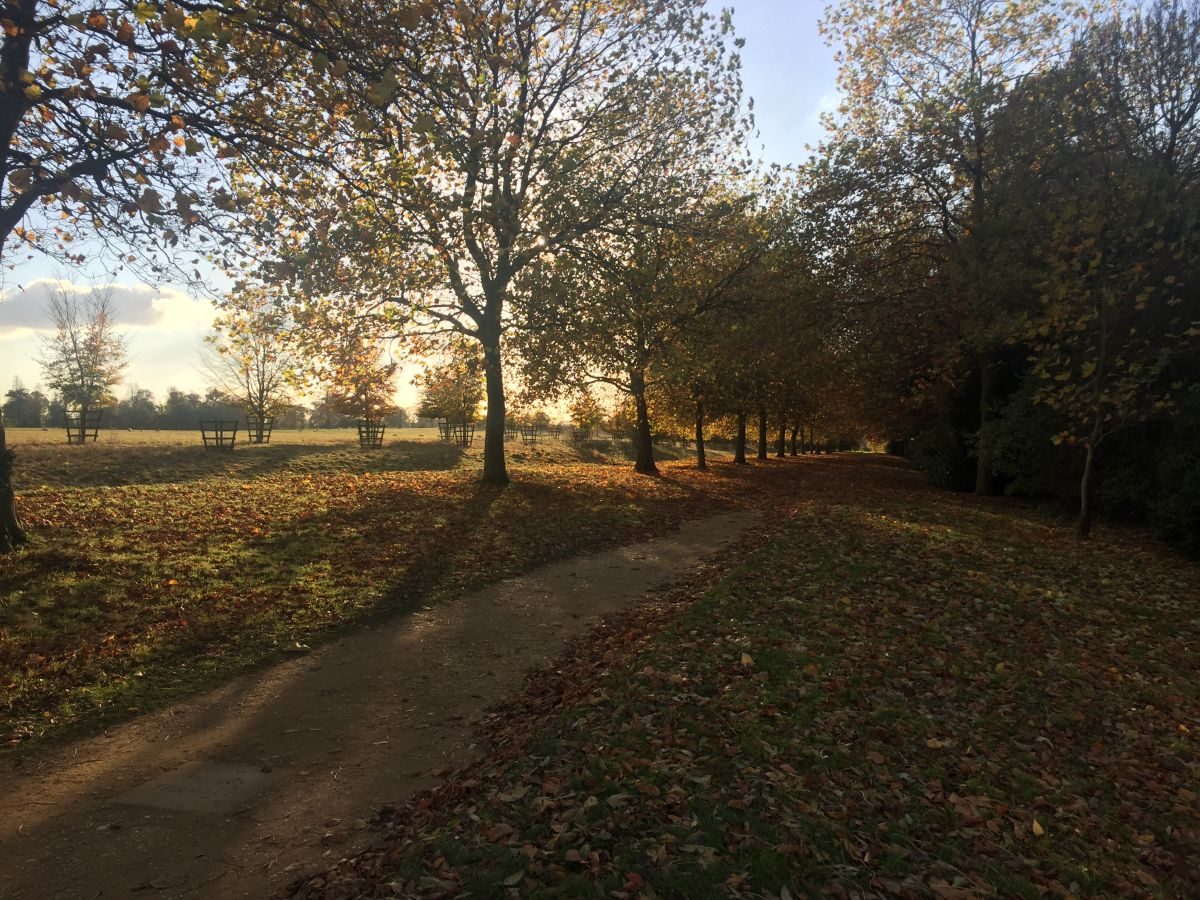 I've wondered why. It could be that Chris and I are so used to appreciating gardens on a smaller scale. Explaining why we like gardens with various rooms on a human scale like Great Dixter and Biddulph Grange. It could also be down to time. Stowe was built in a time when most people didn't travel the world as we do now. Where we have seen the naturally beautiful views of Yosemite, California, at the time, Stowe's man-made views will have appeared more natural to its visitors.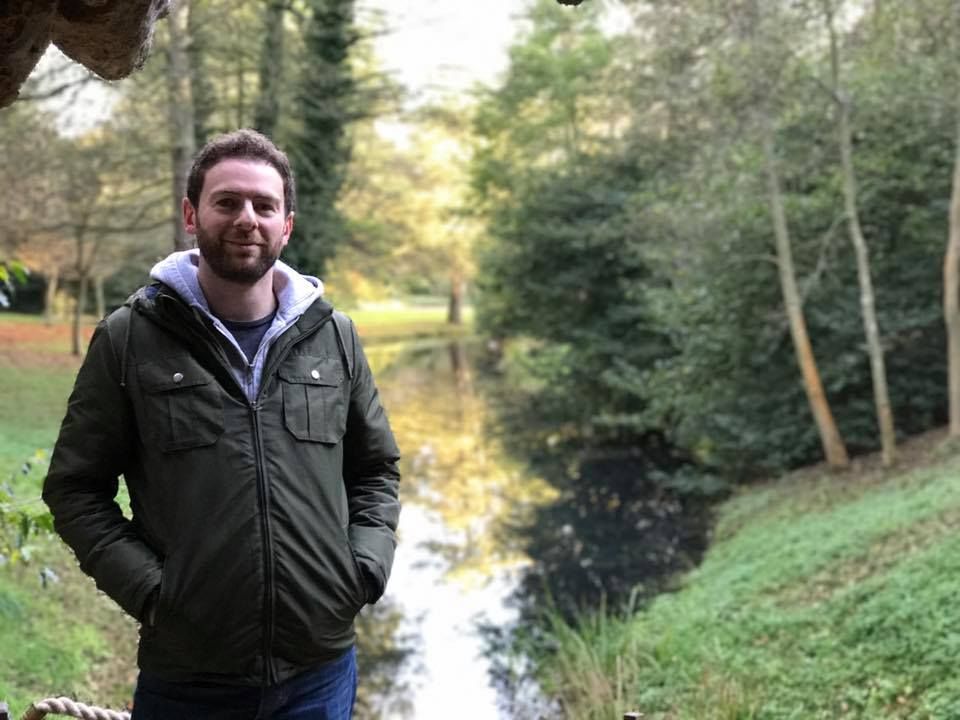 Though I suspect it comes down to the matter of the purpose behind the garden. Most gardens are created to be lived in and used by the owner (with help from gardeners and designers) and so feel that much more personal and welcoming, with little quirks and flights of fancy.
Stowe from the outset was created by a politician with the aim of winning power through the garden and house. A display of grandeur and strength weaved with a purpose greater than the garden. As such it is always meant to intimidate and oppress rather than welcome.