It's usually around this time of year, just as our good ship The Garden puts its rockets into nitro that problems start to crop up in the engines. Last year I spotted a beautiful moth in our garden and soon learnt that this beaut is a terror, Cydalima perspectalis, the box tree moth. Sometimes bad things come in good packages.
This quiet scout was the sign of something much worse to come. In our garden I've been working on a cloud pruned Buxus sempervirens bush for a few years – I knew the risks, box blight and box caterpillar but I hoped by only having one little plant it might go unnoticed or at least, receive only a little damage. But no.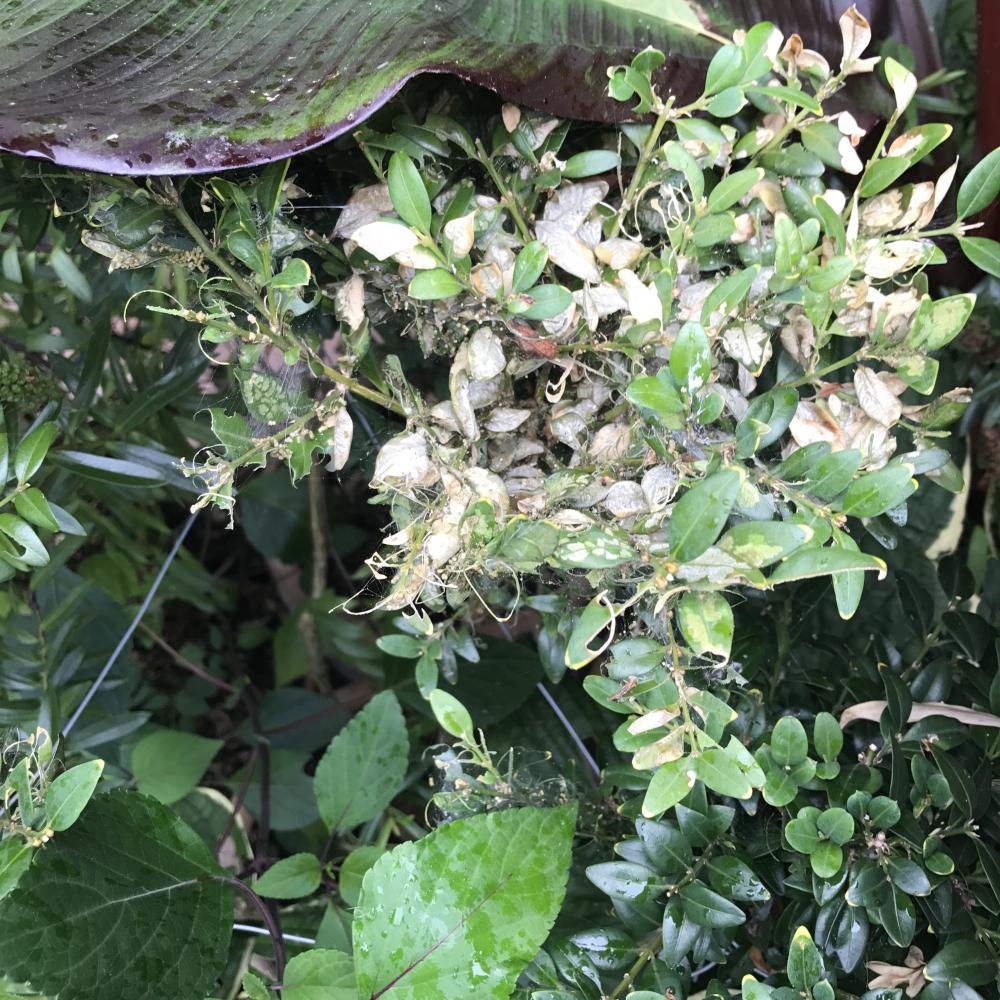 With box caterpillar we're not talking about the odd nibbled leaves, we're talking utter devastation. Given how long it takes box to grow, it's pointless me even trying to save this topiary. To do so would require weekly preemptive pesticide spraying – something that I personally think is a bad idea for the effects it has on all other insects, let alone the cost. Beyond all of that, one walk around Clapham tells you spraying one bush against box caterpillar would be like trying to stop a tidal wave with a bucket.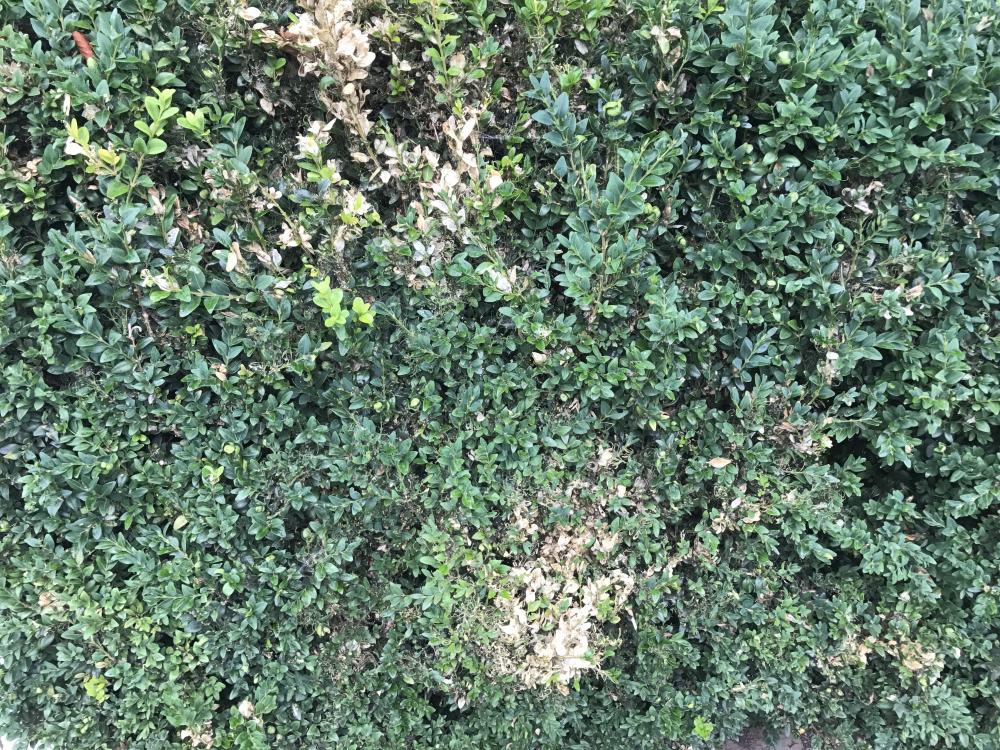 Everywhere you walk around Clapham every single hedge (one above) has the same patches of death by munching. This will be the second wave of this season's population, and I suspect given our microclimate, the worst is yet to come later in summer. No box hedge in the area will survive (I'm guessing this is happening all across London?)
— Jack Wallington (@jackwallington) July 8, 2017
For gardeners, this means total annihilation of a plant used for hedges, box balls and topiary up and down the country. It's interesting as an example of a lack of experimentation and adventure in gardening leading to us creating an enormous monoculture ripe for an insect or fungus to feast upon.
When we're talking about replacements for box, I hope we learn from this painful lesson that we should be looking for multiple alternatives to use and not just one. Let's not be here in ten years time talking about the yew tree caterpillar or Lonicera nitida blight…
At our open day I was asked by a neighbour what they can do, to their horror I replied "give up and look for alternatives". Don't be disheartened, change in gardens is always good – it's an opportunity to toss out the topiary and experiment with a whole new look.
Have you been affected by box tree caterpillars?  Do you live in London too? I'd love to hear from you below in the comments…