You know that moment in sci-fi films when the warp drive or mega lazer is powering up? That "vvvvvvoooooooo" noise before the "ZEWWW" as it fires. Yeah, that bit. That's the equivalent of what the Dahlia leaves are before the explosion of flowers. They grow and grow and then ALACAPOW there are balls of floof all over the shop. That's the point my Dahlia patch is hitting on the allotment. And with twenty odd cultivars this year, if my Dahlia patch were a warp drive, South London would be inching closer toward Birmingham right now.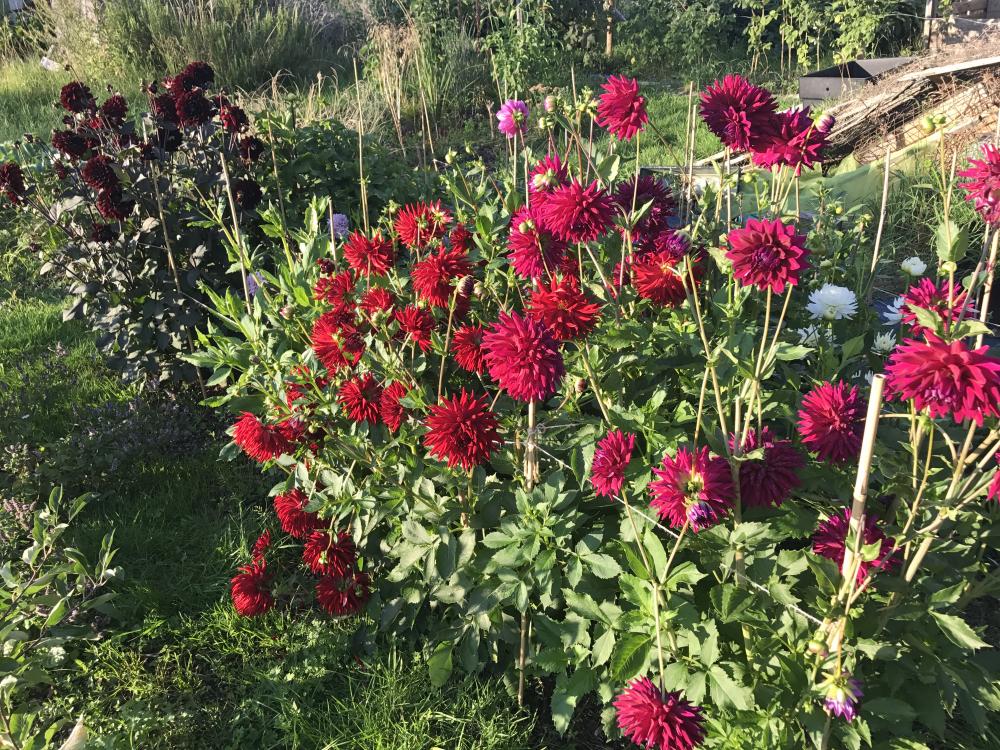 After the dry spring, we're experiencing a very wet mid-summer. The plants love it. Especially the weeds of course, an ongoing nightmare this year (mental note to sort everything out properly this winter). Equally the pumpkin I grew from seed is going bananas… or should that be going pumpkins?

We have at least five beautiful bright yellow rugby balls forming under one plant with more on the way and another plant I thought was a courgette the other side. To tell you I'm excited for Halloween with my homegrown pumps is an understatement. I even have two, yes TWO apples for bobbing. That'll be a fun game. This does however mean there will be no courgettes this year. Sigh.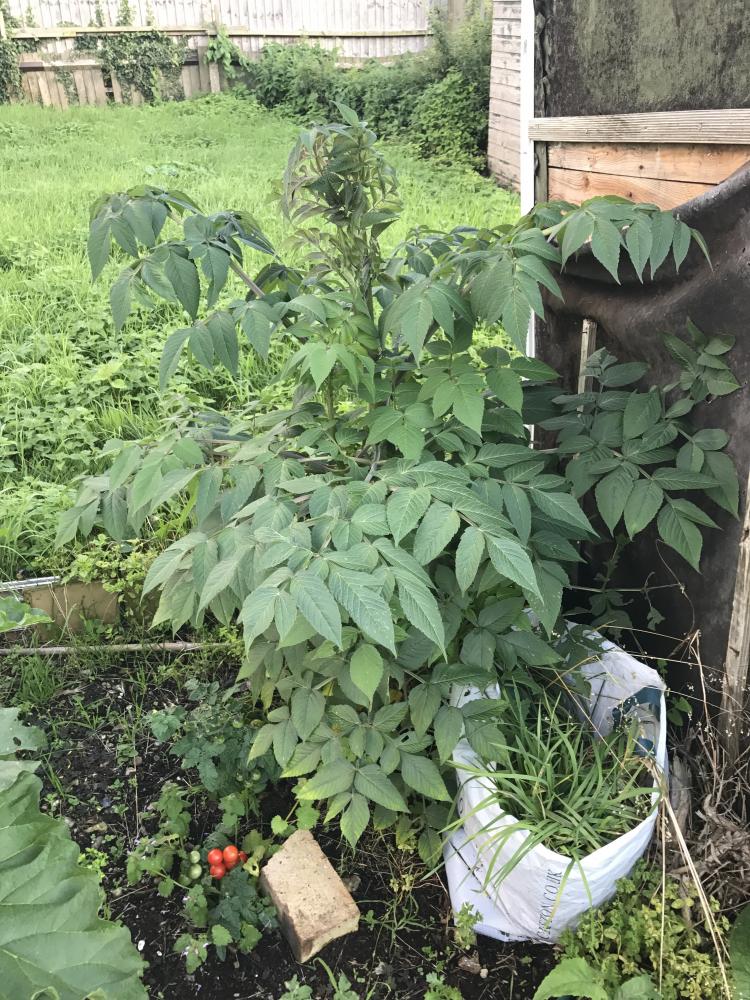 Oh I forgot, there's another Dahlia on my allotment which is special for two reasons. First it is a Dahlia imperialis, the tree Dahlia. Where dinner plates have size of flower this just has size. It's a beast! And mine is growing incredibly well after being left in the ground all winter. The second reason is because it was given to me by my friend Andrew Tapp when we visited the Barbican last year. One of my first horticultural meet ups with our friend Lou Nicholls there too. Two magnificently talented gardeners. I'm glad this Dahlia is doing so well but the question is, will it flower in our climate?! Time will tell.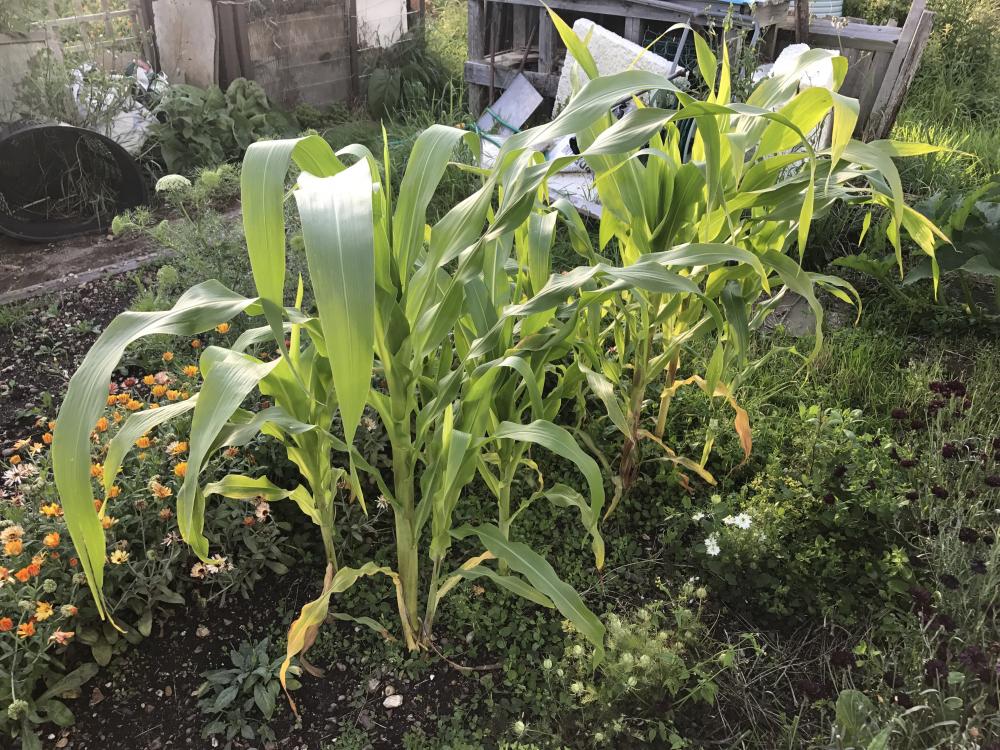 My glass gem popcorn is growing really well but I'm worried other people's corn is now forming where this hasn't yet flowered. Will it crop in time?!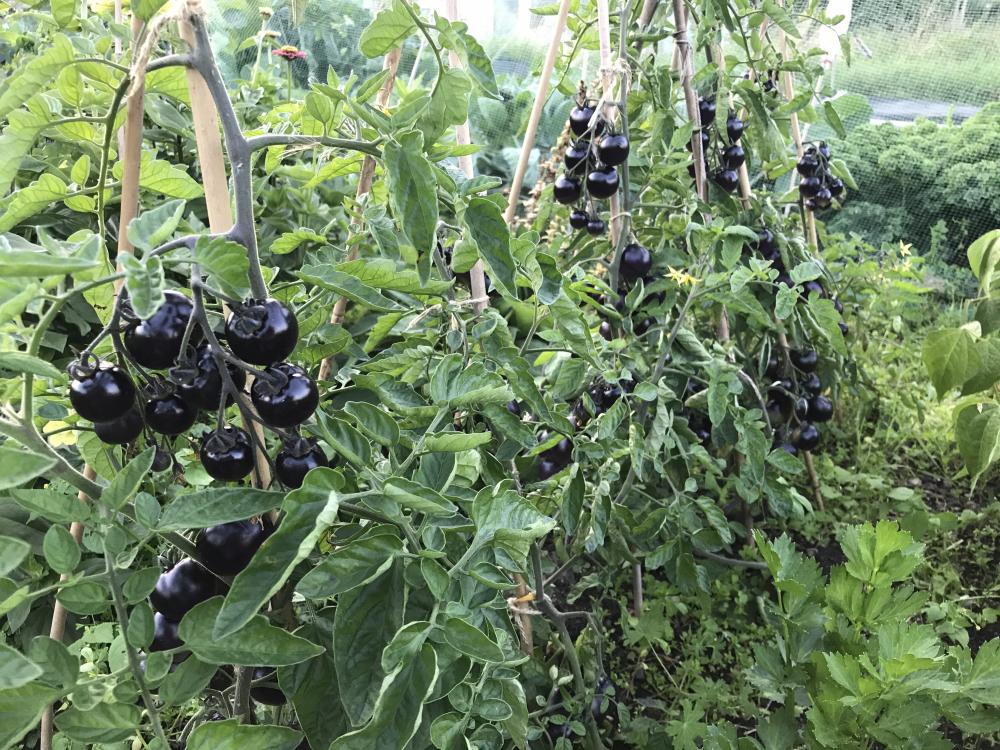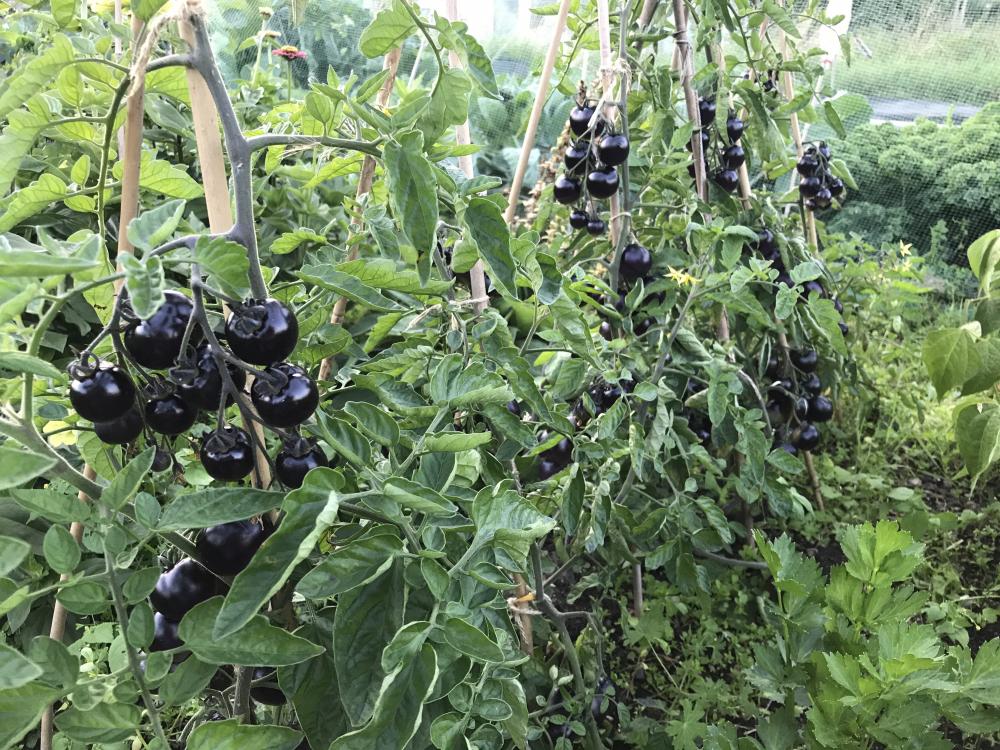 Check that out. Just check it out! Black tomatoes! Shiny and jet black. They look gorgeous. When do they ripen? Lord knows. They're still very firm. A few have turned red at the base and are a tad squishy so I ate them. A taste explosion of a flavour I cannot put my name on. Marvellous. Lots to come soon too.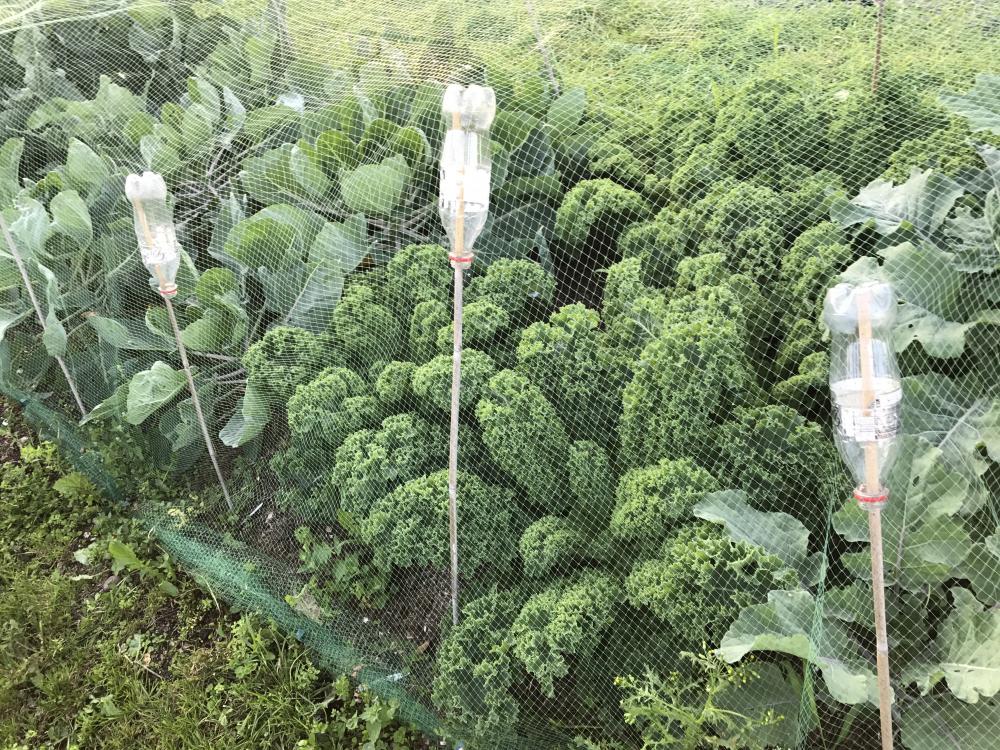 Ah my beautiful brassicas. Kale, Brussels, Caulis etc etc. I love them. They're so gorgeous. Last week there was a heart stopping moment when my pest proof netting was doing a great job of preventing loads of cabbage white butterflies from getting OUT. Cue a rush to carefully hand pick them out and release them… away from our food!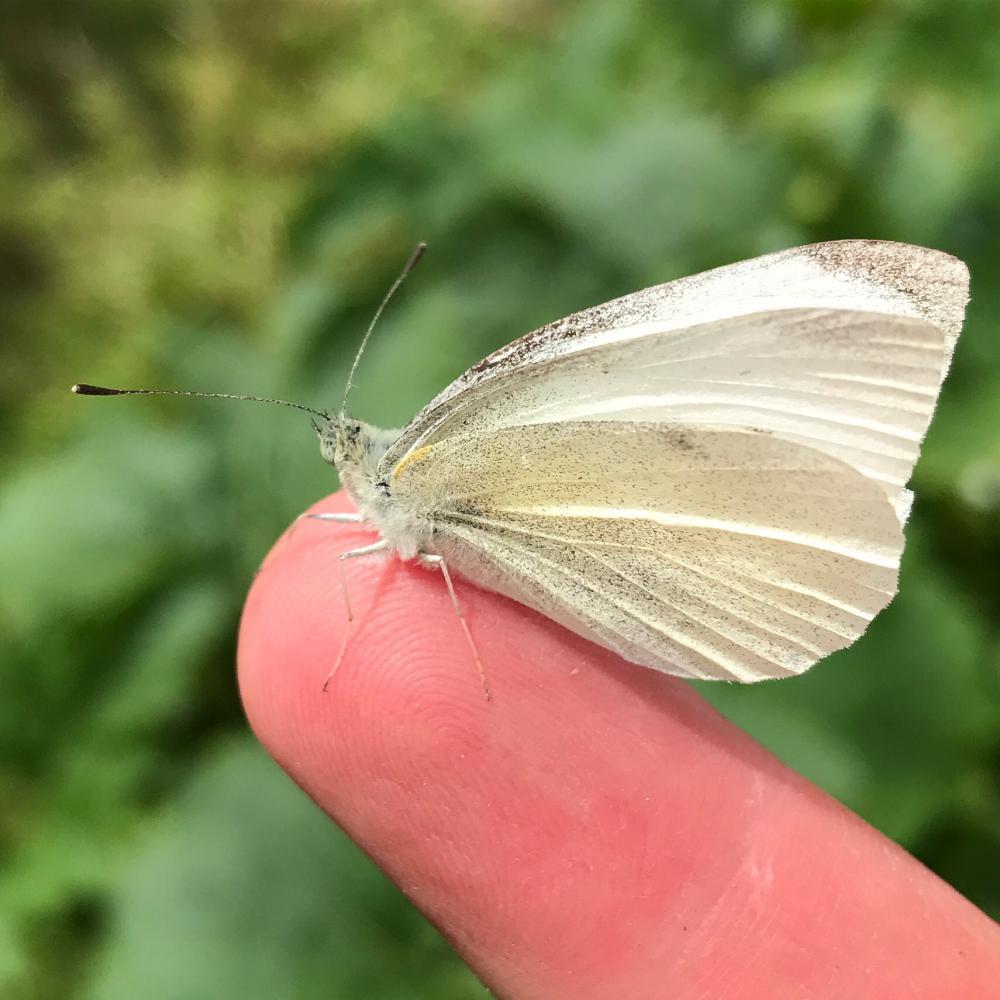 Cute and beautiful little creatures though.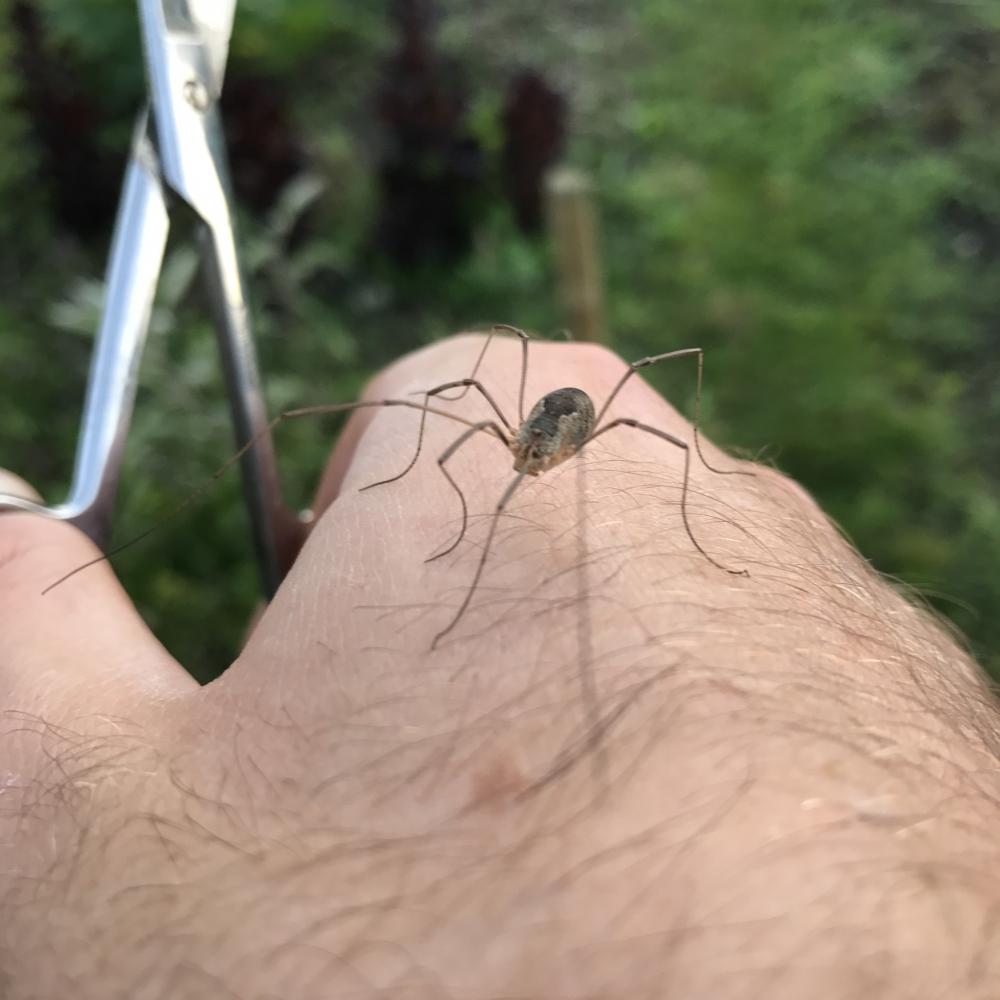 Love this little spindly spider too – like a Roald Dahl invention.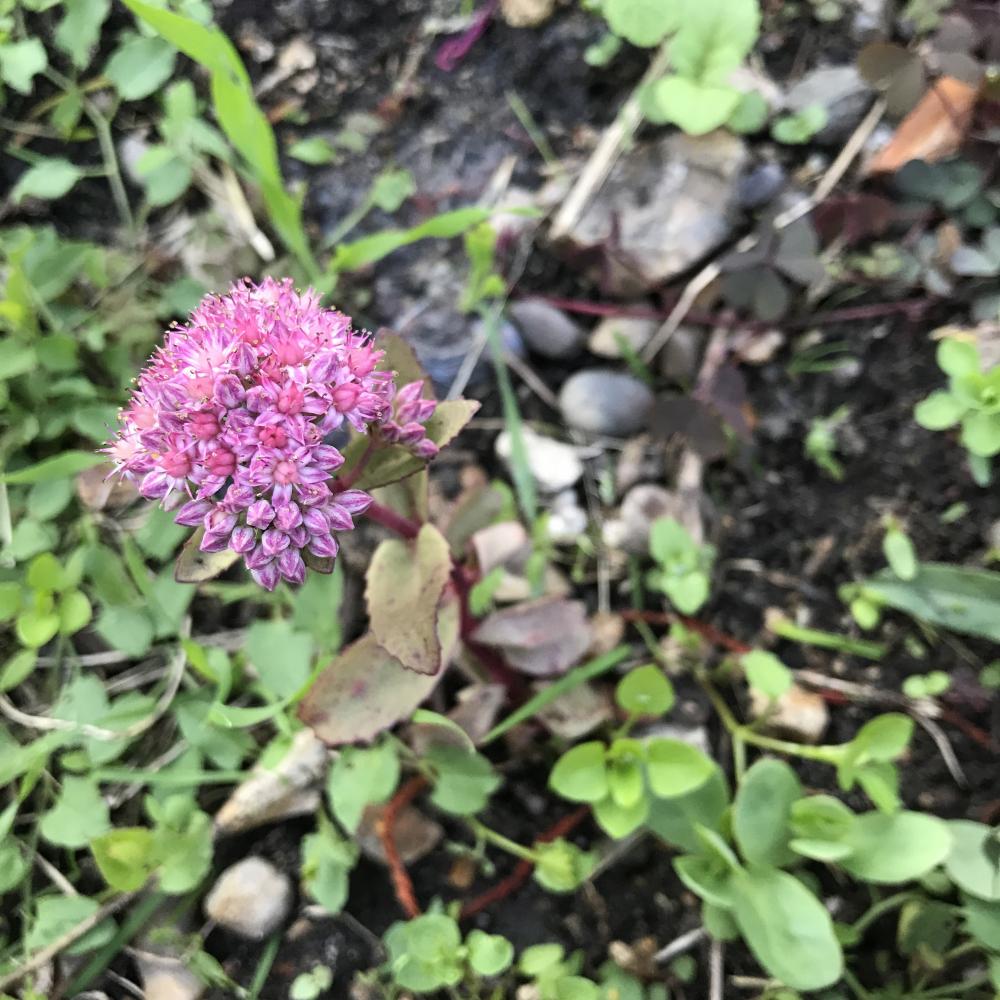 You know me, I'm obsessed with weeds and their confident behaviour. Here a Sedum telephium (I believe) which I've been watching all year is flowering and possibly growing extra shoots at ground level. I'm interested in this a lot to see if it bulks up. I'd always assumed Sedum were not native but here we are with one of our woodland natives on my allotment.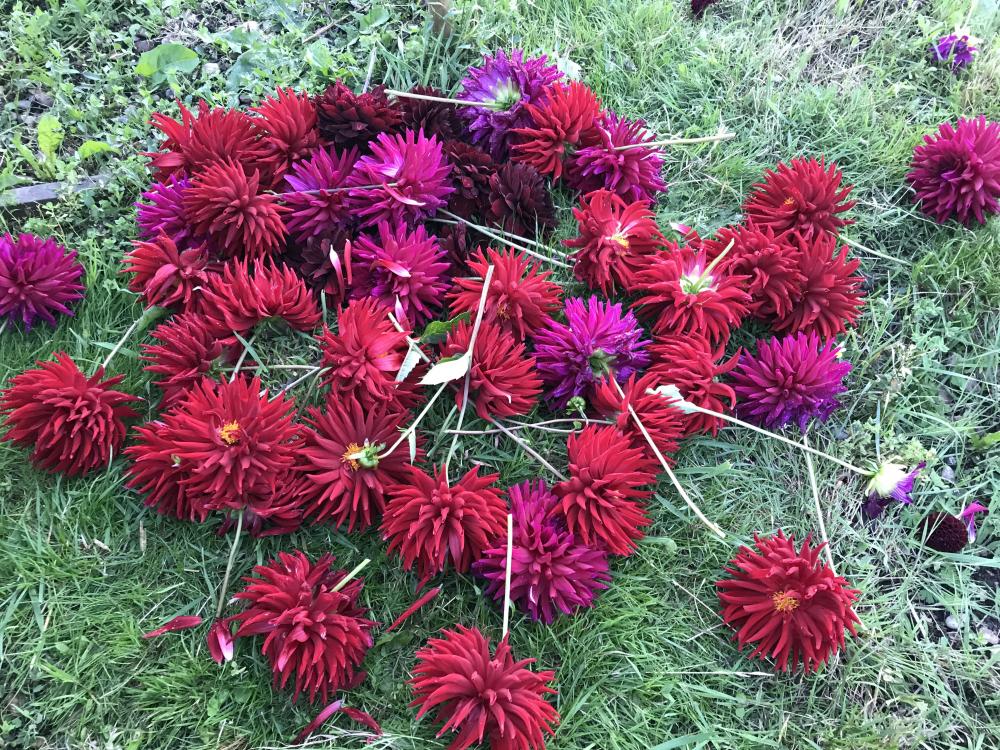 Speaking of Dahlias again (what do you mean we weren't? This is my head and I can jump around…) we went away for the weekend and I found that leaving Dahlias during their prime means a hell of a lot of dead heads to compost. The above is from very few plants. Our flat is soon to be overrun with the things.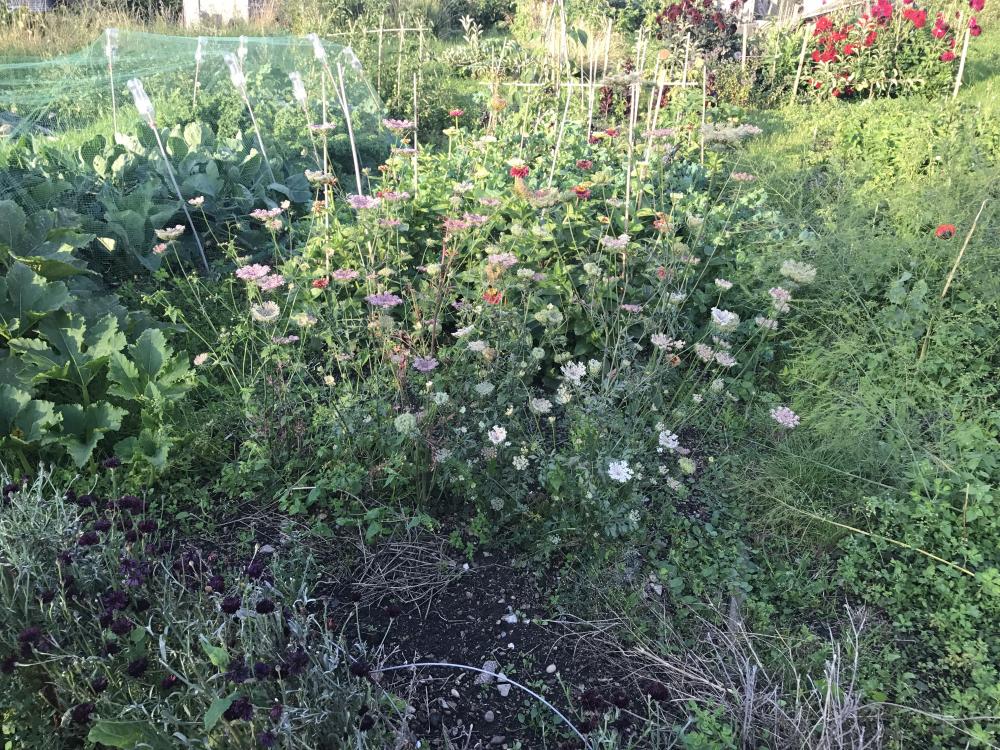 Well, that's it for now folks. The allotment looks a right state this year as my summer has been mental busy with open days and design work. Still, it keeps growing and everything keeps producing. Which, is pretty friggin awesome. Reminds me, I have a tonne of potatoes and carrots to dig up… Ciao for now.
Oh, while we're here, I'm wondering how your summer is going? Please let me know 🙂