We all have them, a list of plants we dislike. Yet every now and then something happens that turns our opinion on its head. Could it be that for plants, hate is the first sign of love?
Take Cortaderia selloana, Pampas grass, the notorious sign of swingers (allegedly). I've never liked it, stuck in gardens, solitary with its large mound of leaves with chunky and clunky looking bolt upright stems topped with a plume of Ostrich feather-like flowers. They look out of scale, out of place and blend with nothing. Then, one day, shock!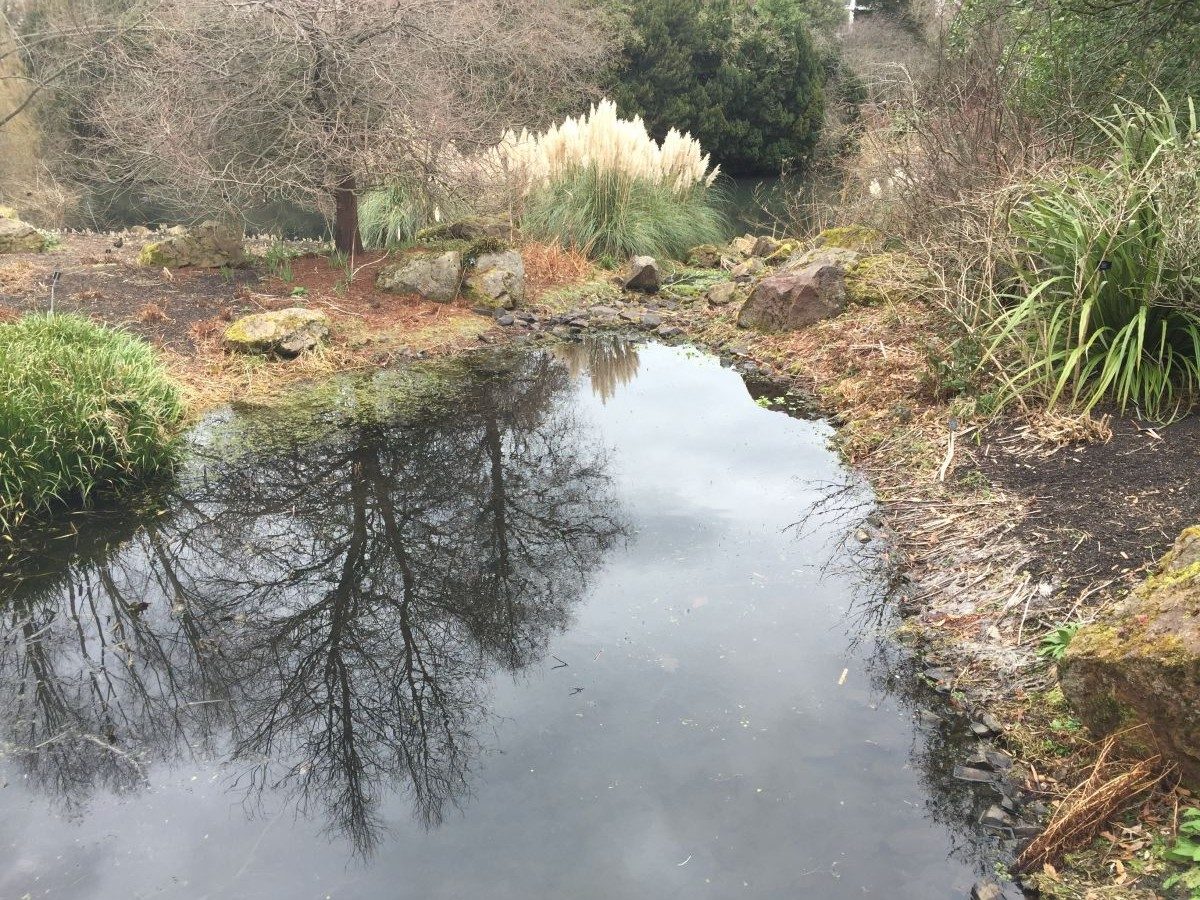 I was introduced to the above swathe of Cortaderia next to the lake at the Royal Botanic Garden Edinburgh by our tutor Monika. Suddenly I saw Cortaderia as it should be grown, a landscape sized grass, in scale with everything around it, its light colours reflected in the lake. Less is not more, more is more!
Today I was struck by the same thought when I came across this well kept swathe of Mahonia x media.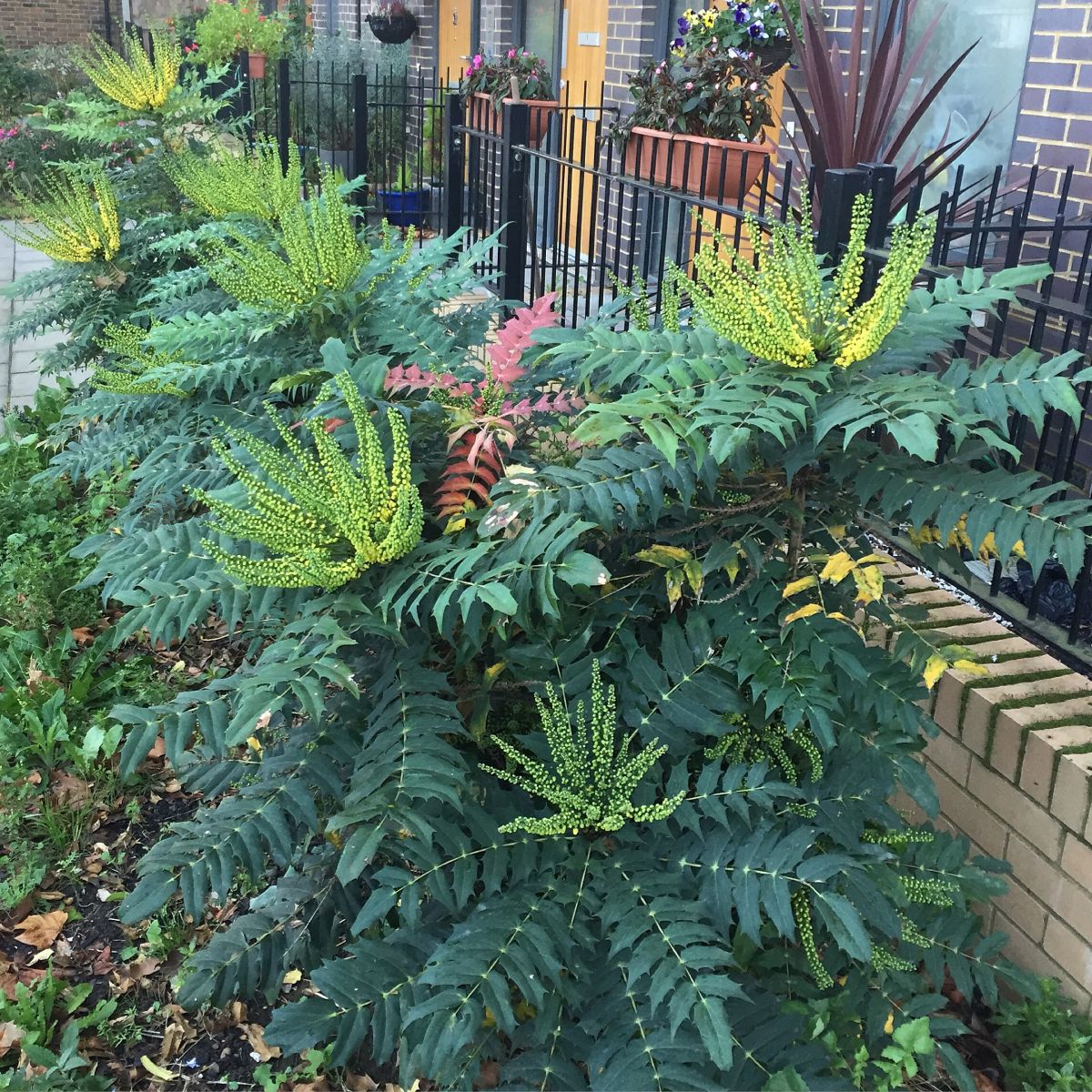 Ordinarily I am not a fan of Mahonia, its dried dark green, shiny leaves remind me too much of a cross between a holly and a rhododendron. They look too static. Then today I saw the above Mahonia, kept short with lots of flower clusters. En masse they take on a different light. Instead of looking out of place with everything else, they look hugely sculptural and lively. I also like Mahonia when pruned well to reveal the stems.
So those are two of my least favourite plants where my opinion was challenged. The alternative is to look for different cultivars of the plant to find one with a completely different look. Mahonia 'Soft Caress' is a case in point where Mahonia – a plant I disliked greatly – in different form has jumped to one of my favourite plants.
I save my least favourite plant for last: Aucuba japonica 'Crotonifolia', I hate it. It reminds me of the carpark in my primary school where I first grew to dislike its static, lurid yellow flecks that look good with nothing. Then I saw the below Aucuba 'February Star' at RHS Wisley last week and, although I am yet to fall in love with Aucuba japonica, it has made me wonder, can I love my most loathed plant?! It would even go well with Mahonia!
Have you changed your mind about a plant you hate? If so, why? What happened?