I've wanted to visit Marrakesh for about ten years, drawn by its bright colours. What I hadn't appreciated is its rich gardening culture, as popular today as it was in the city's ancient past. The oldest garden we visited on our trip was that of the five hundred year old El Badi Palace next to the Riad Badi in which we stayed. It's enormous.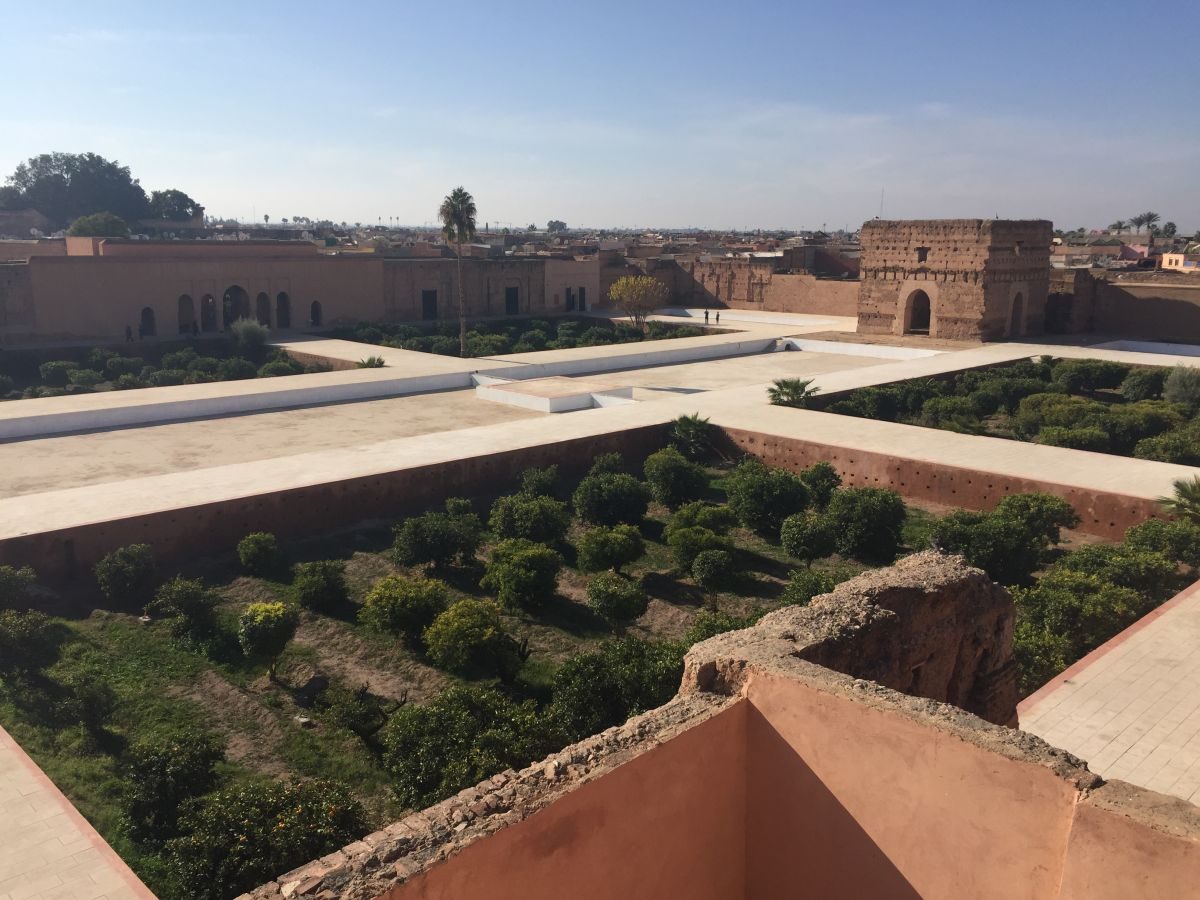 The palace is now a ruin but the vast main garden courtyard is still in tact with its symmetrical beds and (currently empty) central irrigation pools. Imagine the place as it was: tiled beautifully, one building coated in marble, the lush gardens rich with oranges and other fruit and vegetables, and the pools flowing with fresh water. This really would have felt like a paradise on Earth in one of its driest corners. A spiritual place.
Marrakesh's ancient gardens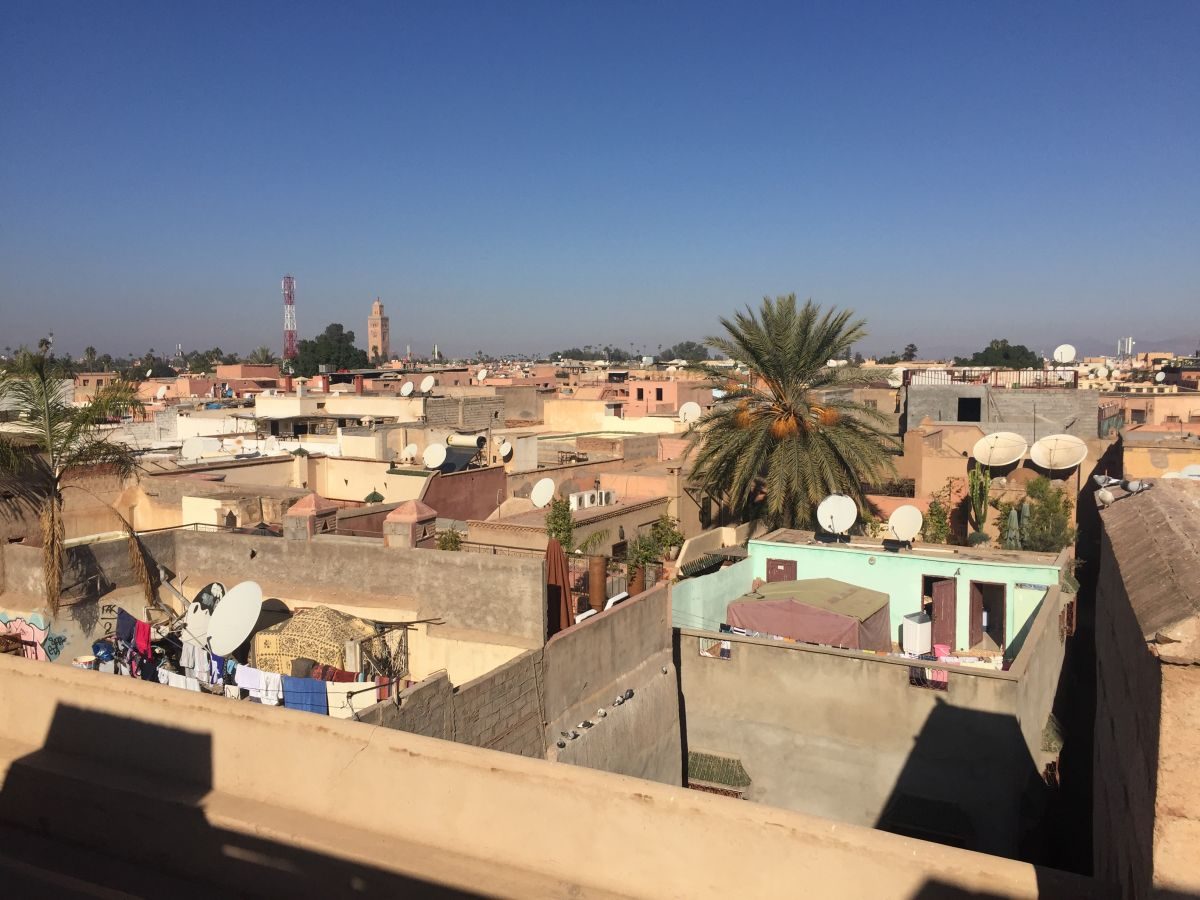 Marrakesh was established about 1,000 years ago and quickly gardens were designed by the city's Sultans and residents for food, shelter and entertainment. Today, it's at first quite surprising how important gardens are in Marrakesh, but it makes more sense when we understand first its geographic location and second how important a place gardens are for calm, for cool, for sustenance and for religious significance.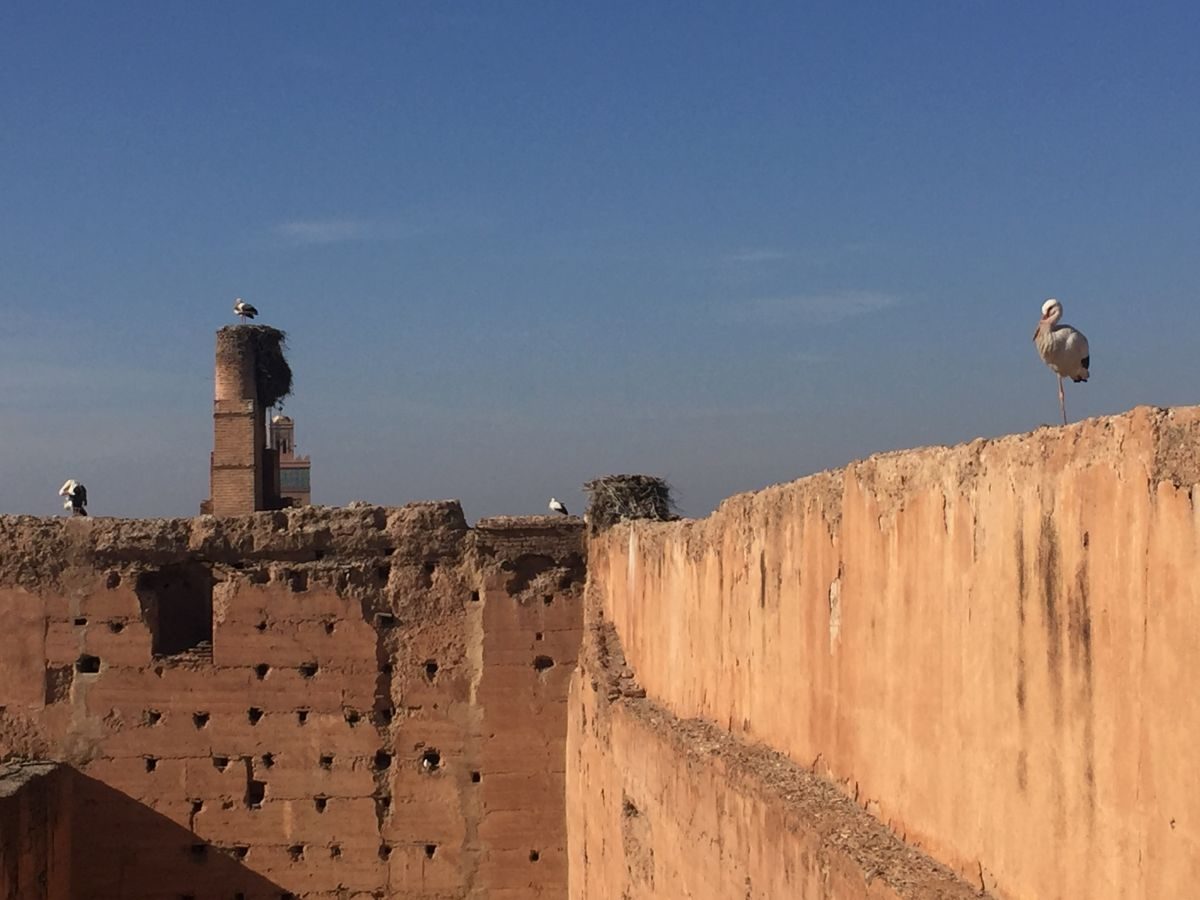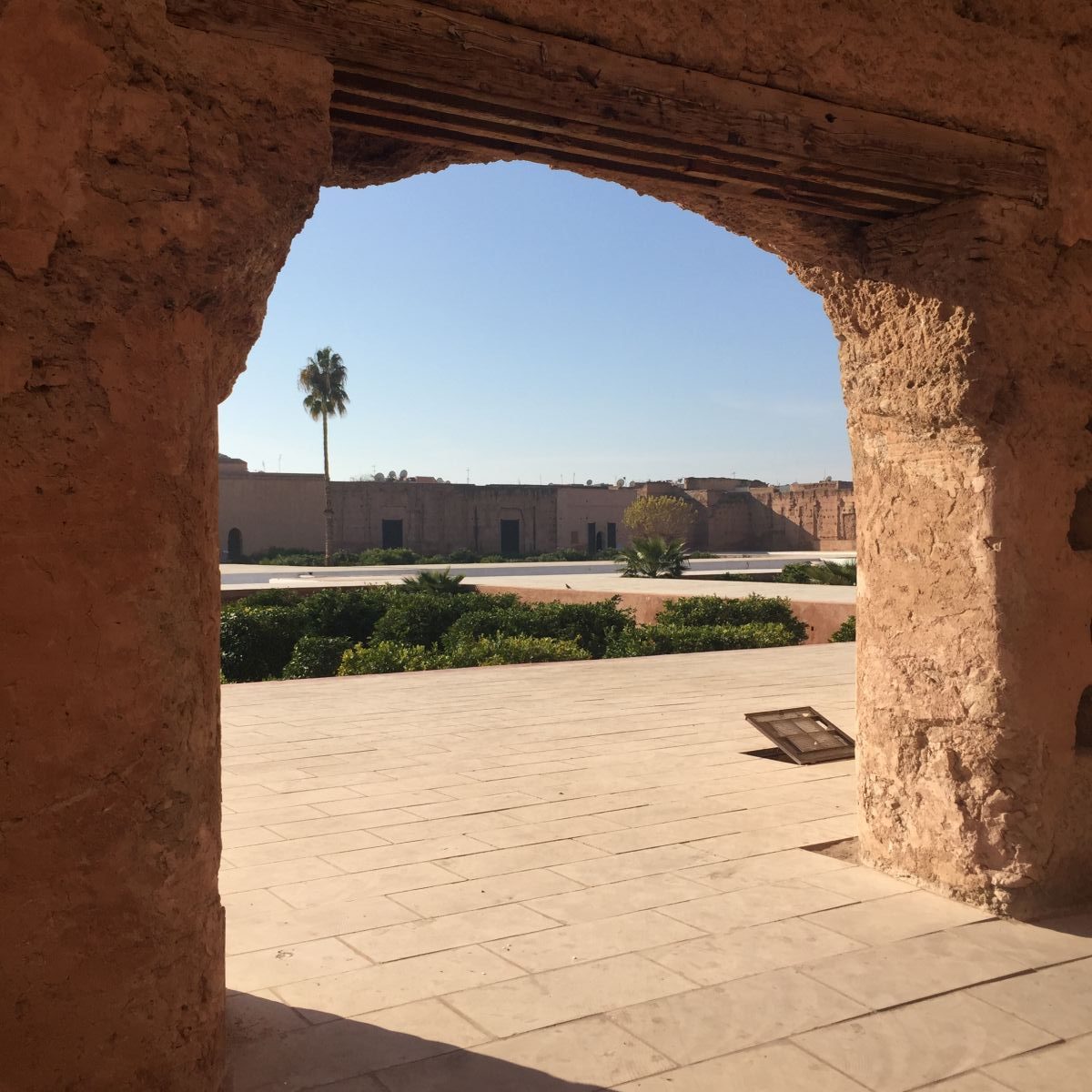 Sitting just north of the western Sahara desert, Marrakesh receives just enough water for plants to grow. I've spent a lot of time in southern Spain (further north from the equator) and also in Northern to mid-Egypt (a more southerly latitude). Marrakech's climate fits somewhere between the two, with the added benefit of water run-off from the nearby Atlas mountains contributing to irrigation.
Some of the oldest gardens are on the outskirts of the city and are absolutely huge. For instance the Menara and the Agdal (the latter often called Marrakesh's most important garden and still used by the Sultan today) were created between 1130 and 1156-ish. There is also the Palmeraie. All are large plantations full of edible crops like date palms, olives and fruit trees.
El Badi Palace and the traditional Islamic garden design layout
El Badi Palace is a great example of the ancient Marrakesh garden design style. It's almost perfectly symmetrical and, like the above mentioned productive plantation gardens, placing importance on water as central feature pools – both for aesthetic reasons to create a sense of calm and cool, and for the practical purpose of watering.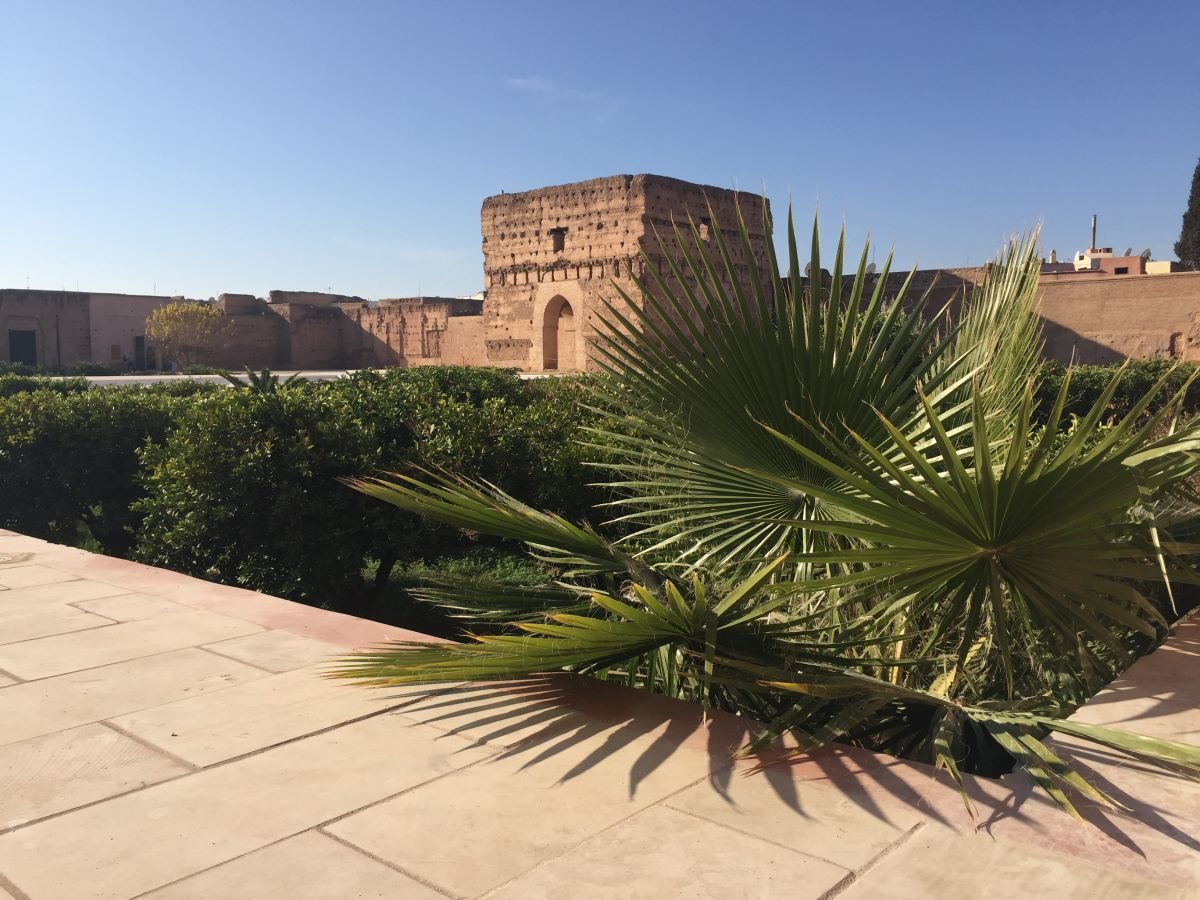 The style clearly draws inspiration from the Moorish courtyard gardens of Spain, directly based on the Alhambra. Gardens that come later than El Badi are in a better condition with tiles still in tact (El Badi has been stripped of this ornament) bear even closer similarities, which I'll blog about in the coming weeks.
A second garden on a human scale
Interestingly, despite the grandeur of the main palace courtyard, which is the main attraction, the Sultan's personal living quarters and courtyard are curiously small. They are still a decent size, but more comparable to the layperson's smaller courtyards seen in the Riad hotels today.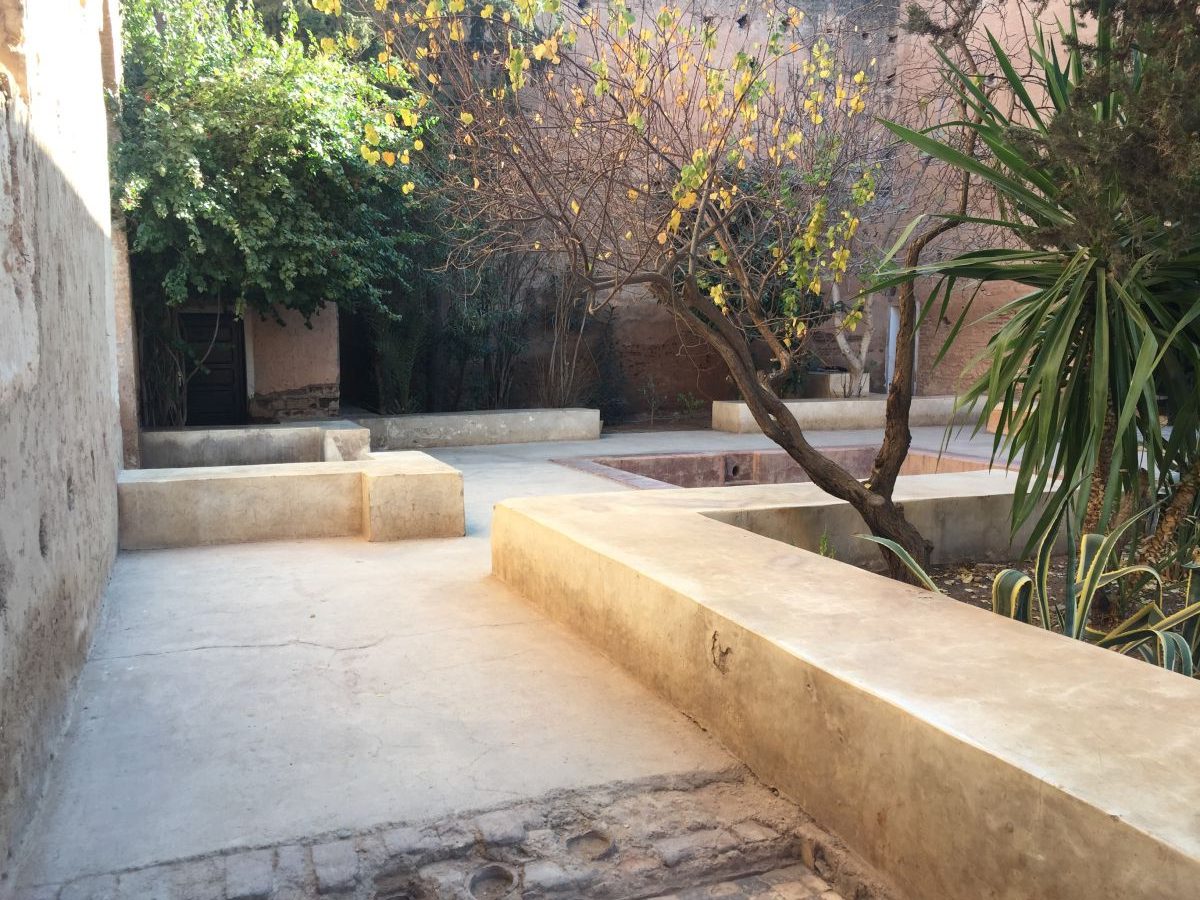 At El Badi Palace you can walk around the site's ruins, including a network of underground tunnels used by slaves and servants to keep them out of sight.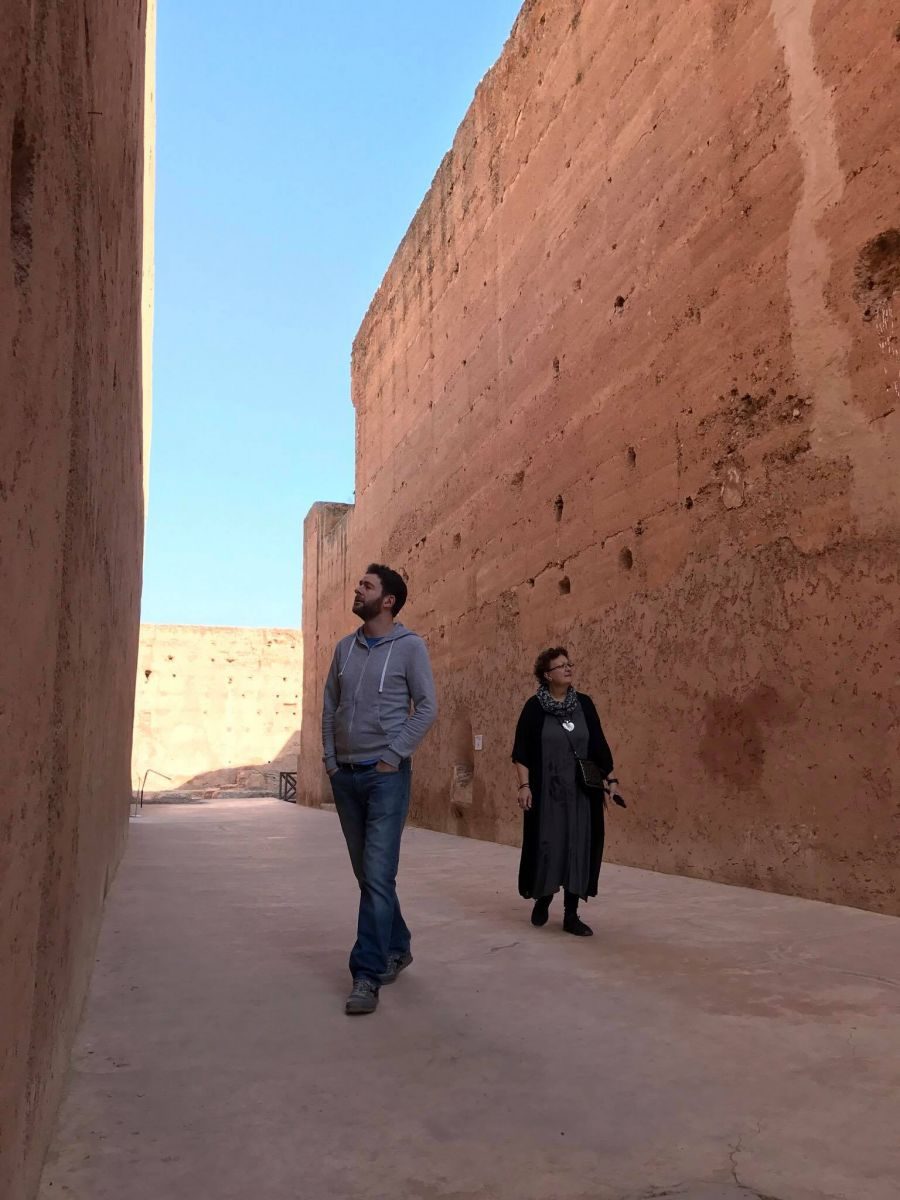 Although there is little to see now at the palace, especially of the original gardens, the bare bones give a clear understanding of the importance of gardens to Marrakesh residents. Especially when we consider that this garden from half a millennia ago so closely mirrors the gardens you still see in the city today.
Read the rest of my Marrakesh diary
Marrakesh (this page): blown away by ancient Islamic garden design at the El Badi Palace