Quite unexpectedly, one of the highlights of my year snuck up on me and I now look forward to it more than a raspberry Magnum on a hot day – the National Garden Scheme (NGS). Simple in its premise, garden enthusiasts open their little patch of Earth to the public in exchange for charitable donations. You get to nose about and appreciate private spaces, charities benefit. Perfect.
There's often tea and cake, a brief moment of enjoyable awkwardness as you step over a stranger's threshold, and ultimately, ideas, the opportunity to meet wonderful people and plants. Lots of plants! Below are the gardens we visited this year in the order we visited them, all truly inspirational. Thanks everyone for letting us look around 🙂
Best yet, it turns out Clapham is a real hive of gardening gurus. Go Clappers!
51 The Chase, Clapham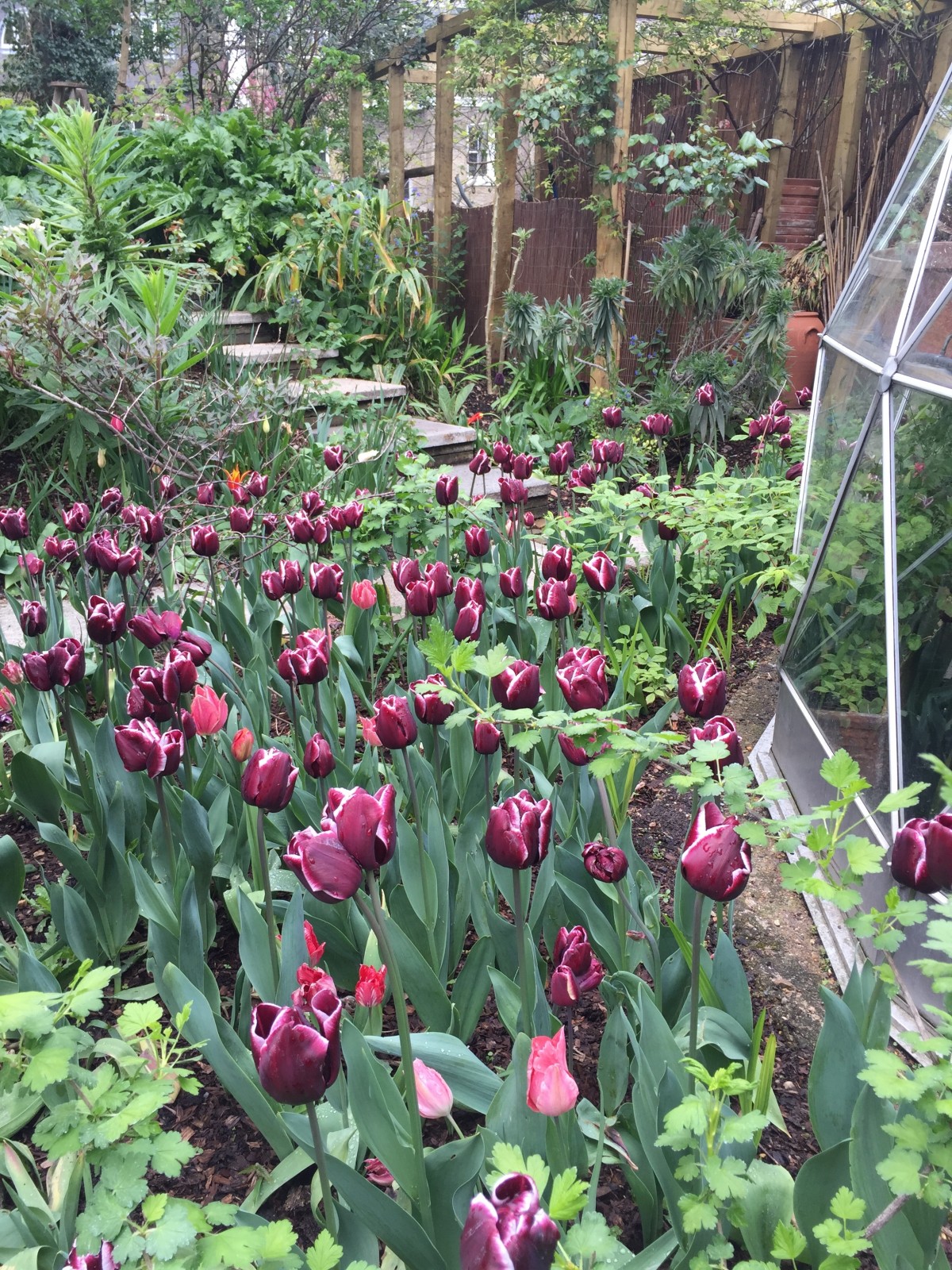 Designer Charles Rutherfoord and partner Rupert Tyler have nurtured this stylish garden for over 30 years. A large garden in the heart of vibrant Clapham. It's a joy to visit and you can only imagine what a haven it is when the NGS crowds have dispersed. Thousands of tulips draw the crowd in the spring opening, and an array of other plants, especially giant Echiums, really wowed us.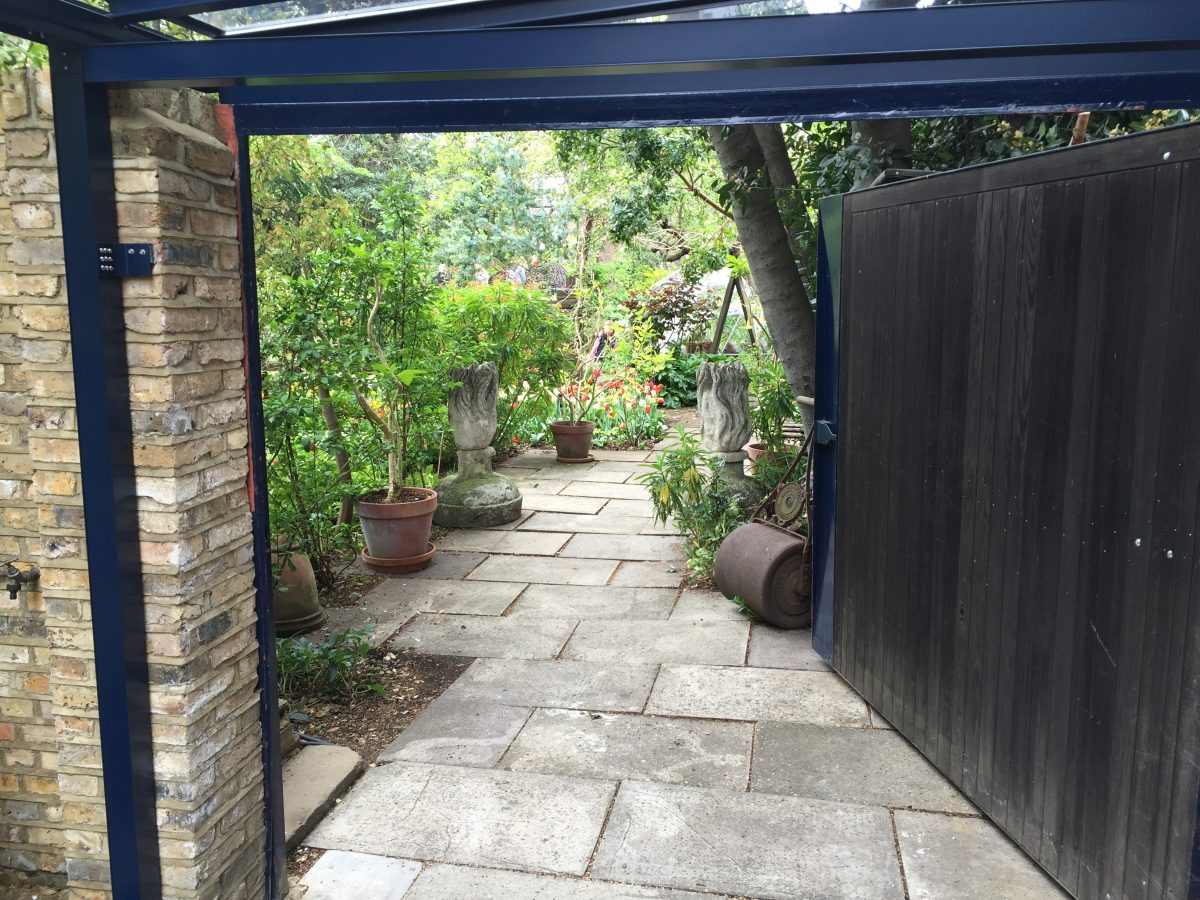 1a Hungerford Road, Islington
John Matzdorf's garden is a labour of love and to the visitor, an incredible surprise of perfect genius – a roof top garden covering the entire length and breadth of his bespoke eco home. Down on the ground is a mini tropical jungle, but climb the ladder above the canopy and you'll find a dry hillside slope that transports you instantly to the Mediterranean.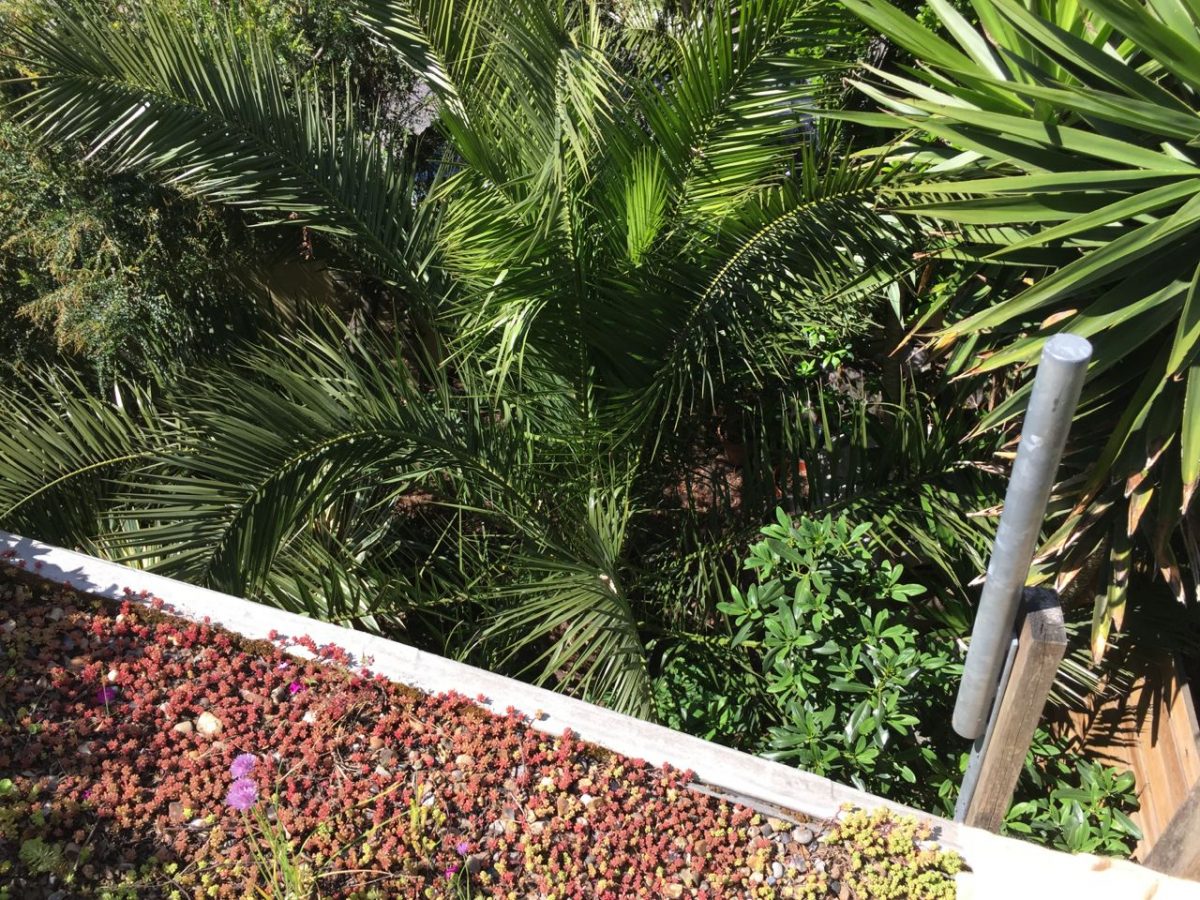 62 Hungerford Road, Islington
Owned by garden designer and garden design teacher, John Gilbert and Lynne Berry. As John told us, it isn't so much designed as something he has grown over many years. I think he was being modest because the front and back gardens are stylish and lush, with lots of carefully created areas. I loved the topiary semi-knot garden at the front.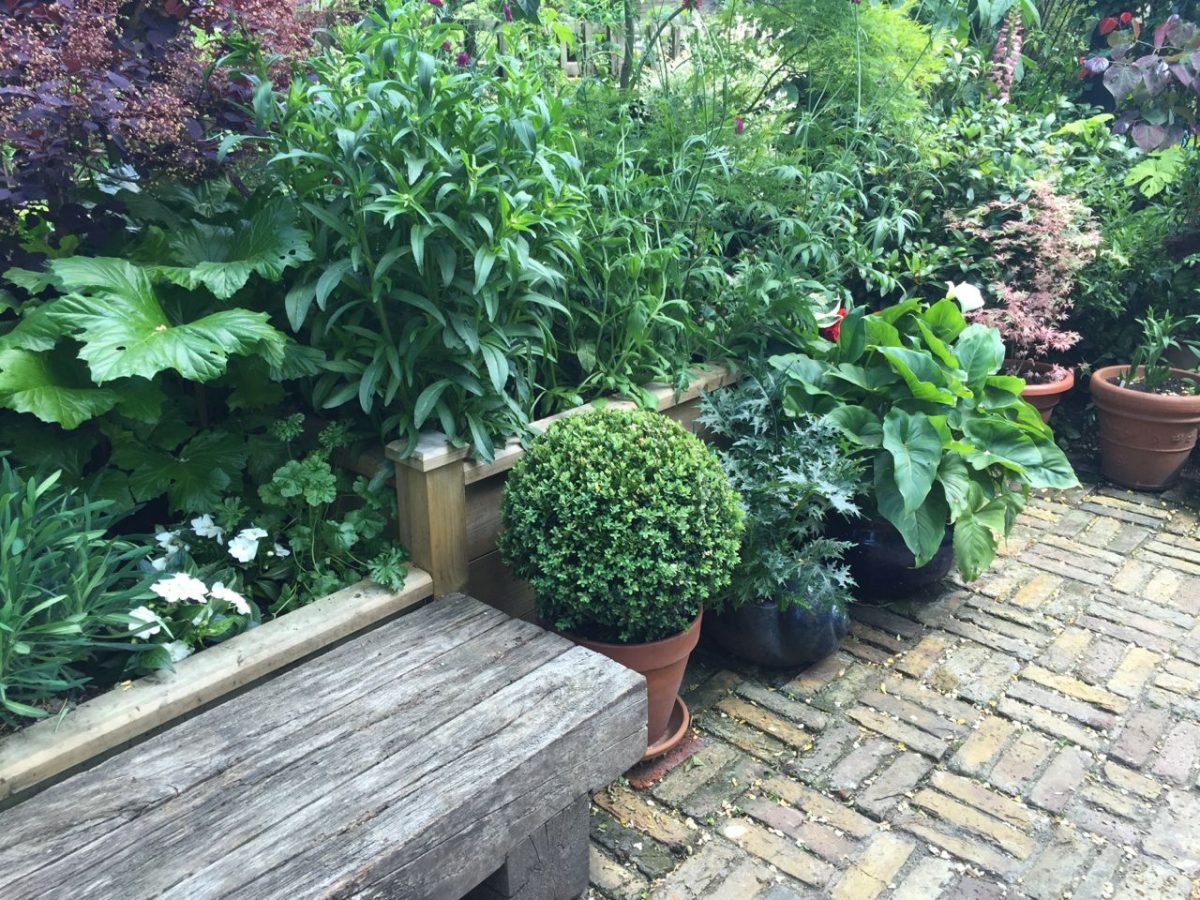 44 Clapham Manor Street, Clapham
Annette Marchini has created a small, extremely private courtyard garden any Londoner would die for. Plants crammed throughout with a refreshing white and green theme. I've personally always admired Annette's front garden walking past, so it was with real excitement that I was able to see the back on the NGS too. I really love Annette's taste in colour.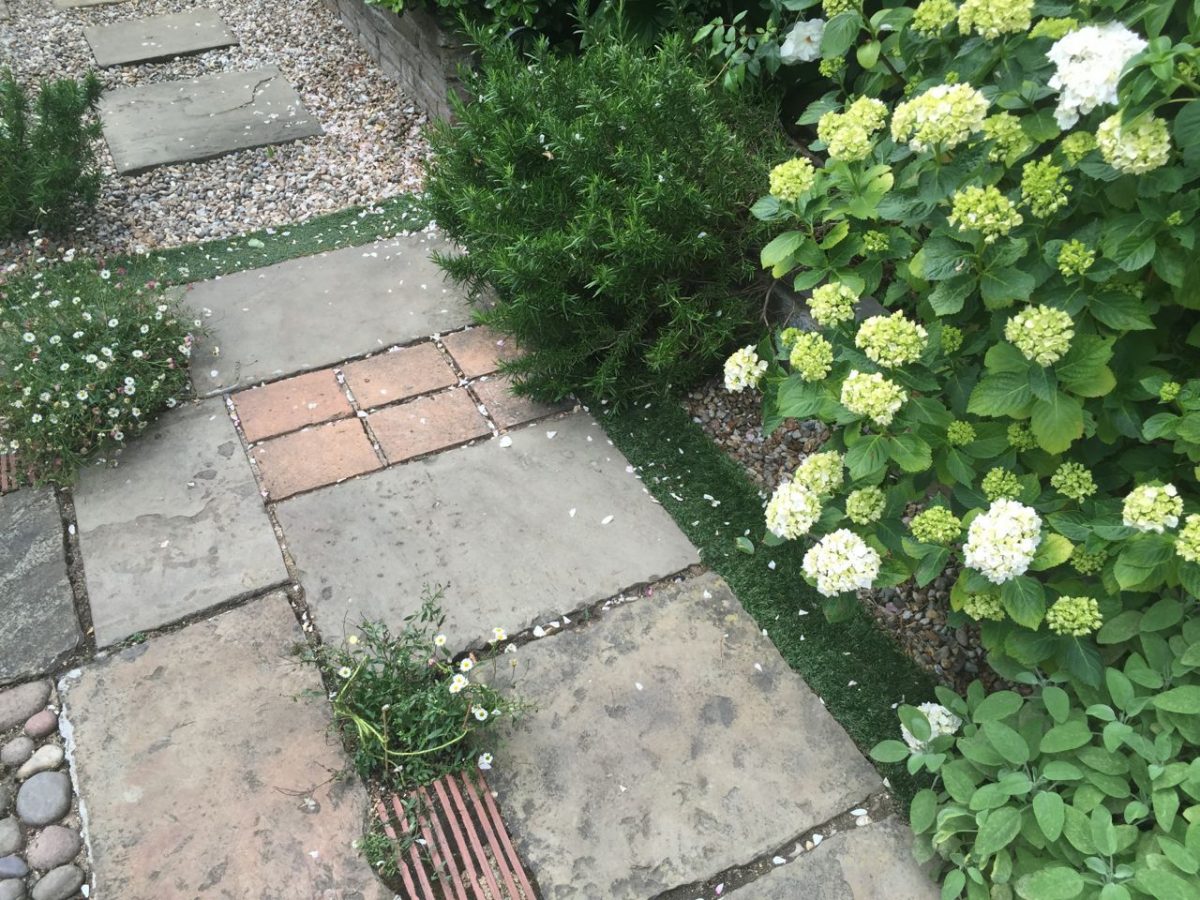 40 Clapham Manor Street, Clapham
If the biggest surprise this year was John Matzdorf's roof garden, the second had to be Nina Murdoch's garden next door to Annette's (separated only by a ballet school!) It's the Tardis of gardens. Stepping through the house, you emerge out into a very cool conservatory to a large private London garden. There's a little splash of Shoreditch chic here. Nina is an artist and her imagination is everywhere to be seen in her carefully crafted garden, complete with fernery, mini stream, bird boxes and curving lawn with exciting flower beds. A showpiece is a series of espalier apple tree arches, each arch with a different variety of apple. Extremely clever and fun!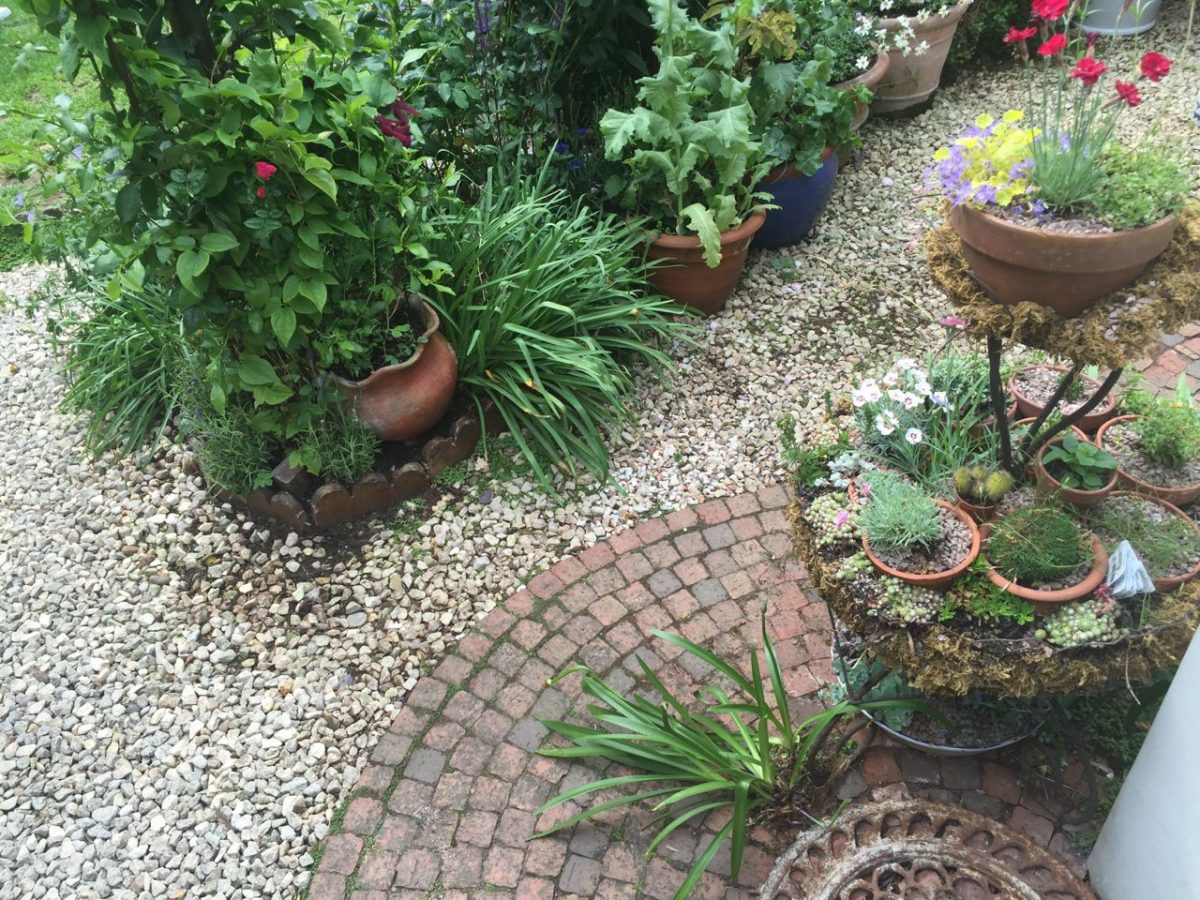 35 Turret Grove, Clapham
We paid our second visit to Wayne Amiel's incredible garden and it was even more exuberant this year than last! I called it a tropical paradise then, and it really is. It starts down in the house's basement where a series of large steps lead up from the open plan living area showcasing the best flowering plants at the time. It's a riot of colour that doesn't stop as you go up stairs and wander through a number of small seating areas, emerging onto a small circular lawn that acts a bit like a glade among tall tree ferns, cannas and contorted willows. I still can't believe most of the garden is in pots!