The first time I met Penny Snell she handed me a glass of wine and a canapé at an evening garden opening to raise money for the National Garden Scheme (this garden). Great hosting, making people feel relaxed and welcome is Penny's business, after all she was recently awarded the title of CBE for her charitable work in helping run the NGS. A charity that has raised over £50 million pounds since its inception by welcoming people into private gardens for a small donation. Since opening our Clapham garden on the NGS I've become more acquainted with Penny and this autumn I paid a trip to her much talked about garden at Moleshill House.
It may have been the tail end of the growing season but Penny's garden was still full of beauty, and flowers of course. A professional and much sought after florist, once the resident florist at the V&A museum in London, I should have expected nothing less. Penny concentrates on running the London gardens of the NGS these days, though for lucky neighbours still creates arrangements on special occassions, such as around Christmas.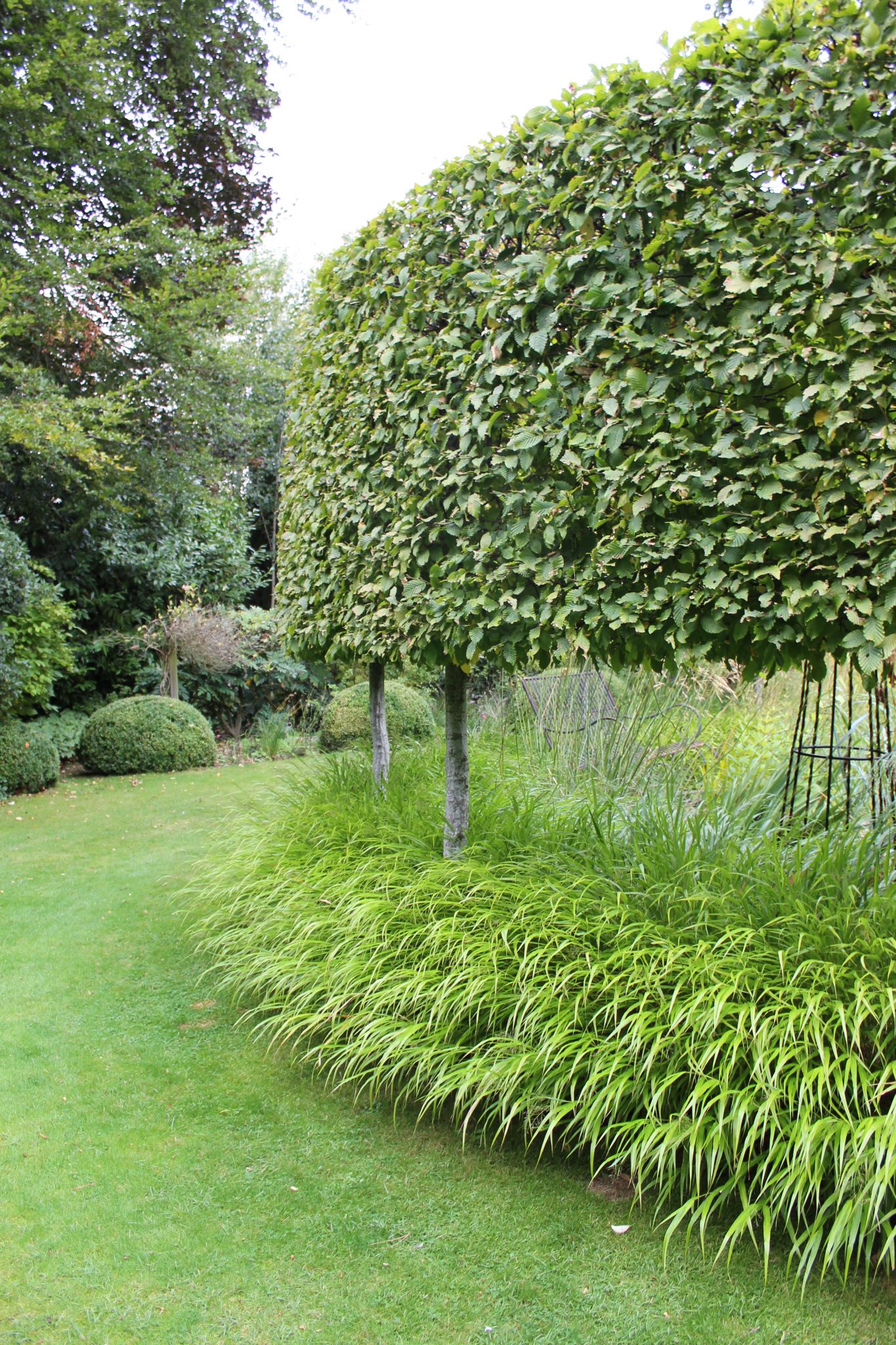 As we walked around the garden, cups of tea in hand, the change in season was apparent with a slight chill and breeze in the air but enough warmth to want to be outdoors. Moleshill is divided into a series of clever and fun areas, including new introductions this year, such as a minimalist stone circle containing ivy ground cover. Originality abounds from an exceptional circle of pleached Carpinus betulus underplanted with Hakonechloa enclosing a gravel garden with dry soil loving flowers and all set out for tea. The Hakonechloa making waves in the wind.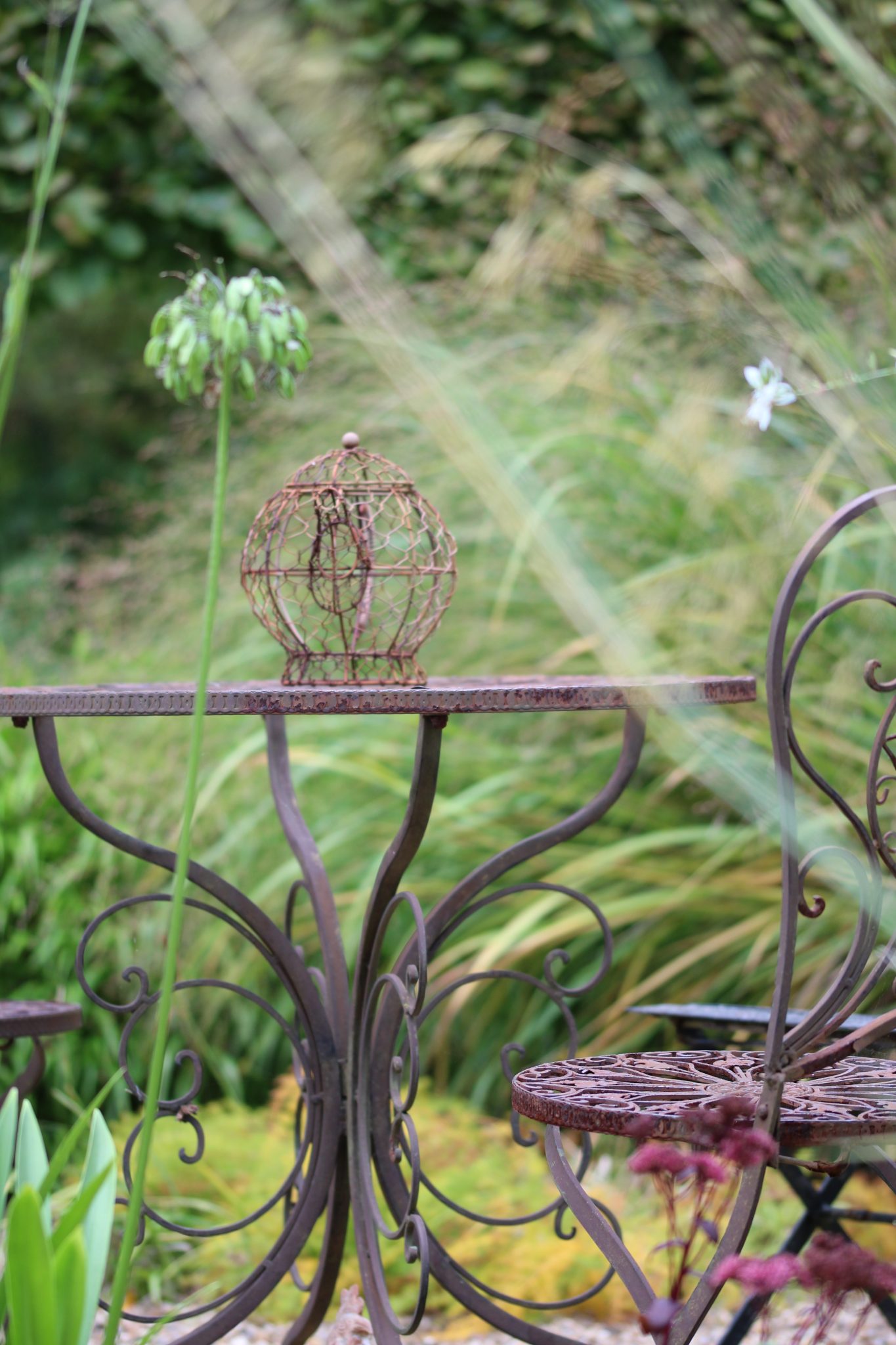 Around every corner is a new surprise.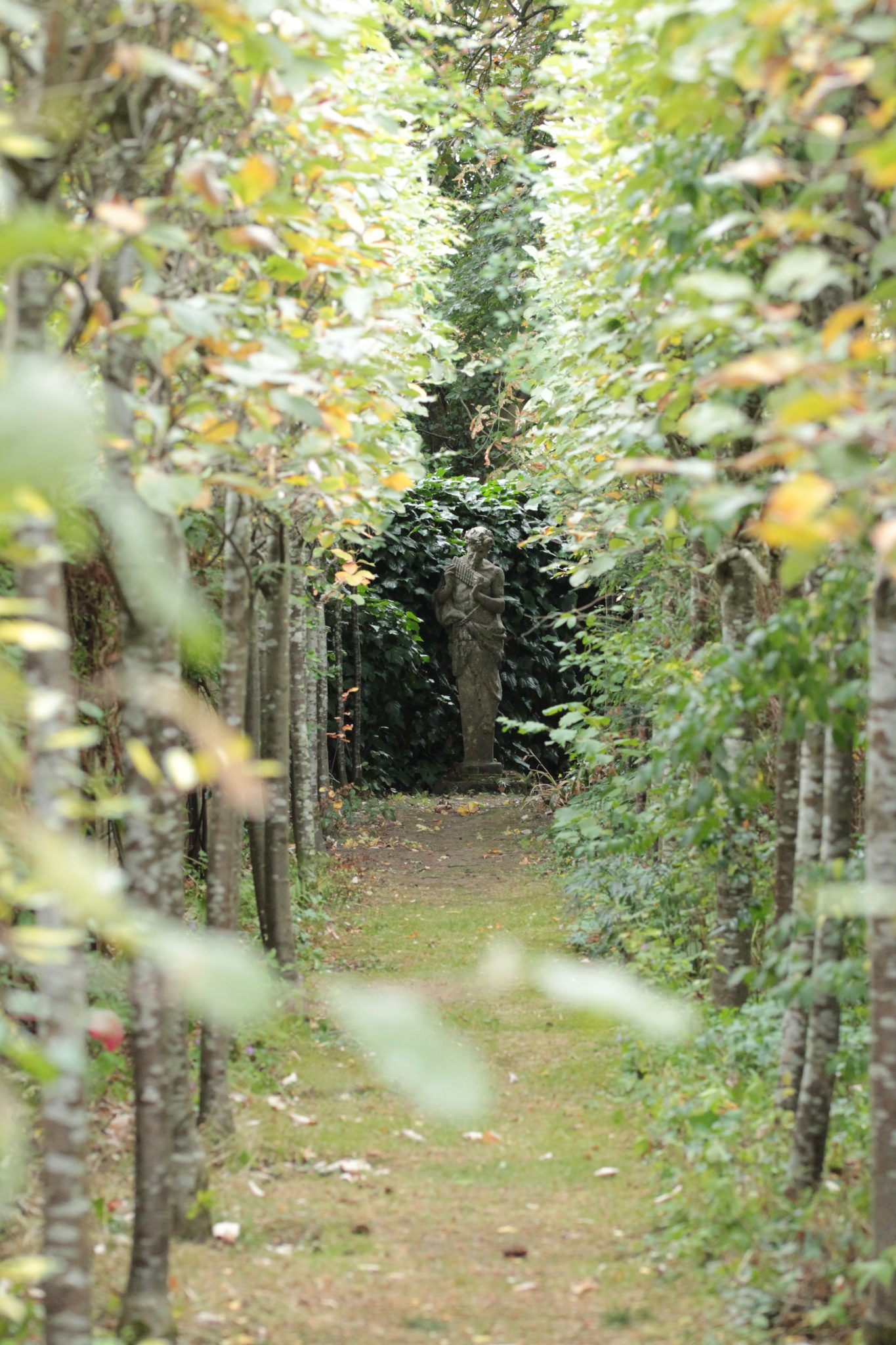 There are many different areas and paths leading around the garden with different themes, colours and sculpture. In addition to the ivy stone circle there are new sculpture seating areas and I had the chance to take a sneak peek at a newly planted autumn border. Planned to be in its prime a year from my visit in September 2019.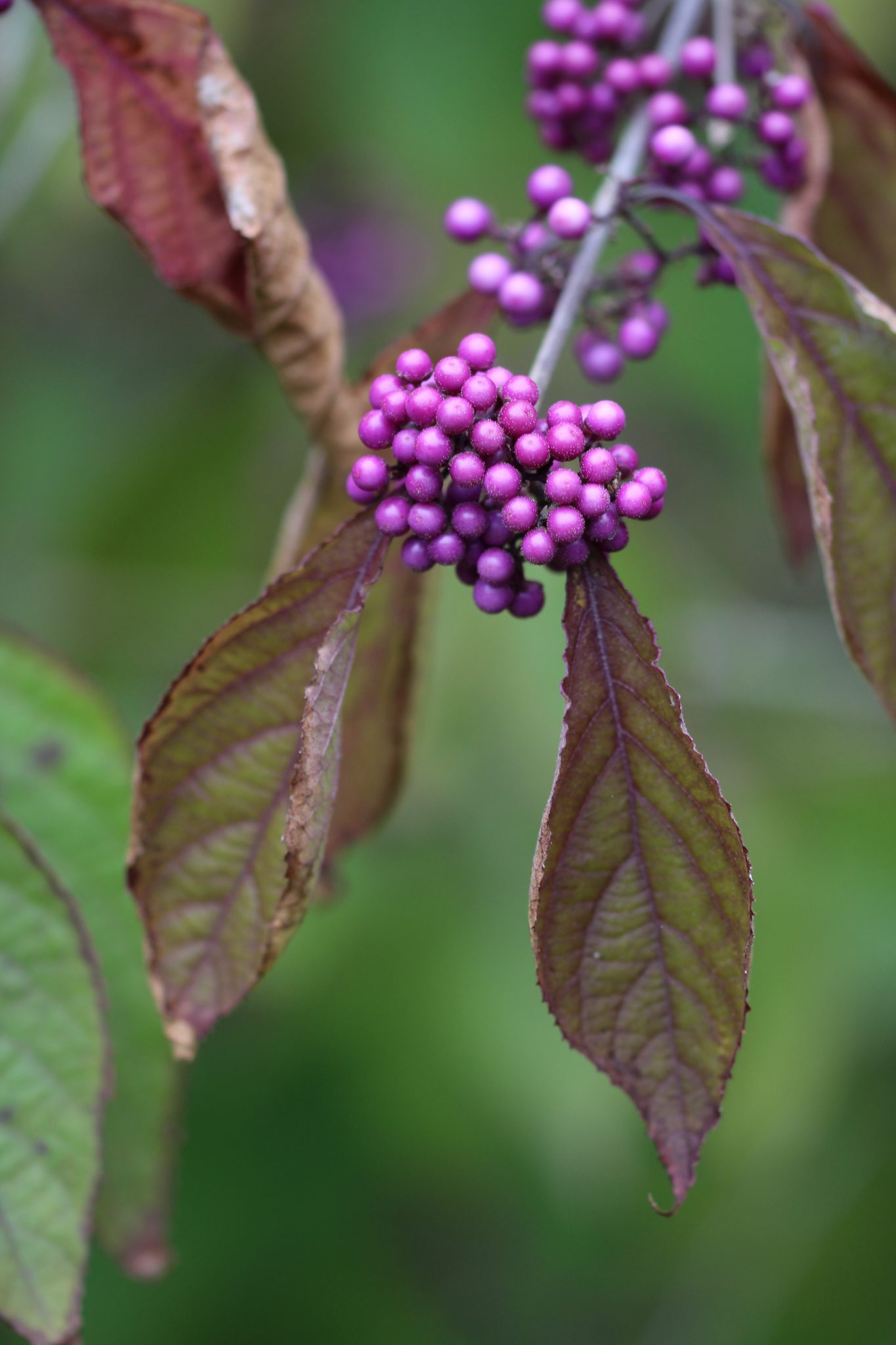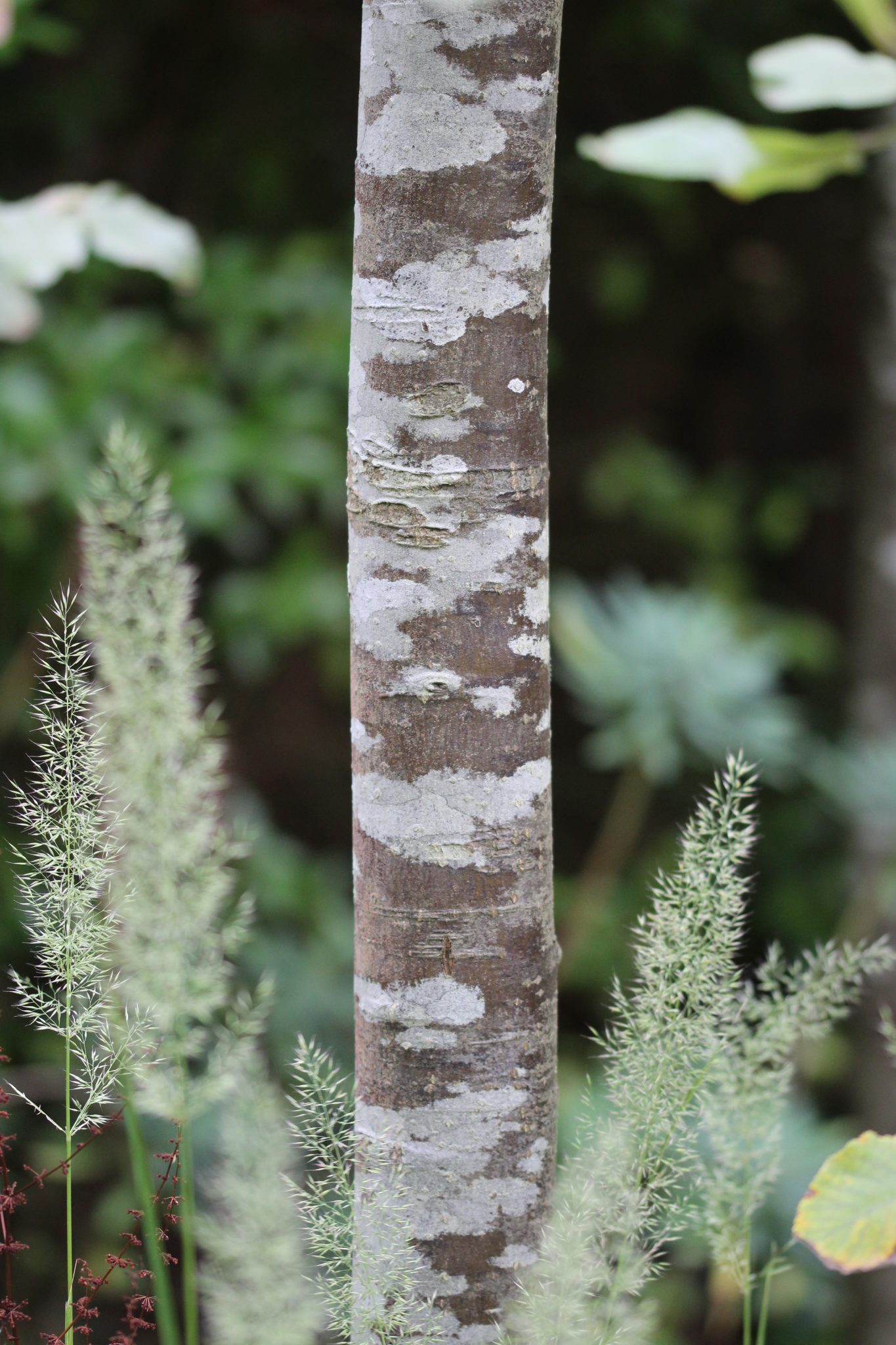 Everything is tended to by Penny with the help of her gardener Andrew – it's clearly a huge amount of work. The garden is a good size but isn't acres and acres, making inventive use of space. From vegetable patches, a stumpery with unusual ferns, bees, chickens, lined avenues, overflowing flower beds and a little woodland walk there is a lot to see. Including stylish, cutting-edge plants like Senecio 'Angel Wings' and dwarf conifers.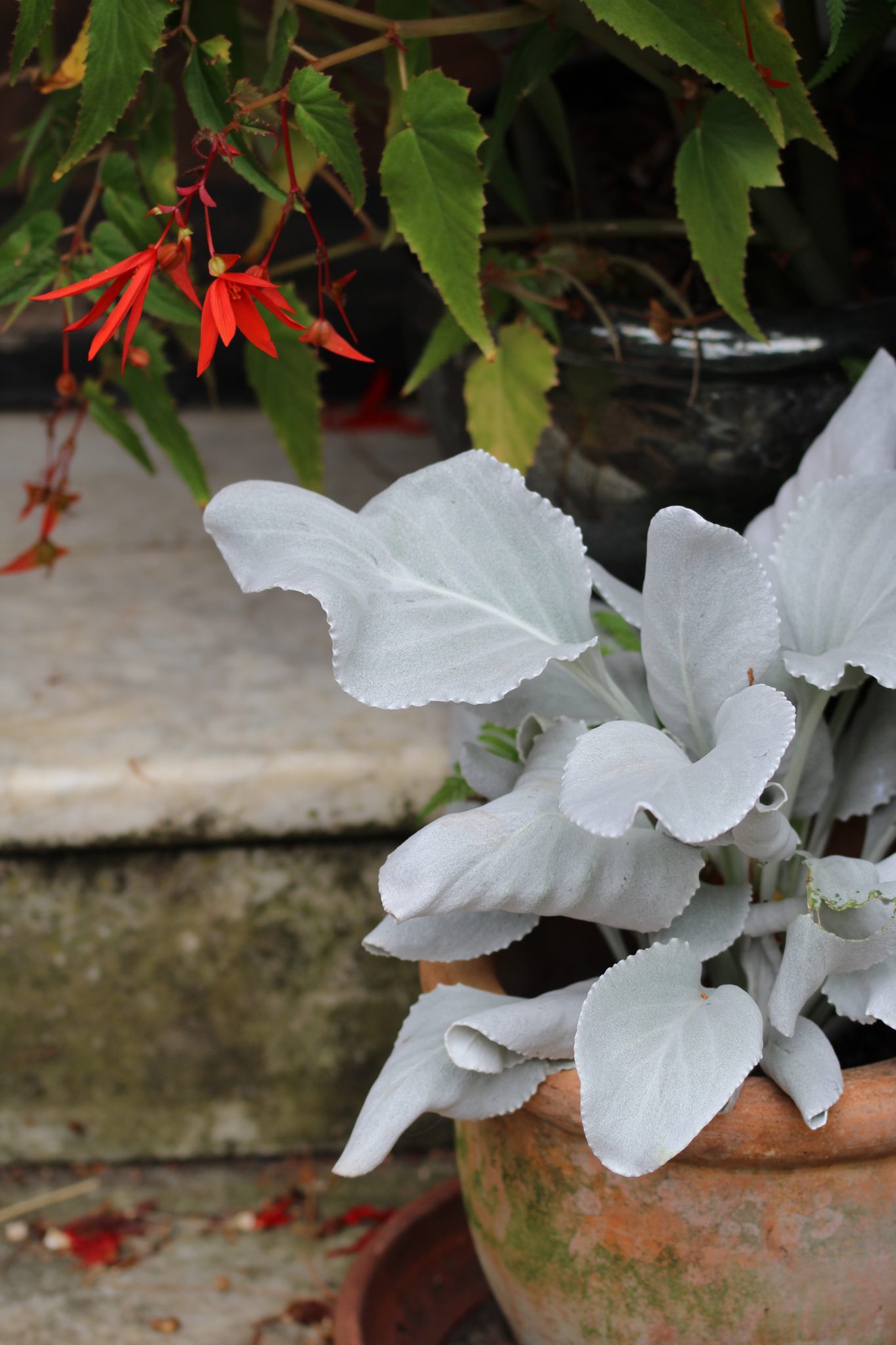 Moleshill House is open again in 2019 with dates to be confirmed soon on the NGS website. With Penny at the helm, you can expect a very warm welcome, a friendly twinkle in her eye and a garden filled with colour, humour and borders designed by the hands of a talented florist.