May? Mayhem more like. So much is going on this month I feel like Dorothy whizzing around in a plant filled whirlwind. Different gardens I designed in winter are coming to fruition now, Chelsea's next week and our open day is somehow only 8 weeks away!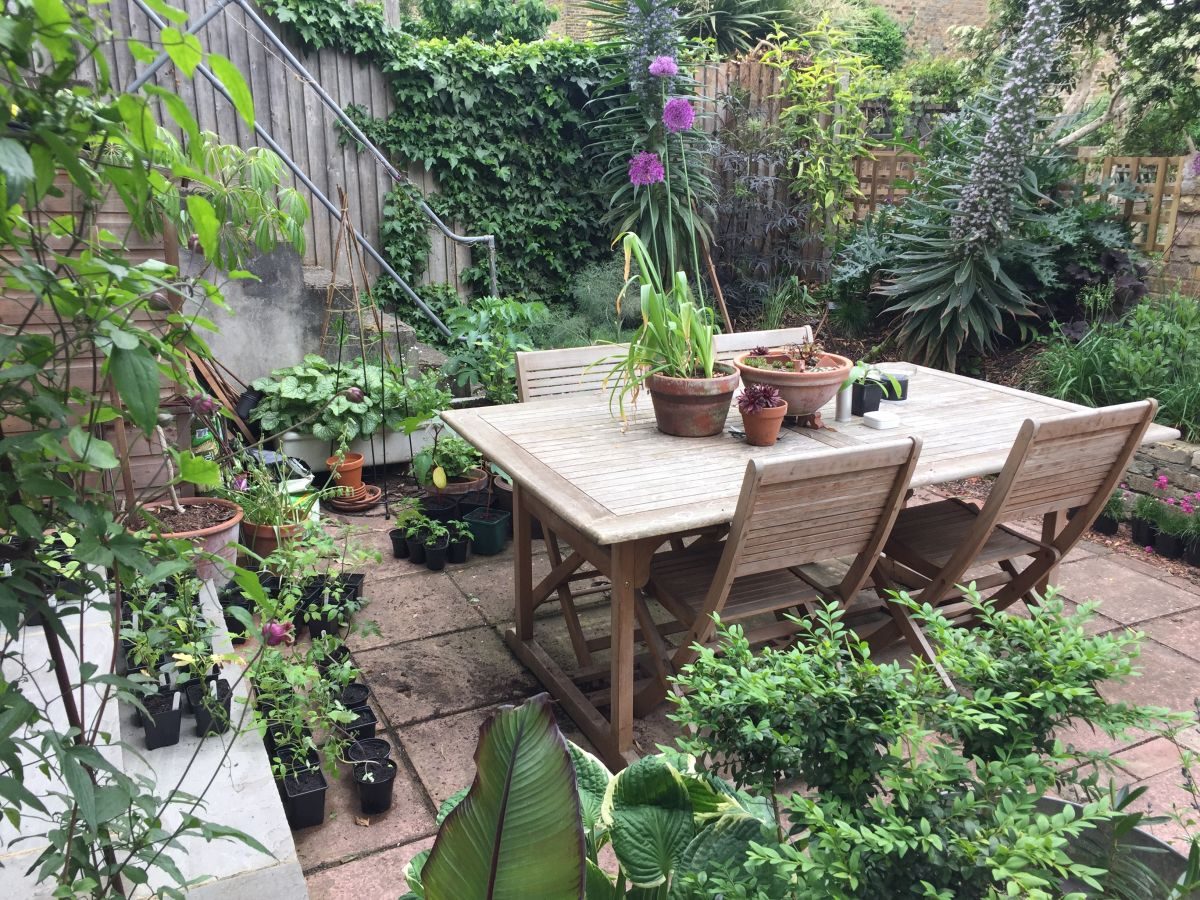 Our garden is more like a pop-up nursery at the moment. Full of little seedlings for the garden or my allotment. Despite the sea of black plastic pots, the garden is looking luuush.
No sooner had I published this blog post a few days ago about the lack of rain, as if intent on proving me wrong, the heavens have opened. Torrential rain for seven days if the forecast is to be believed. Fantastic news for us and the slugs – which means battle must also commence to save everything from the munchies.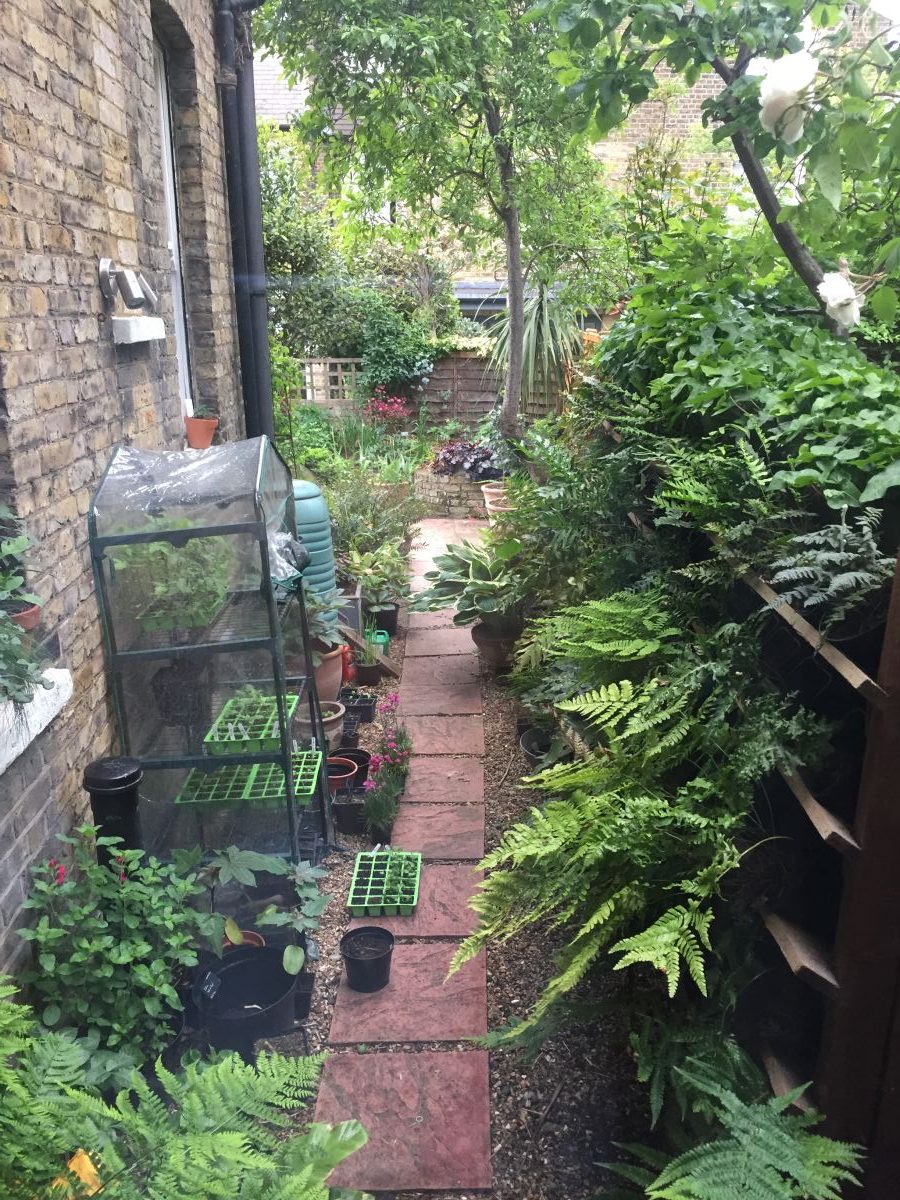 When our garden opens on the NGS on the 23rd July, this above view will be totally different. As beautiful as it is (not), the plastic eyesore micro greenhouse will be packed away and in its place will be a number of select display dahlias.
Our fern wall only ever really looks good in mid-summer because I'm insistent, like a stubborn mule, on growing lots of different species. Do not try that at home, just go for some evergreen plants. HOWEVER, it is now at the point where it's filling out again and the variety of greens is something else.
Speaking of dahlias (ok, no one was speaking of dahlias but you know, it's about time we were) above is my little army of newbies. Believe it or not, most of those will be waist to shoulder height by July.
"Why so many dahlias Jack?" I hear you possibly asking. Well, this is the result of panic buying after a mere three tubers rotted over winter. Losing a small number of dahlias sent me into overdrive – like a man possessed by a dahlia obsessive… oh, no that's just me. Not possessed at all.
Unfortunately for me, my own dahlia cuttings have been much more successful than planned. Which means I now have something like 60 dahlias – a seriously stupid number given how little space we have. The dahlia patch down the allotment shall be doubling in size…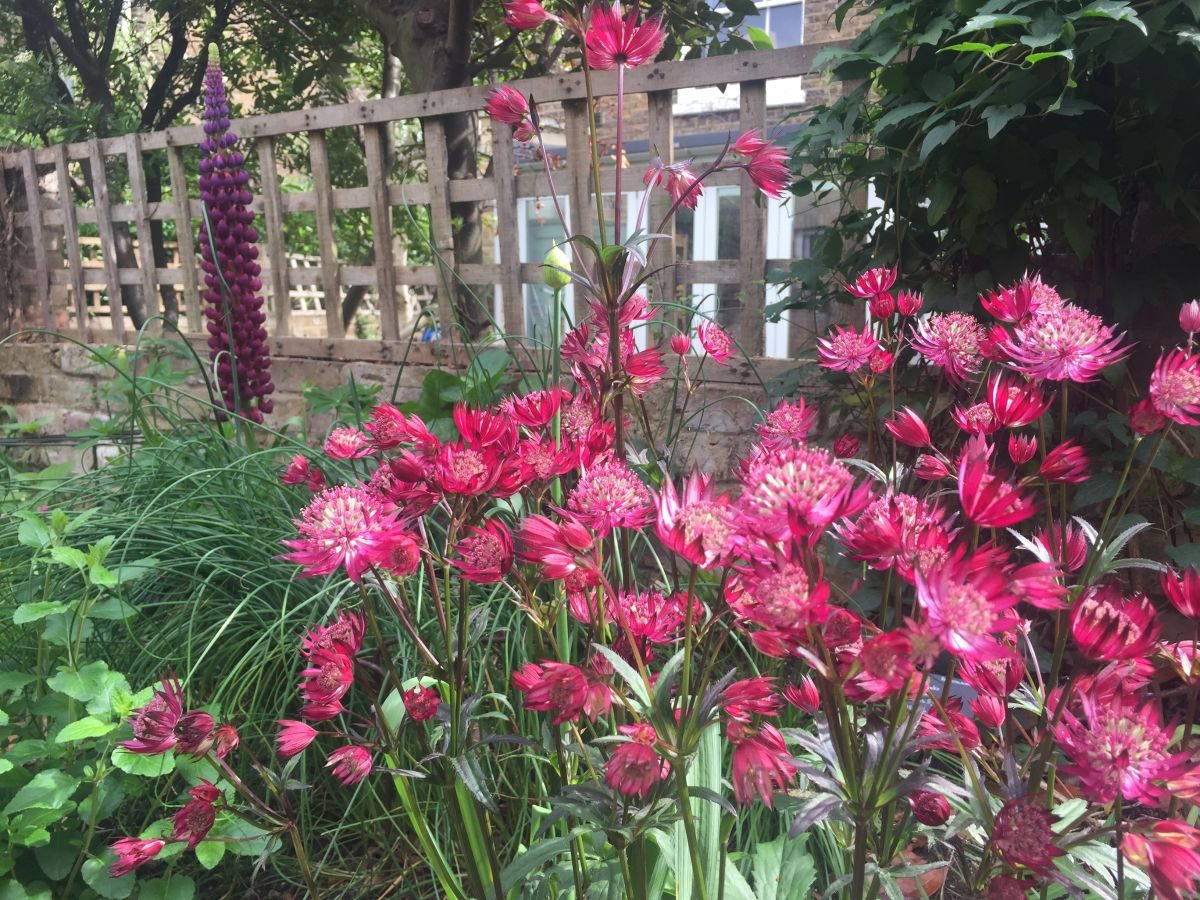 The Astrantia I bought a couple of years ago at the RHS Wisley autumn plant fair looks absolutely amazing this year. The flowers are in abundance and on really tall stems.
Oddly, it is flowering about a month earlier than usual, and the same can be said for some of our lupins and alliums. I'm putting this down to the odd weather in the last two months with the fluctuations in temperature and lack of rain bringing some things on early.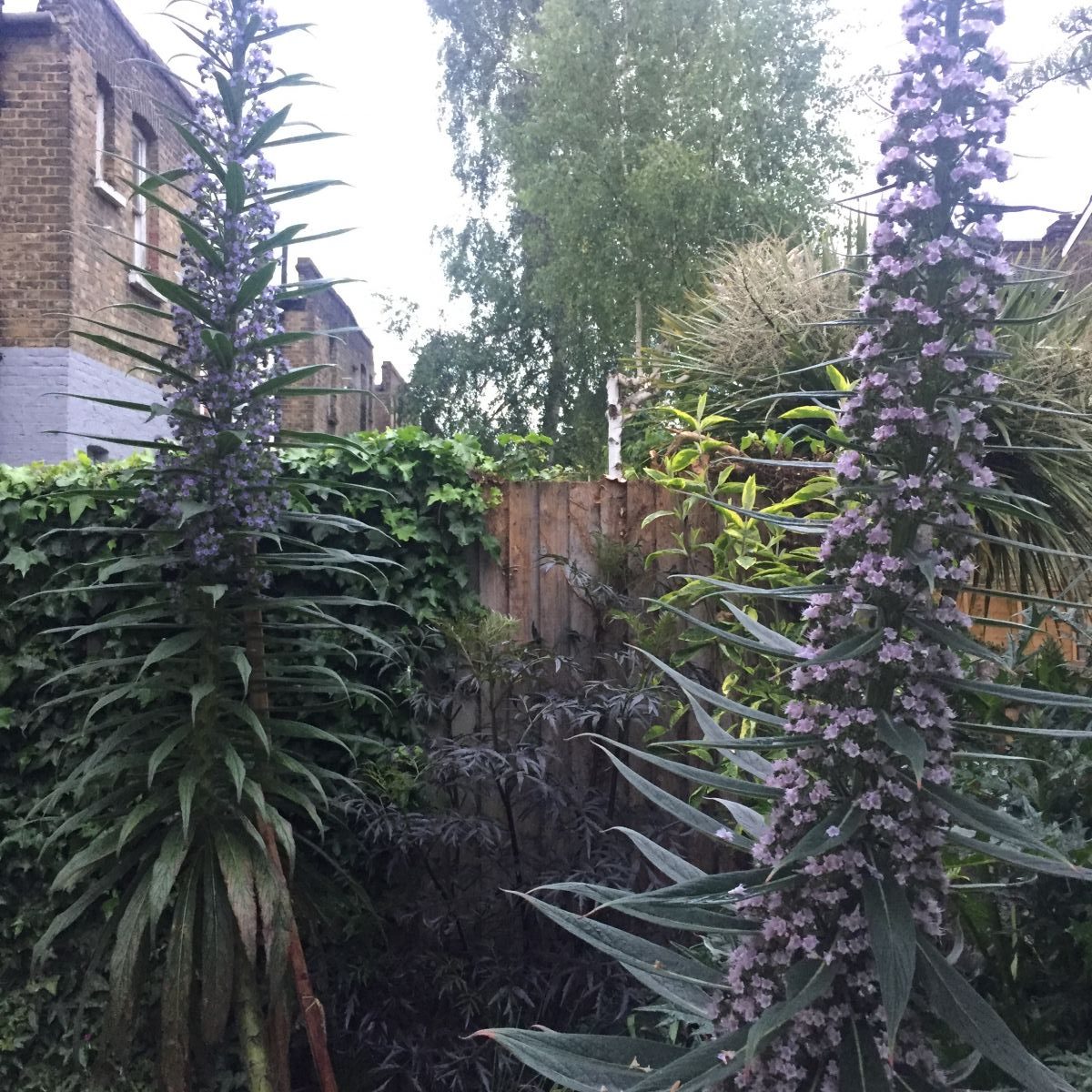 Excitingly, our echiums sown in spring 2016 made it through winter and the late frost and are now flowering with abandon. People always speak of the swarms of bees and the rumours were true! In the last week I've seen many different species of bee buzzing and bumbling around them.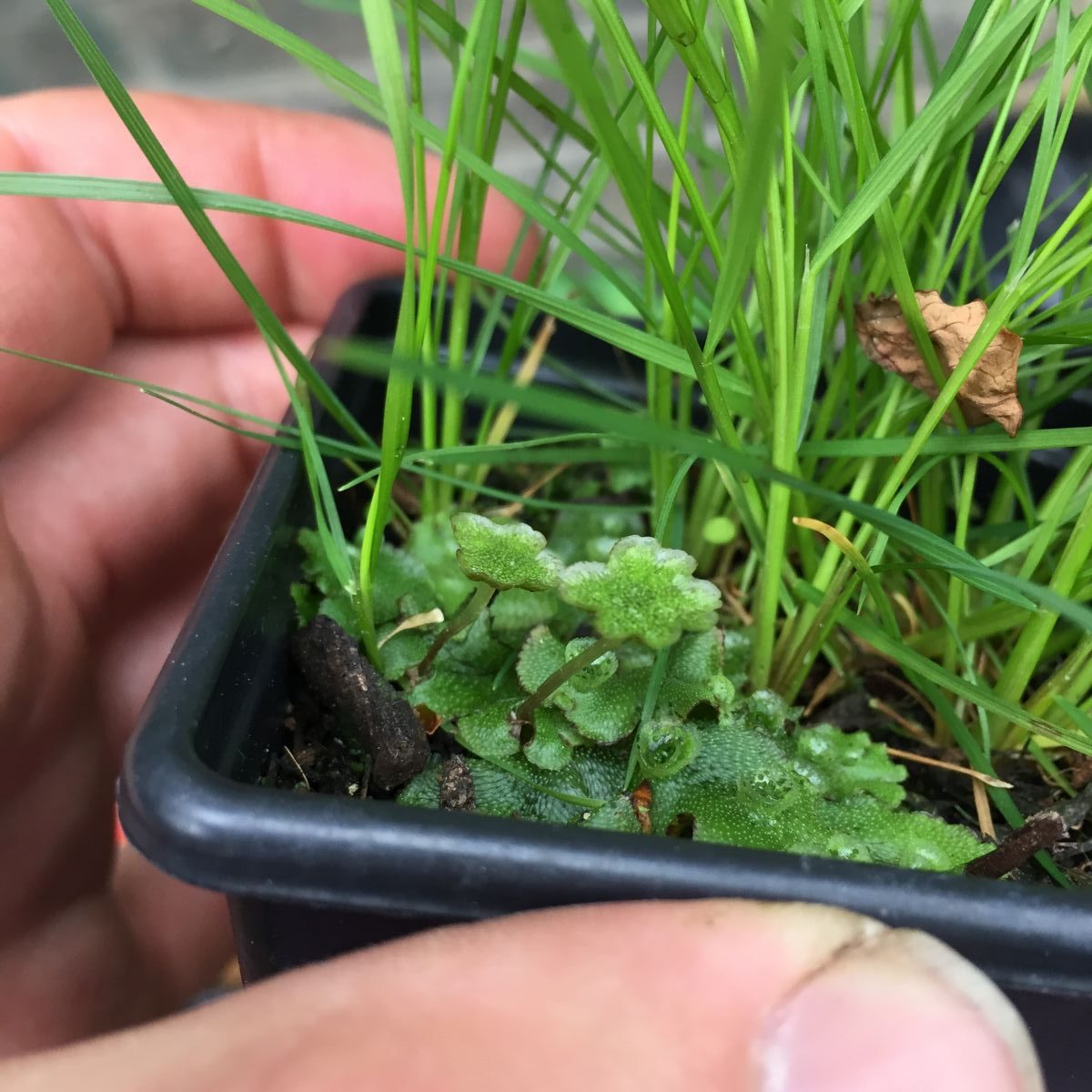 I'm always thrilled by the random seed or sporelings that crop up in our garden. Gardens are definitely better when a large part is left completely unplanned except by nature itself. Look at this crazy lichen sown in one of my pots of Deschampsia seedlings. More alien than anything in the new Aliens film.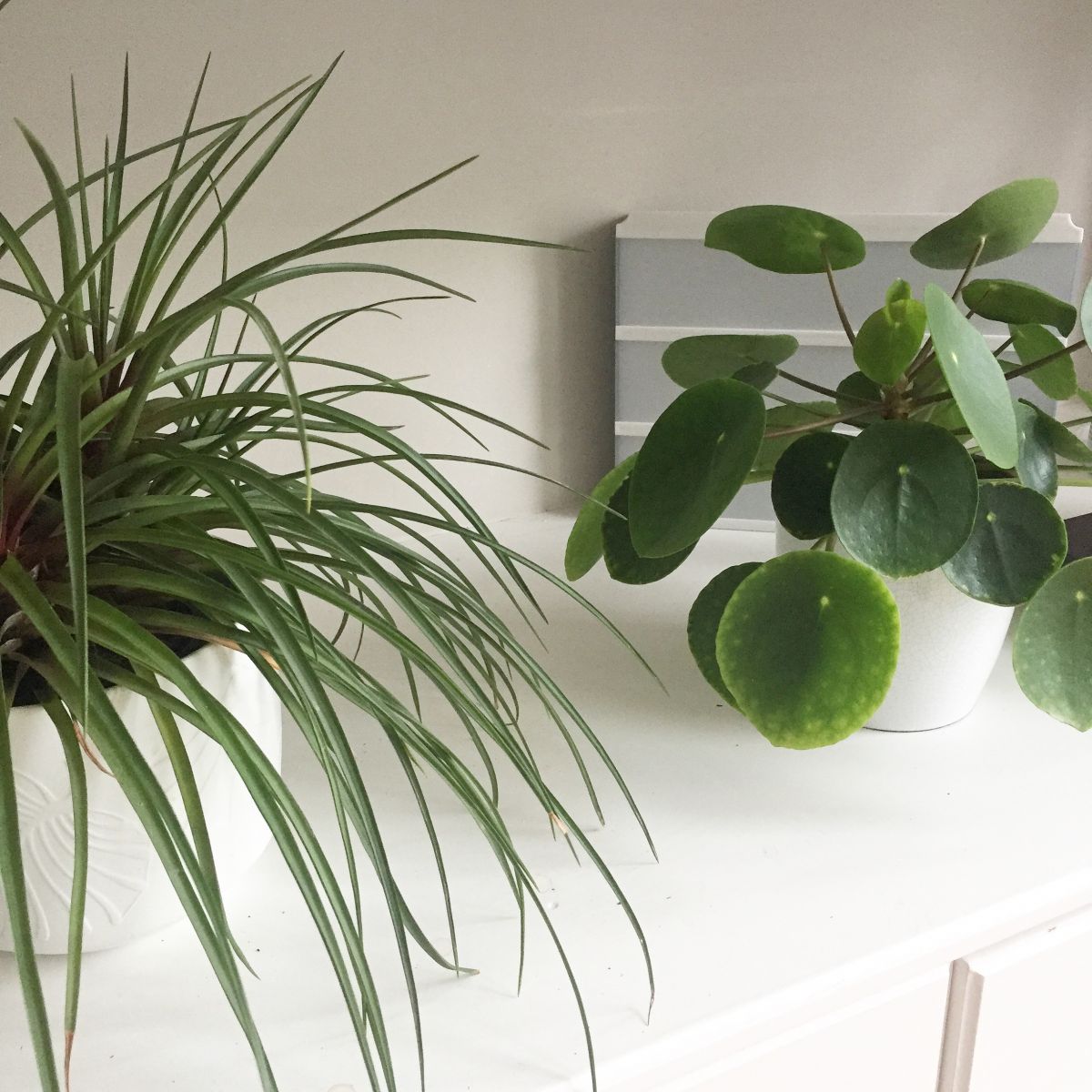 Indoors – which I'll talk about because it's currently raining – the houseplants are putting on some good new season growth. The tiddly Pilea I was given last year is now sprouting its own little tiddlers while looking pretty happy about life.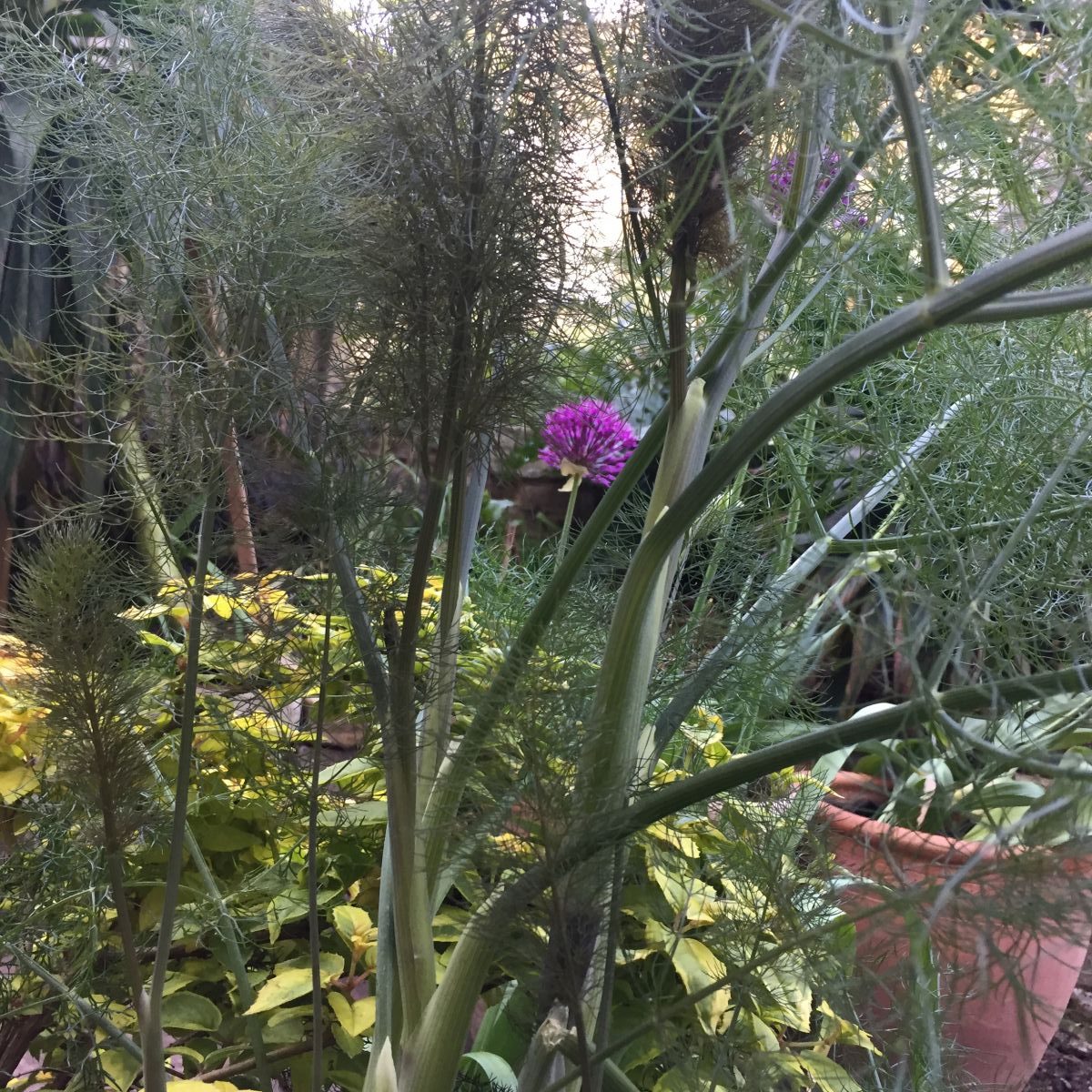 Bronze fennel, sown last spring, is growing strongly this year – as are some new seedlings that were clearly biding their time over the last 12 months. I'm excited about this because if there's one thing our garden needs it's more fuzz. If the fuzz isn't coming from the fennel, it should, finally, be coming from my ornamental grasses sown two years ago now. They are all very strong and even the previously floppy Briza media flowerheads look to be standing strong on their stalks this year.
With all of that going on, my main thought is turning to our open day at the end of July and how on earth I can attempt to get most plants to flower or still be in flower. That's two whole months from now. Any thoughts? Who else is trying the Chelsea-chop?
Our Salvias are just coming into flower now, so it will feel like sacrilege but needs must.
I have a few planty surprise new additions to the garden this year. They shall remain secret until our open day 🙂 so please come along to find out what they are.
And finally, because I can't get enough of it, here's that Astrantia again…