It's hard to take in the brain blitz that is the Chelsea Flower Show in one day – particularly when you keep bumping into Joanna Lumley and Mary Berry – so I'll reserve full thoughts for later blog posts. Please check back in the week for design and plant picks. For now, I thought I'd quickly share some highlights from the press day today.
1) Public privacy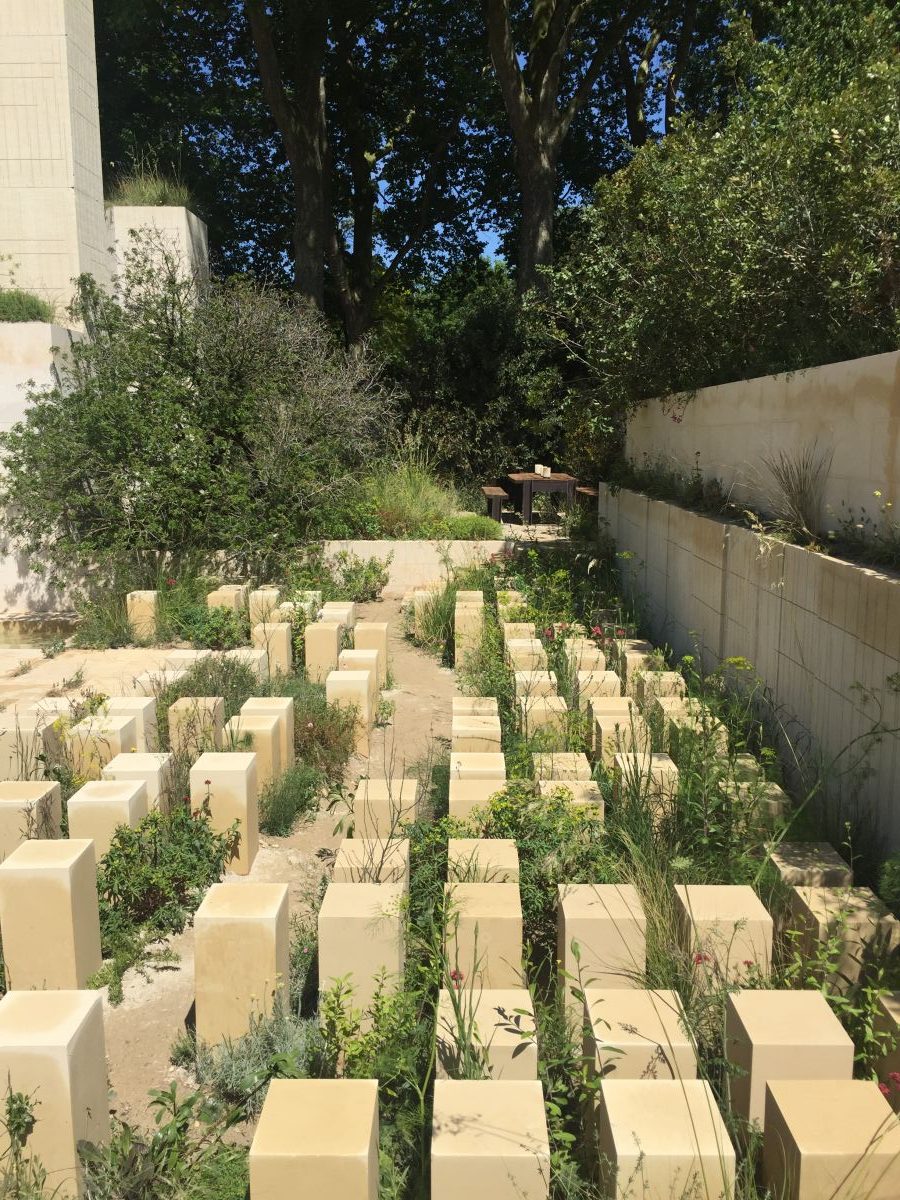 You know what I want? To be sitting at that table with James Basson and some friends having dinner and some really nice wine on a remote Mediterranean hilltop. His garden looks visually captivating but for all its showmanship is an incredibly personal and private feeling garden.
2) Perfect swirls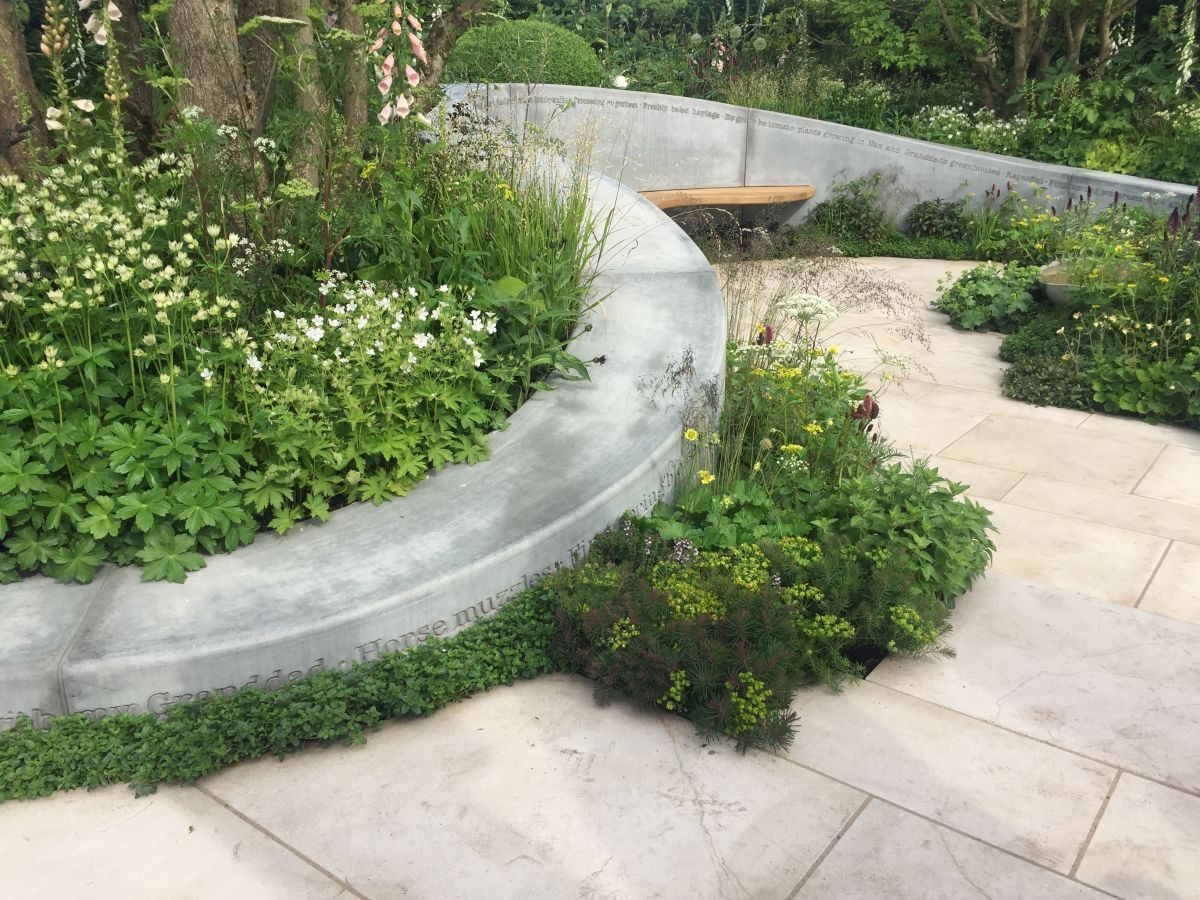 The curve of this chunky retaining wall and seat just works in the Jo Whiley scent garden by Tamara Bridge and Kate Savill.
3) Industrial decay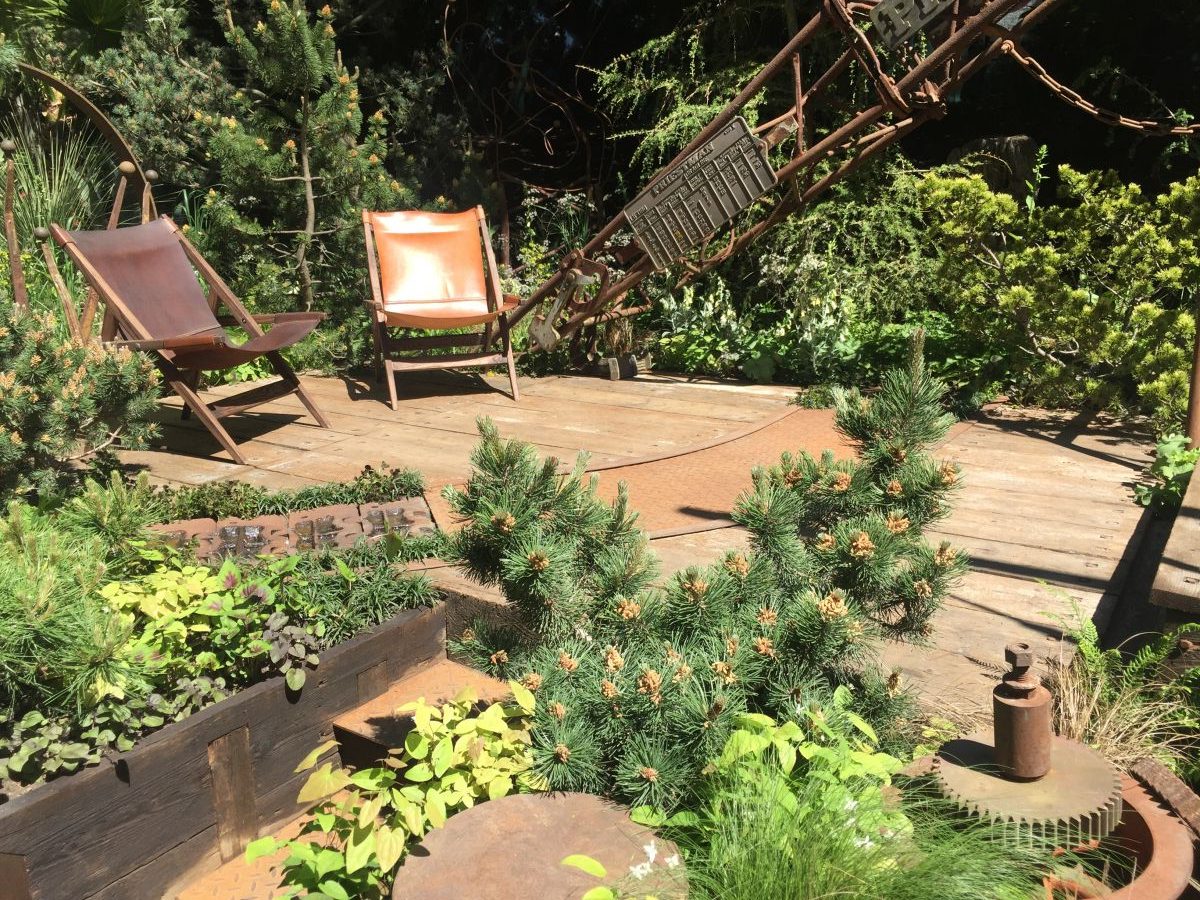 Walker's Wharf Garden supported by Doncaster Deaf Trust, designed by Graham Bodle really struck me as something calming and of depth. It felt very established and reminded my of the Sculptor's Picnic garden in 2015.
4) Let's hear it for the hard landscapers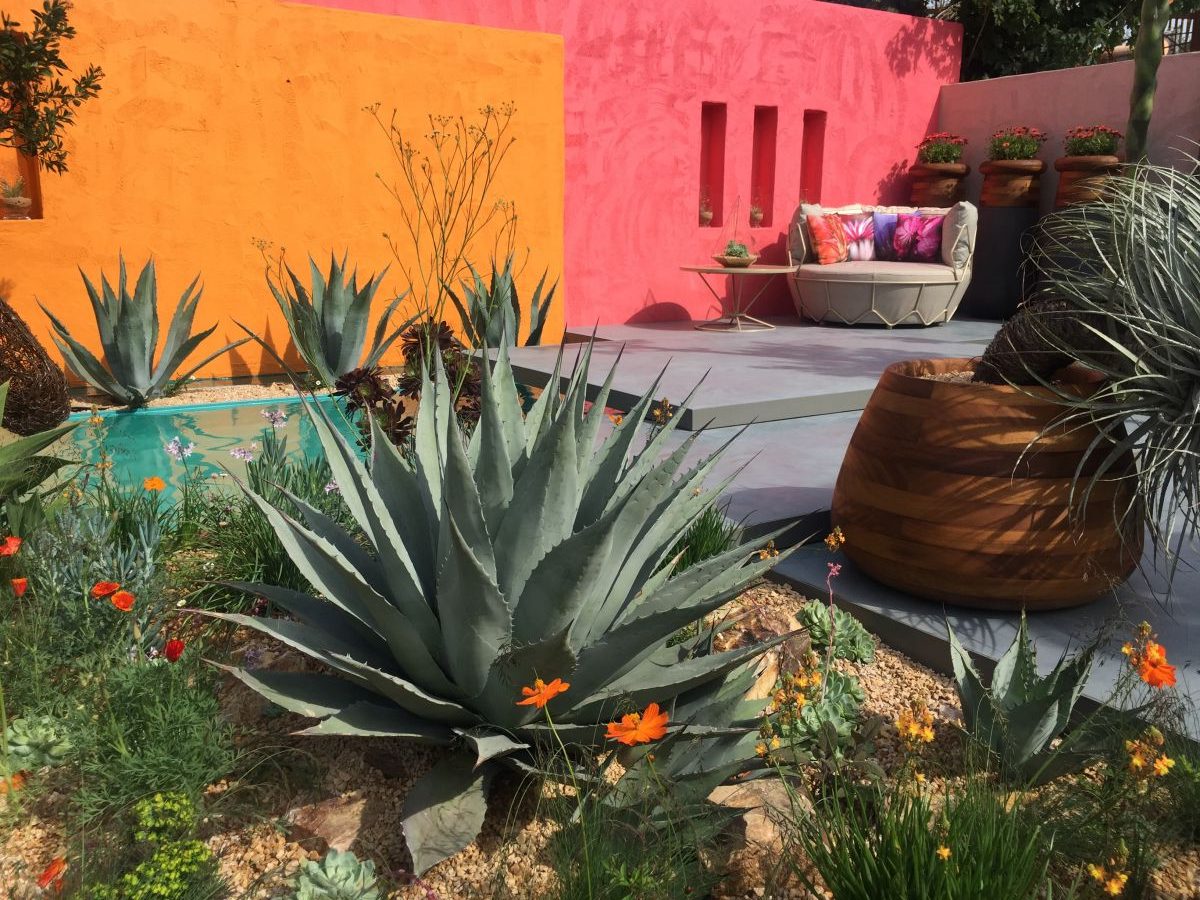 I'm a sucker for painted walls in gardens and Inland Homes' Beneath a Mexican Sky garden by Manoj Malde has perfect modern rendered walls. It was built by Living Landscapes and really hit home to me how hard landscaping talent really comes into its own at shows like Chelsea. We should celebrate that more.
5) Humanity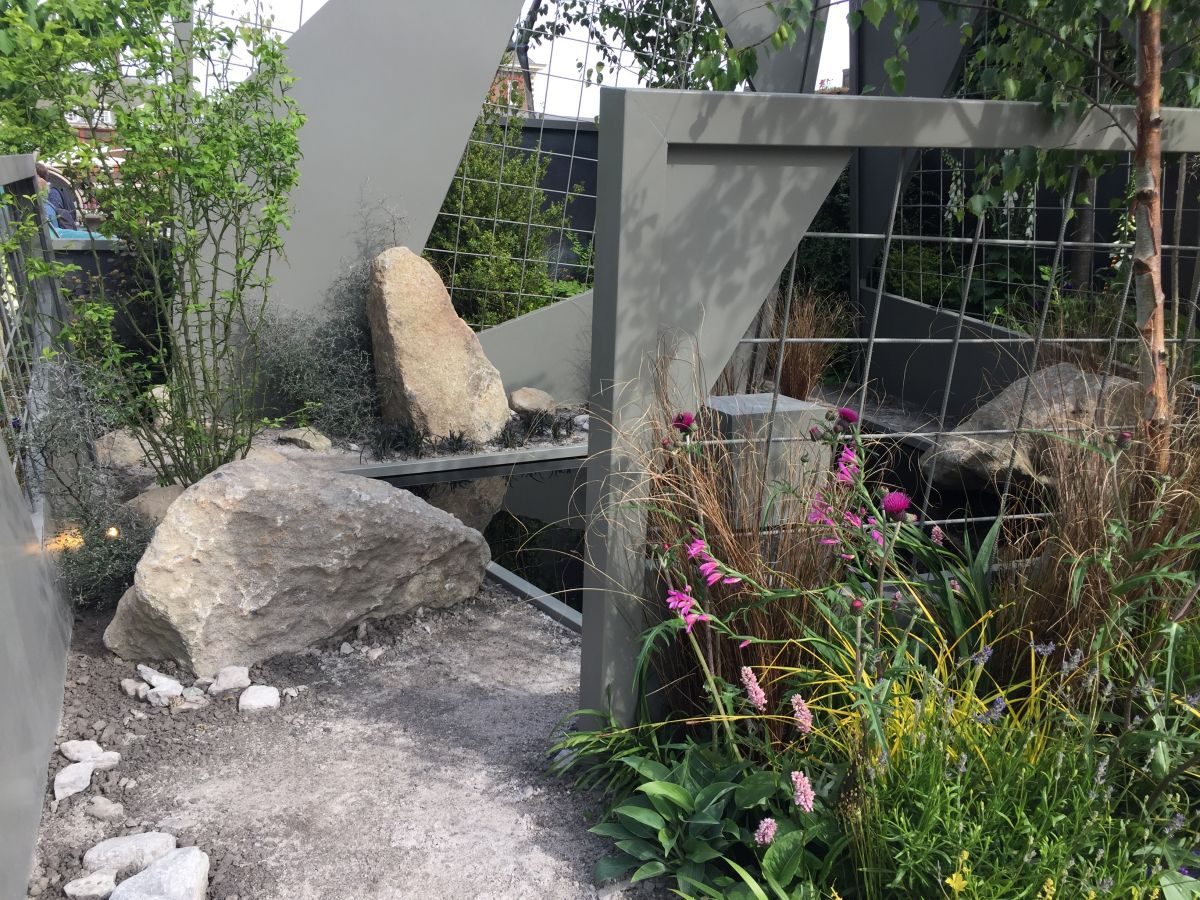 Early in the day I was drawn to Ian Price's Mind Trap garden. It's an art piece representing individual's struggle with depression. Ian spent some time talking me through the garden and I lapped up every detail. It's not somewhere you'd invite your friends to for a BBQ, but it's a clever garden with a message.
6) Geometric angular lines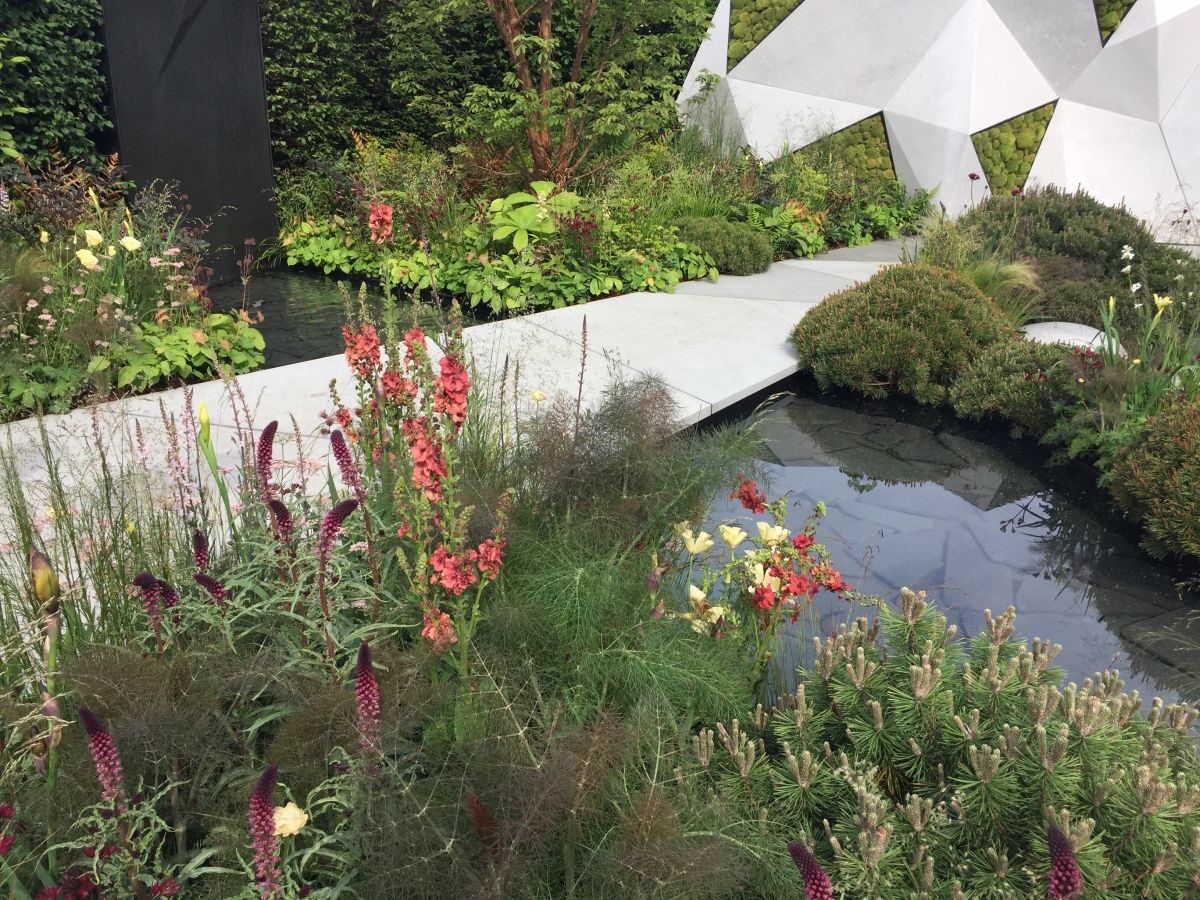 The Jeremy Vine textured garden by Matthew Keightley grabbed me immediately because its style is one I love (reminiscent of last year's best in show by Andy Sturgeon). I love all of the planting too.
7) Some legends
Mary Berry with Anneka Rice created something of a media scrum at the Sarah Raven garden. I was excited to see them, but even more so to see Sarah Raven in person!
8) Chelsea randomness!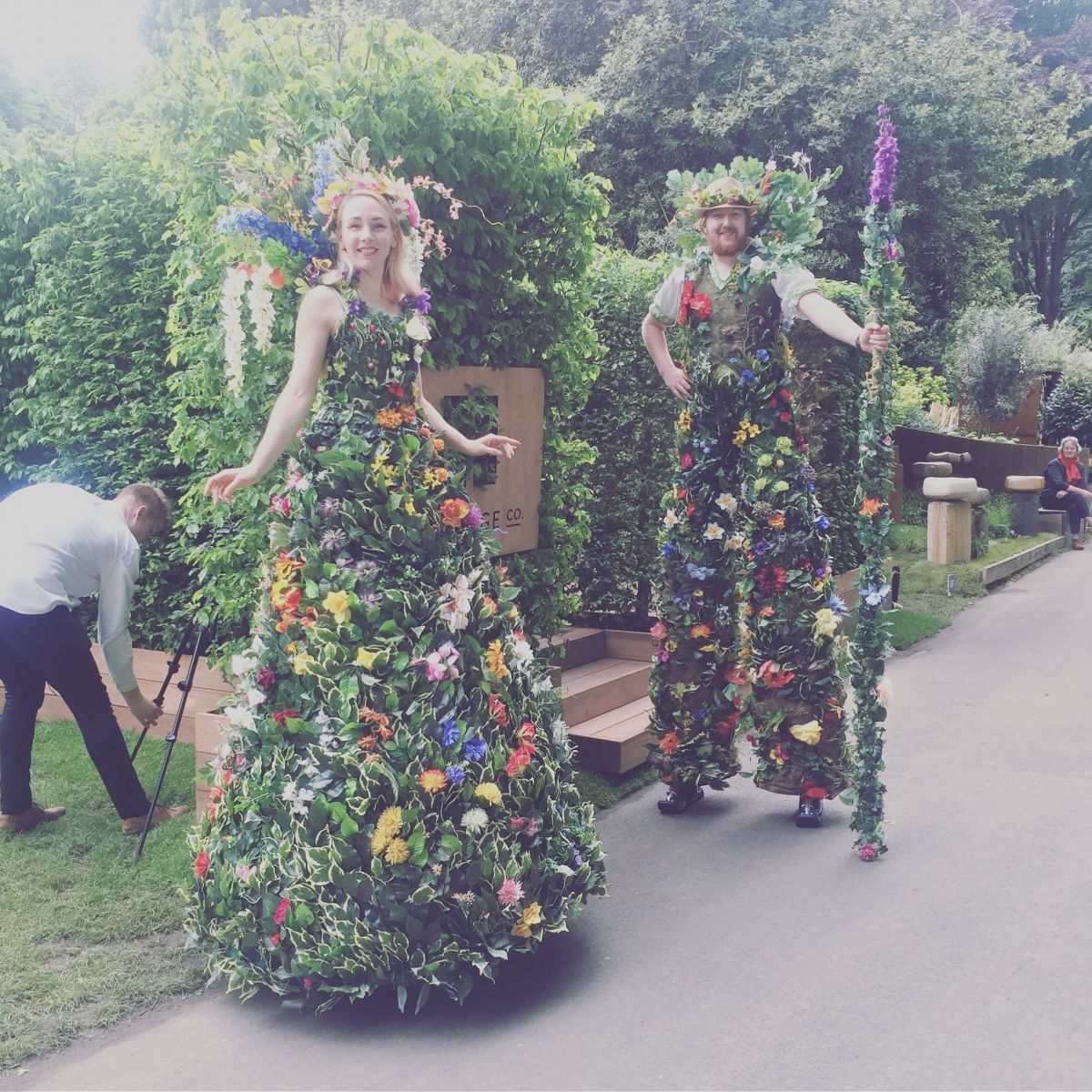 Of course, it wouldn't be Chelsea if there wasn't lots of randomness – I saw lots of random things but my fave has to be these stilt walking fashionistas.
Chris and I are heading back to Chelsea tomorrow for the RHS members day, so we'll have a closer look at everything. Please come back to my blog for more updates on design from the show gardens and a much more detailed look at some of the fantastic plants on show outside and in the grand marquee.