I attended the Garden Press Event for the first time this year and it was a wonderful meet-up for the gardening bloggers, journalists, Twitterati and amazing gardening companies displaying their wares. It was lovely catching up with everyone!
On the day I was on a mission to investigate gardening gadgets. I'm in need of powered gardening tools like strimmers and lawnmowers and I've spent many hours researching them all online. This was an opportunity to see, go hands-on with and chat to representatives from the likes of Greenworks, Gardena, Flymo, Styl, Bosch, Hyundai, Makita, Webb, Black & Decker and others.
Robot Lawn Mowers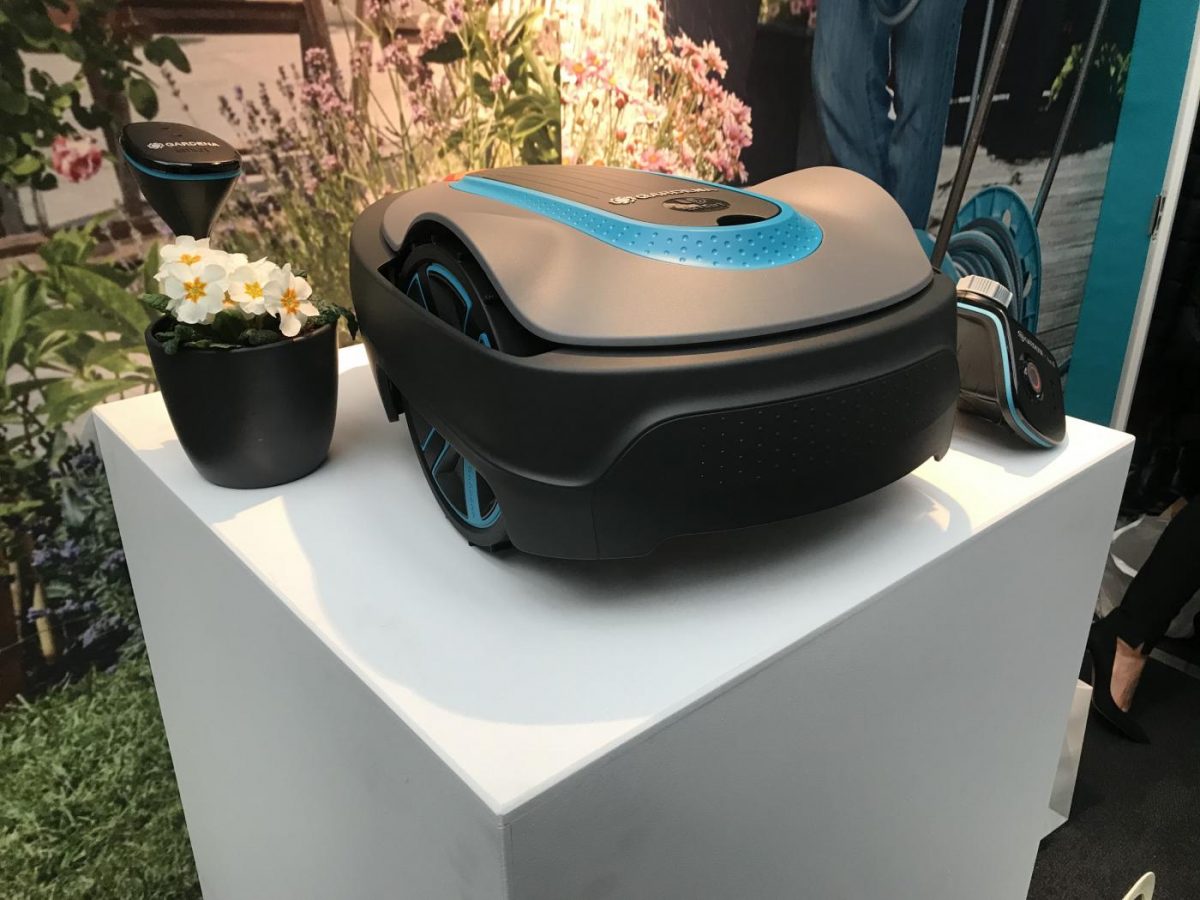 Of course, the most exciting things at the Garden Press Event as is generally the case across all trade shows at the moment were advances in robotics and automation. The Gardena robo-mower for small urban gardens was of interest to me. It wasn't the only one on display, larger robot mowers were there which can cover large amounts of ground. Most companies state the robot lawn mowers cut so regularly the cuttings act as a mulch and don't need to be collected – I'm less sure but anyone with experience please do get in touch in comments below.
Like robot hoovers (which my friends love), you still have to clean them yourself so they're not totally automated but the concept is interesting. Who wouldn't want to remove some of the more mundane gardening tasks and have a robot whizzing around. They're still not that intelligent either but if you take what's available now and imagine what these will be like in a decade's time, things get interesting.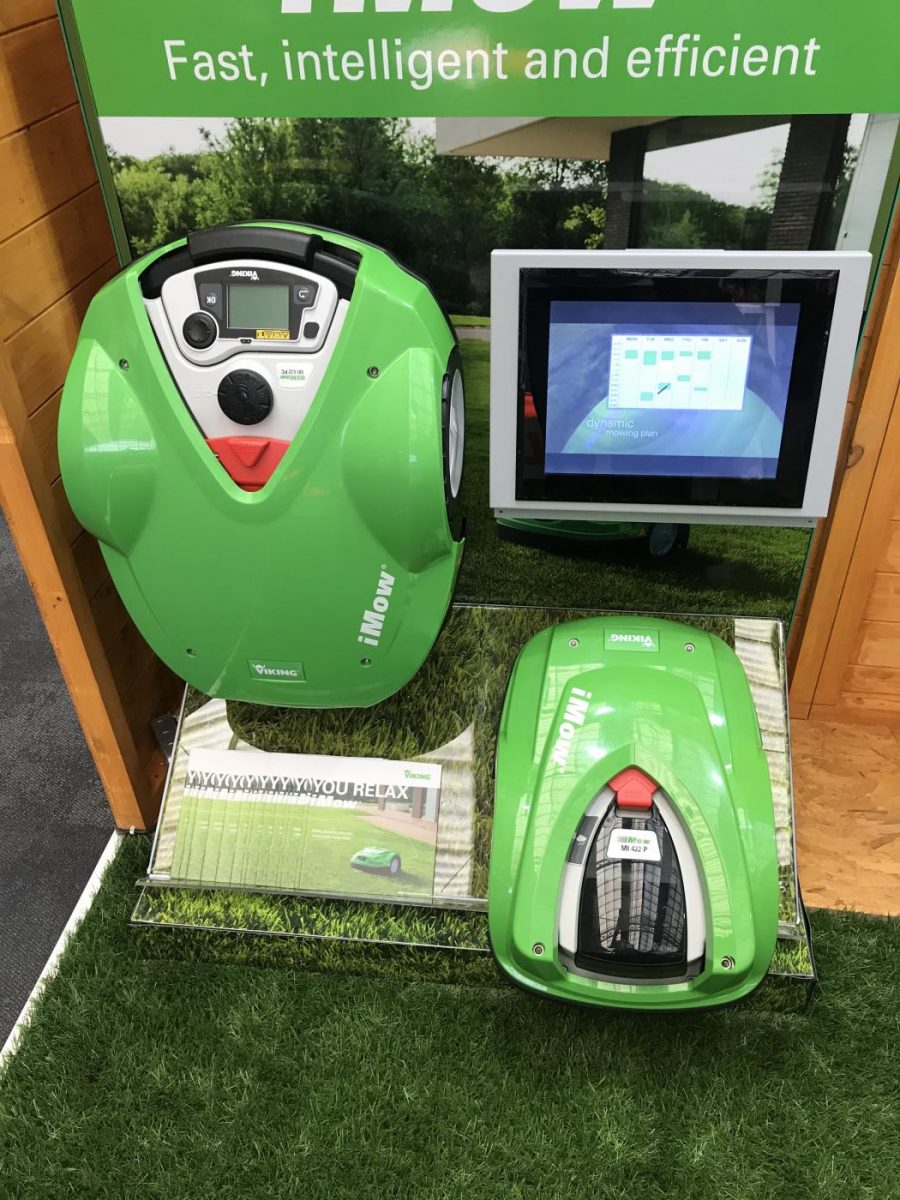 Battery powered tools
Of most interest to me at the moment is the slow trend toward battery operated power tools. As the world finally moves to renewable energies, the future of electricity and battery operated everything rather than petrol or gas power is the future.
However, the problem for everyone – from strimmers to Teslas – is that battery technology is universally rubbish. We've all experienced a dead smartphone after all. On my allotment I currently use a rather pants but adequate low-cost 18V Lithiom-Ion battery powered Trueshopping strimmer. The battery only ever lasts for 15 – 20 minutes max, which isn't enough to cover even half of my allotment properly, made worse by this strimmer being quite weak, unable to deal with anything but soft grass.
The answer of course is to buy better batteries and spares, but this is where you get stung. Batteries are seriously expensive and good batteries cost a bomb. Well, I wanted to know more about batteries in the world of gardening so I asked.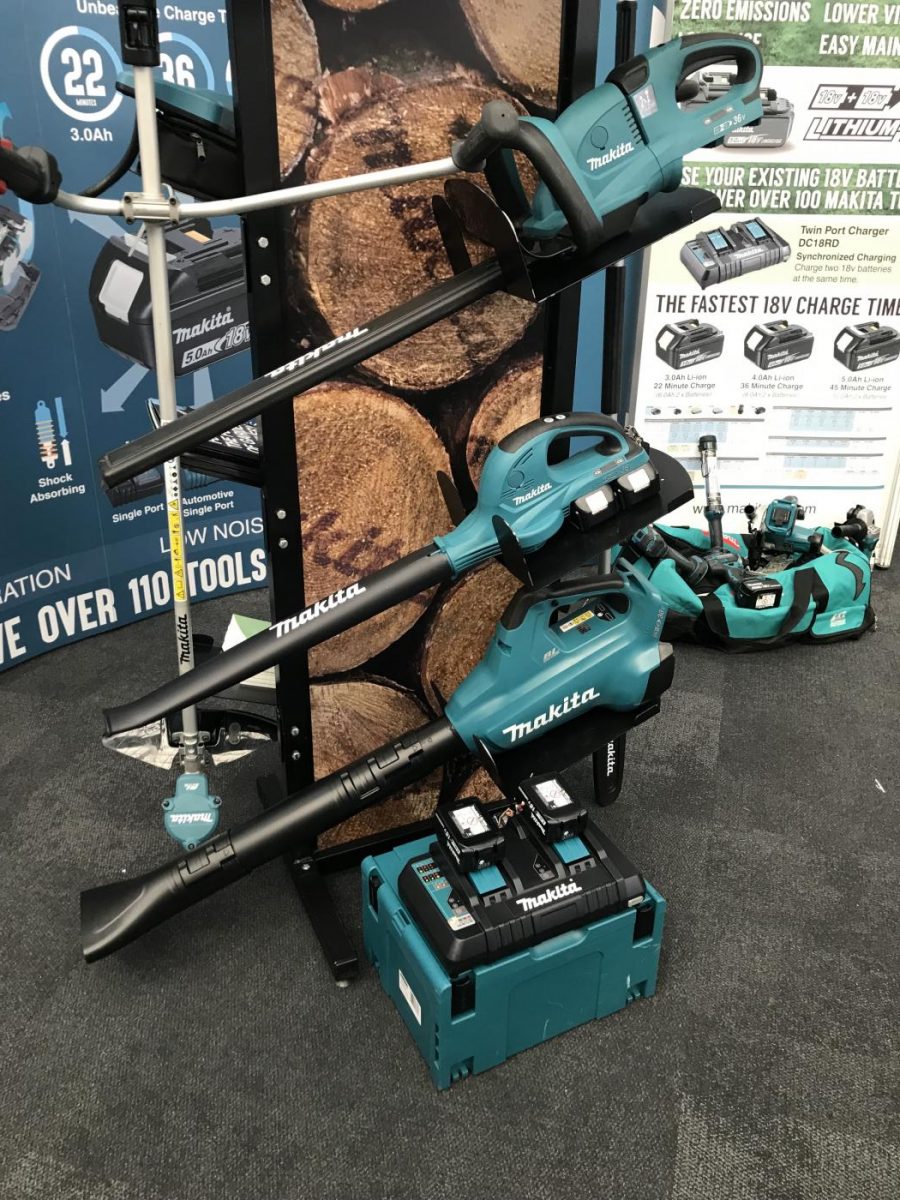 I popped around each of the trade stands for a chat with the pros. I found Greenworks pretty interesting  and very knowledgeable – especially with battery powered lawn mowers – and the chap at Makita gave me lots of technical info. Stihl and Gardena too told me a lot.
To summarise, if you're buying anything that's battery operated you need to look for something with a high volt power. There are other factors but that's the main one. My 18V strimmer isn't really good enough for serious gardeners, you need to be looking closer to 36V. It will cost you more in the outset but as everyone was keen to point out, the running cost is much less than a petrol powered tool.
A really positive trend across most companies was that they're all opting for interchangeable batteries that can be used across all tools, be it a strimmer, a hedge cutter or a leaf blower. Most companies are producing bigger and bigger batteries, some of which will set you back hundreds of pounds. While others simply allow for more than one battery to double up power.
Some tools come with built in batteries but I'd really advise against this. I know the companies will tell you that they'll last for many years but any tech with batteries that can't be easily be changed is not a good idea at this point in time as they will inevitably wear down.  Then you have to ditch the entire tool or pay a company to open it and sort it out.
If you really are serious about gardening or are professional, you can buy industrial battery powered tools with batteries so big they come in a back pack for you. But for those you are talking about hundreds of pounds – though many of my gardener friends do vouch for them.
Interestingly, every single trade stand said unprompted that the battery powered tools aren't as powerful as petrol yet – so there you go. However, they're not far off and I don't personally think investing in a petrol powered tool at this point is the right decision.
Other gardening technology
I've been regularly looking at HotBin – a fast way of making compost – after Jane Perrone recommended it to me a year or two ago. Our garden is really small, so a compost bin would spoil the look and I'm keen on finding something to fit. HotBin is a great product, though it is quite expensive. Unfortunately, seeing it in person confirmed it is still too big for our garden.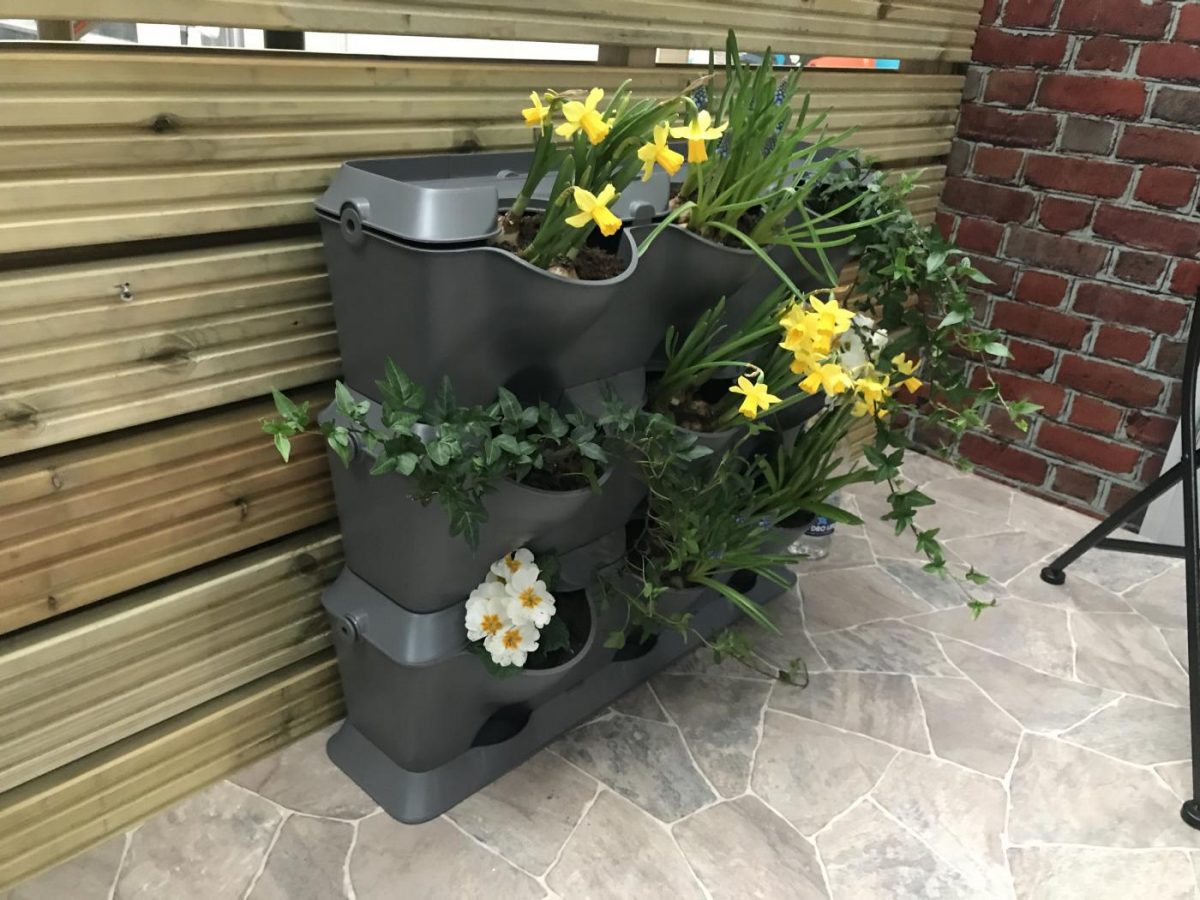 Given how popular living walls are, I was hoping for new solutions to easily install them at home. Gardena had one nifty little self watering solution that can connect to their app on your phone so you can water from anywhere in the world (at last!) It's a cool, freestanding set that builds up like lego – my only hangup was the large amount of exposed plastic visible. Really, you need to minimise this and have it in black to be hidden behind plants. Still, it's one of the best I've seen.
I also tried out a few hand tools with some exciting – if heavy – extendable loppers.
All in all, a very useful and interesting day. I'm going  to try out some new tools over the coming months and will let you all know on here when I find some good ones. In particular, I'm going to try new battery powered strimmers and lawn mowers for my allotment and use new cutting tools.