I've been feeling a lot of pressure recently for our garden to look good. In photos, in person and increasingly stressing whether it will be good enough for our NGS open days, it's weighing on my mind.
The very thing supposed to get rid of stress is suddenly the cause of stress. How did that happen?
I'm a worrier, I worry about everything. Given the chance I'll worry about worrying. I've even been worrying that I said on here that our garden would be white in spring and at the moment it's brown. Lots of brown. Our windows need repainting and the three panels of fence on the right are about to collapse.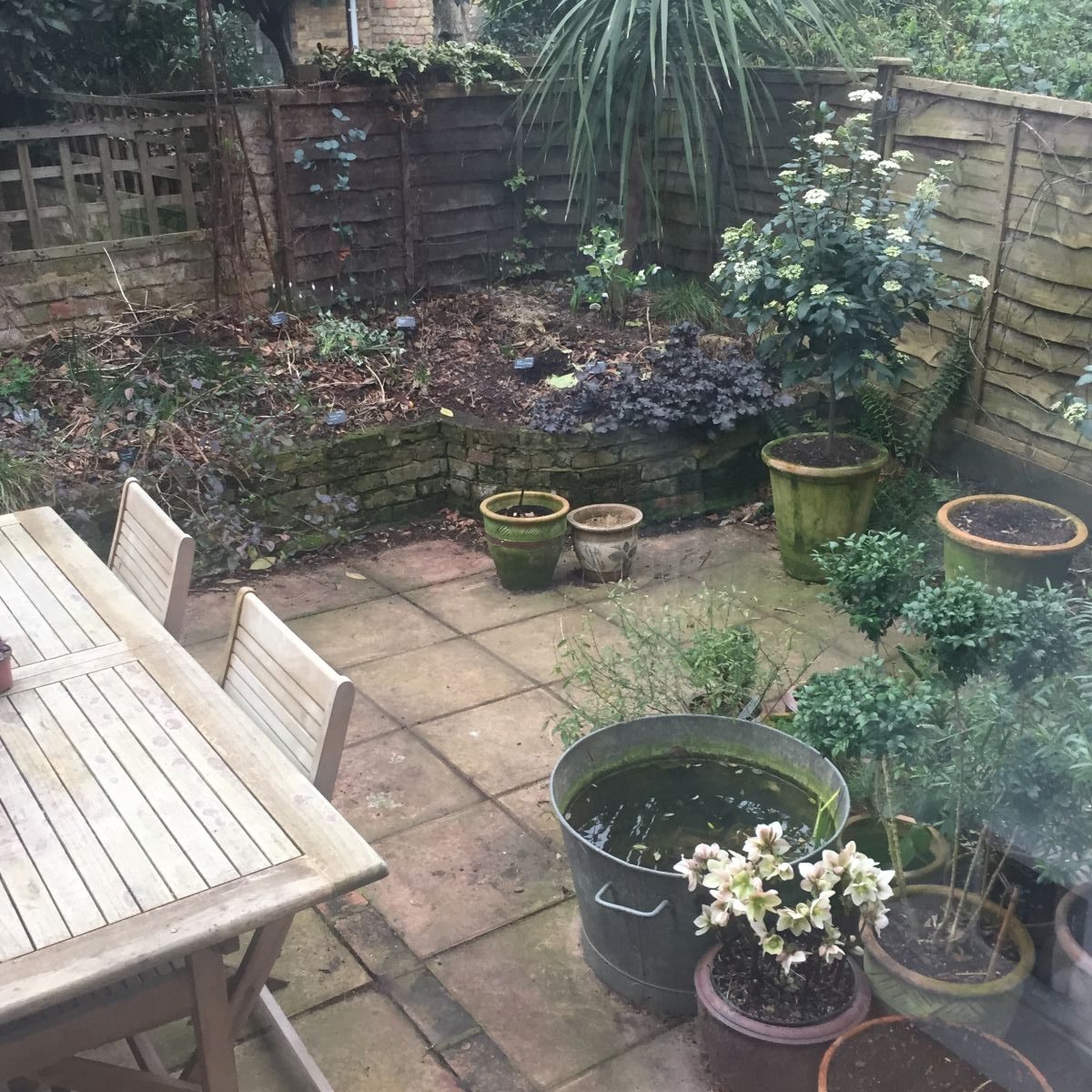 In reality, between Dec and Jan the garden dies right back to ground level, as if summer's jungle never happened. It's what I planned it to do. In photos it does look a mess. In person too. The plants are there but they're all underground.
It's taken some effort to remind myself that this is actually how it's supposed to be – it's a playground for plants, not a designed garden – and this time of year is the bit I enjoy most.
Winter is when the clock is reset and the garden begins again, familiar yet completely different to the year before. Full of surprises to come. Changing from a messy, lack-of-anything patio to a colourful jungle in a few months is most of the fun, and I want to take everybody on that.
If you look closely, more is happening now than in the height of summer. Shoots are already emerging from the ground in February's slightly warmer than usual weather. And yes, there is already some white, you just have to get up close and personal with it.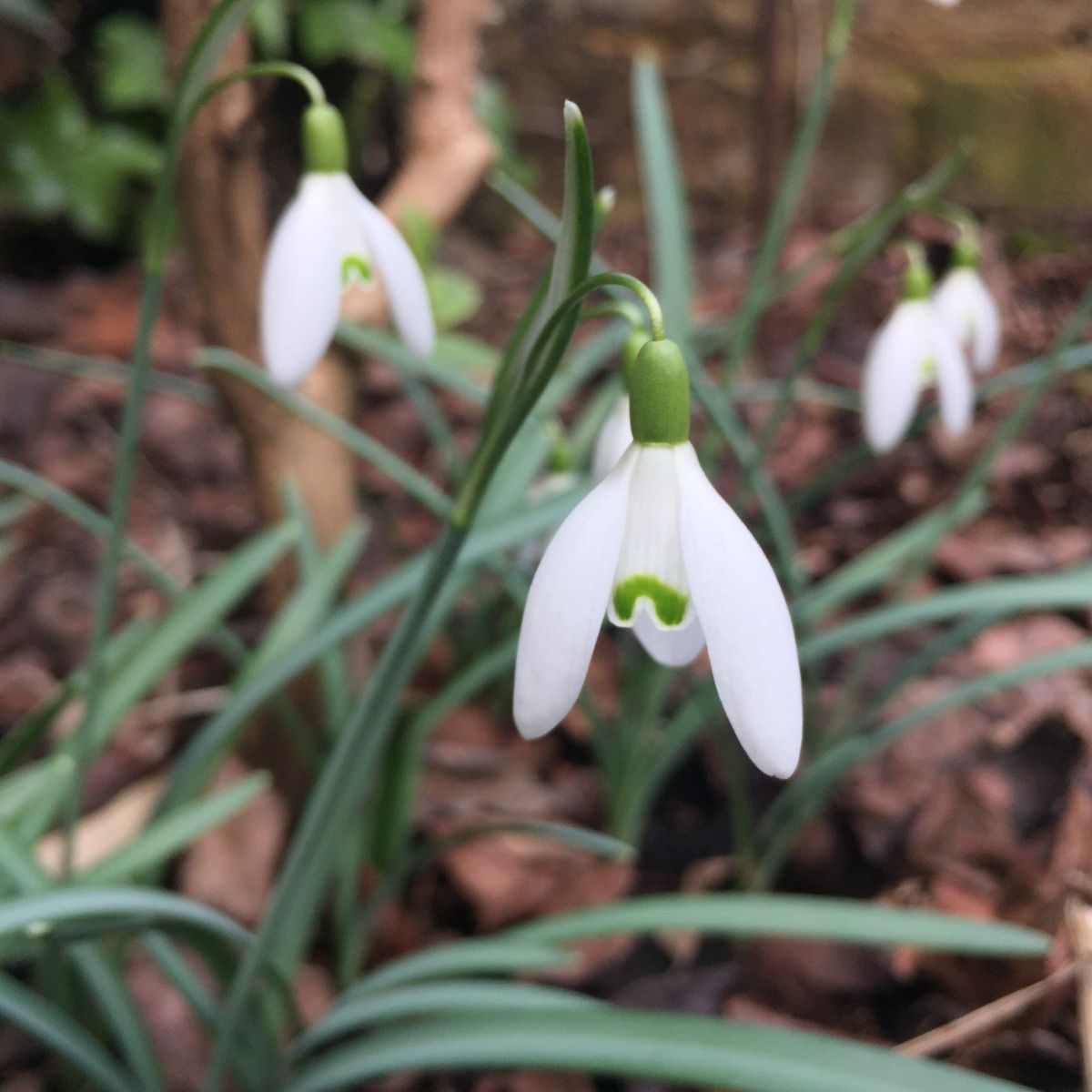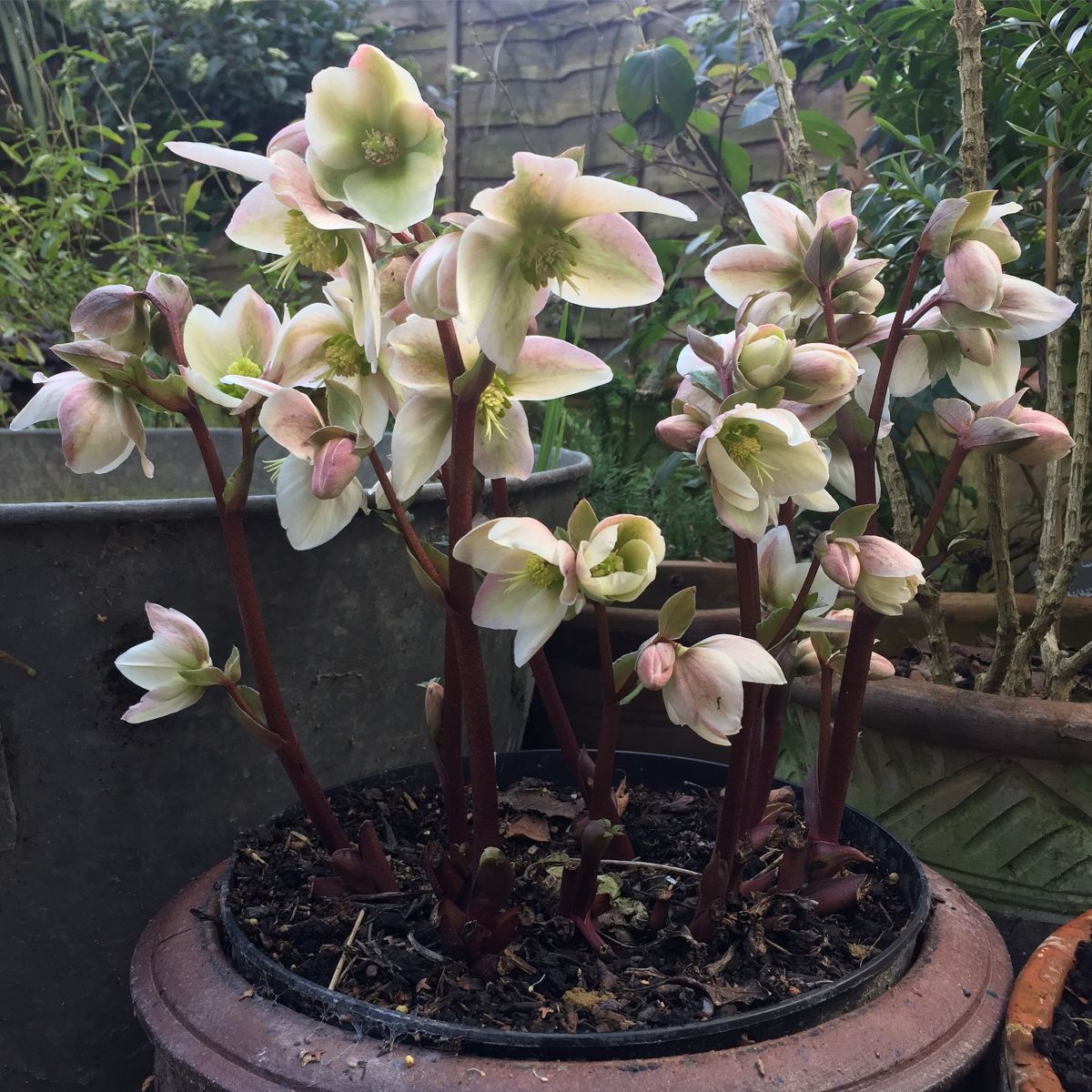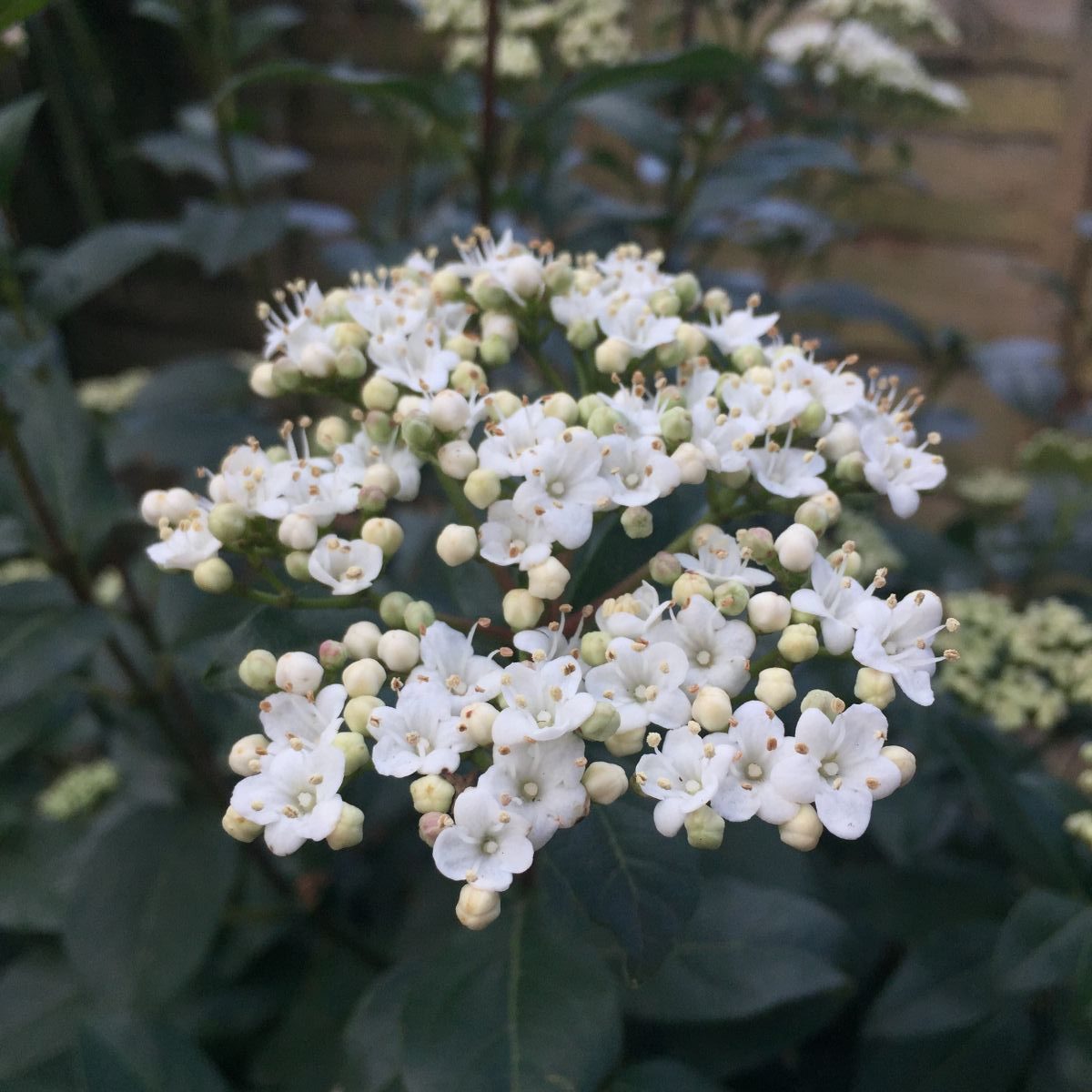 I have to remind myself that the main month for the white spring garden is April, in spring proper when the Tulips, Brunnera and Plum tree are in flower. Patience Wallington!
Importantly, what IS happening is a gentle succession of flowers from January onwards to feed the pollinating insects with the Snowdrops, Viburnum and Hellebores performing their role in this admirably.
Instead of getting into a tiz-woz, I'm going to try to relax about the garden. It's a stressy messy thing right now but I must remember, it always wants to grow, no matter what my role in the process is.