Chris and I often walk to Vauxhall from our Clapham flat to visit the new things popping up as the area regenerates, like the Newport Street Gallery and a cool little garden nursery.  Today we walked past the new American Embassy building and noticed it had a footpath cutting across its grounds.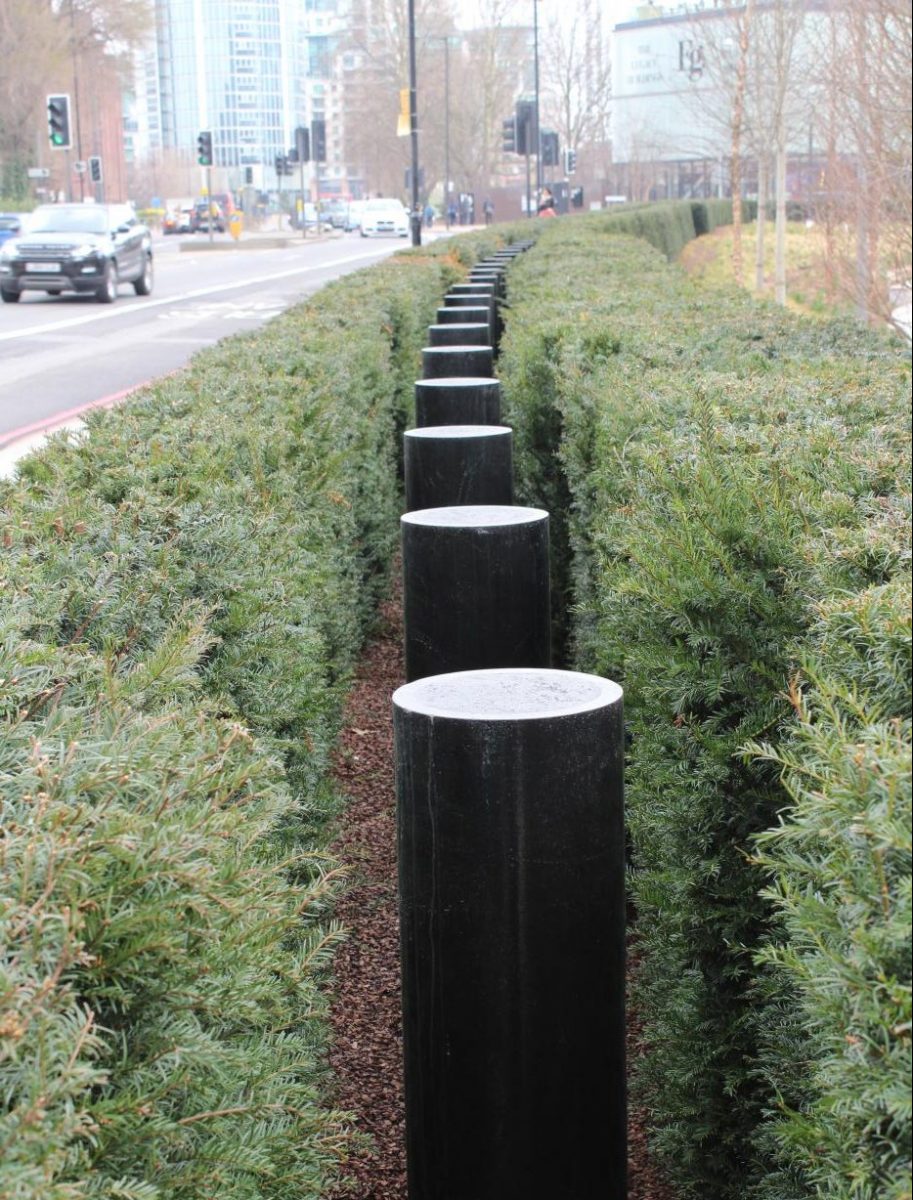 Nipping across the road, what lay beyond the Yew hedge was far more interesting than expected. Firstly, the Yew hedge is a particularly tough old beast because it has hefty traffic barriers hidden inside it.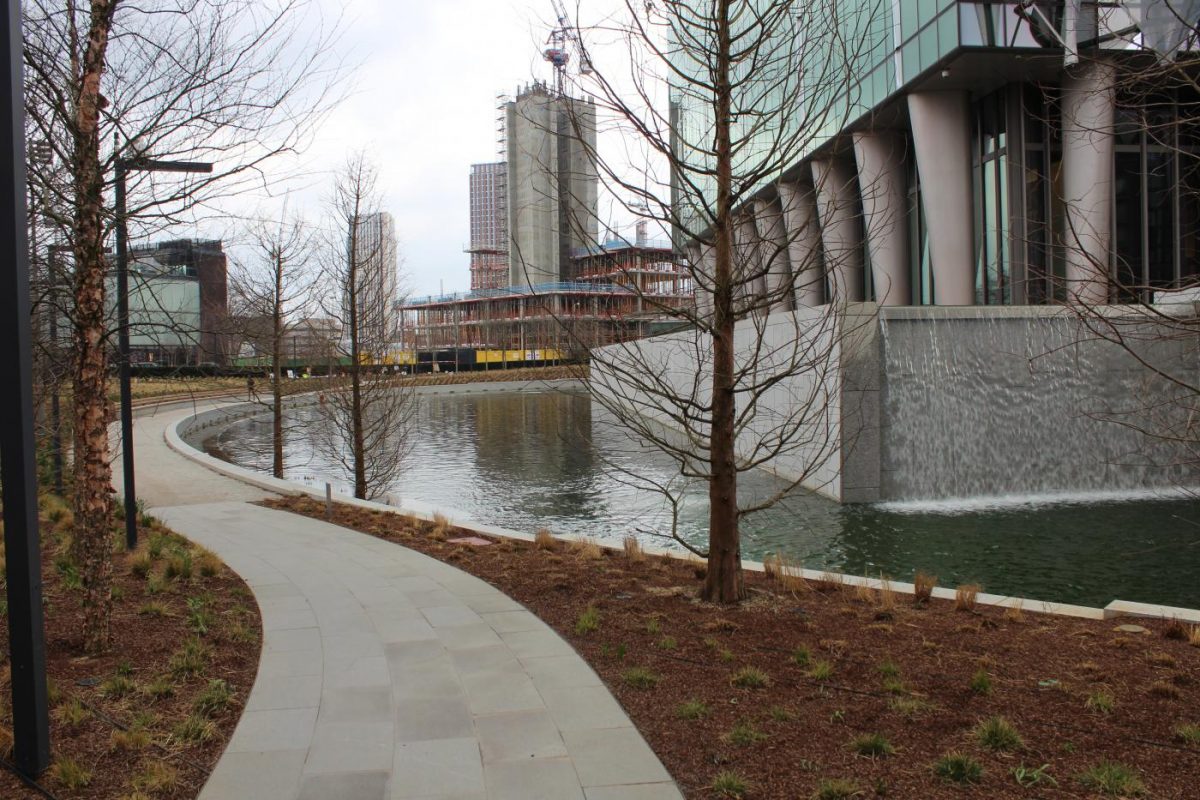 The embassy is also protected by a large moat which is a clever and beautiful water feature with waterfalls.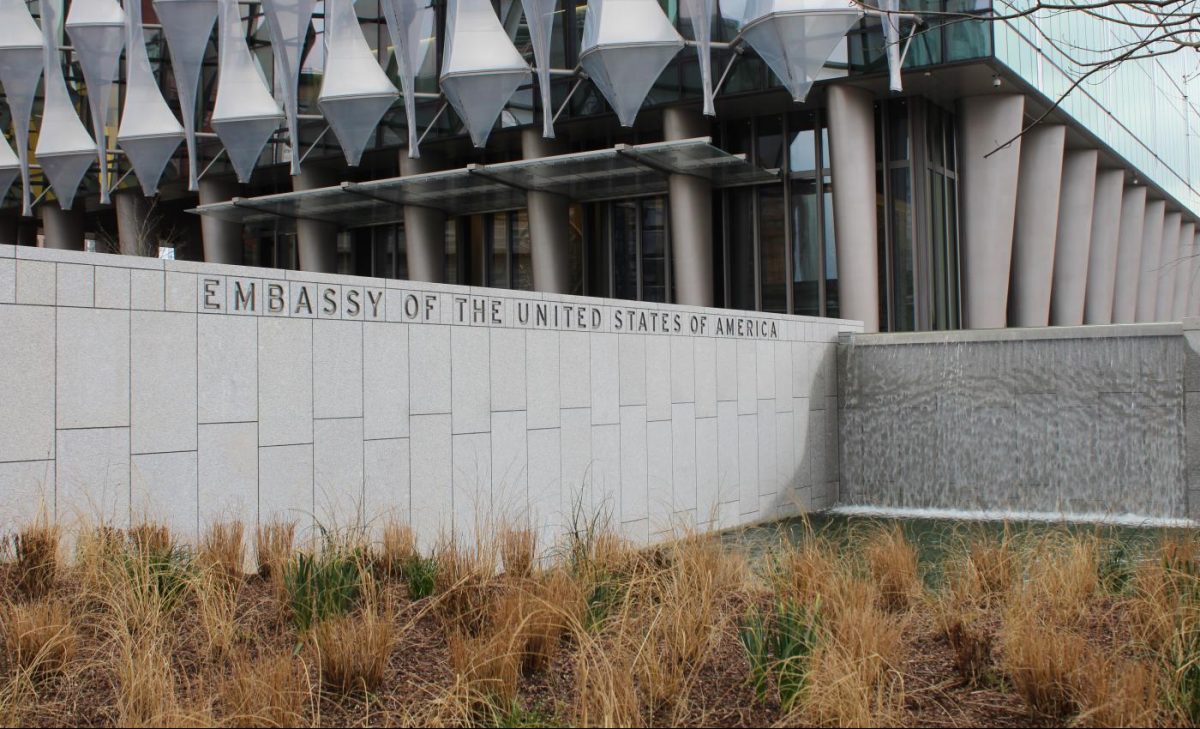 What struck me immediately was the large prairie planting running the whole way around the moat. An American grassland recreation albeit with the odd British plant included. Full of ornamental grasses and a smaller selection of other perennials – all of which were hard to identify at this point in the year as grasses were cut to stumps as were the flowers. The trees I believe to be a combination of Metasequoia glyptostroboides and a beautiful, peeling barked birch.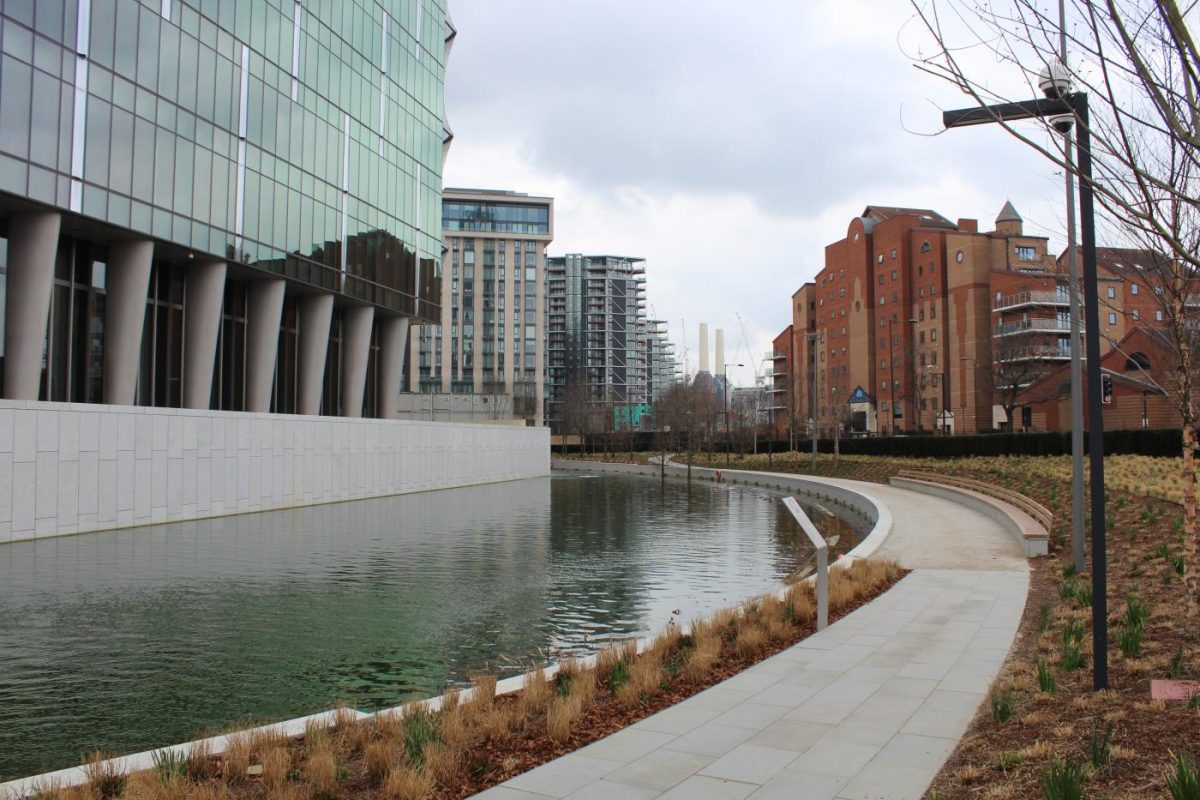 While it's the quiet time of year for plants, I'm very excited to see this garden in the months to come as they rocket back into life. I'm particularly glad to see such a large new minimalist building being given such a generous amount of public garden for people to enjoy. It's very refreshing among other London developments where gardens are barely given a single thought – despite owners generally wanting more green space these days.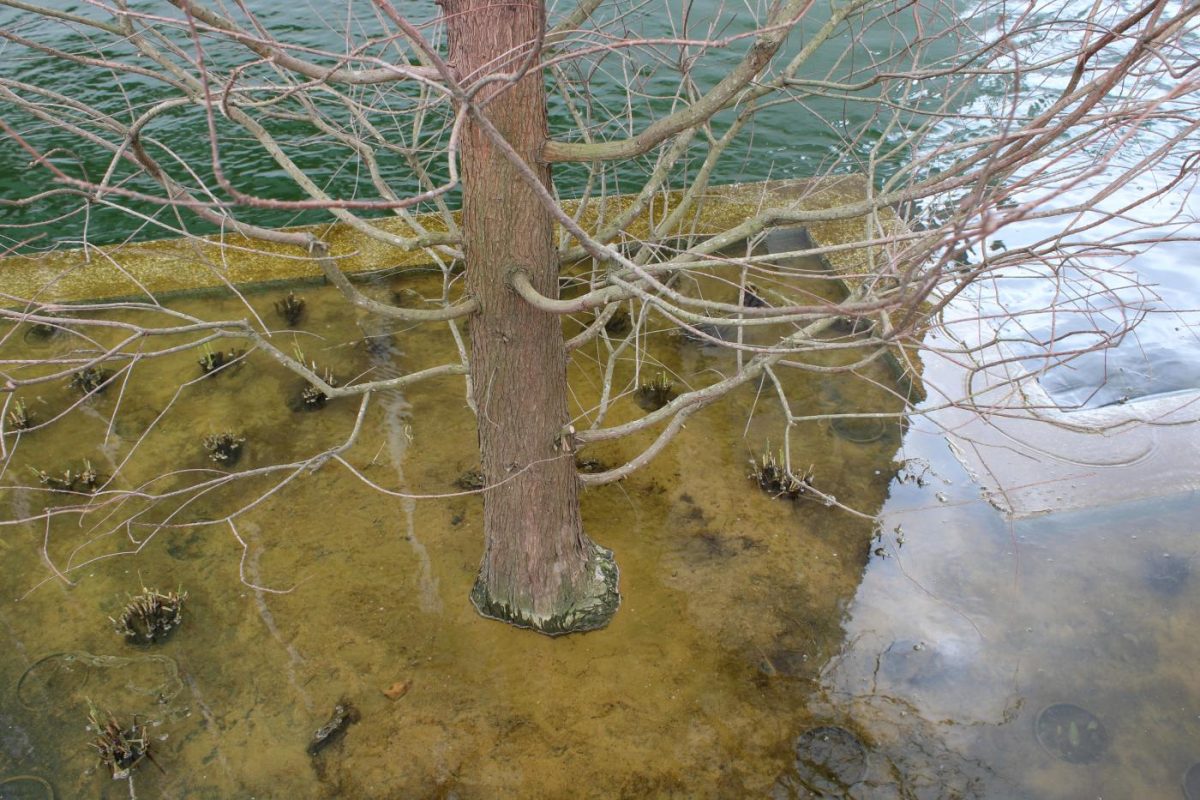 The moat allows for some large pond planting too, including one of the biggest marginals you're ever likely to see – especially in Vauxhall! These areas are all very recently planted and I plan to go back throughout the year to document how it is progressing. Apparently inside the building are indoor gardens for cacti, all native to North America.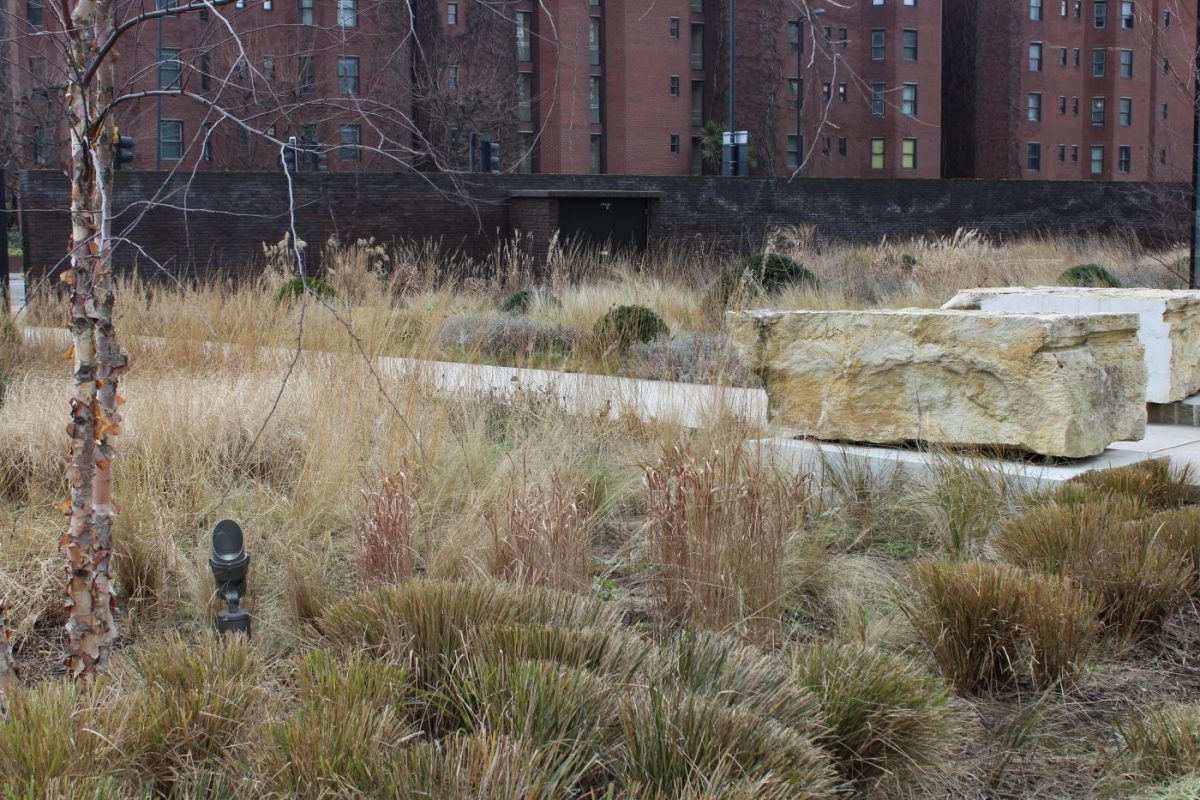 Directly next to the American Embassy is a more temporary building housing a showroom for the area – called Embassy Gardens – and its planned regeneration. It has a slightly more established designed garden, again filled with grasses and other plants like Hellebores, plus some enormous rocks.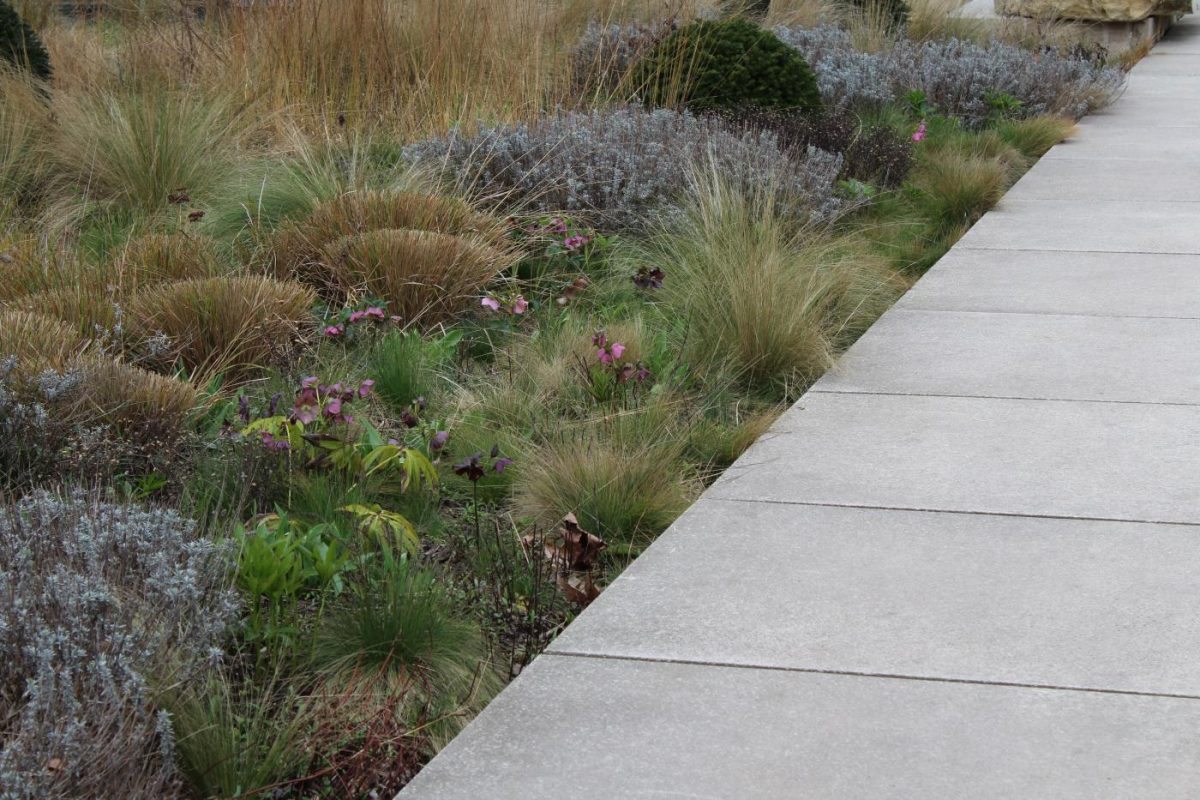 This area looked good even at this point in the year and I suspect will look very special by summer. I personally really love this style of naturalistic urban planting as it works perfectly with the buildings around it, new or old.
I'll pop back every few months to see how the plants are growing and will share some photos if it's interesting. All in all though, very exciting to see garden design given such prominence in such an important new building at the heart of London.