With the start of March came the news we were in! Big Dreams, Small Spaces was happening and we were put on a last minute warning for the first Monty visit.. ARGH PANIC!
When Monty arrived the garden was completely empty bar the odd plant here and there and we hadn't started on anything yet.
Needless to say, his first visit was extremely cool. We couldn't believe it was actually happening! Monty is a great guy, and his visit was a joy not just because he is a perfect gent, as you'd imagine, offering loads of advice, but also because he didn't think our plans were too silly.
He gave us lots of guidance and we discussed further help for when he revisited later in the summer.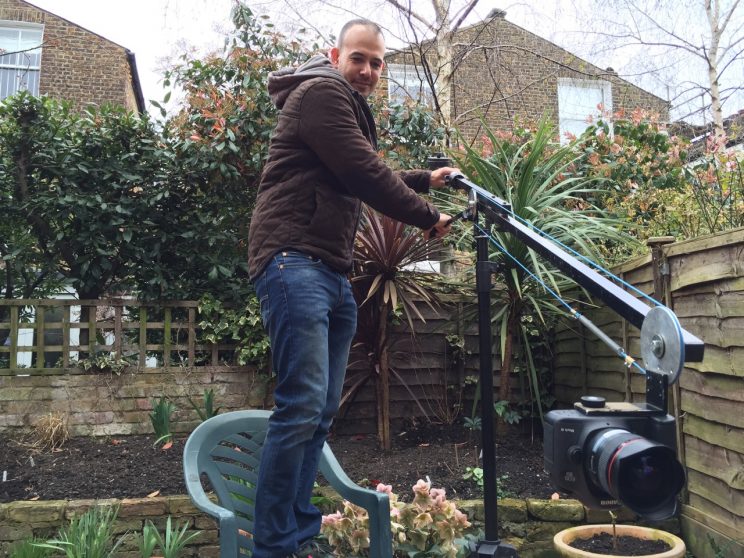 Helleborus x hybridus 'Ivory Prince' was in full flow for Monty's first visit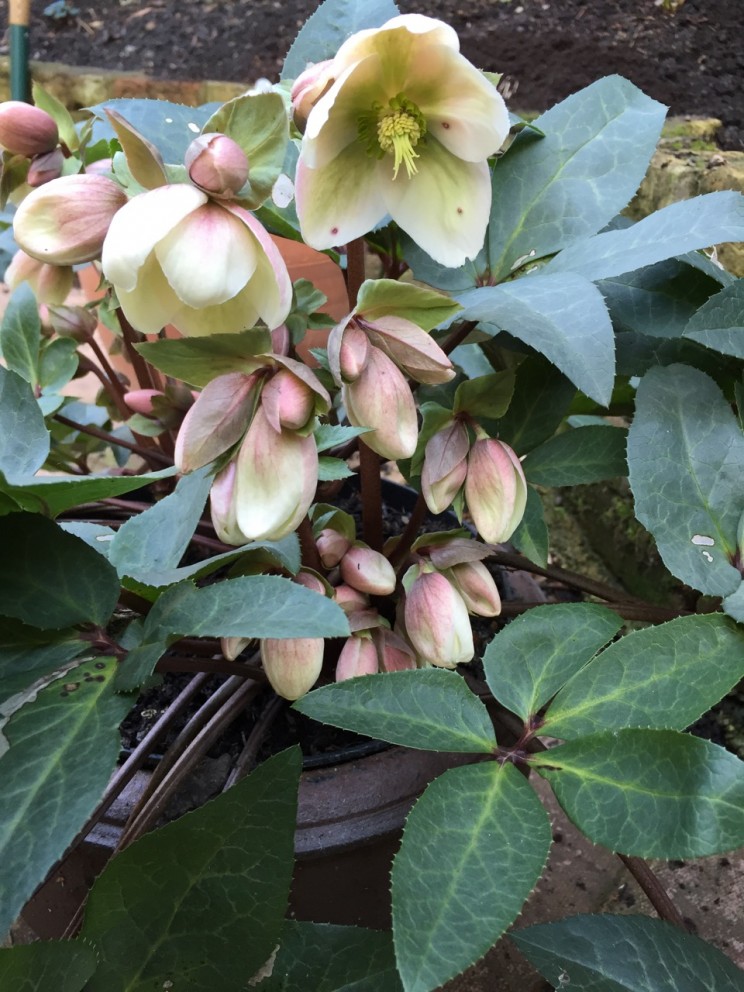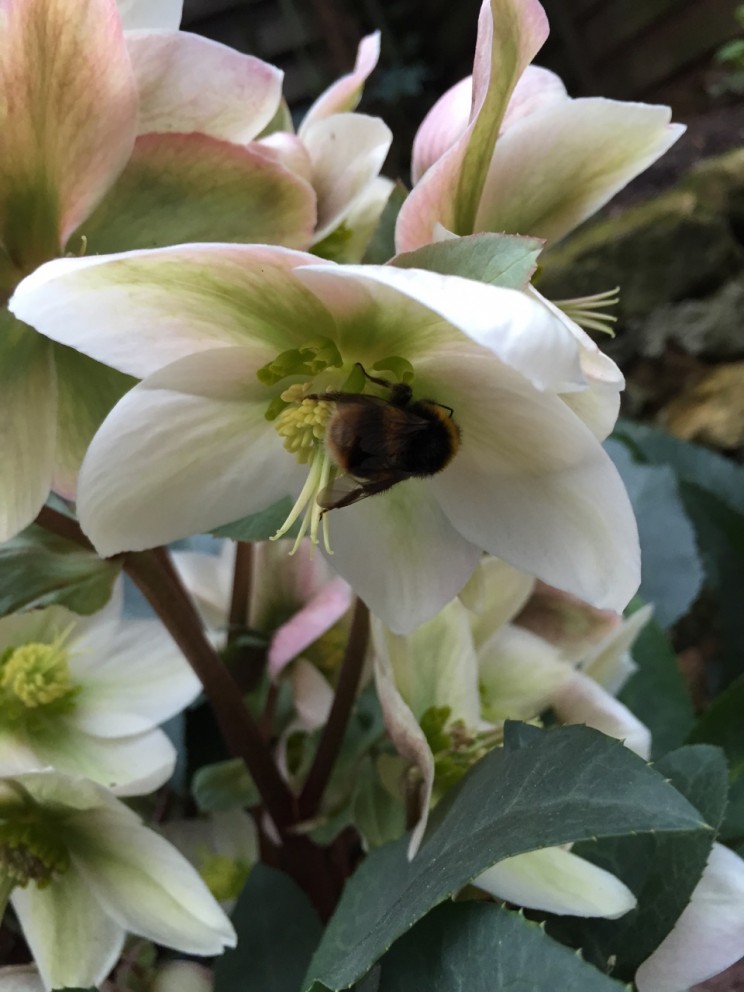 Ricinus communis 'Carmenchita' – what was to become an unplanned backbone of our garden – starting to grow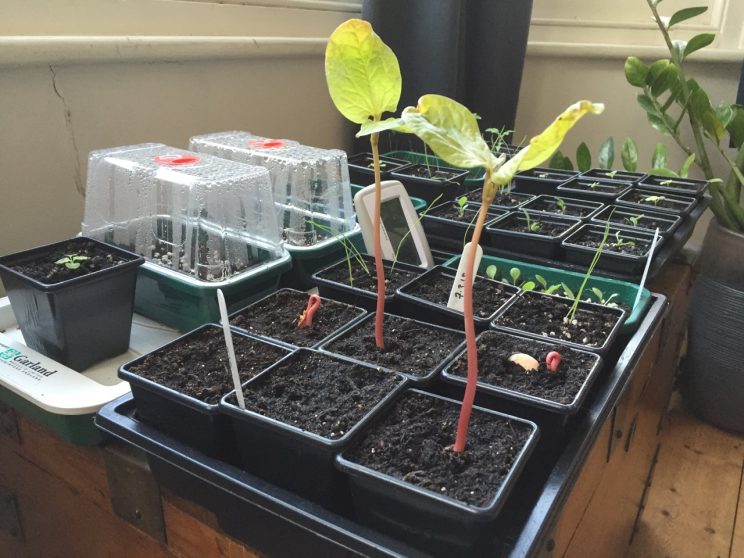 March and April was a time of lots of very carefully attended propagation. The plan we'd discussed with Monty relied on lots of plants grown from seed and cuttings, or grown from very small plants. Both because I found it more interesting and to support my learning for the RHS course.
Behind the Ricinus (above) you can see seedlings for various grasses, Rudbeckia hirta 'Cherry Brandy', Lupins and others. Outside I had a number of Salvia cuttings growing, as well as a large number of different sweet pea seedlings sown throughout winter.
Thinking back, I spent hours attending these little plants back then. I was so worried about this stage not working and having to go down the garden centre instead. It was important to me that it worked though, because my big dream was always to become a better gardener.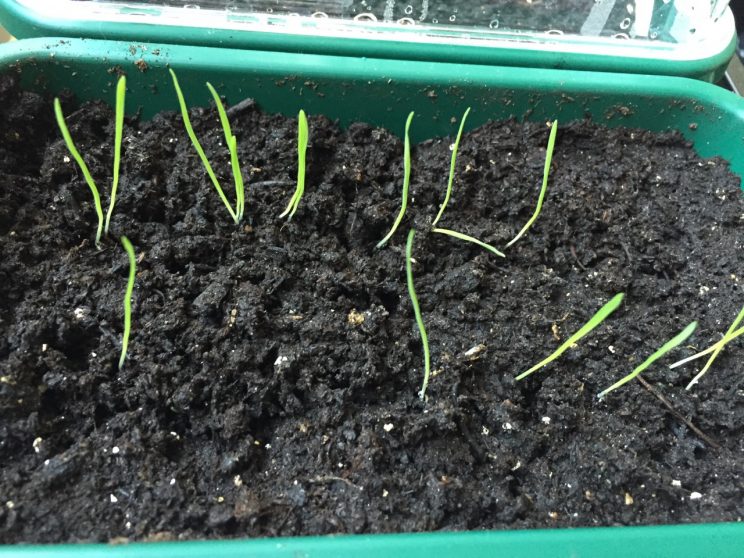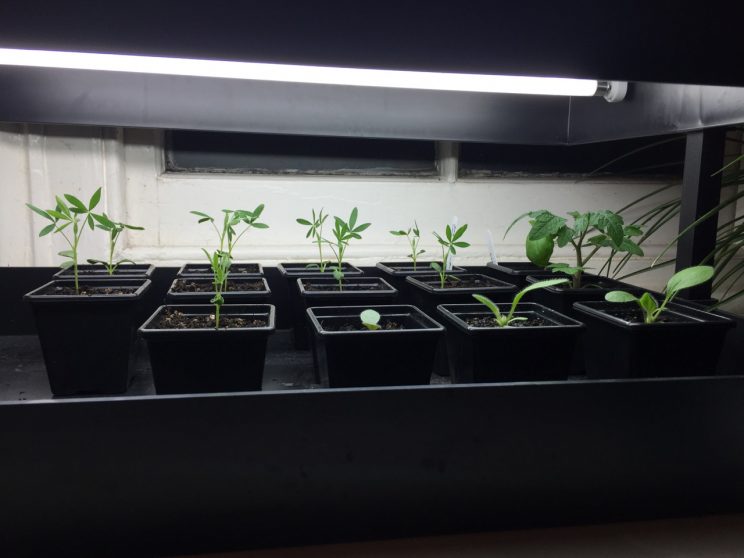 A pause in the proceedings for temporary Daffodils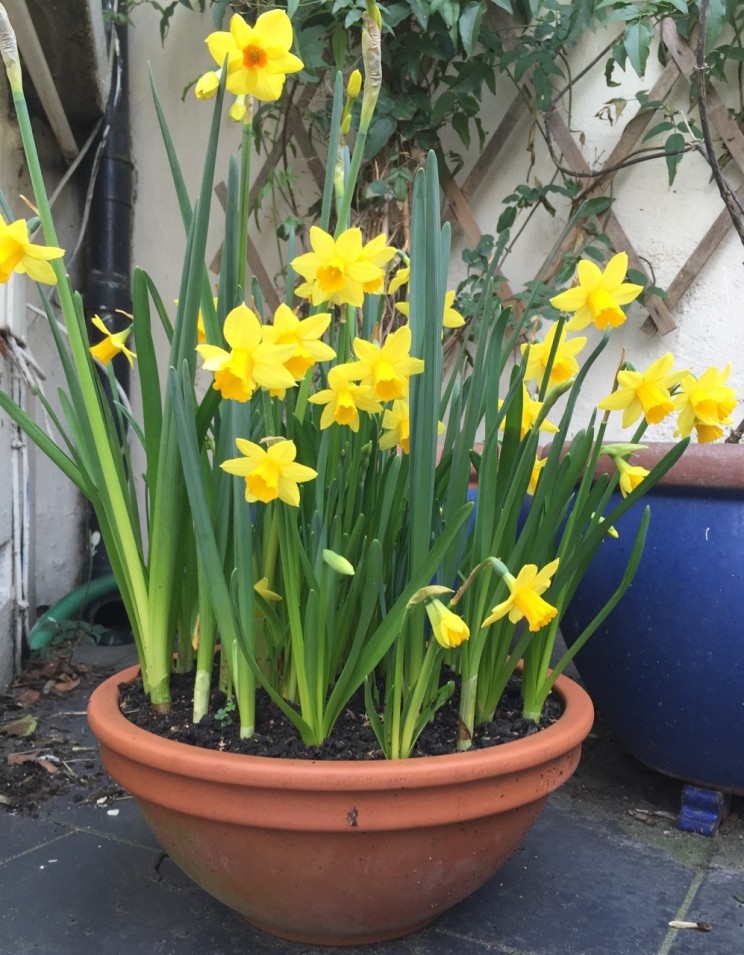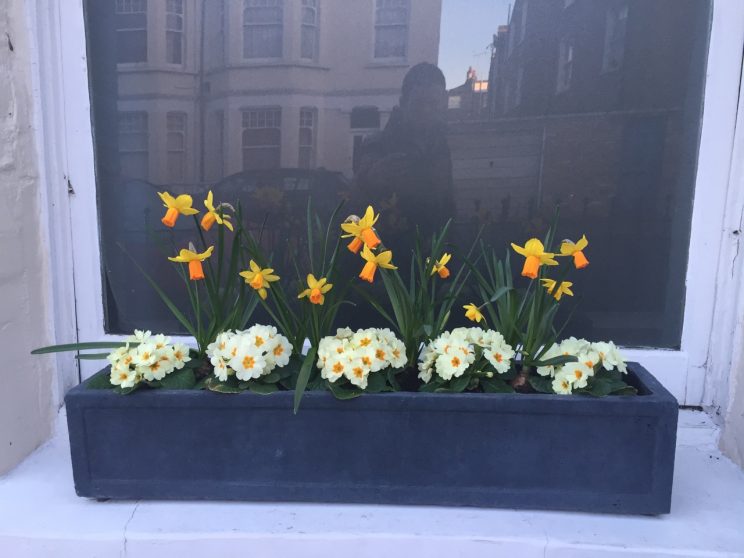 Mail order plants
On top of the seed packets ordered online, I had also spent months researching and ordering plants from specific online suppliers. Every plant ordered was at its youngest stage possible so that I could monitor its growth to understand how it grew and how it looked at each stage. The garden for me is an experiment and trial ground, I really didn't want to just buy loads of plants and plonk them in fully grown.
I was constantly amazed at how little plants could be so beautifully packaged and delivered through the post! The packaging was always excellent and so clever, take a look:
Begonia rooted cuttings…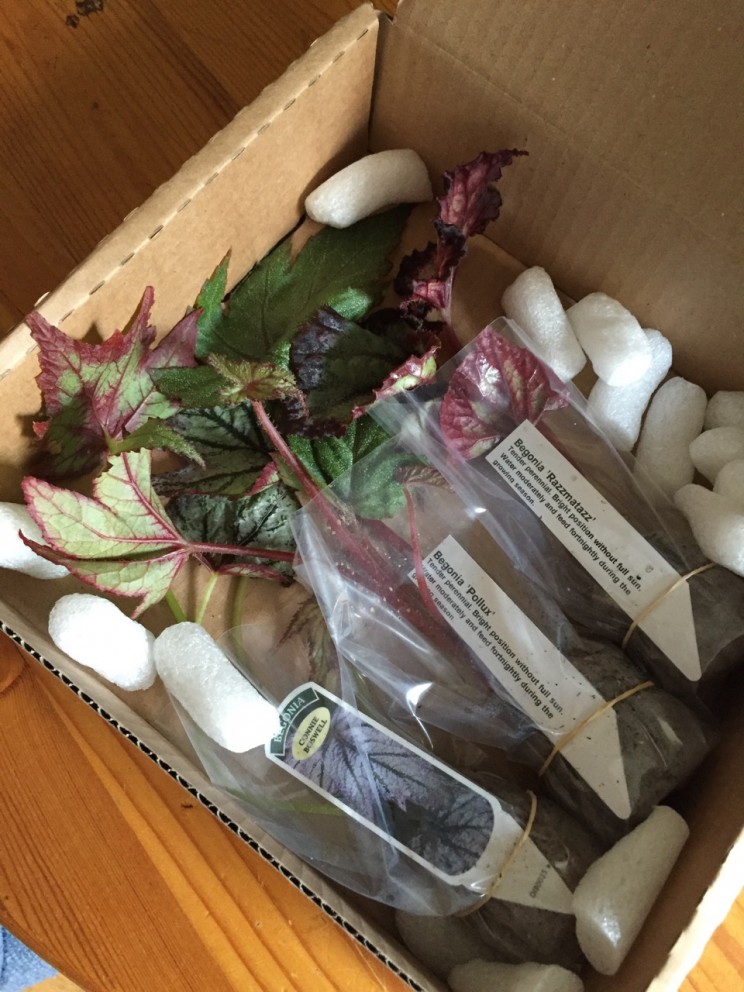 First lot of ferns…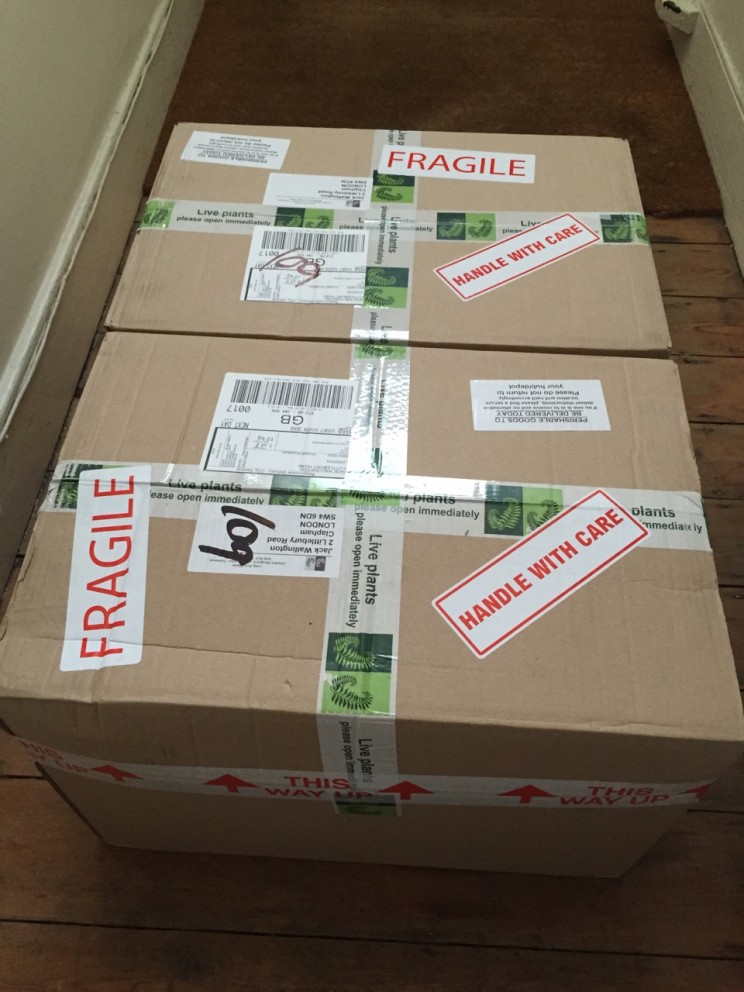 More ferns…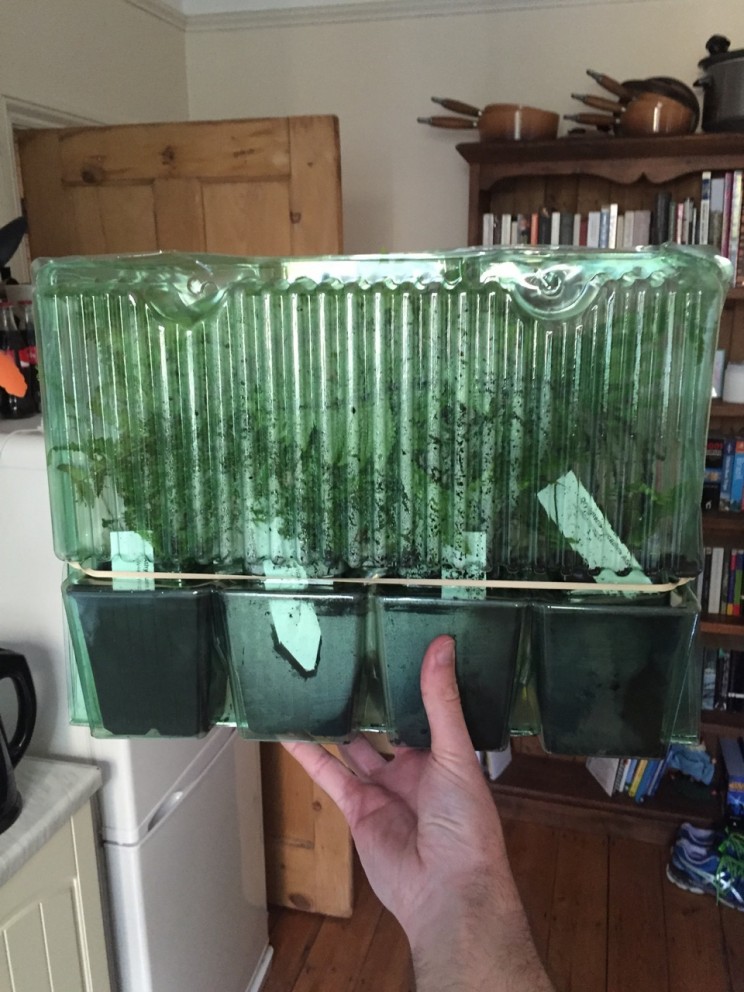 Dahlia rooted cuttings…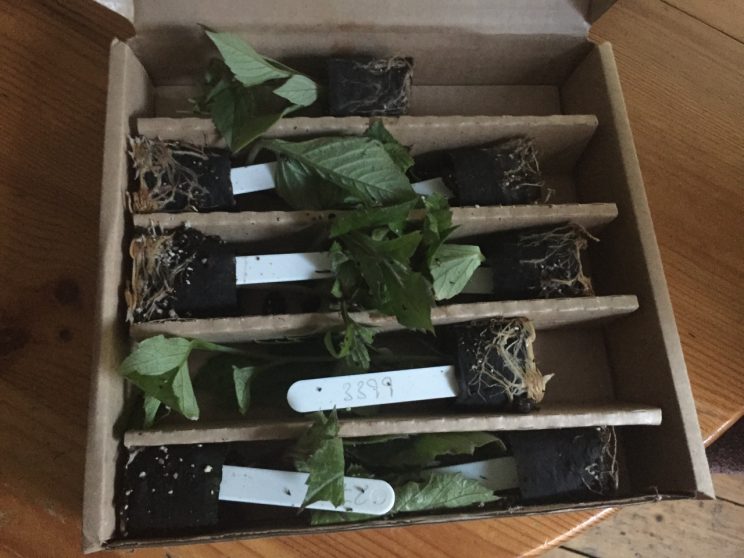 Fuchsia triphylla rooted cuttings…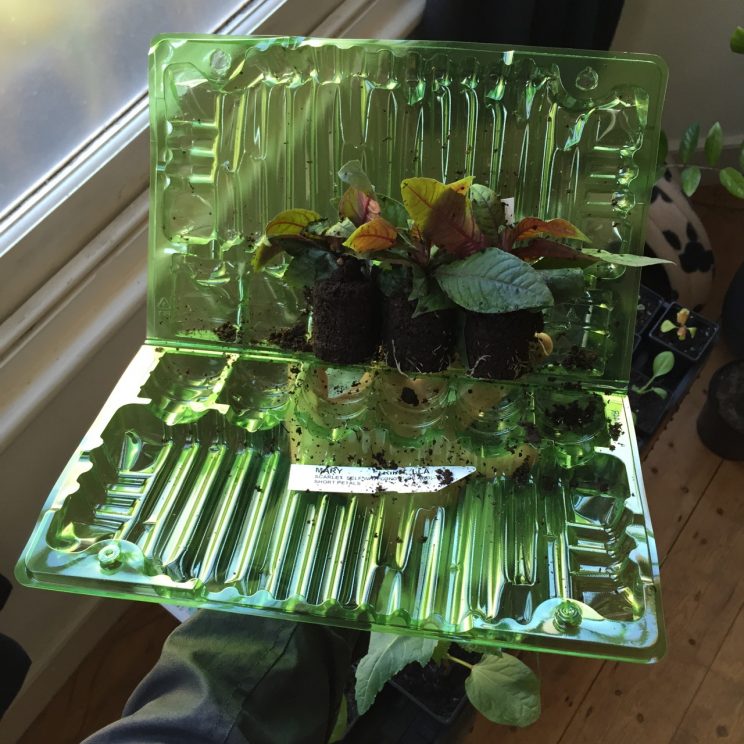 From small beginnings come… GIANT Dahlias
I remember being so excited when the Dahlia cuttings arrived. I'd spent so long choosing them and waiting for them to arrive. Then there they were, in our house all potted up. I swear that no sooner had I planted them they were off growing like little rockets.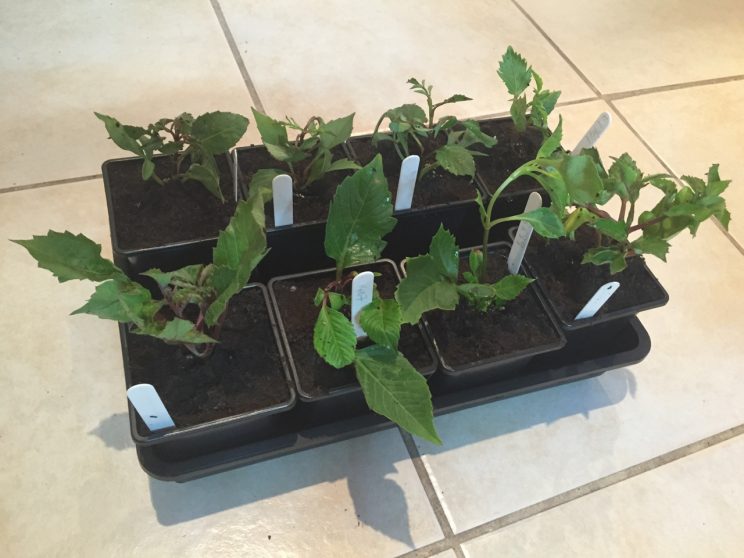 Here come the ferns
I have to admit, one of the last jobs on our to do list was to choose the ferns for the living wall. I spent many months researching them all. Seeking advice from Dr Dick Hayward a fern expert working with Bowdens nursery. He was particularly helpful at steering me. Introducing me for the first time to Polypodiums – a genus I am now very familiar with and really like.
Although I was left umming and ahing over ferns for months, I did lay down some cash to be sent an initial batch to kick things off.
Carry on collecting
I knew early on that I really wanted a Canna in the collection – as a typical Victorian bedding plant – and I'd heard about Hart's Cannas. I saw Harts were to be at a spring plant fair at RHS Wisely and took the opportunity to visit. The flowers turned out to be red rather than the pink I was after but the leaves were beautiful. Can hardly believe the giant beast it became started as this: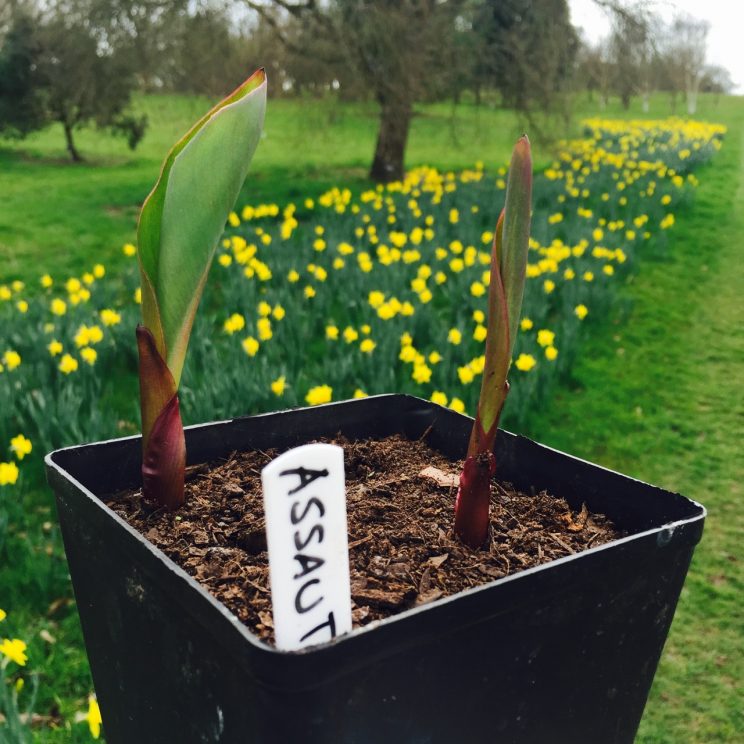 Going potty
A big part of our plan was to invest in lots of large pots to fill up empty spaces around the patio (as we couldn't afford hard landscaping). Importantly, a large number would also form a prominent Dahlia walk down the side of the house.
I can't tell you how long I researched giant pots! I visited about ten different garden centres all over London trying to find the right ones.
Pots are extraordinarily expensive. For a half decent large pot with frost resistance, you're looking at fifty quid or more per pot. In some instances, hundreds of pounds. We simply didn't have that kind of money.
I honestly thought we were screwed with the pots and we'd have to cancel the show. Until I took one last look in our own local garden centre Neals Nursery. They came up trumps big time. Budget pots at £17 each for very large 14″ pots. We snapped up seven of them.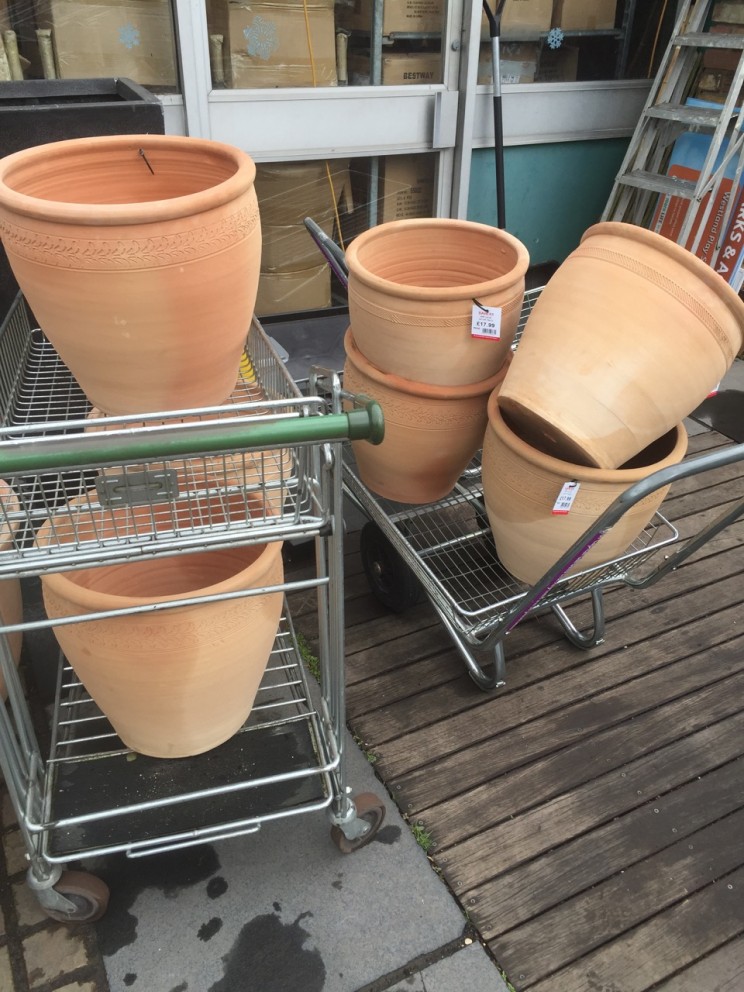 One of the big challenges was done. This thing really was becoming a reality! I remember thinking, if all else fails, we now have enough pots and Dahlias.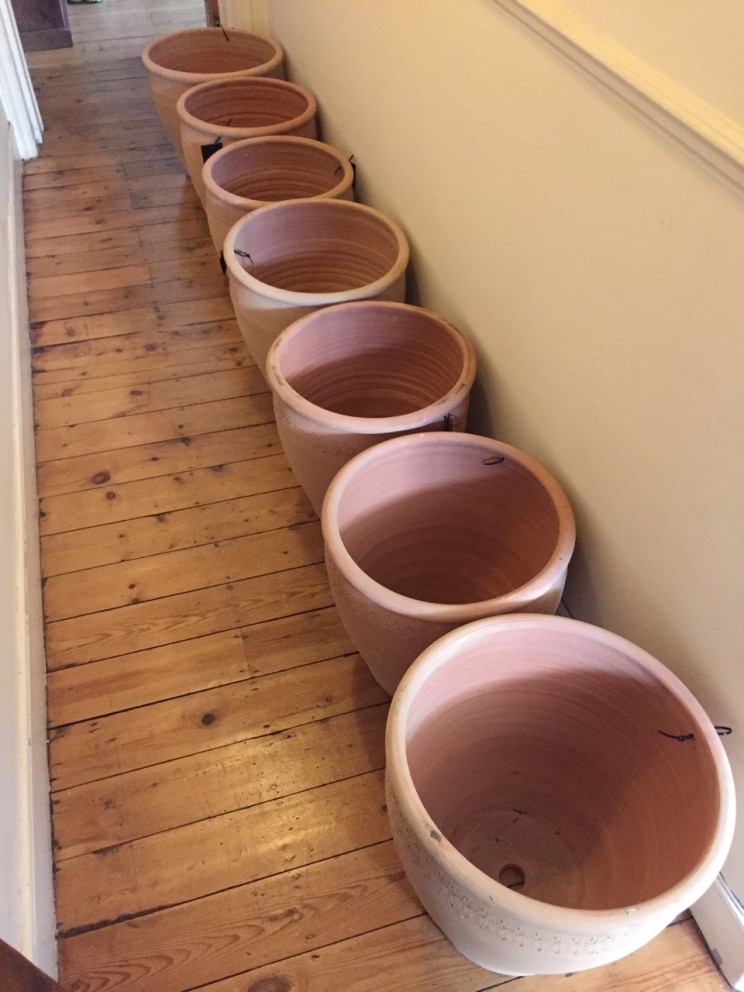 My excitement wasn't to last. Remember this is Big Dreams, Small Spaces, already space was running out and little did we know just how big an impact the building work was to have. These pots were to become a huge bane.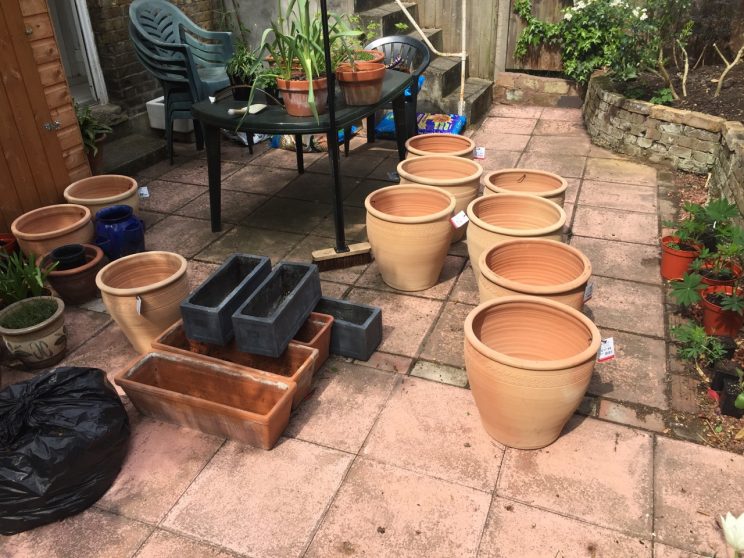 Fern living wall plans
In addition to sourcing the pots and growing everything from seed or seedling, we also had to sort out the fernery wall.
Initially this was easy, buy a pre-made living wall set. Alas, these are all made for walls.  Ours had to be freestanding against a neighbour's fence without damaging that fence.
This really did pose a problem. How on earth do we create a potentially very top heavy structure in a freestanding position? How are the ferns to be slotted in?
Chris, friends, my parents and I went round the houses on this one.
In the end, I was inspired by back to front shoe racks, offering a perfect angle for holding fern pots. My initial designs were using chunky railway sleepers to form a frame: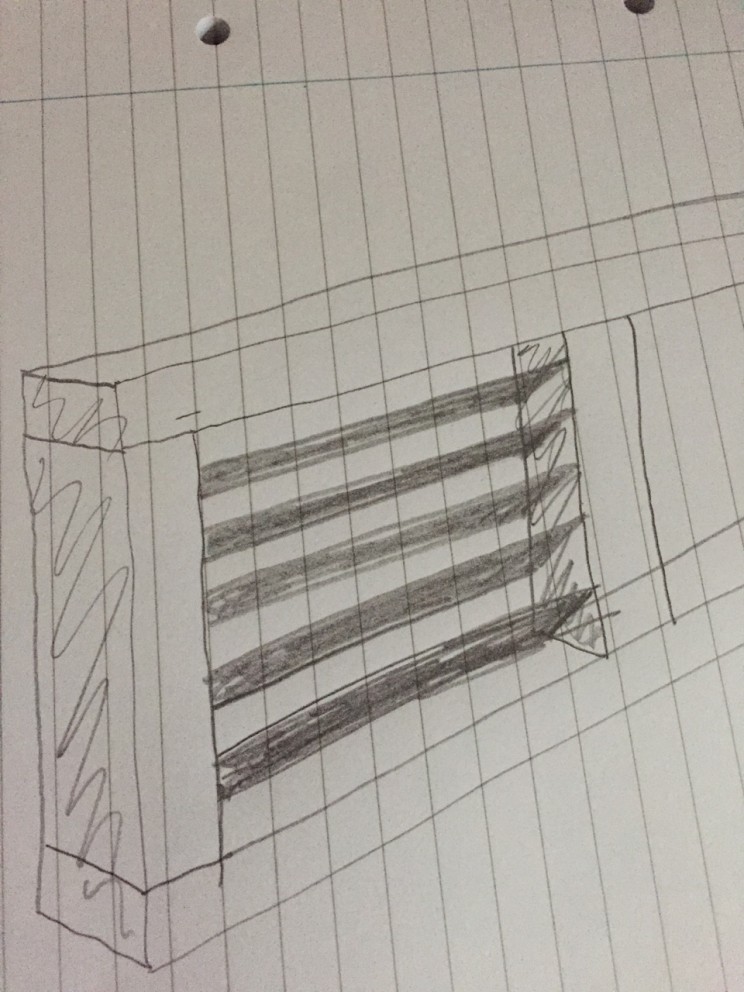 In the end, I remembered my dad putting up a fence post using a metal spike driven into the ground. It was a gamble, but we thought building a frame out of fence posts spiked into the ground would work. We went for double width posts for additional stability, in the end probably unnecessary as it is very sturdy indeed.
Our living fence
From this…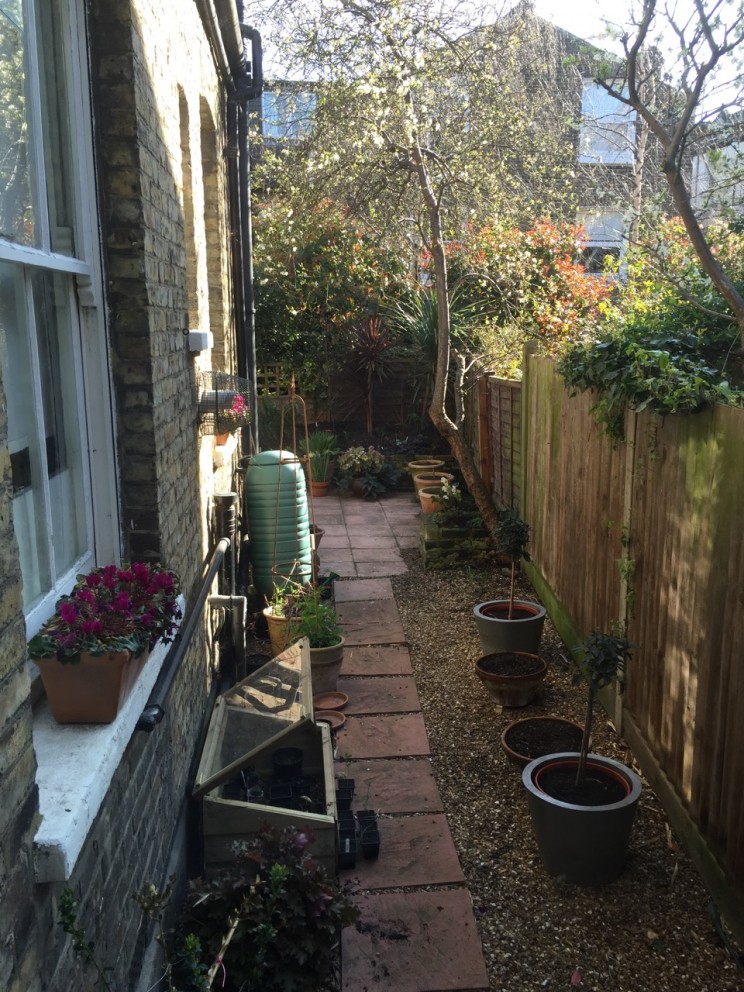 To this: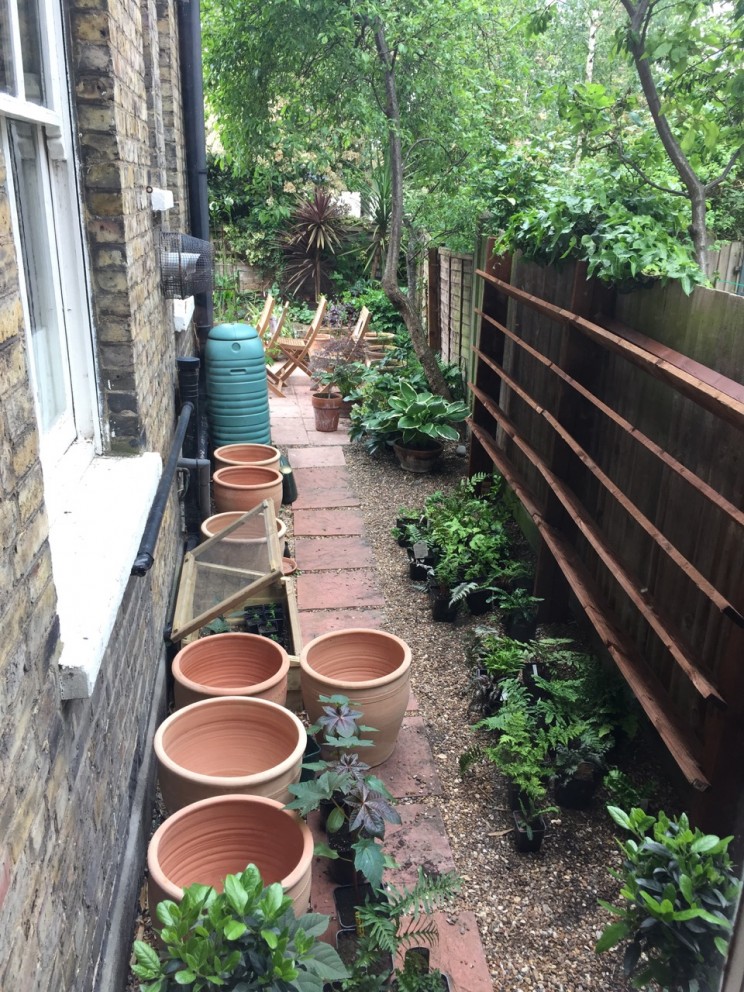 The day the living fence went up my parents were down to help and we were all being filmed. Before the crew arrived I caused an argument because I was panicking about it all (sorry everyone! 🙁 ) but then it was all quite fun in the end. It took a while but it was up.
By mid-May the living fence was a reality, the pots were sorted and the plants were all growing well.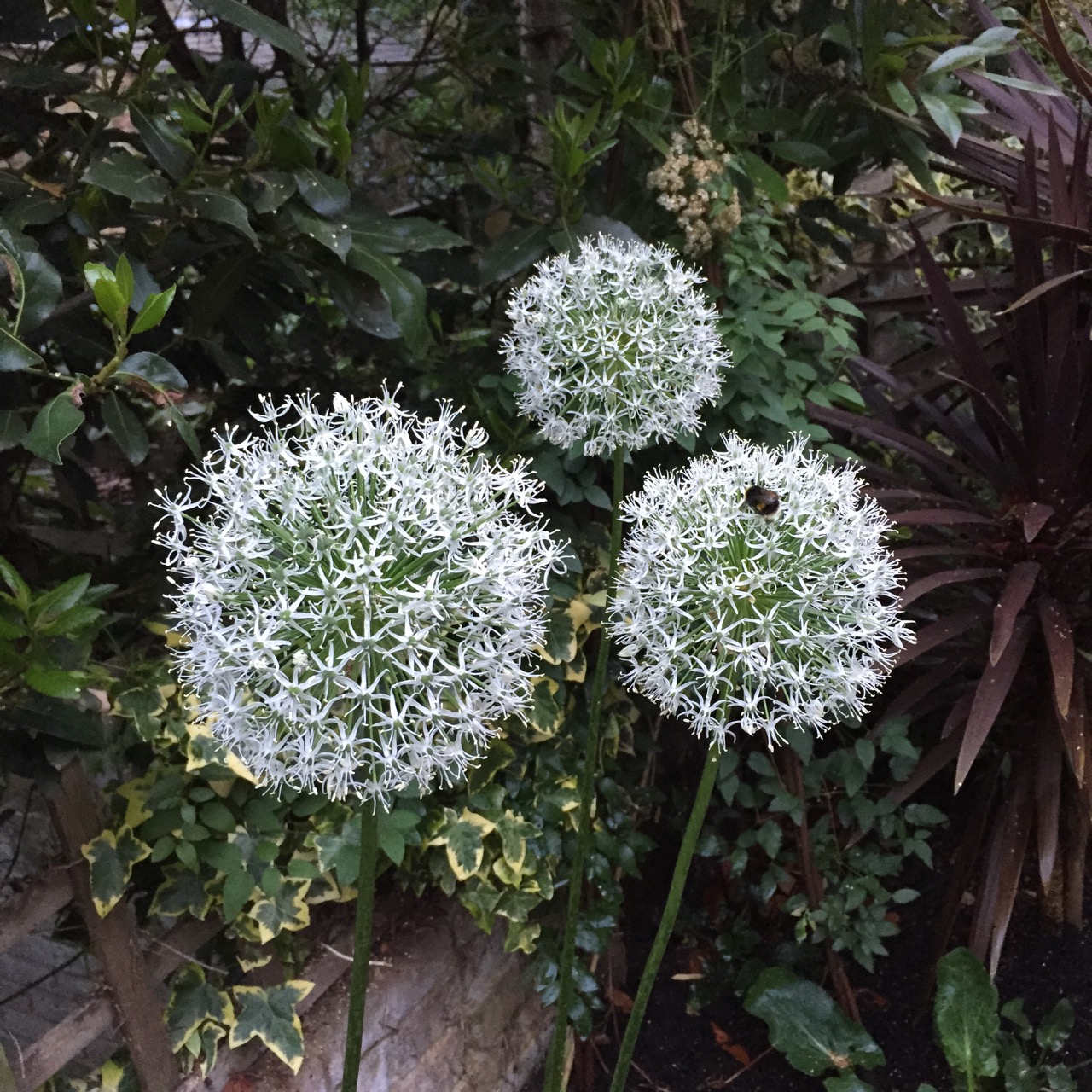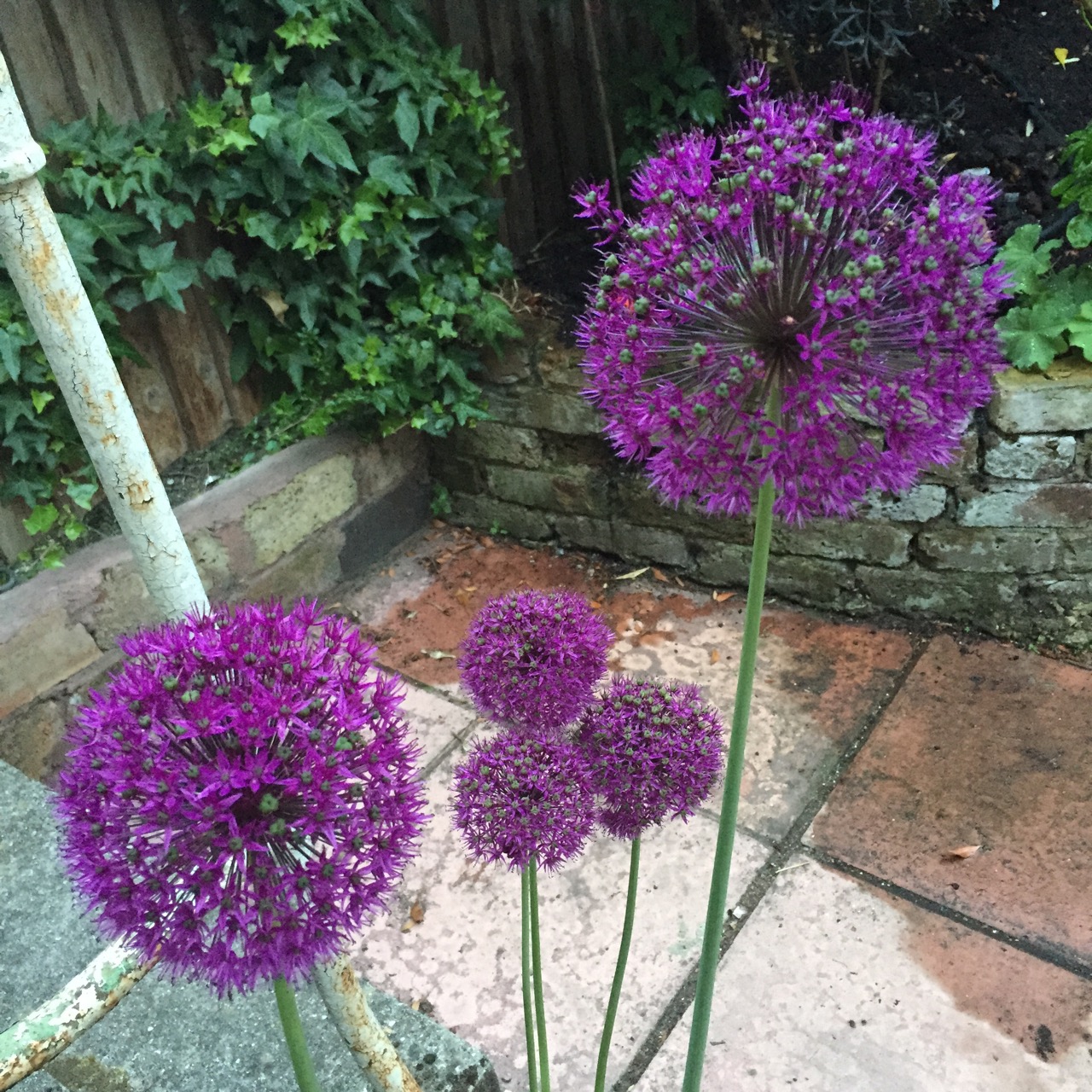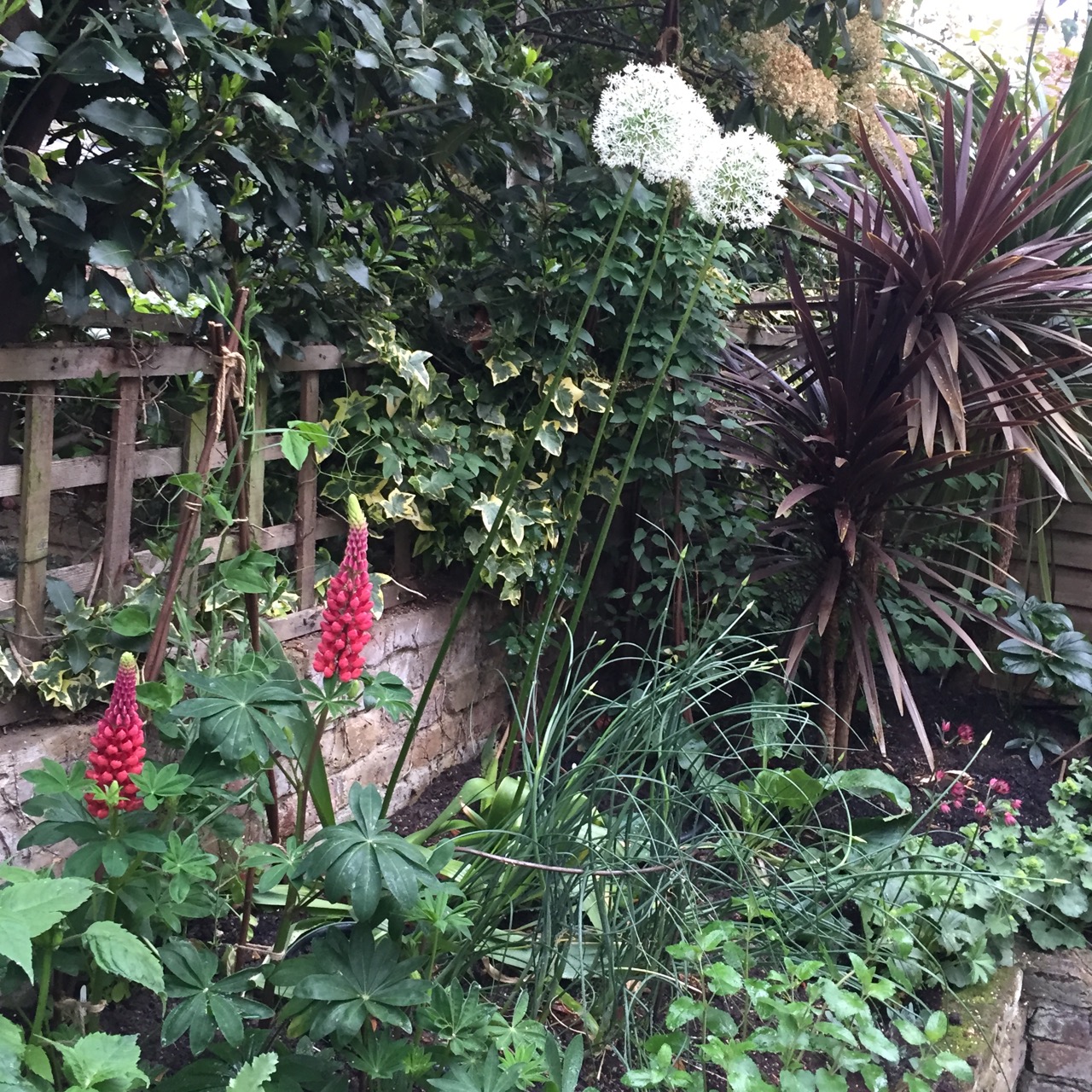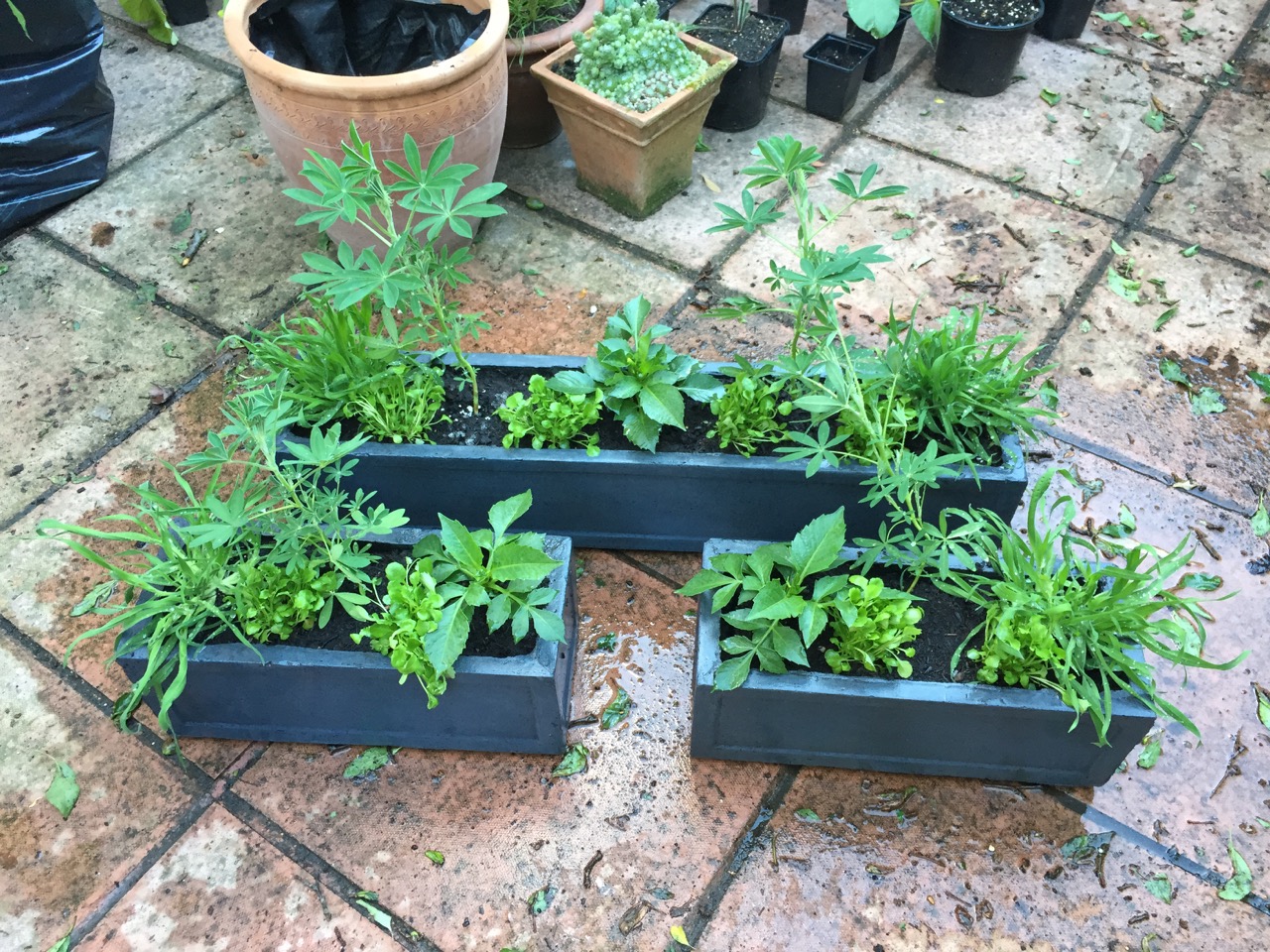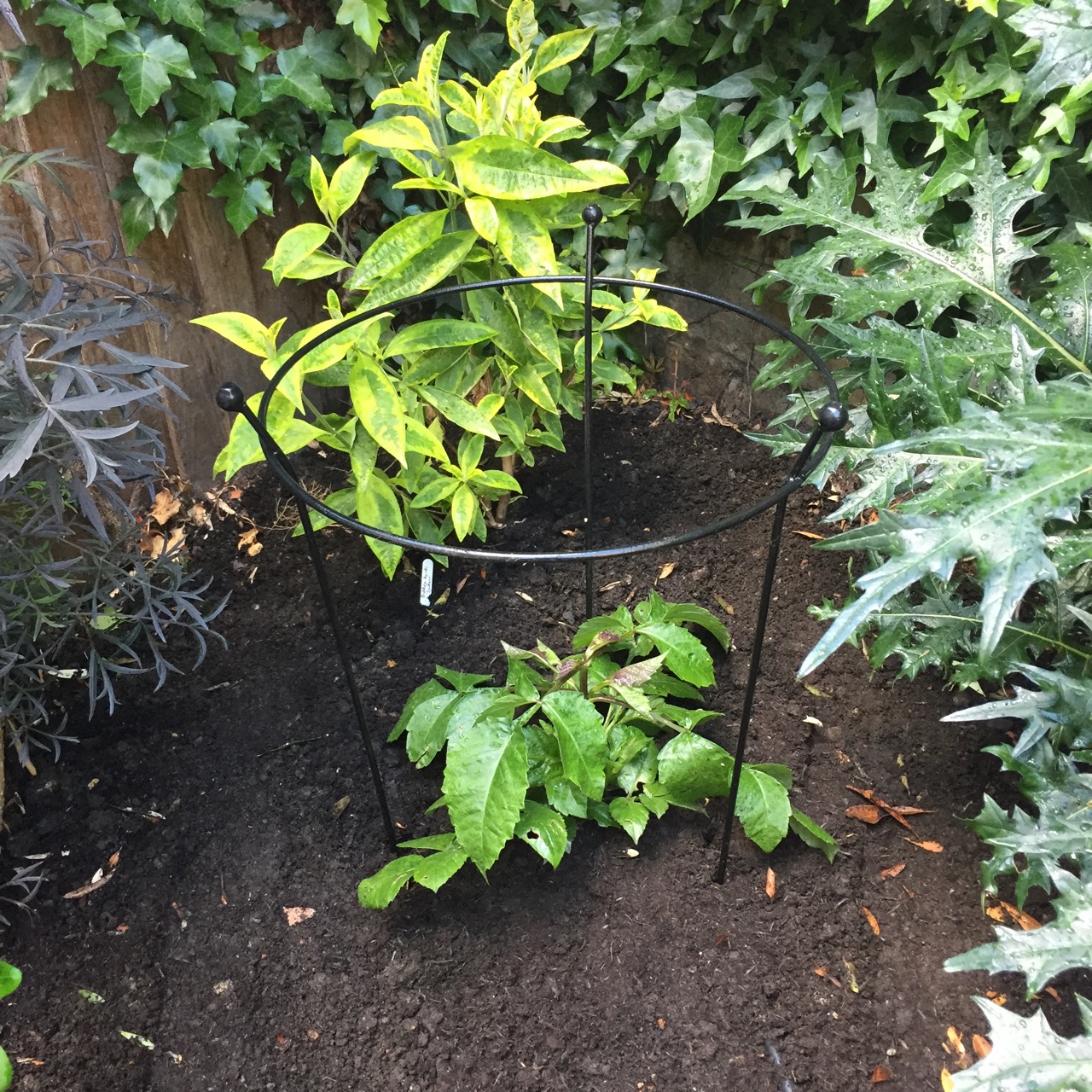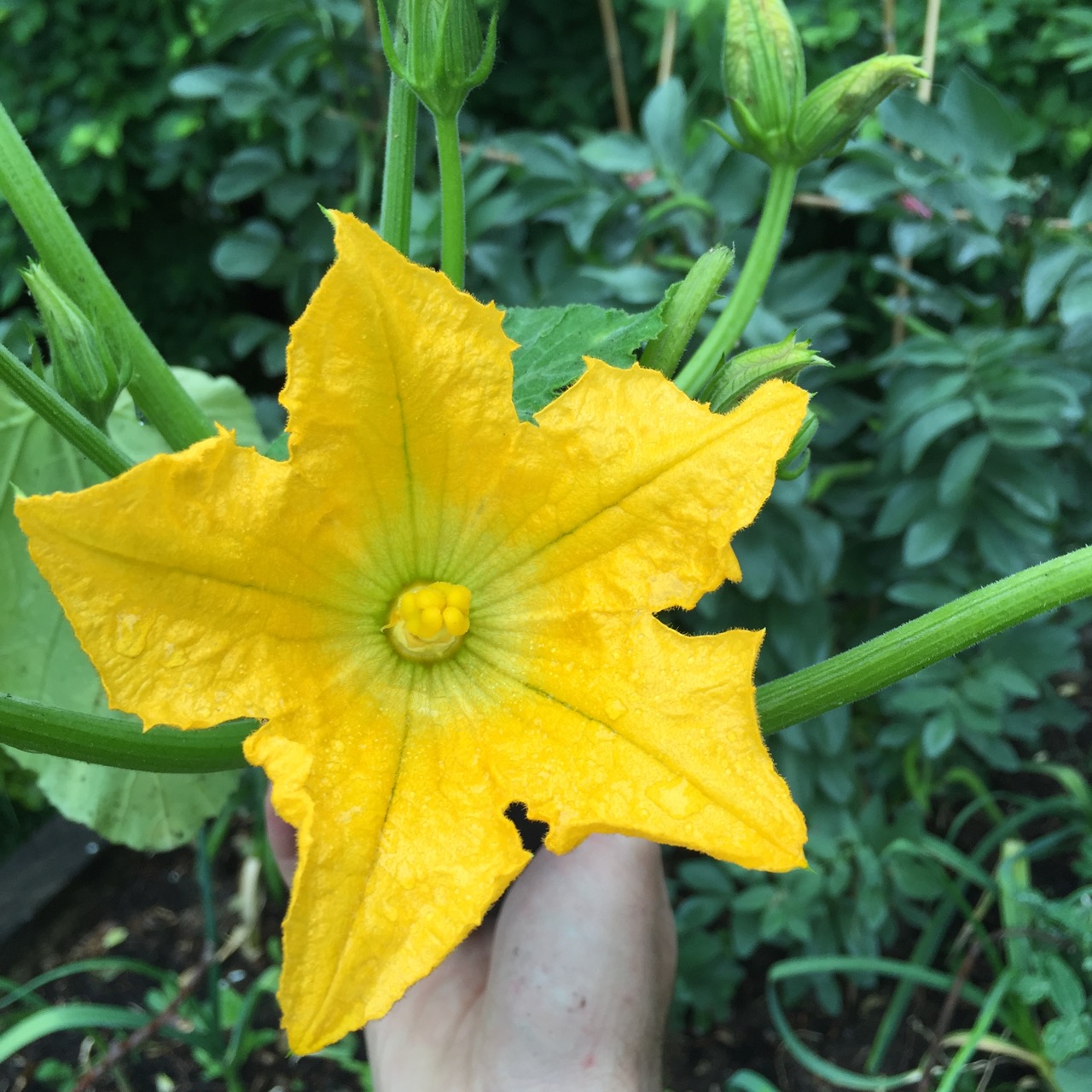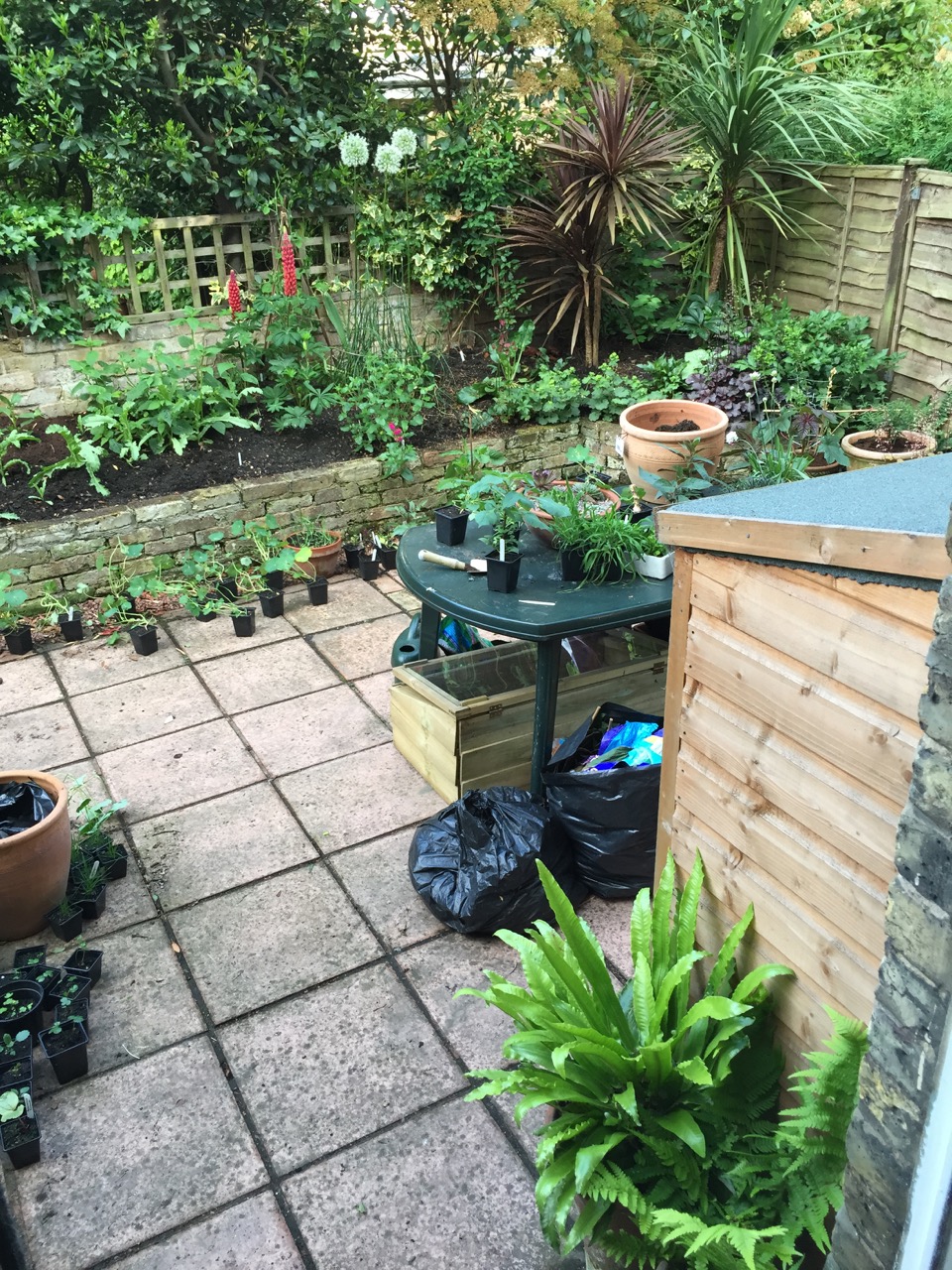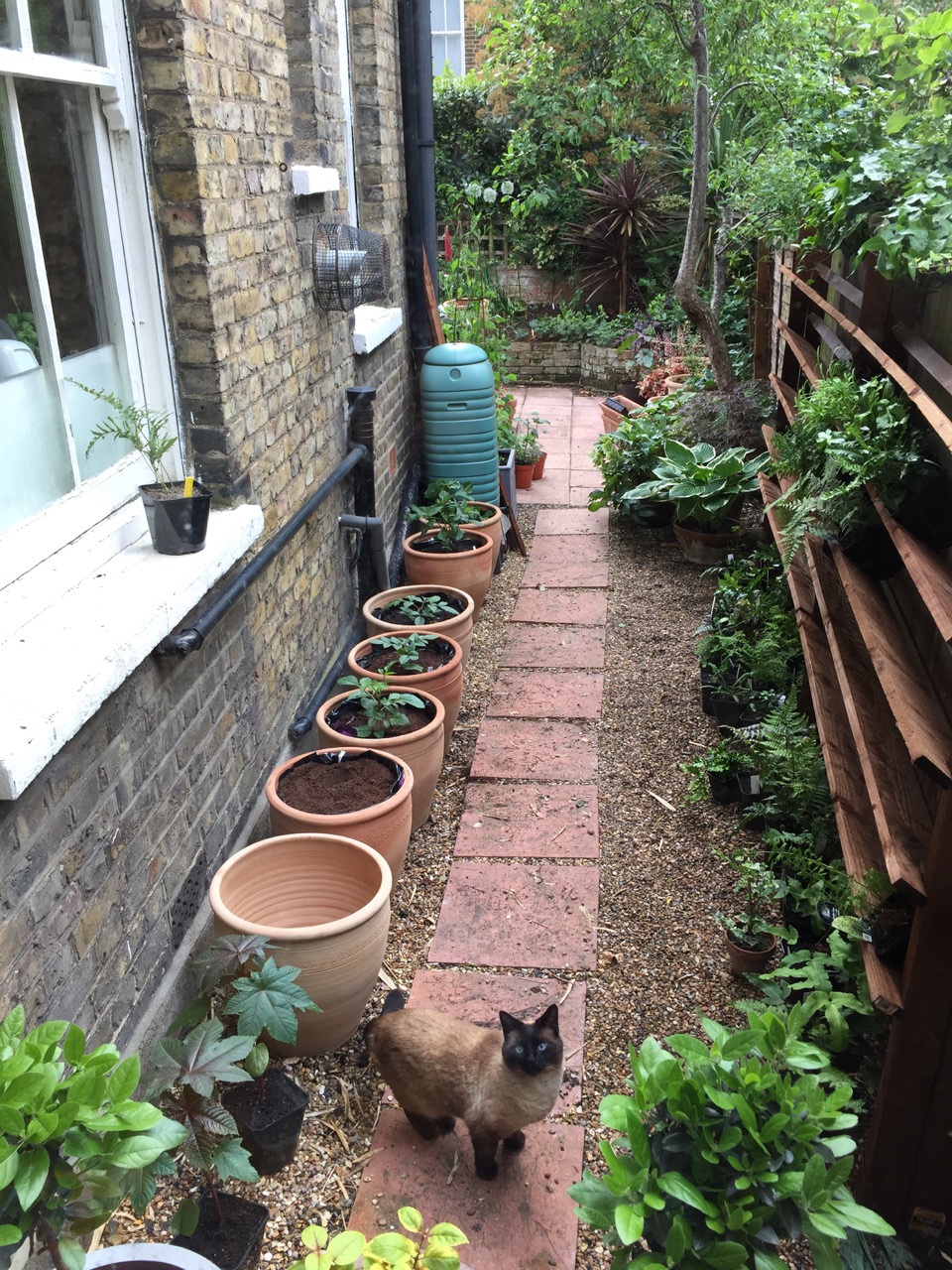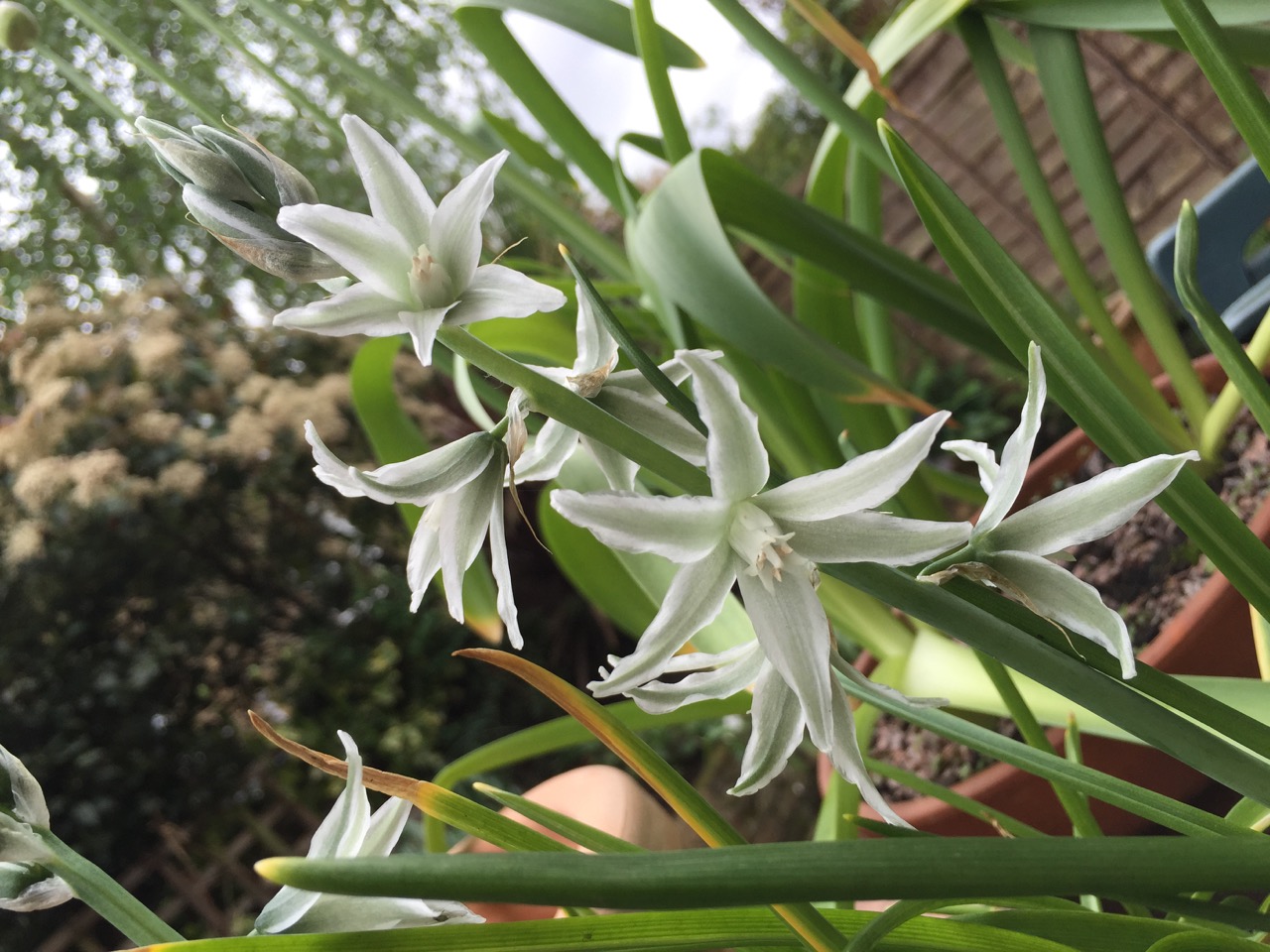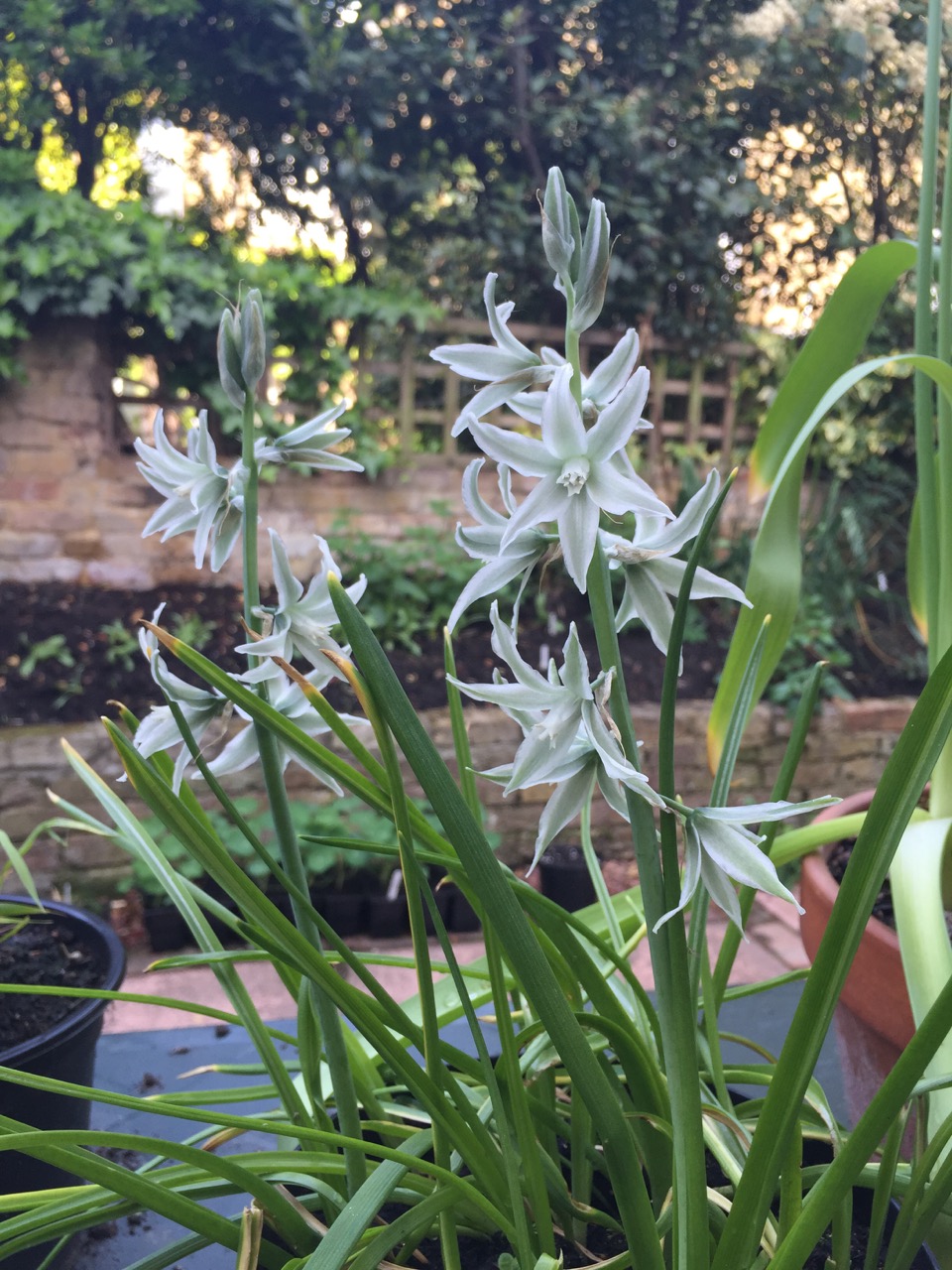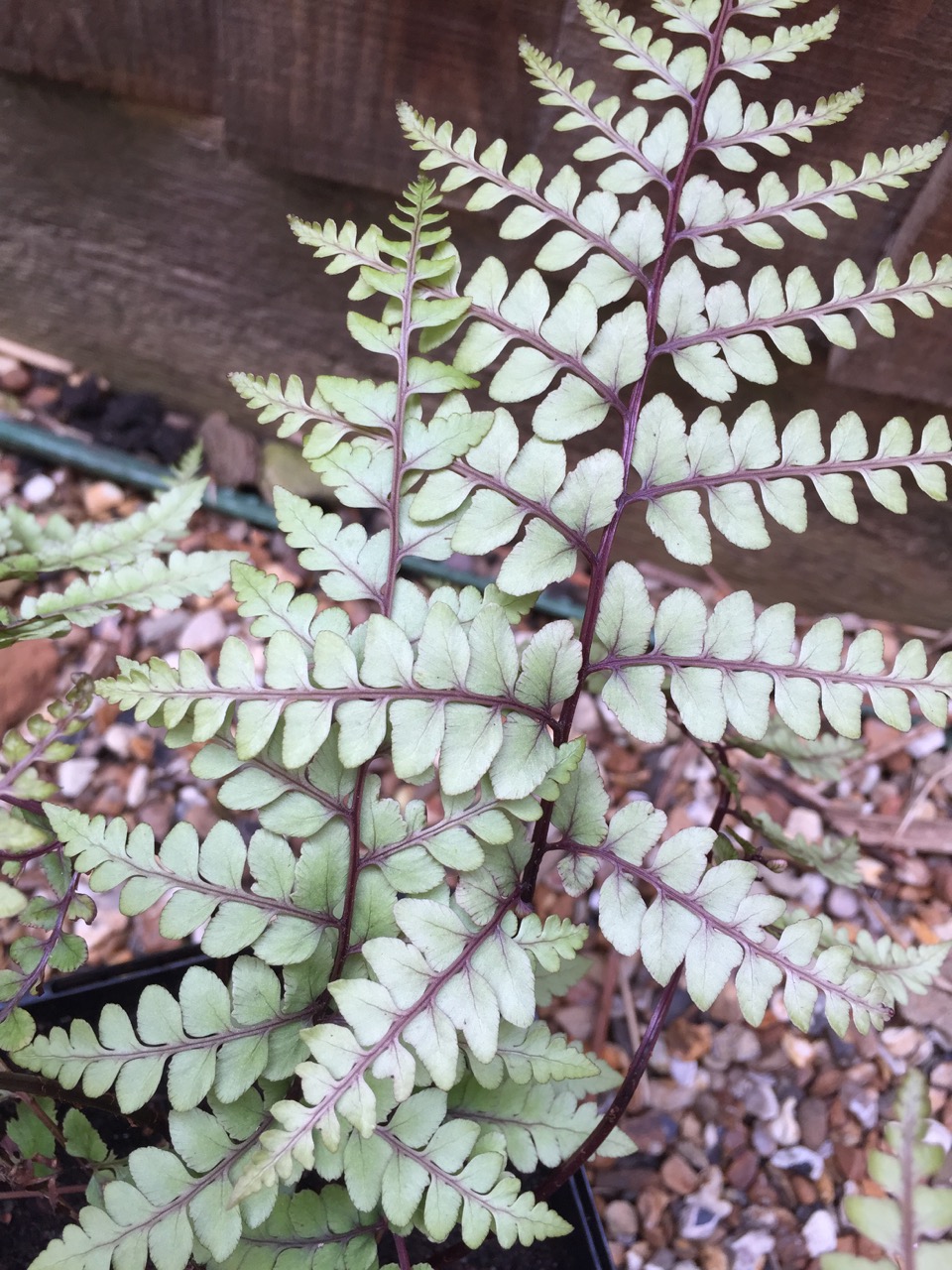 I remember sitting having this cup of tea in the sun, with the Alliums and Canna thinking 'this is perfect – we can do this'.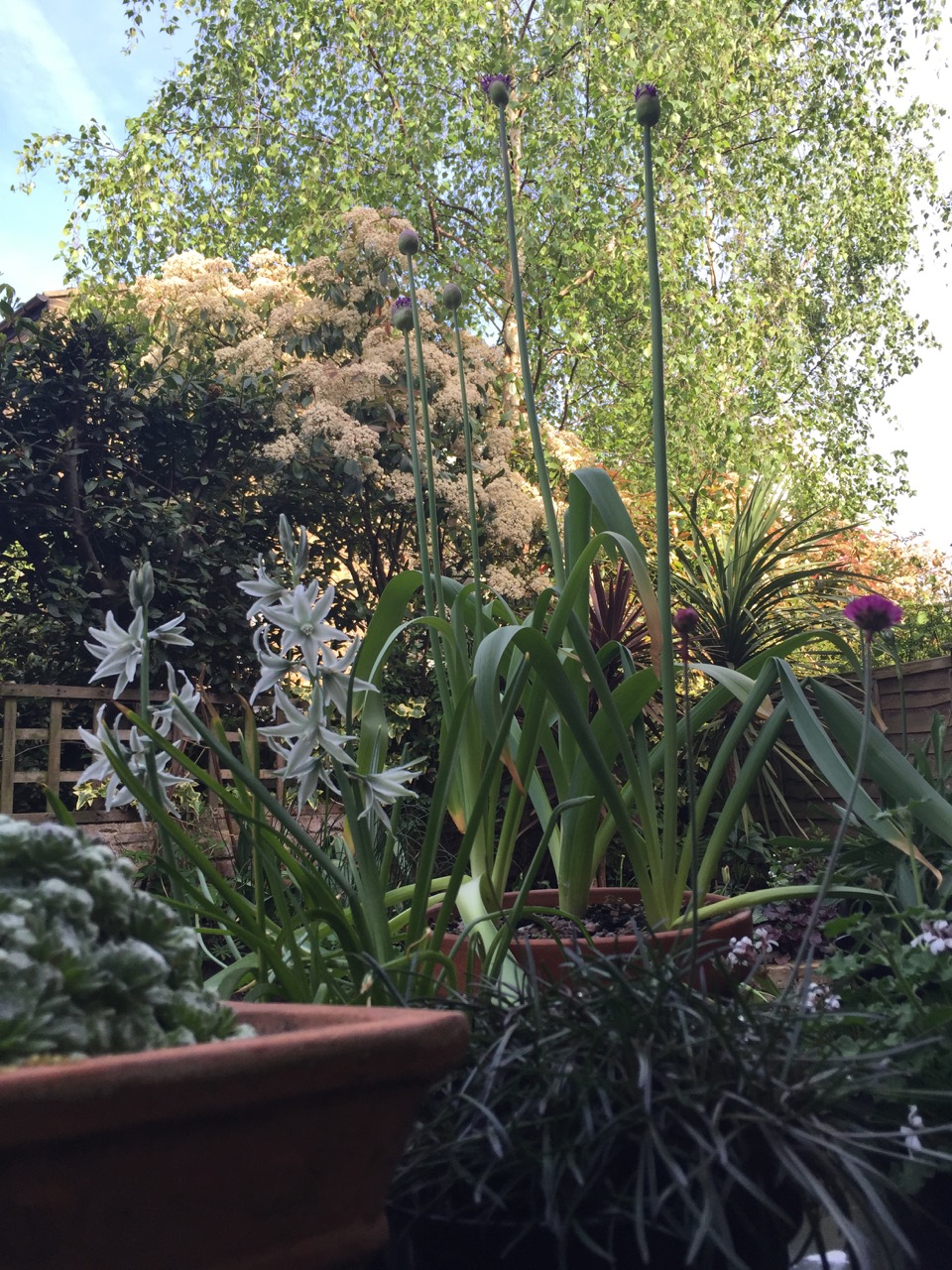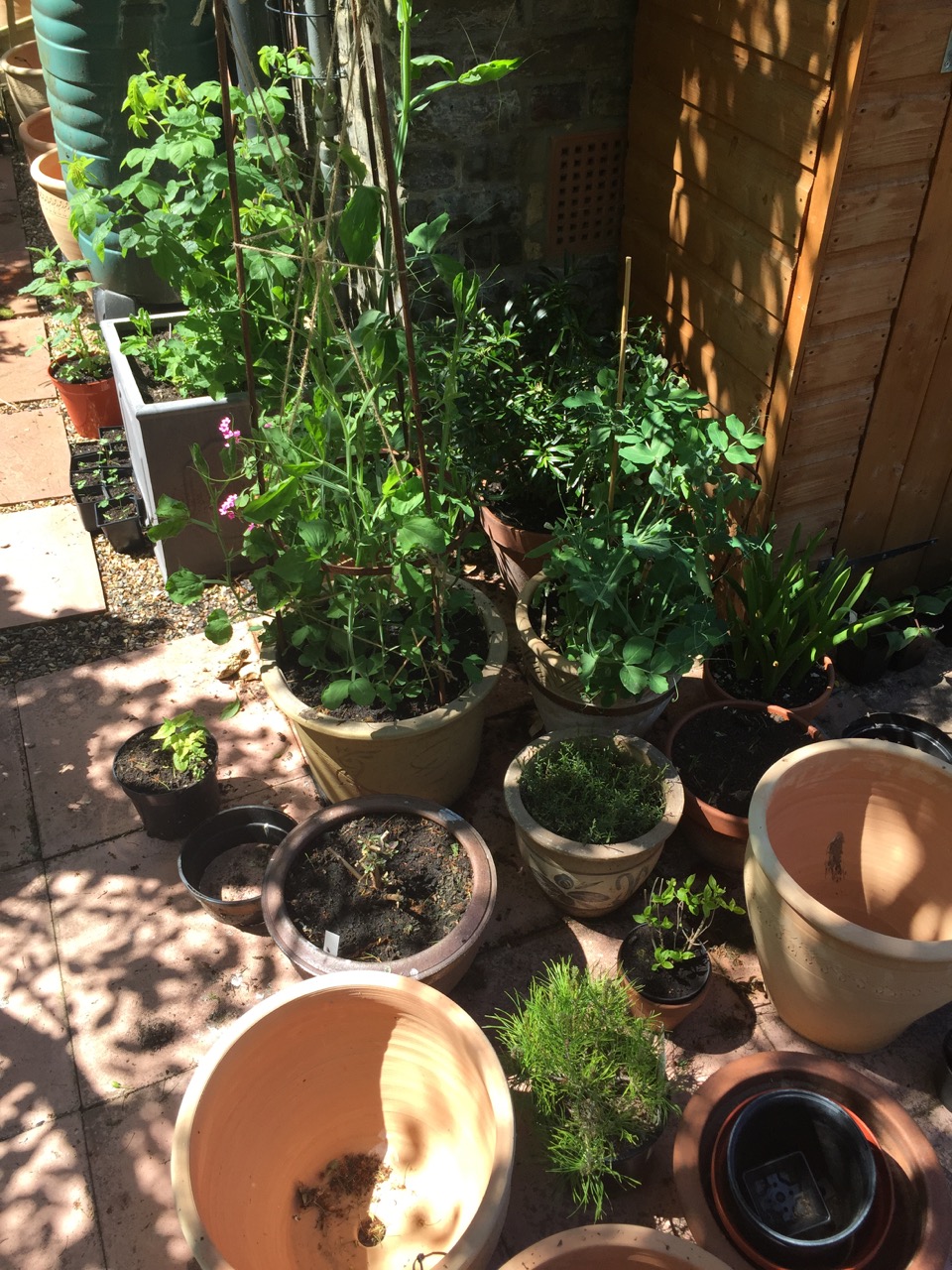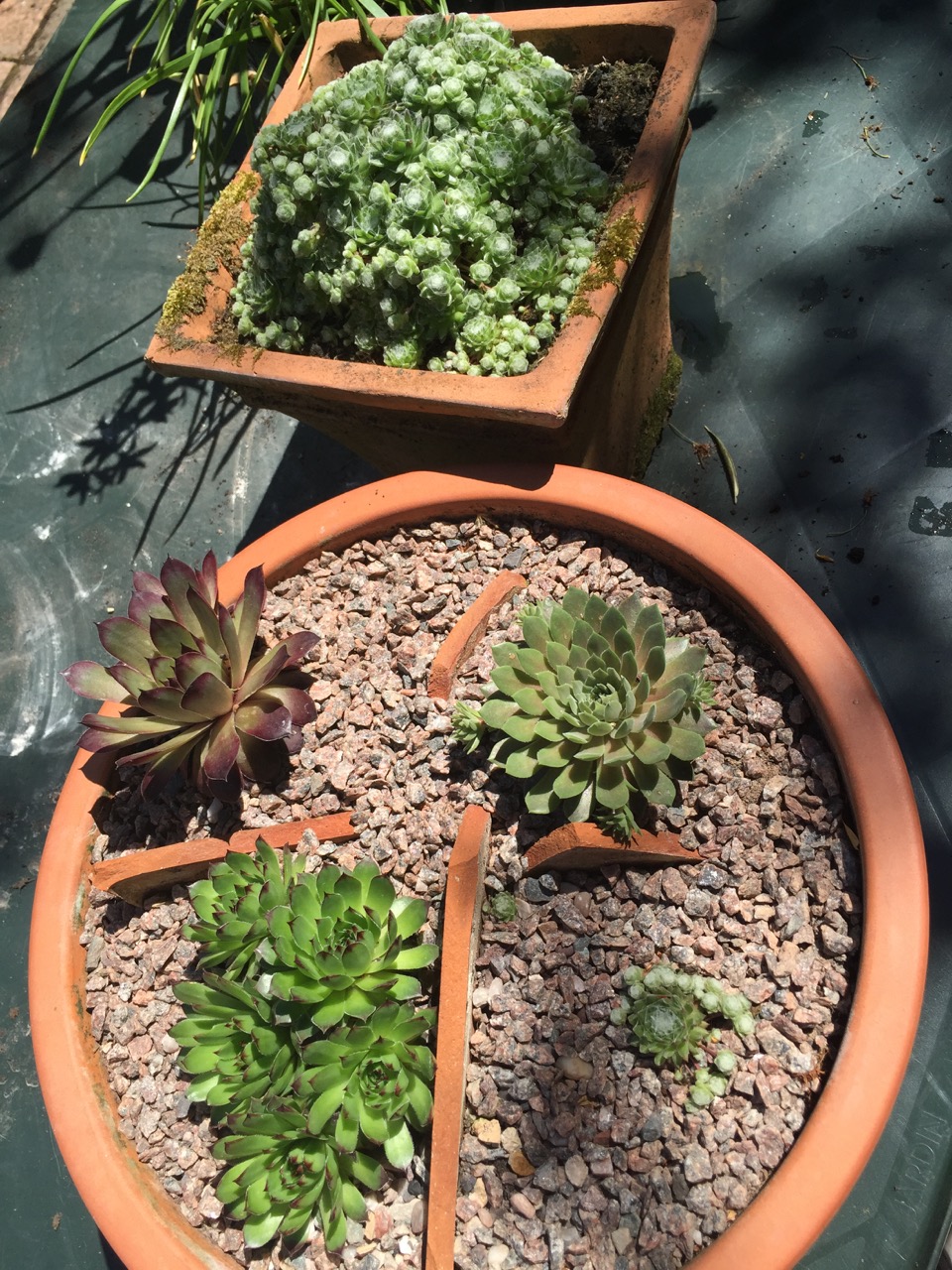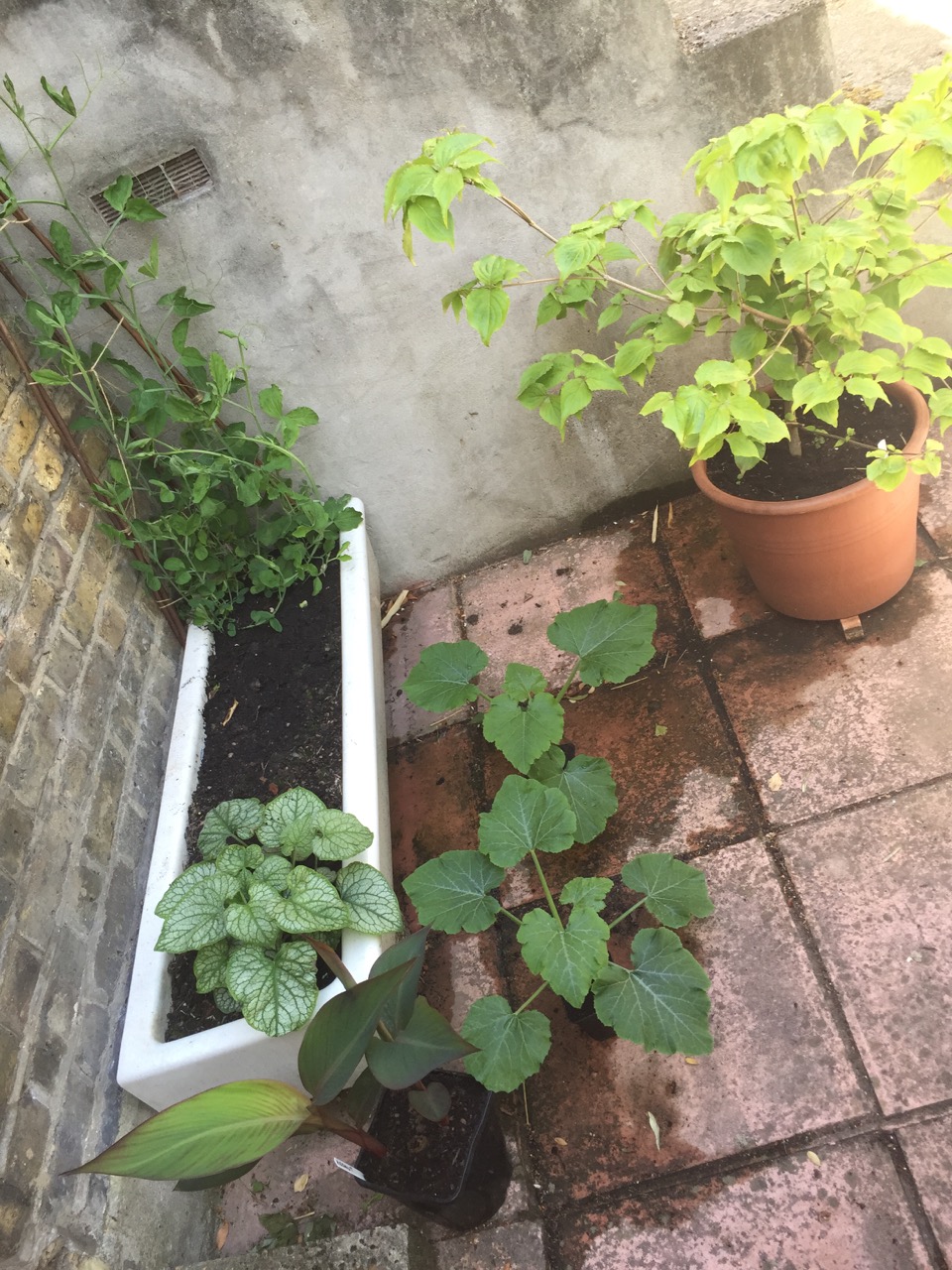 With all of the seedlings and young plants, it was a lot of work potting on and watering, but a great deal of fun and very rewarding. Every day the garden changed slightly.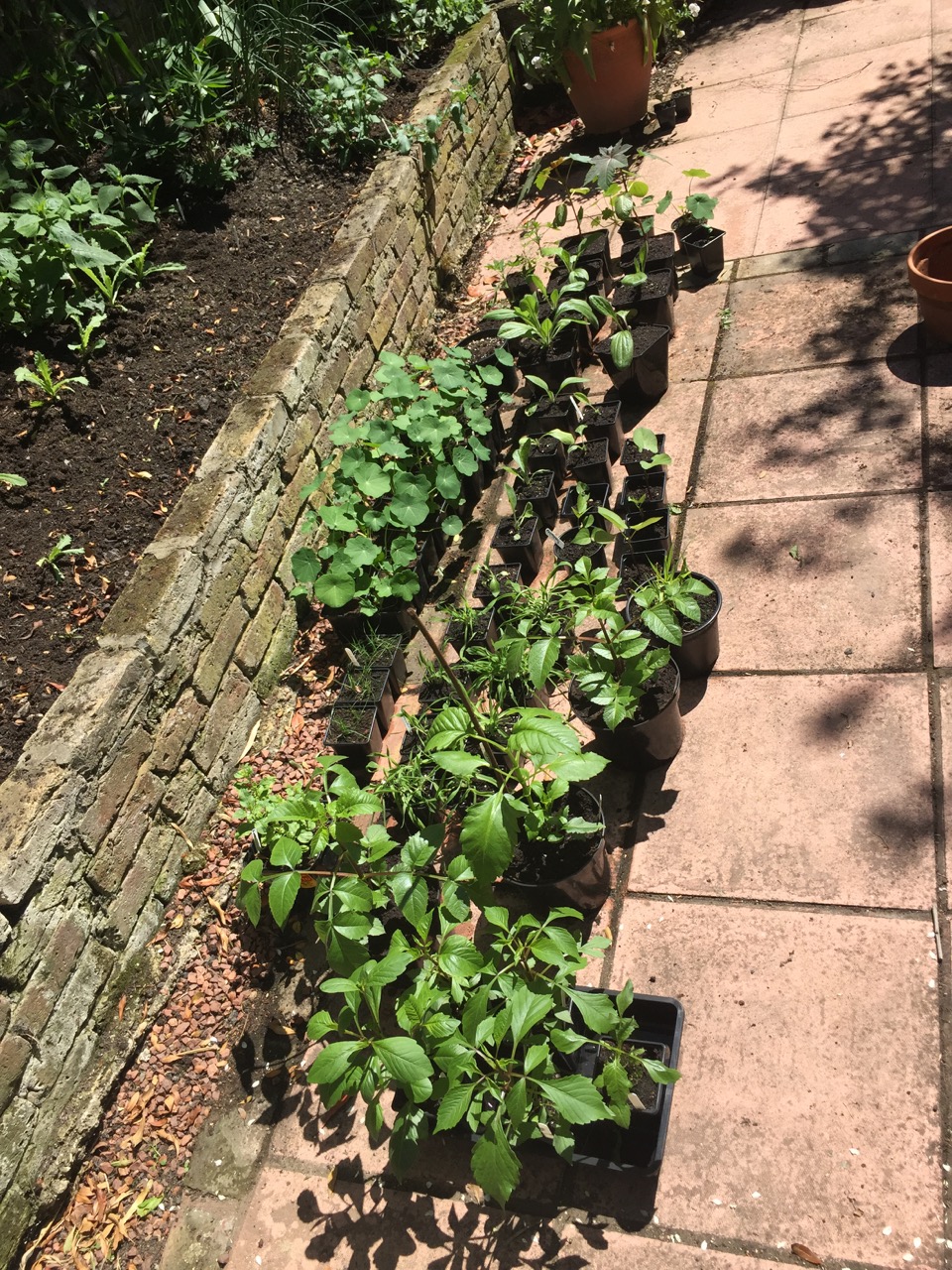 The mixture of fern species was beautiful.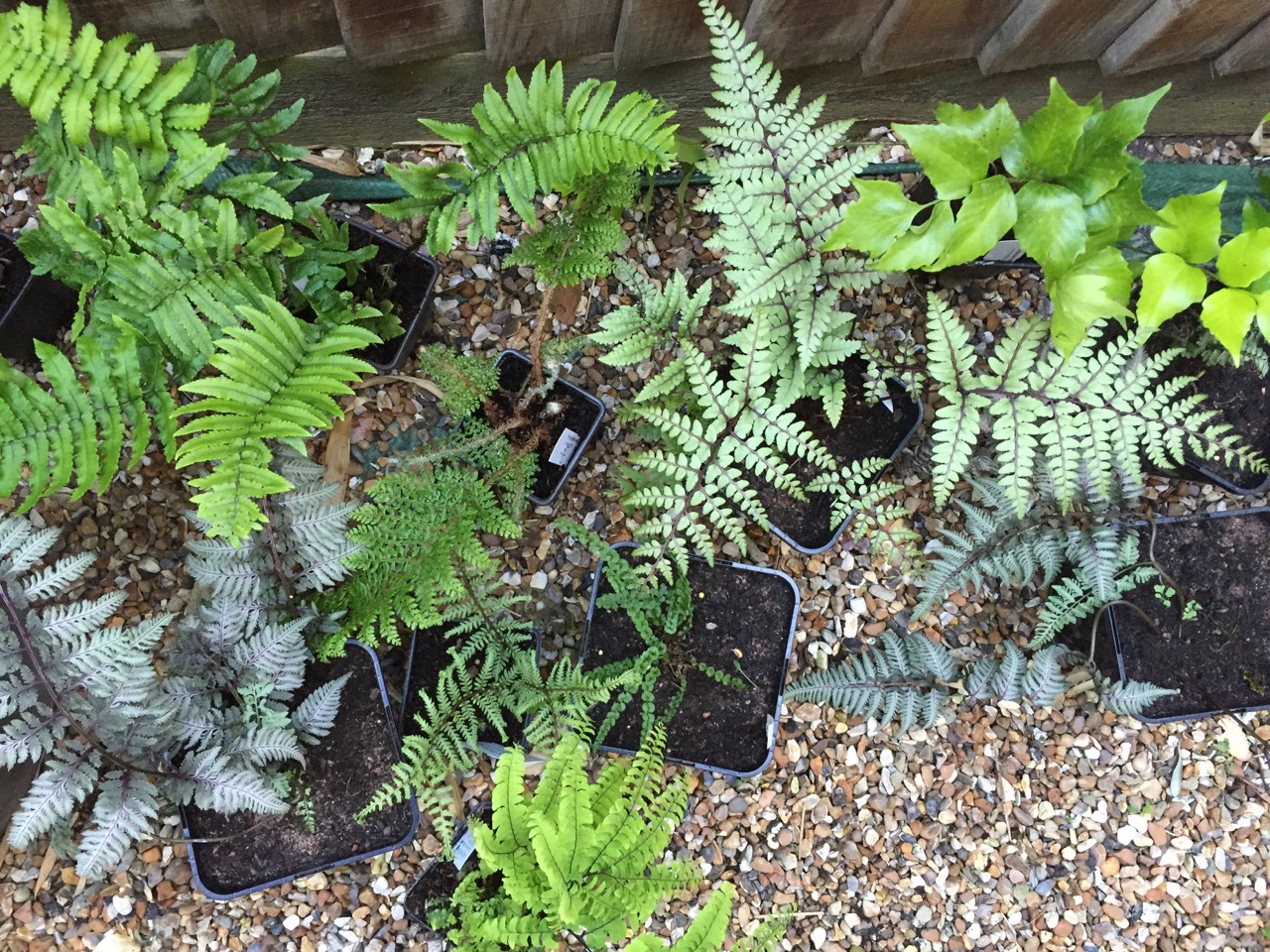 The Salvias I'd been drooling over in pictures for the best part of a year – plants I really love – arrived as young plants.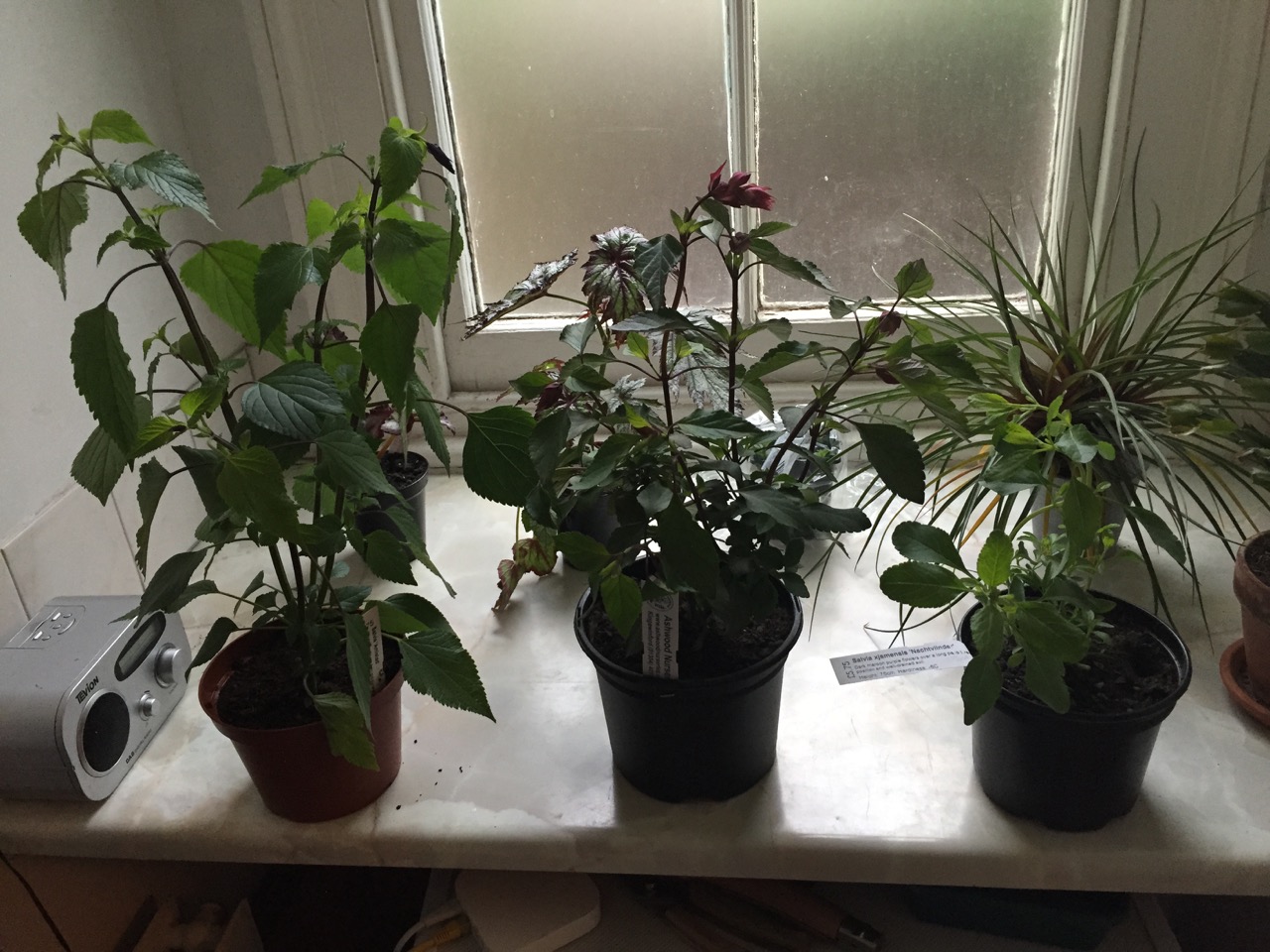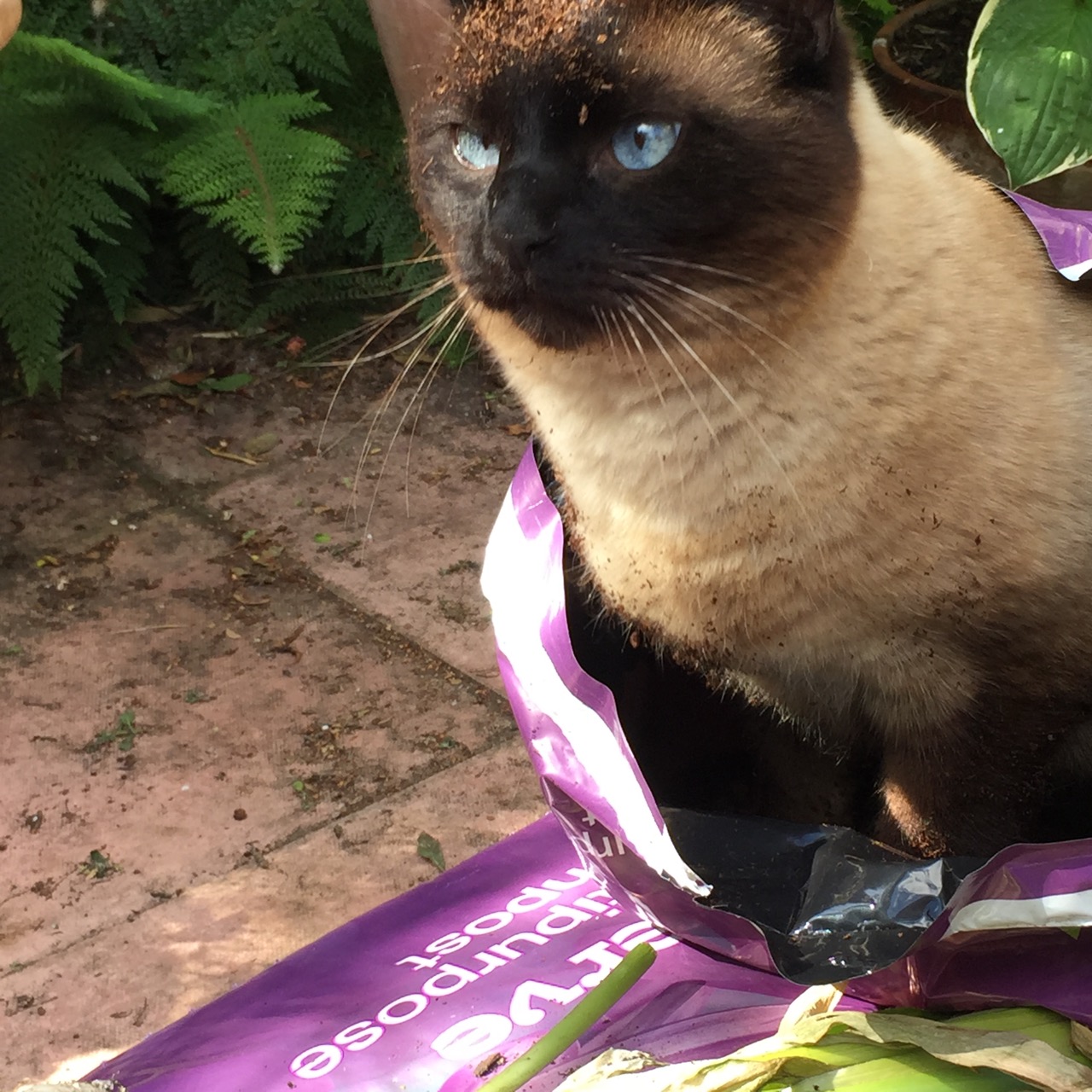 Right at the end of May, we had two big days of filming. First the inspiration day trip to Chelsea Physic garden to meet Nick Bailey. Which truly was inspirational. An incredible day.
It was blazing hot sunshine and Nick took us on a detailed tour of the garden.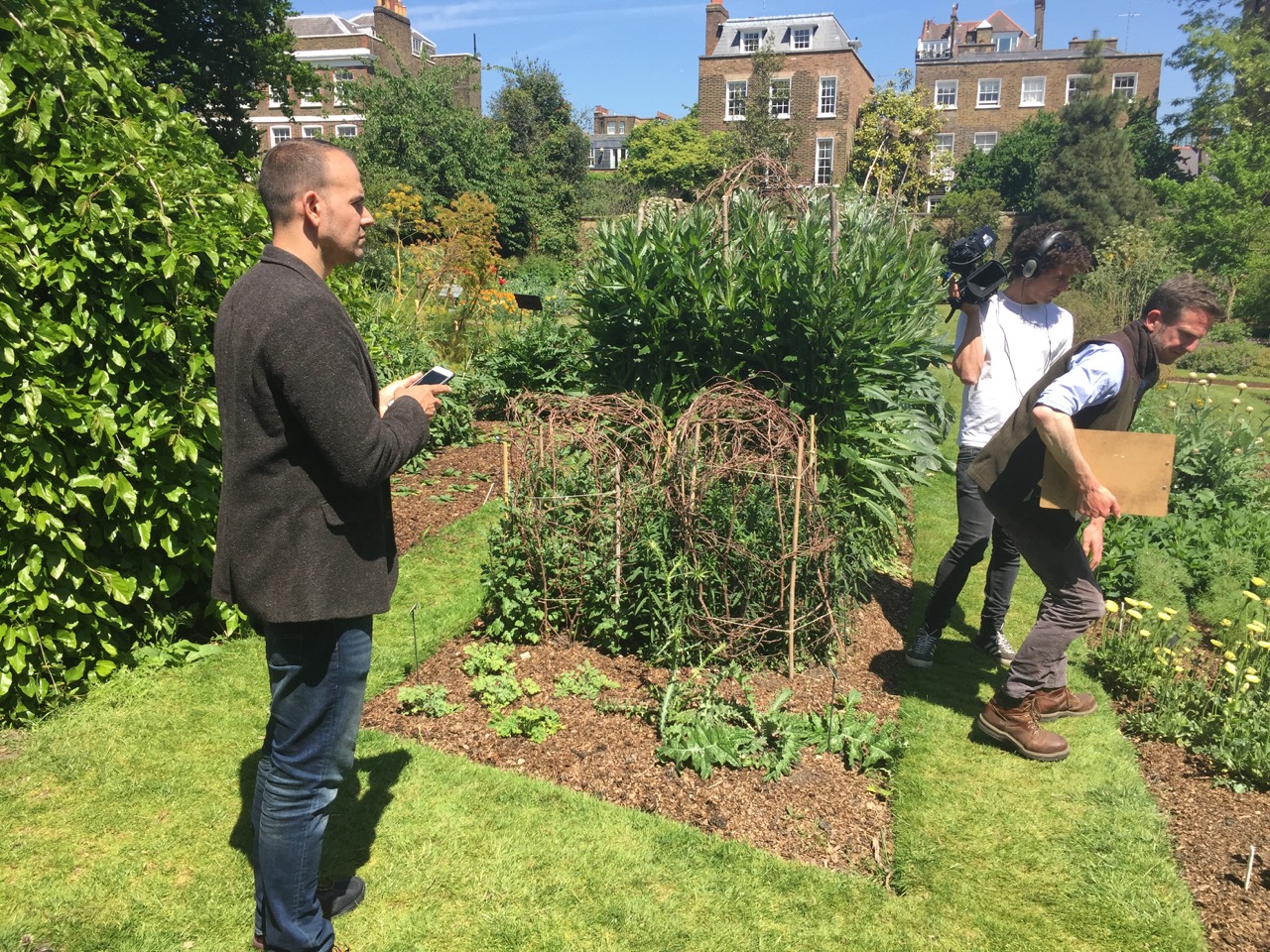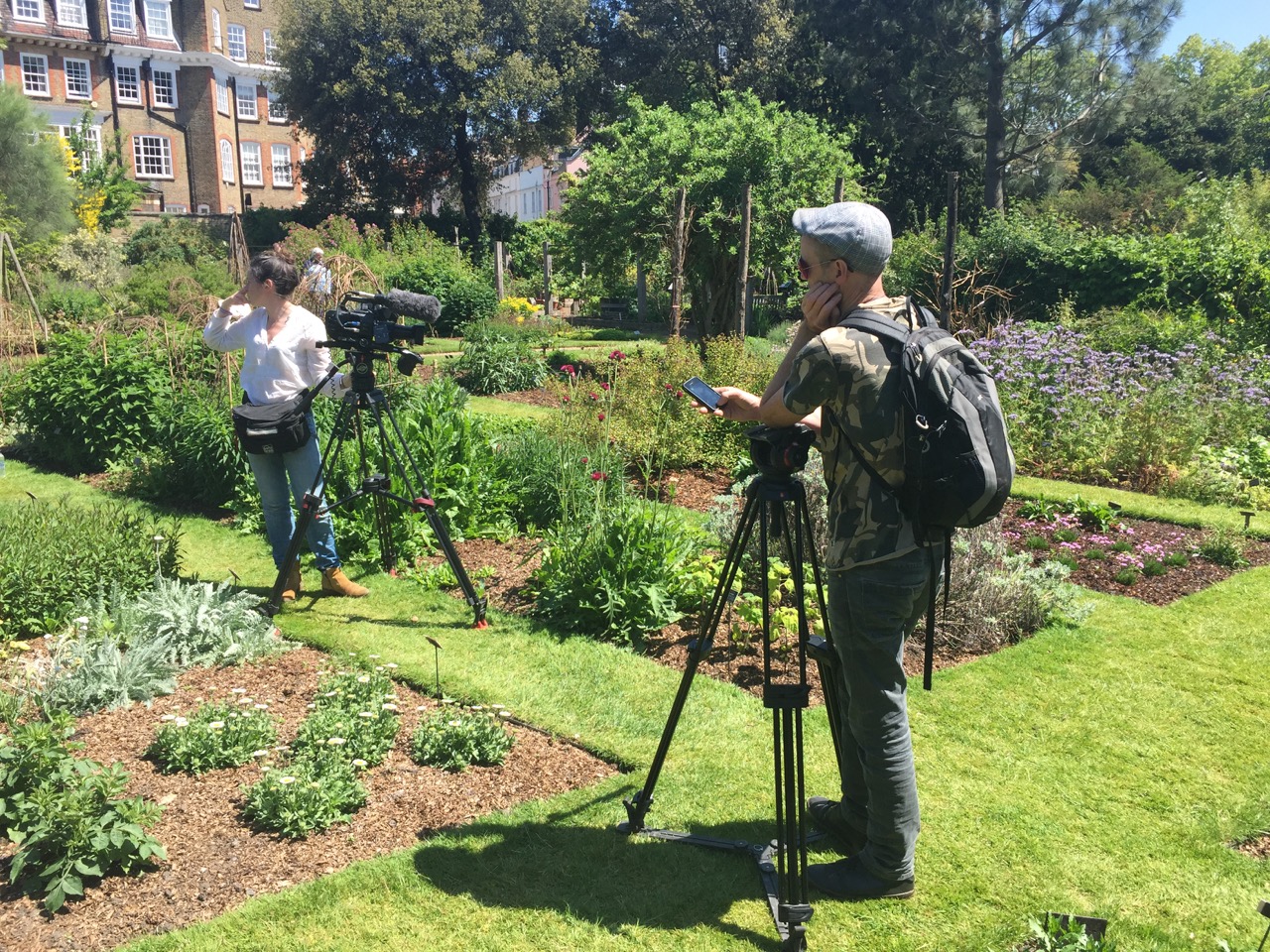 Of particular interest was the Pelargonium collection, a plant I hadn't particularly liked until that day. I now have a mini collection of my own. And of course their very unique fernery.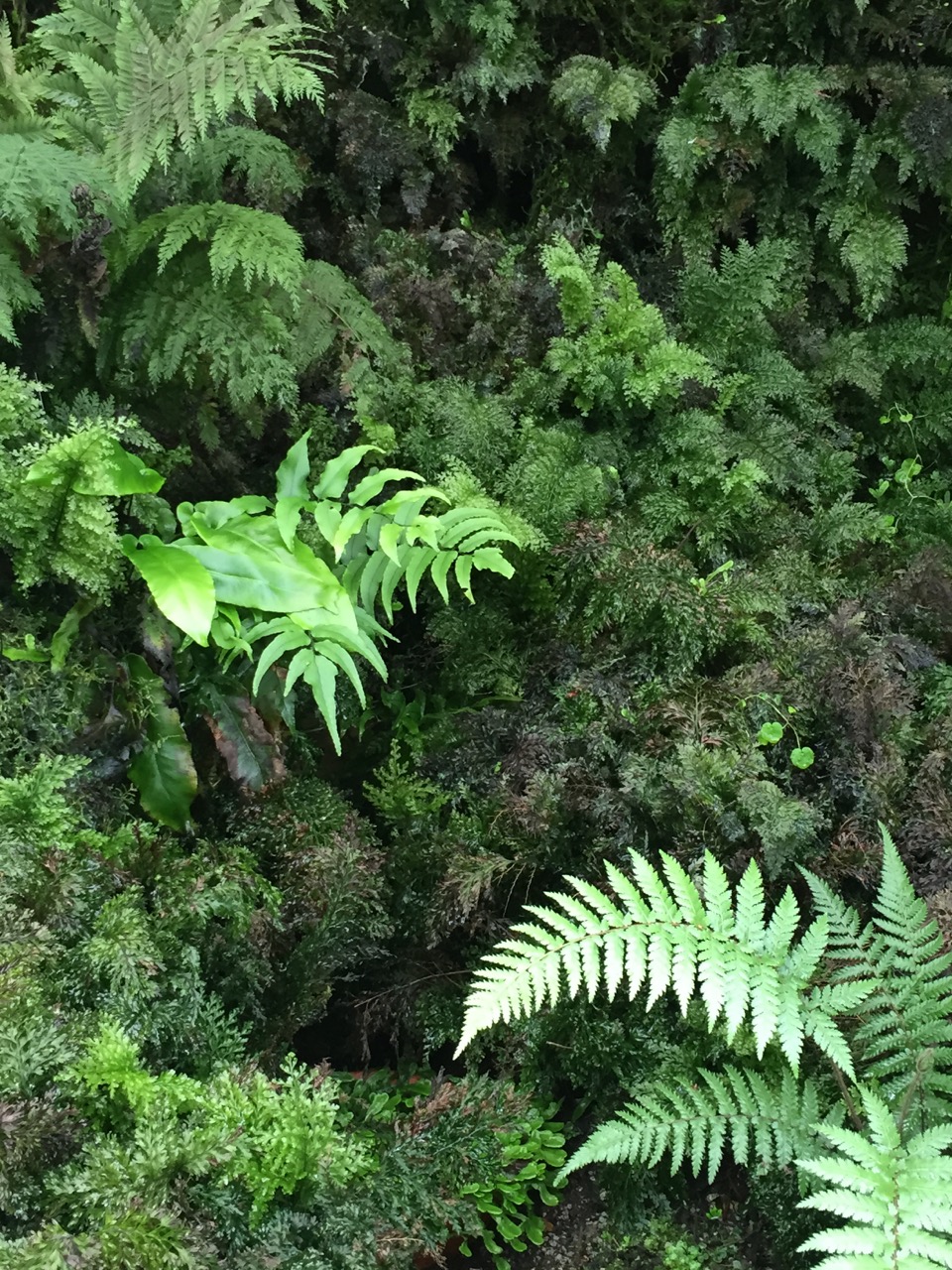 Finally, right at the end of May, Monty came back to check up on our progress. Unfortunately the weather was dreadful, and we felt awful making Monty and the film crew go outside in torrential rain.
However, we made a good start on the fern wall, the Dahlias were all planted in their giant pots and we were all set. All we had to do now was take care of the plants and all would be well come the end of summer. Right? Riiiight?
How wrong we were…