A few weeks ago, the day before we jetted off to Portugal, Chris and I hopped on a train to the most easterly point of Kent, Southern England. The reason? To visit a tiny garden owned by this man, the Frustrated Gardener, Dan Cooper.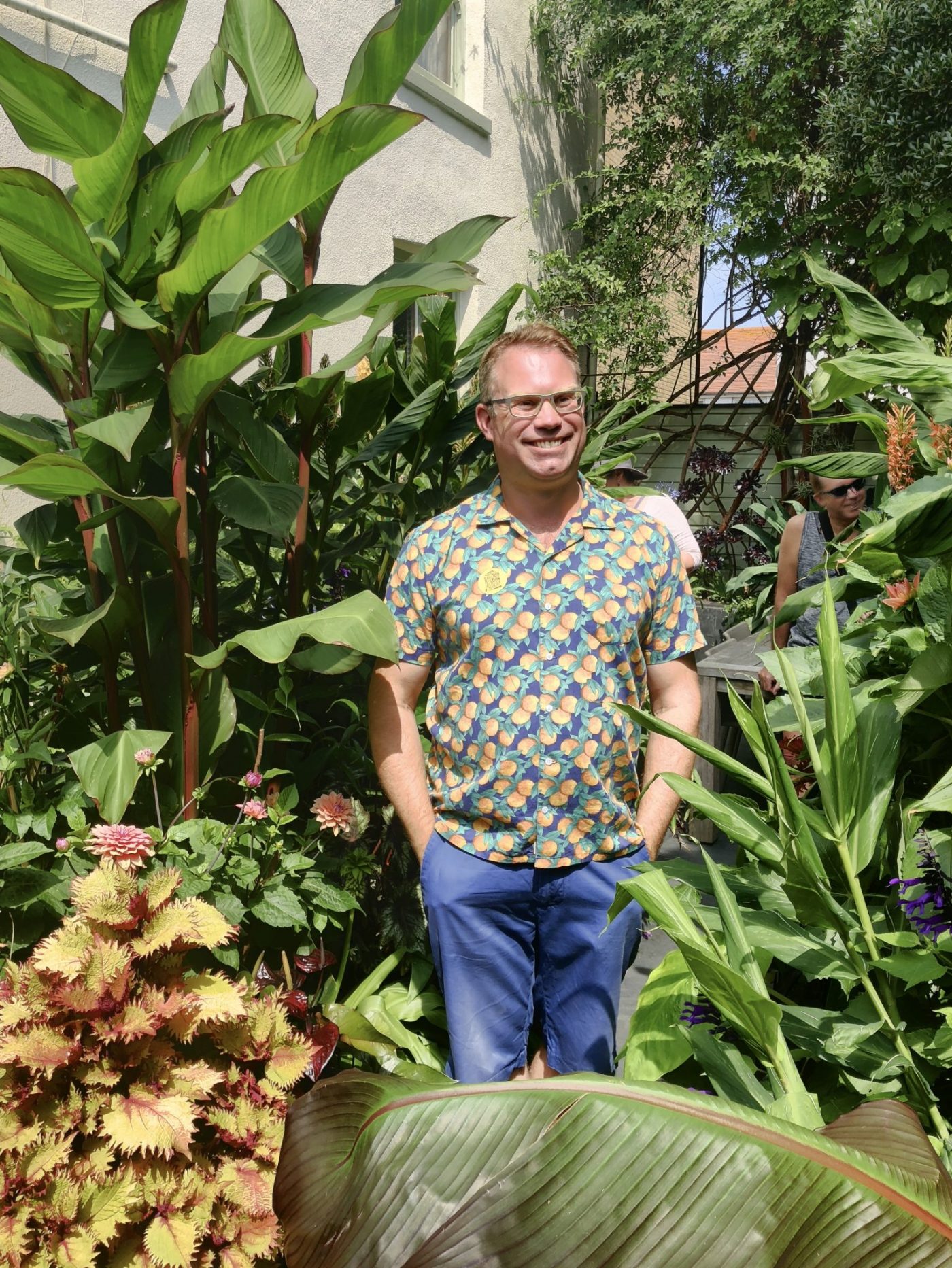 Open on the National Garden Scheme I've been wanting to visit The Watch House for a long time and this year our calendars were in sync. Dan's garden is small, about twice the size of our patio, and maximises space in a number of very clever ways. Primarily using an aspect no garden is short of: up.
Small trees, shrubs and enormous tropical perennials (most growing to that size in a season after going on holiday in the garage for winter) make tremendous use of vertical space allowing more plants to be crammed in. Rather than feel busy, this creates a private enclosed dining area with tiered, dense borders.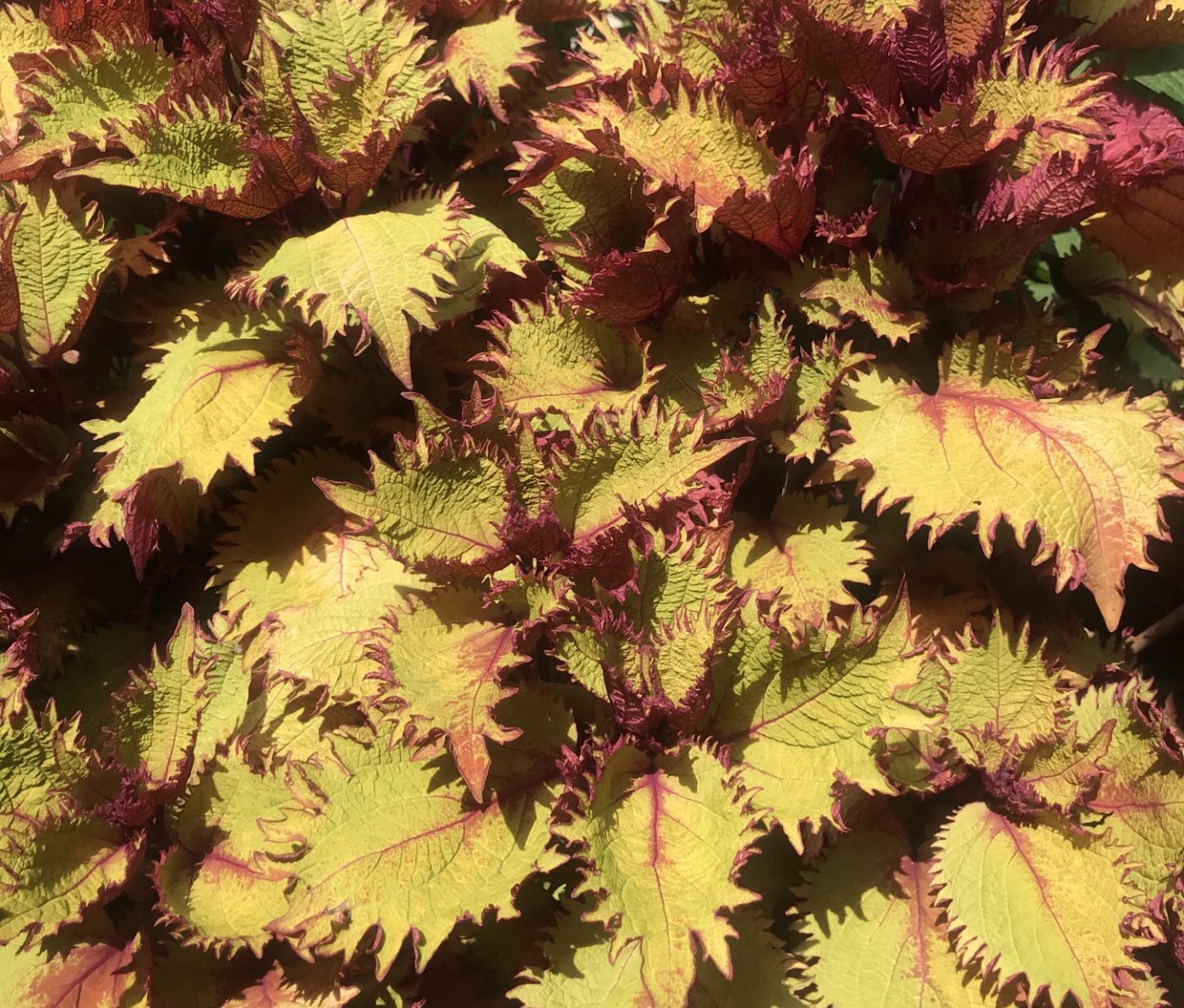 There are two main areas to The Watch House garden, the jungle garden and the newer gin and tonic garden. The former is called a jungle for a reason, over time it has become a literal jungle of unusual and exciting exotics while keeping sociable areas accessible. Complete with a BBQ, sink and dining table, allowing guests to eat and marvel at the impeccable gingers, cannas, astelia and agapanthus. I'm listing a small number of the plants Dan has lovingly grown.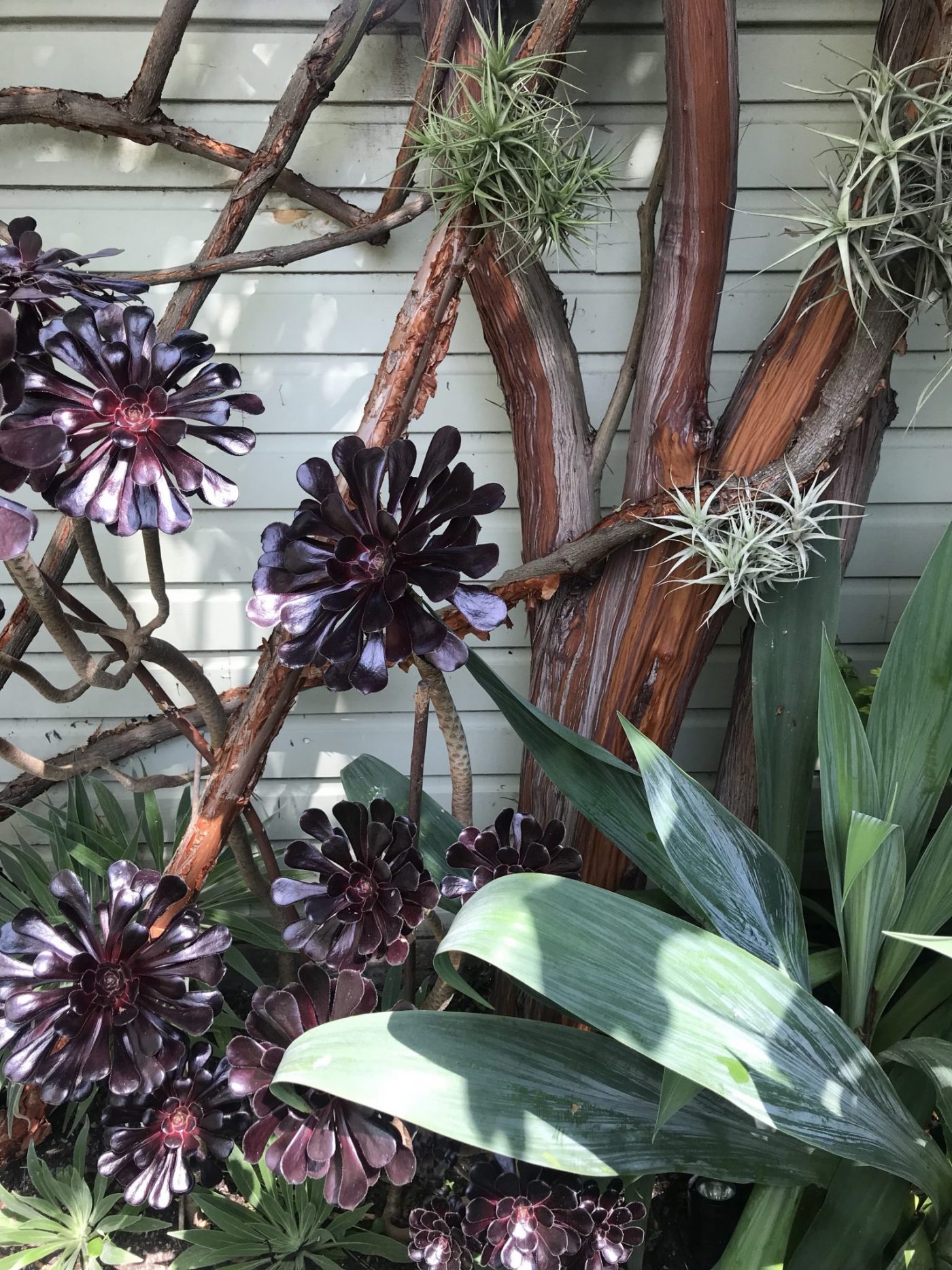 One of my favourite groupings was the above combo of Aeonium arboreum 'Zwartkop', Beschorneria yuccoides, Echium, Tillandsia(!) and the beautiful bark of the tree. Everyone was asking the name of the tree, including me. Dan rolled "Lyonothamnus floribundus ssp. aspleniifolius" casually off the tongue before laughing and telling us to look up Santa Cruz Ironwood.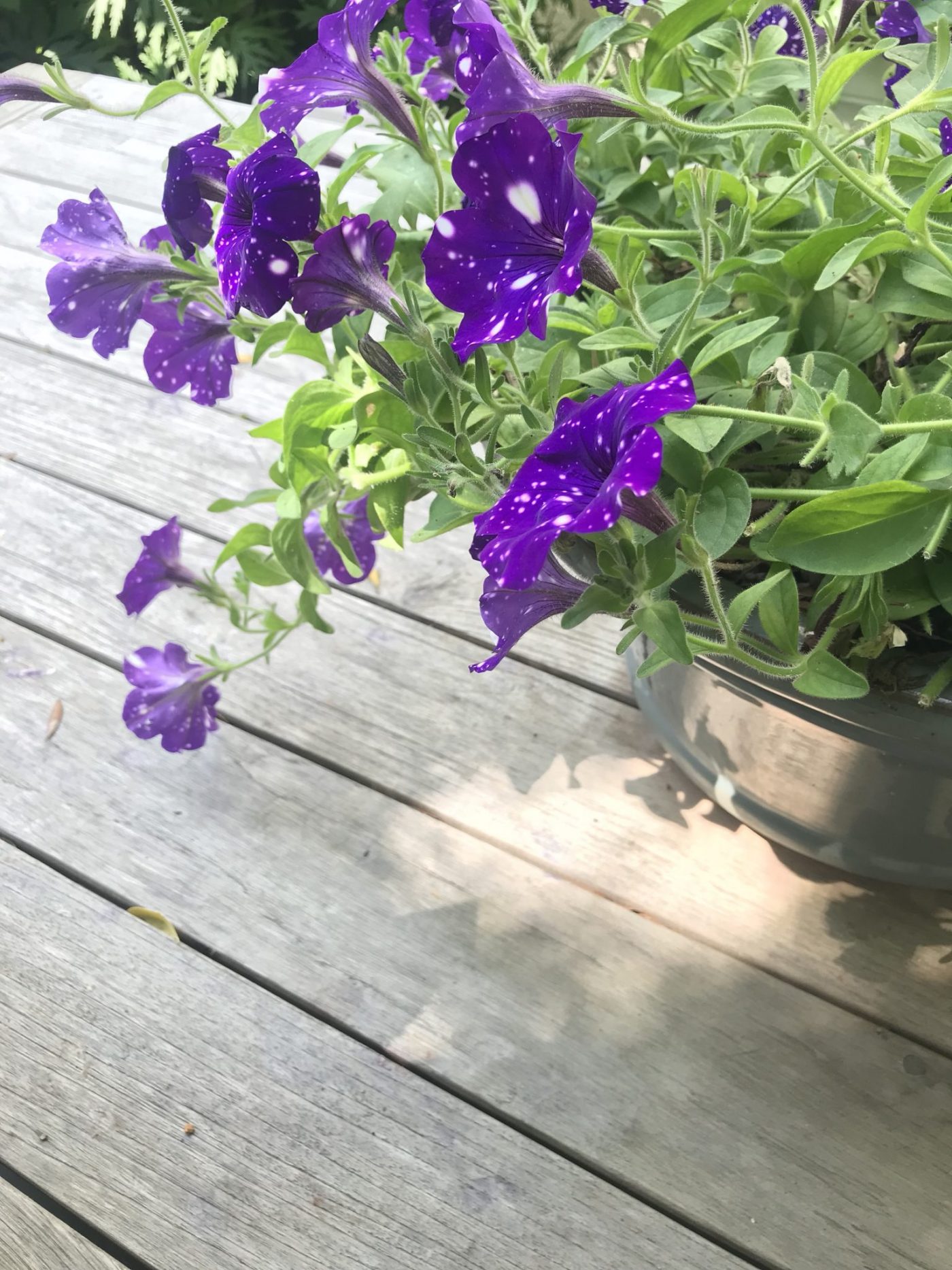 Dan possesses an enviable quality which is an eye for good husbandry. The garden and home are cut straight from a magazine and when it comes to the plants, you'd be hard pressed to find a leaf out of place. It's an important point in small gardens that can't be stressed enough, in small spaces everything is on show.
Often you're best hiding tatty plants behind others or binning them if you have people coming over and want the garden at its best. Alternatively, you can be like Dan and grow every plant well, putting in the time to check on and look after them.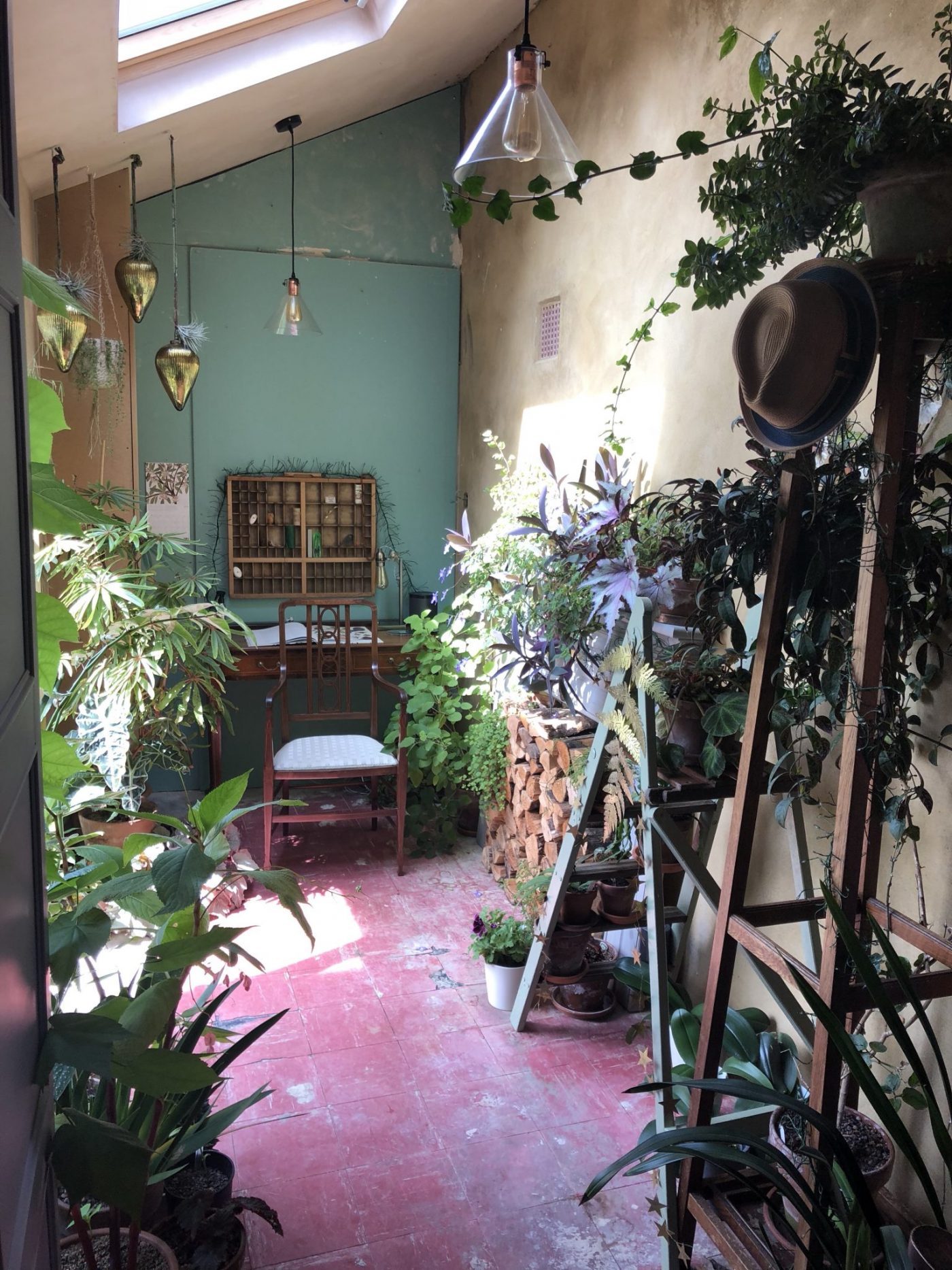 I love the writing room, filled with colourful houseplants and overlooking the gin and tonic garden. I had a particular fondness for the relatively new gin and tonic garden, though I'm not sure why. Perhaps the link to gin… or because it had lots of smaller plants, cramming even more in, or because it had more pink and purple.
Whatever, it looks great and I loved the way Dan created little collections of colour themed plants throughout both gardens. Below Cordyline 'Pink Passion' is the star among pink dahlias and solenostemon.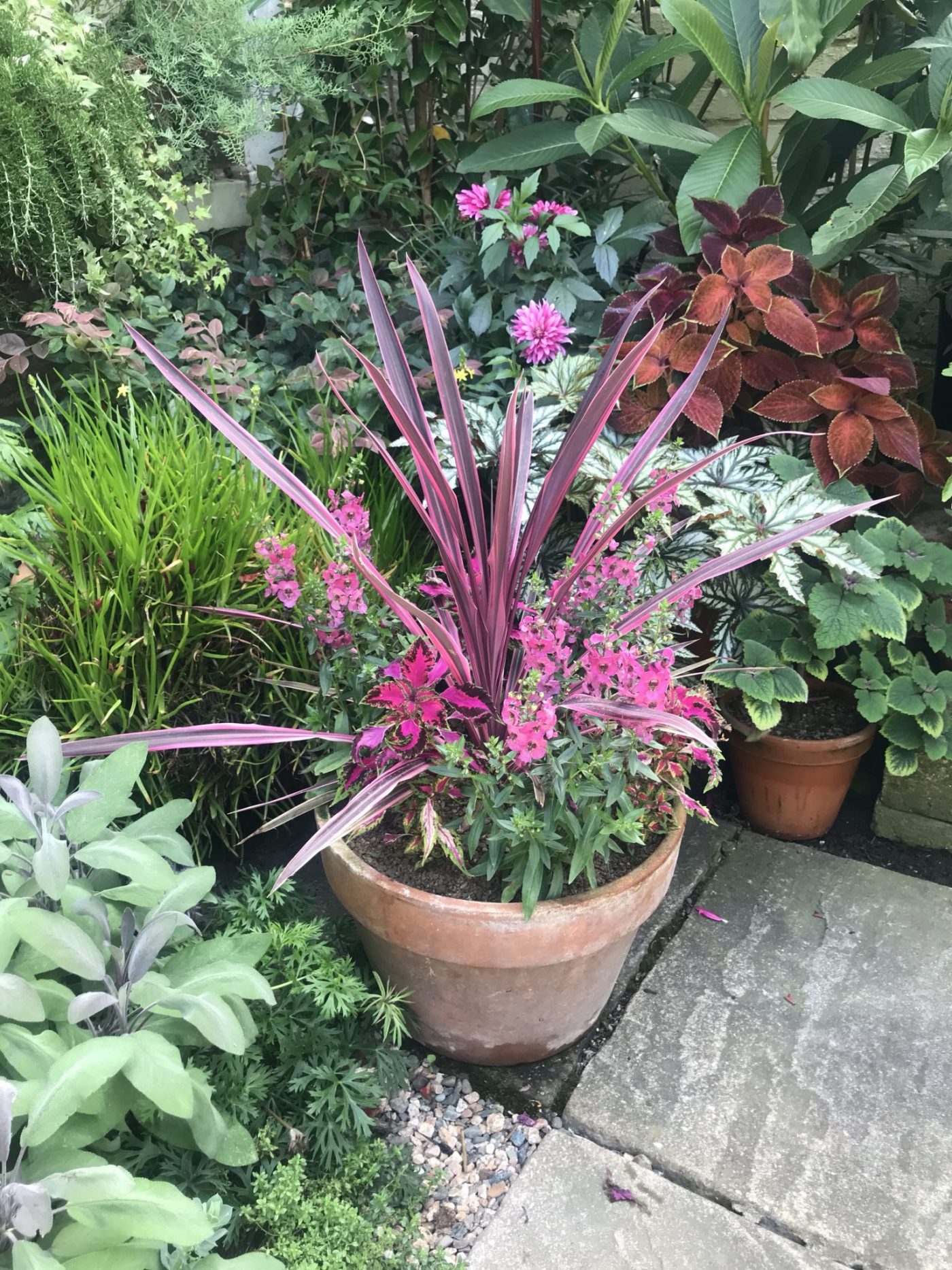 I had a lot of fun nosing around the greenhouse too. Given I grow lots of veg and fruit on my allotment, I was – and I don't say this lightly – blown away by Dan's tomatoes. Does this man know how to grow anything badly?! I think not.
I don't recall exactly when I first started reading Dan's blog but it was a good few years ago. I'm drawn to people who are genuinely excited by the stuff they do. A clue is usually when someone can talk about it all day and you can happily listen as they pass that excitement on. Read Dan's blog or listen to him talk about his garden and you'll end up loving plants as much as he does while learning a hell of a lot along the way.
Visit The Watch House in Broadstairs, Kent when it opens on the National Garden Scheme next year and see it on Gardener's World soon. It was well worth the journey and Broadstairs itself is a beautiful little seaside town to spend the day.