"It's like being at Kew Gardens in the sky!" exclaimed one visitor – I'd liked to have responded with "not quite".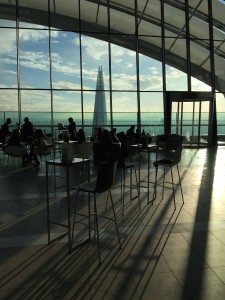 Most people will visit the Sky Garden at the top of the Walkie Talkie tower for the views, as we did. It's an incredible space I'm glad to have experienced, with the best views across all of London. Including a jaw dropping panoramic directly facing the Shard.
It's essentially the pinnacle of urban gardening. If you search for the definition of "urban garden" the Sky Garden is it.
I was more interested in the plants of course and the choice and planting has clearly been meticulously planned. However, only weeks after the place opened, almost every single one of the Dicksonia tree ferns, Strelizia reginae (Bird of Paradise plant), cycads and stylish succulents all had dieback and/or powdery mildew.
With my new found RHS Level 2 detective hat on, I'd suspect a severe lack of water throughout the whole place – something that will take at least a year to grow back with this scale of plant damage. (Or could it actually be to do with the altitude?!) The venue says it is just the plants' stage of growth. I'm sure it will all look great in a year or so.
That aside, the Sky Garden is amazing. It's free if you can book tickets. And one day, I'm sure that planting will eventually look close to what you'd expect at Kew.
Here are a few photos…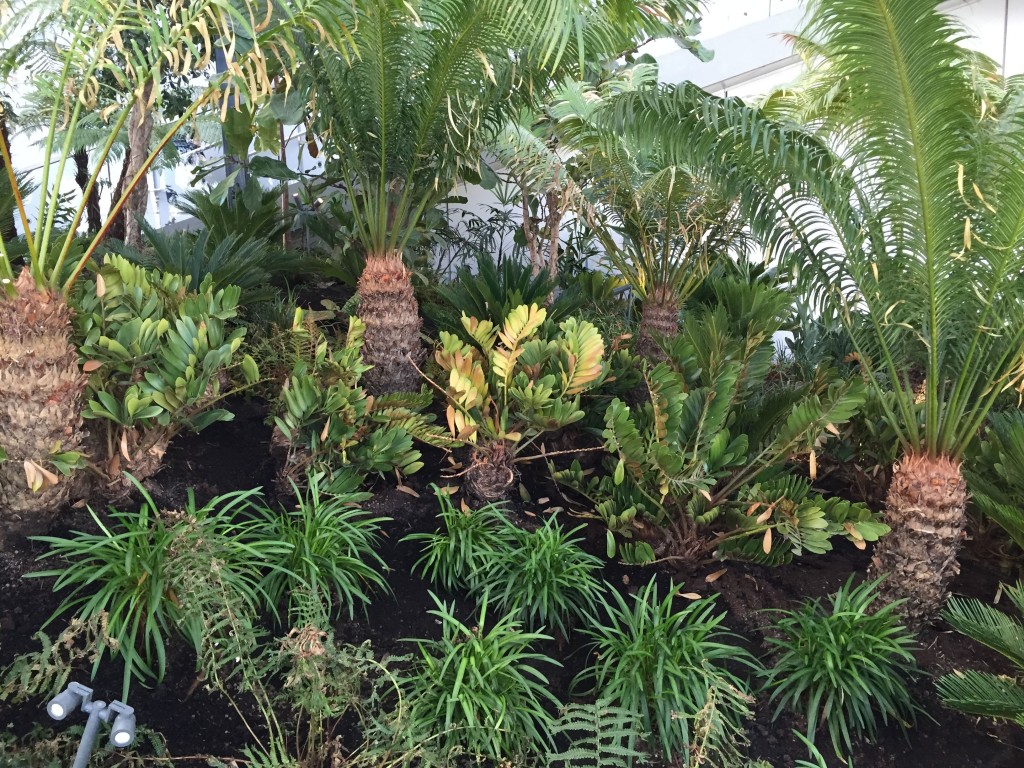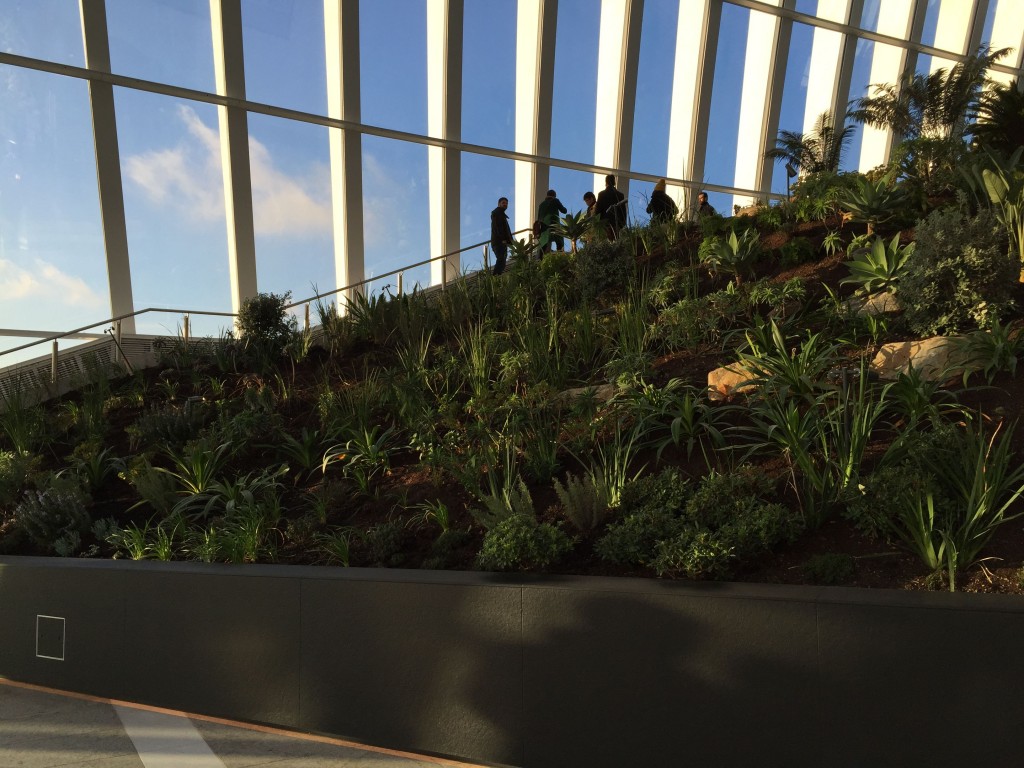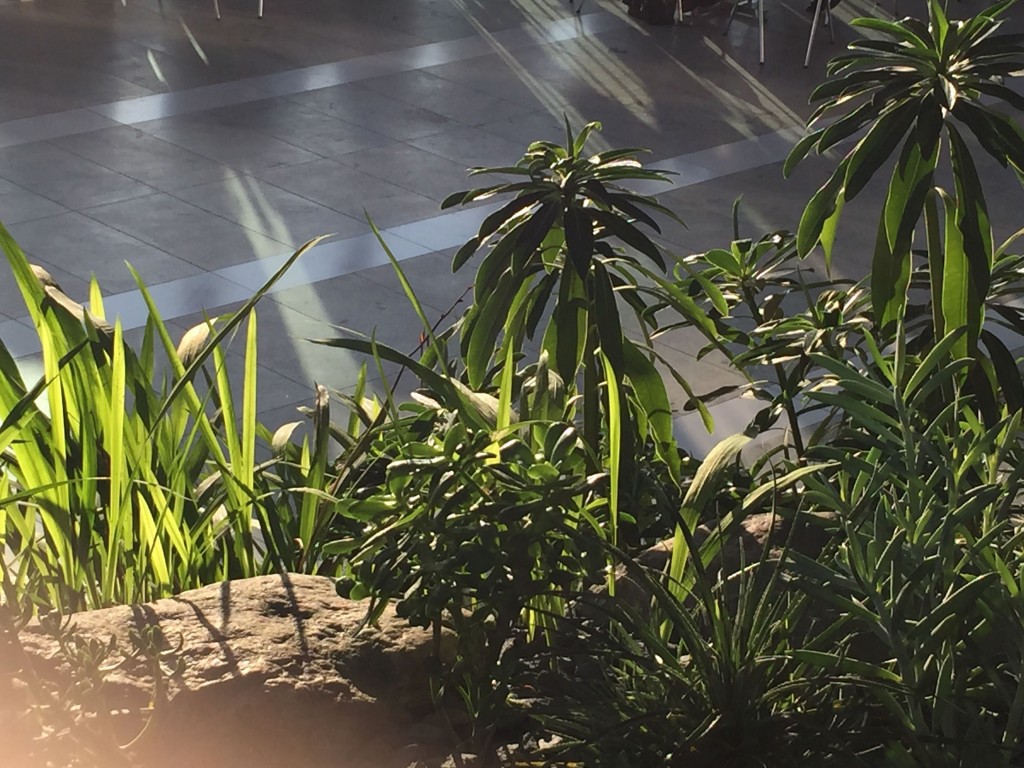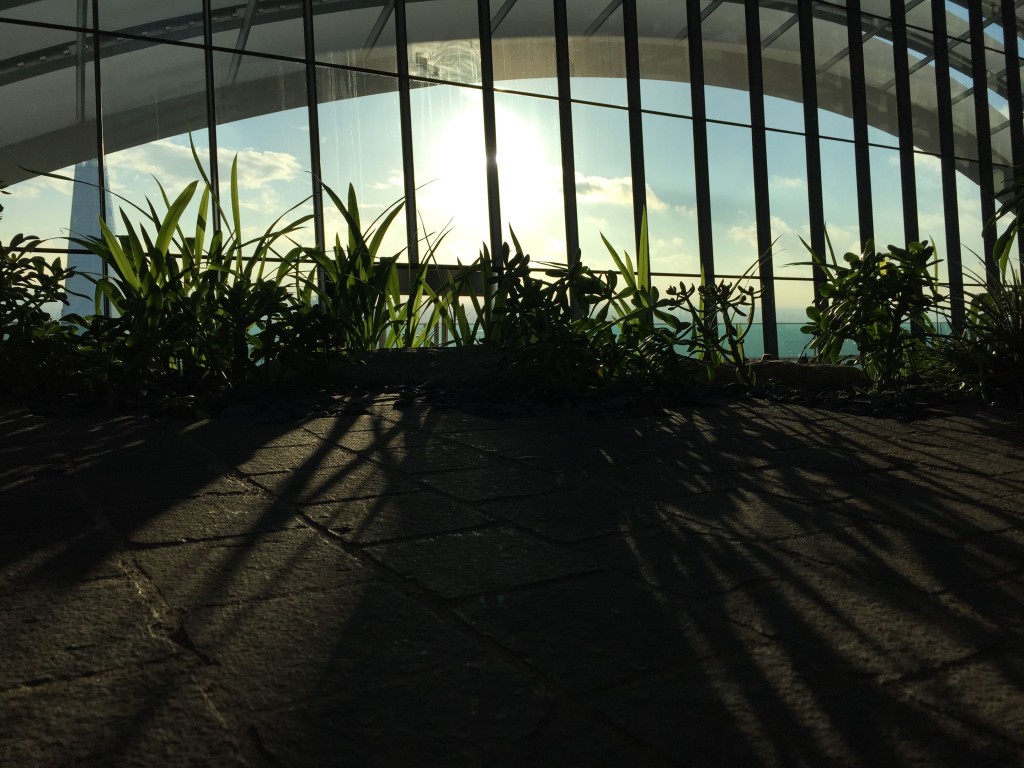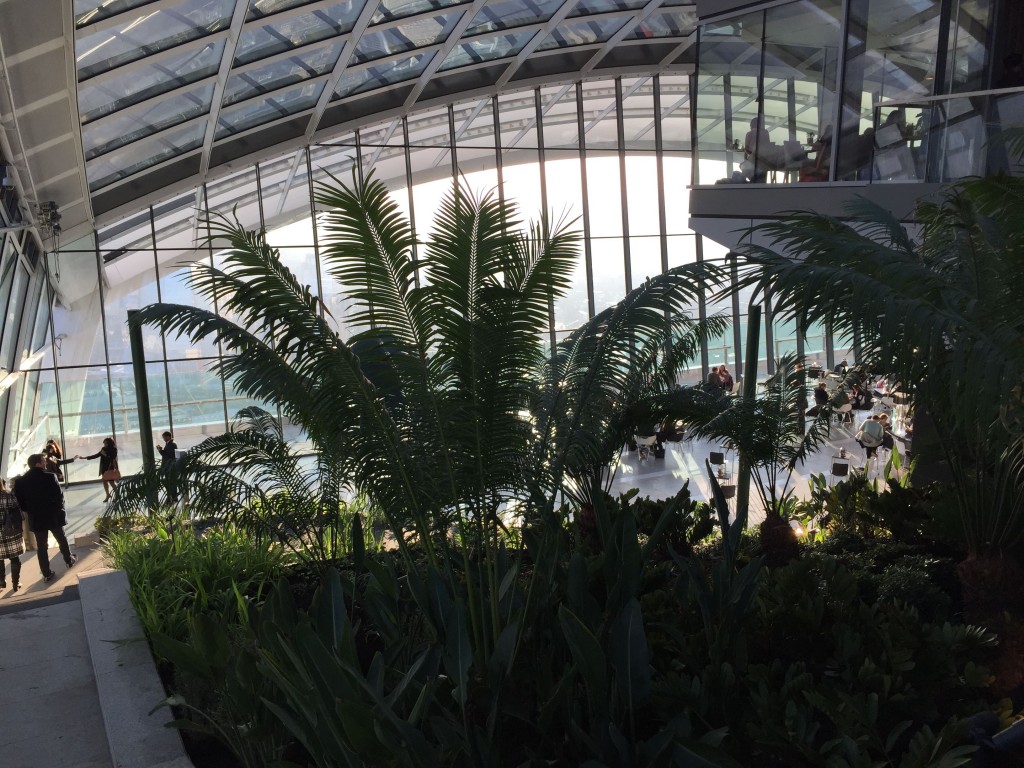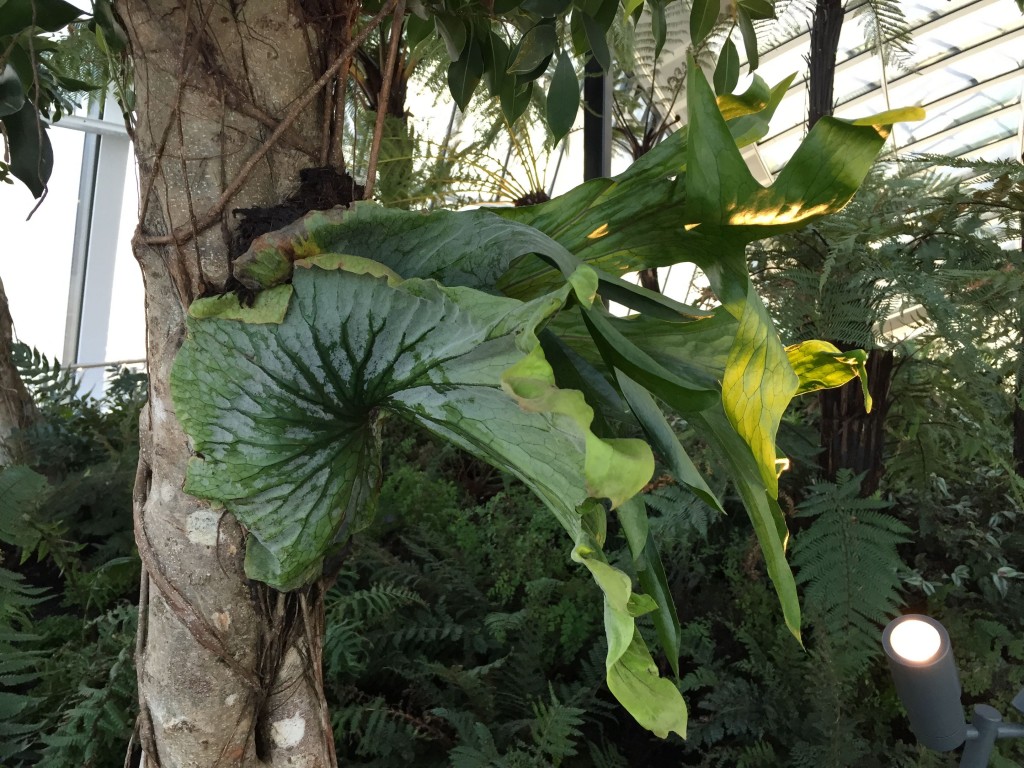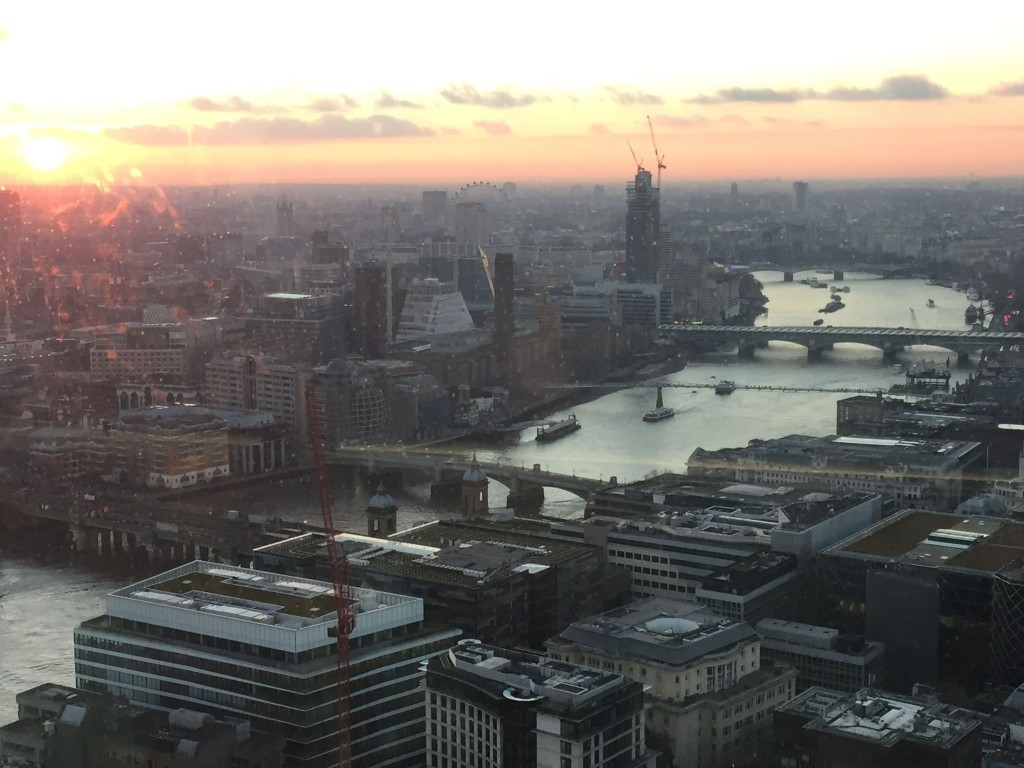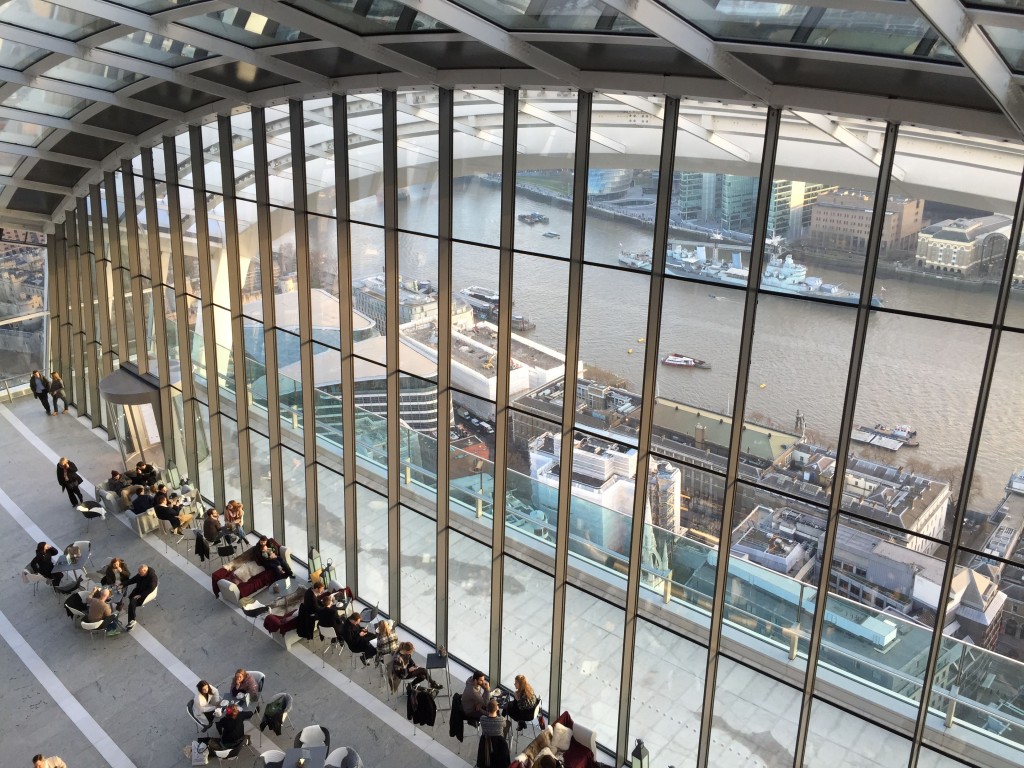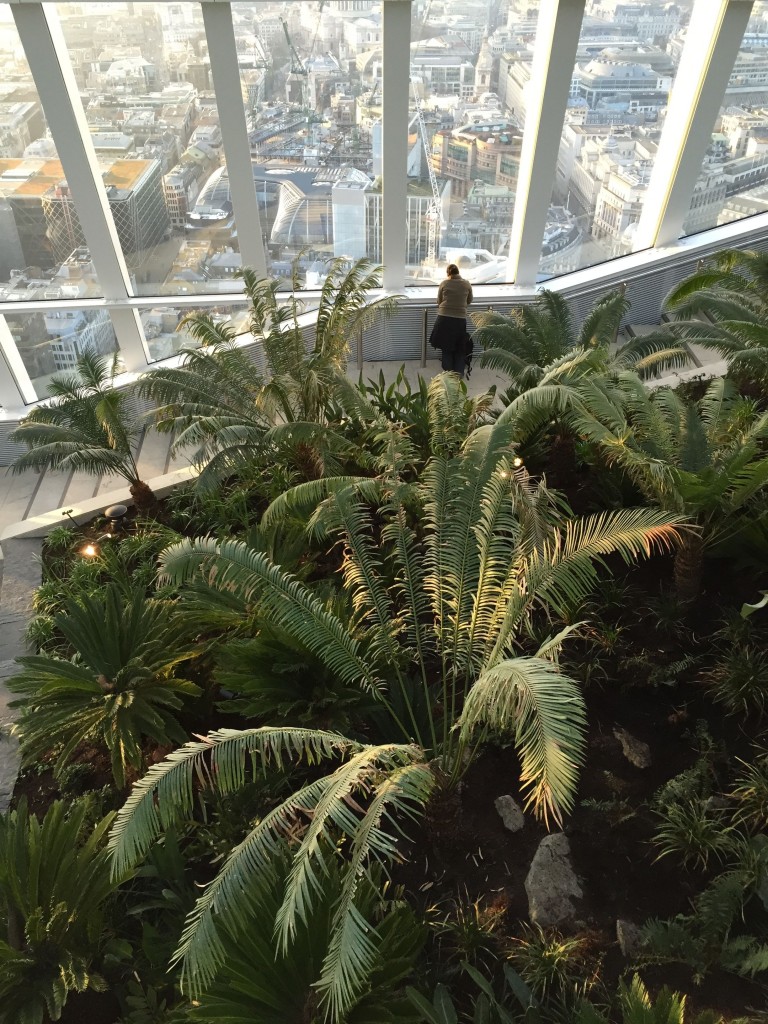 And if you've read this far, I'll throw in some photos from Columbia Road Flower Market and the Barbican conservatory we'd visited earlier in the day around the corner…