Having used Spear & Jackson's hand tools on my allotment in London for a number of years and loved them, I was very excited when I was given a new set from their 'traditional' range to try out.
Initial impressions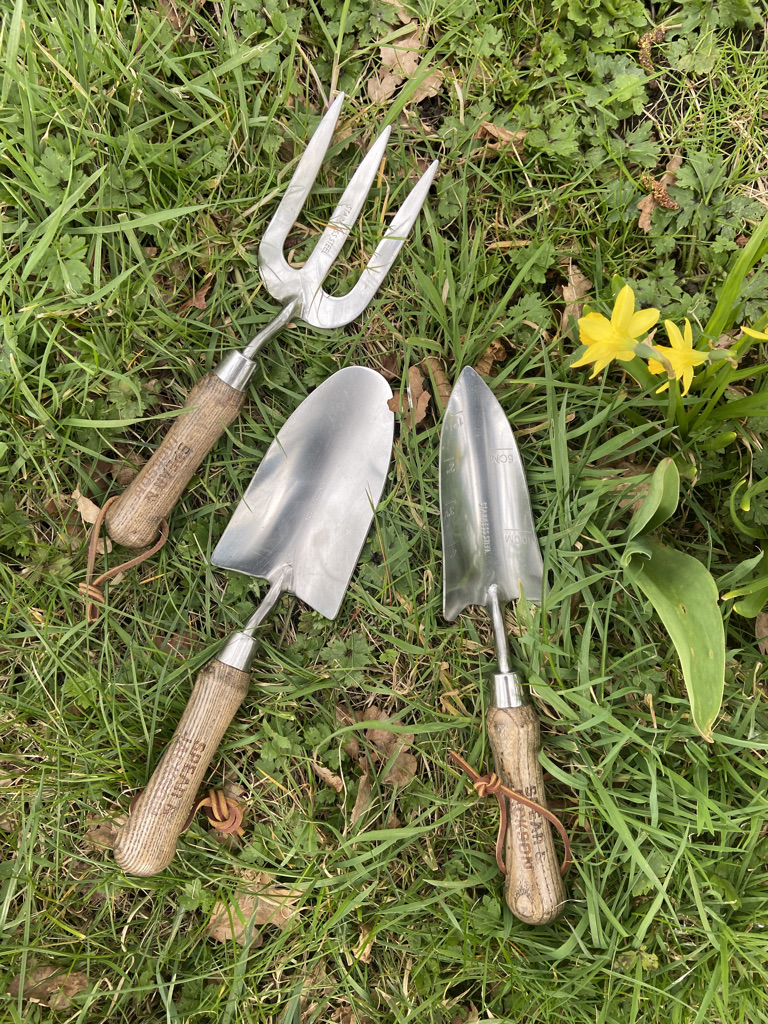 The set comes with a hand fork for weeding, a trowel for general digging from weeding to planting, and a transplanting trowel with measurements on it.
You could argue that the transplanting trowel isn't necessary but I have to admit, I like it for three reasons. First the measurements are handy for judging depth from time to time, and I guess the idea here is that you can use it to transplant small plants to the same depth more accurately. I also like the shape of it, being narrower and pointier, you really can cut in more easily around a seedling or slice a section off a perennial for propagation, cutting through roots with more precision than a standard trowel. Its shape is also good for forming quick lines in soil for sowing seeds.
Trowels are one of gardening's essential pieces of kit and you might assume they're all the same. But having spent years digging with the things I can assure you they aren't! There are a few things I look for. First is strength because poorly made trowels can bend when ground is hard. I like that this Spear & Jackson set is very strong and, even up against the wet heavy loamy soil of our new Yorkshire garden, there wasn't any budging.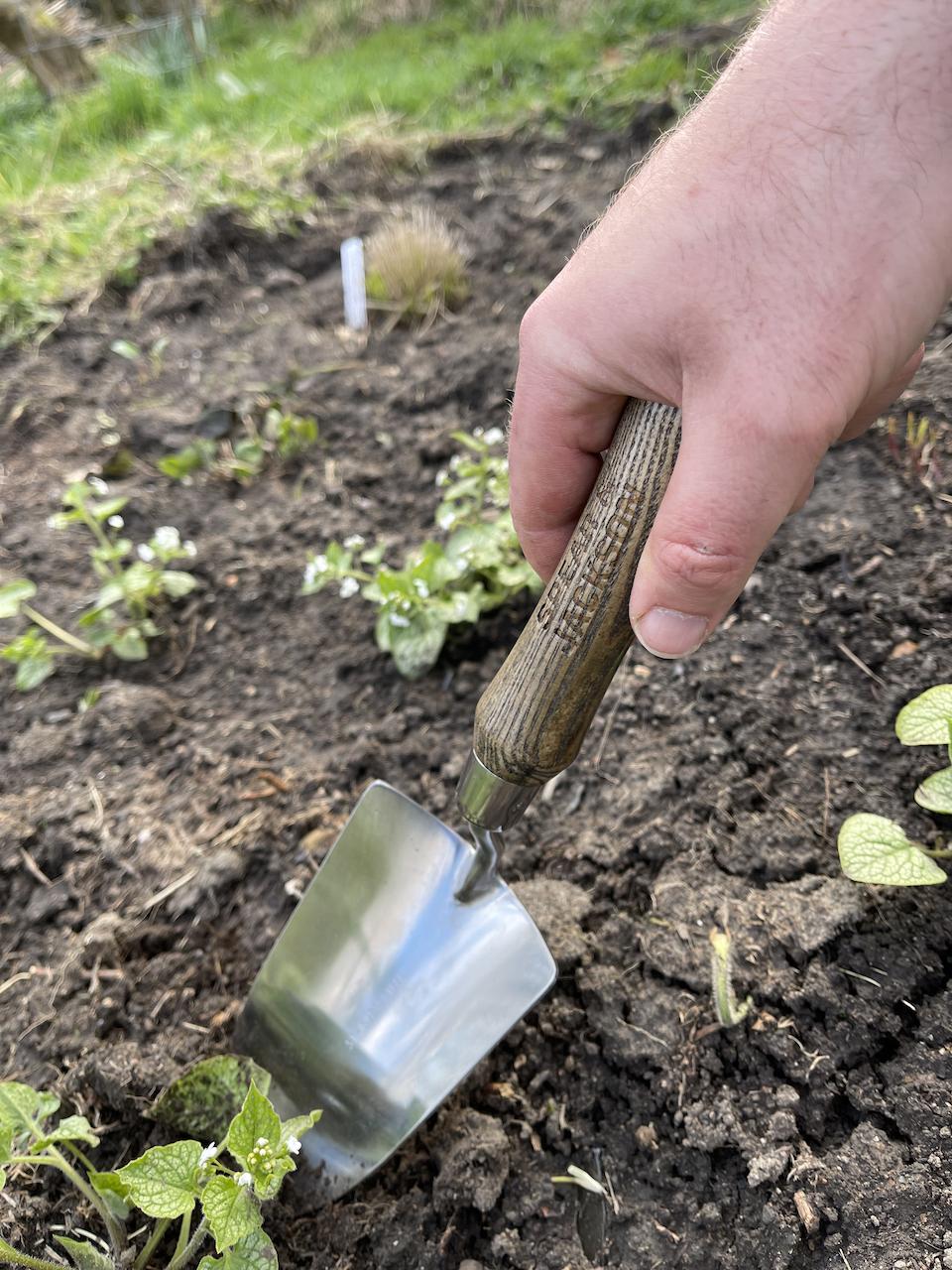 Secondly with regular trowels, I prefer them to have a flat line along the top of the blade (where the blade meets the handle forming the 'corners' of the blade). Some trowels have points here which get caught on trousers and compost bags etc. That sounds silly but it can be very annoying and time wasting – if you're busy in the garden, a trowel getting caught on a compost bag as you're scooping compost out knocks the compost off, causing many micro delays that add up.
Thirdly the handle has to be comfortable and for me, that means smooth wood, which this has. Wood also doesn't feel cold like metal, which is important during the colder months. No plastic either, which we know we need to cut down on in the garden for environmental reasons. Wood decomposing after many years (it can last for decades!) and metal can be recycled.
A hand fork is another essential because, despite gardeners like me getting all excited about Hori Hori knives, it is still the humble hand fork that removes most weeds most easily. I use hand forks all of the time and like them to feel much like trowels in use. They also need to be strong so the tines (metal forky bits) don't bend.
I love this set of tools, I like the look and feel of the traditional range's wood alongside the metal. All in all, this is a very good gardening hand tool set and based on previous experience from Spear & Jackson's other range, I'm happy to recommend them as a low-cost, good quality product.
Long term impressions – come back in a few months to find out if my opinion remains the same!