At the end of June 2016 Chris and I were in Chilham, Kent for the beautiful and dreamy countryside wedding of our friends, Simon and Clara. The day after the wedding in this magical old village, we went for a long walk through fields and woods with Simon, Clara, their friends and relatives. It was idyllic, passing fields of wheat, old woodland and meadow. On that walk we stumbled upon a bank of wild orchids including my first sighting of a bee orchid, one of my favourite wild flowers. As special as those orchids were, another little patch of wild flowers has stayed with me too.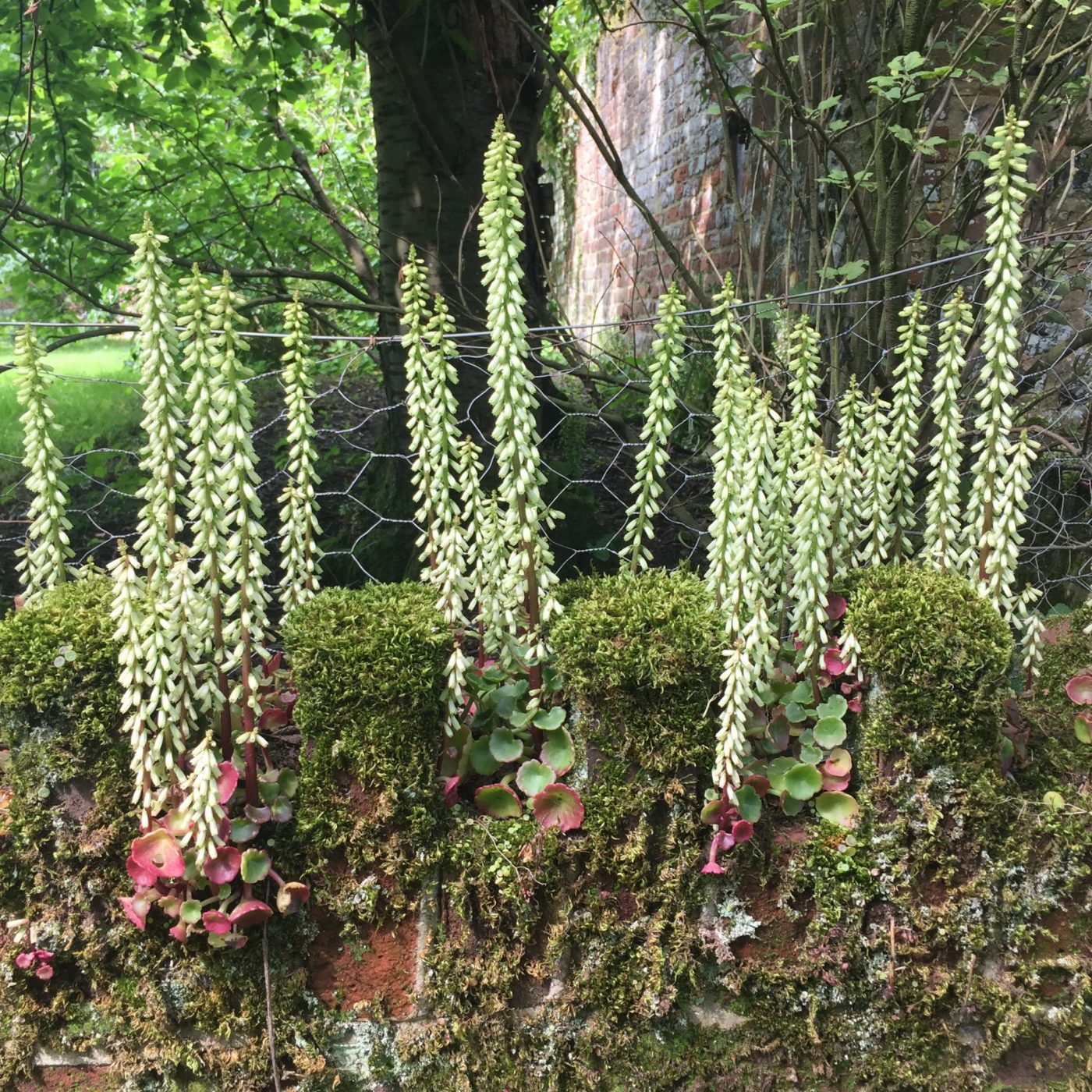 Umbilicus rupestris, the navalwort, flowering with vertical spires on a little wall to a drive shaped like the ramparts of a castle. Growing between bricks smothered in moss, something about it told me these were not accidentally growing here; why only in this spot and why only in those little nooks? After some research I learnt what the plant was and that it primarily grows in the coastal areas of the South West of the UK, its home mainly Cornwall and Devon. To find it inland in Kent was most unusual.
A year later, in September 2017, Chris and I were staying in St. Ives in Cornwall, a place I went on holiday as a child many times with my friend Daniel and later my own family. St. Ives and Tobermory on the Isle of Mull in Scotland are embedded in my early memories from these summertime adventures; I wonder if I ever noticed these plants then as a little boy.
This time with Chris was a perfect week the two of us cherish, entering autumn but with summer-like weather (bar one day with torrential down pours). During this week my eyes were alight with moss laden trees in the humid maritime climate, Polypodium ferns growing epiphytically from the trunks and branches, collecting all the nutrient and water from rain and air.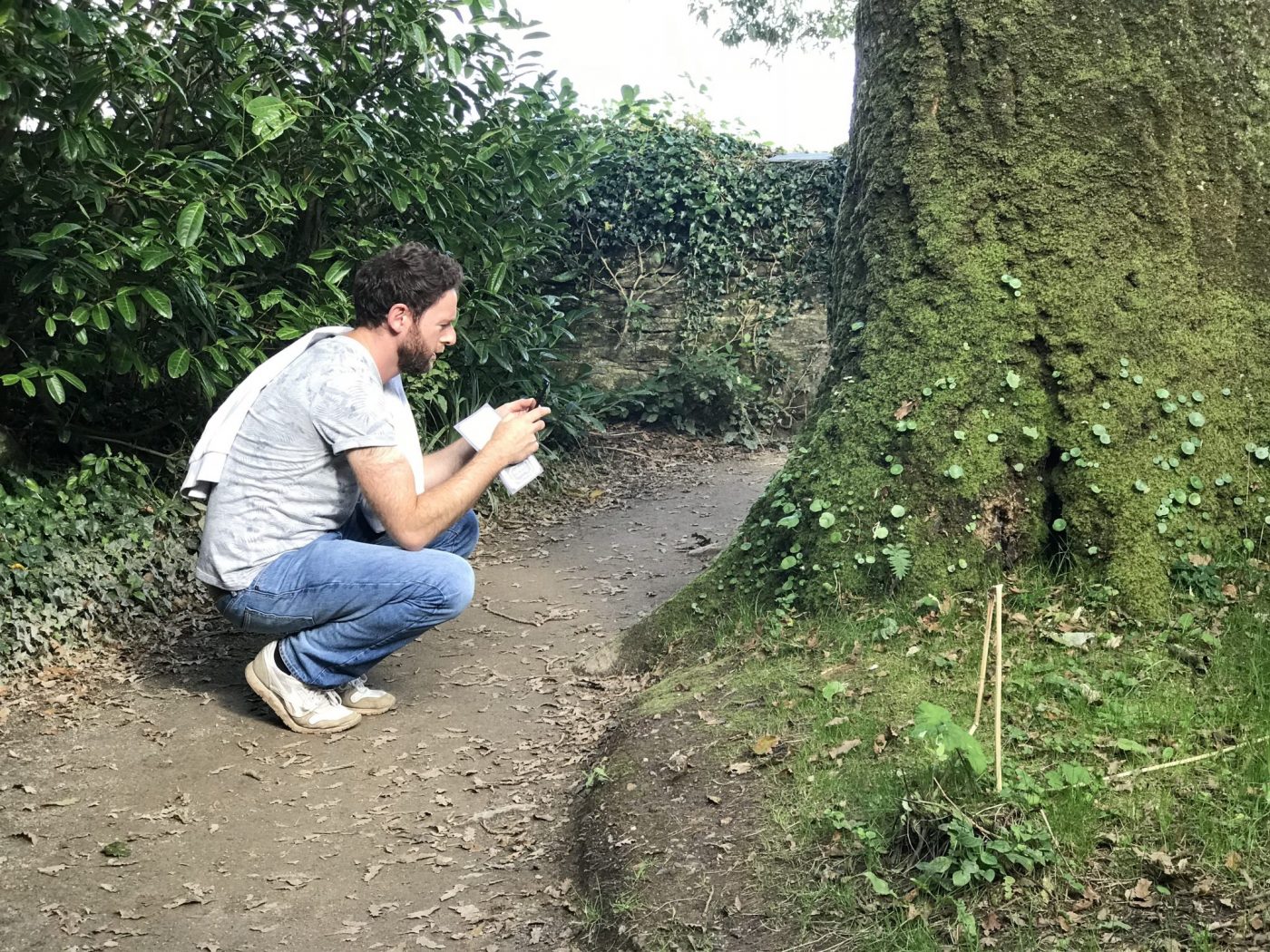 Joining them were the unmistakable leaves of Umbilicus rupestris, buttons studding the woollen moss. It was growing everywhere; on trees, banks and walls. The leaves are peltate with the petiole attached to the centre of the leaf, as seen on Tropaeolum majus and the popular houseplant Pilea peperomioides.
We'd missed the plant flowering however at Tremenheere Sculpture park I did find one bank covered with spikes of spent flowers gone to seed. I gently tapped a few little seeds into my wallet to try growing at home, but I had a feeling that I needed to sow those seeds now, not store them. And that's what I did.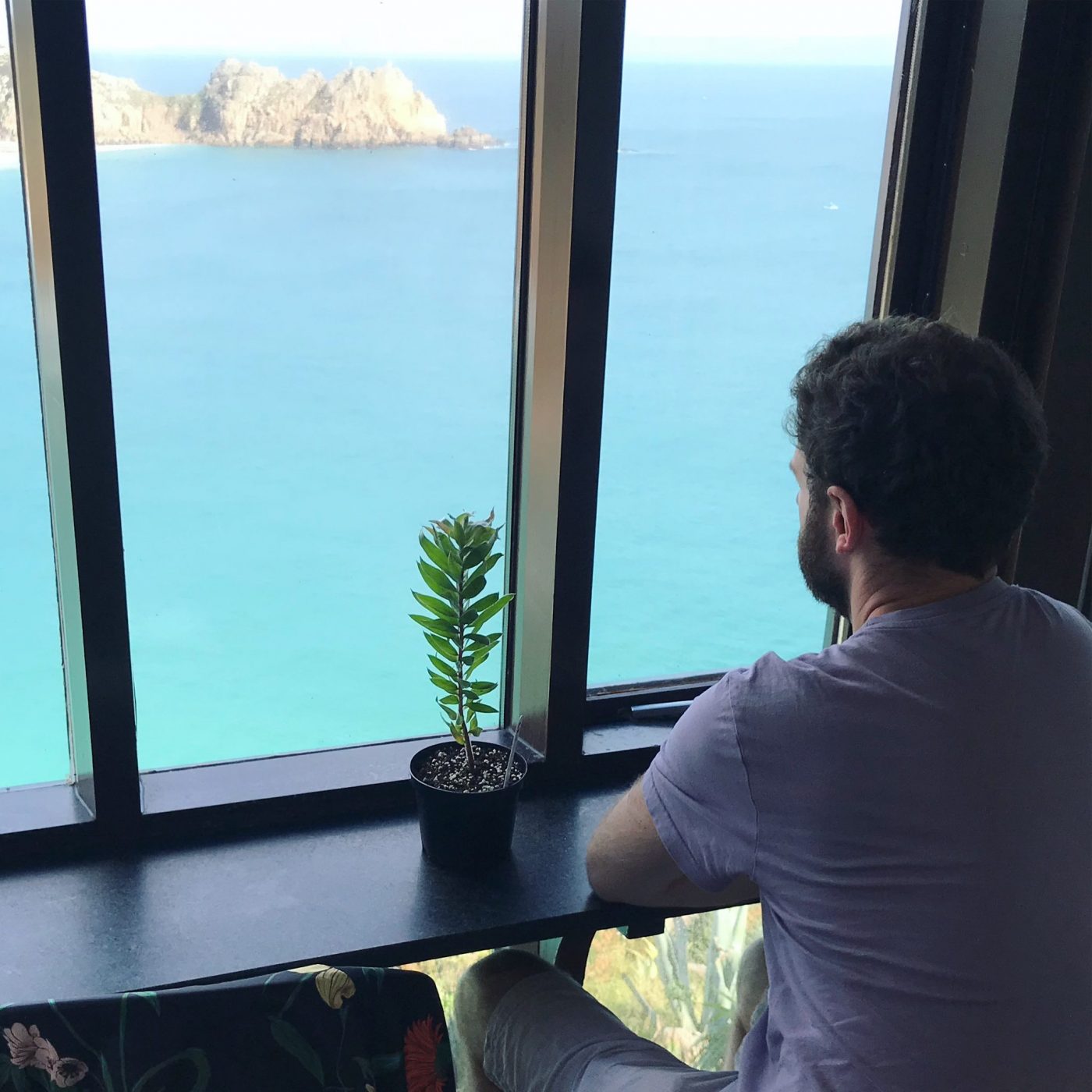 When we stopped at Minack Theatre, a spectacular place sculpted into the cliffside, I was blown away by the many glistening silver trees. What were they? None other than the critically endangered Leucadendron argenteum – its only remaining native habitat on Table Top mountain, Cape Town – growing in this warm climate happily all over the place. This is a tree that's not often seen, though Kew Gardens' refurbished Temperate Greenhouse has some large plants and of course I do too on our patio from that day.
So happy were they here at the Minack Theatre, there were saplings for sale and I bought one. Sadly I've heard reports that many of these trees died in the Beast from the East of winter 2018, which even killed the growing point of my own plant here in Clapham.
Returning to our holiday home in St. Ives that night, something told me the seeds would be safer in this pot than my pocket and I sowed them, thinking I would replant them later.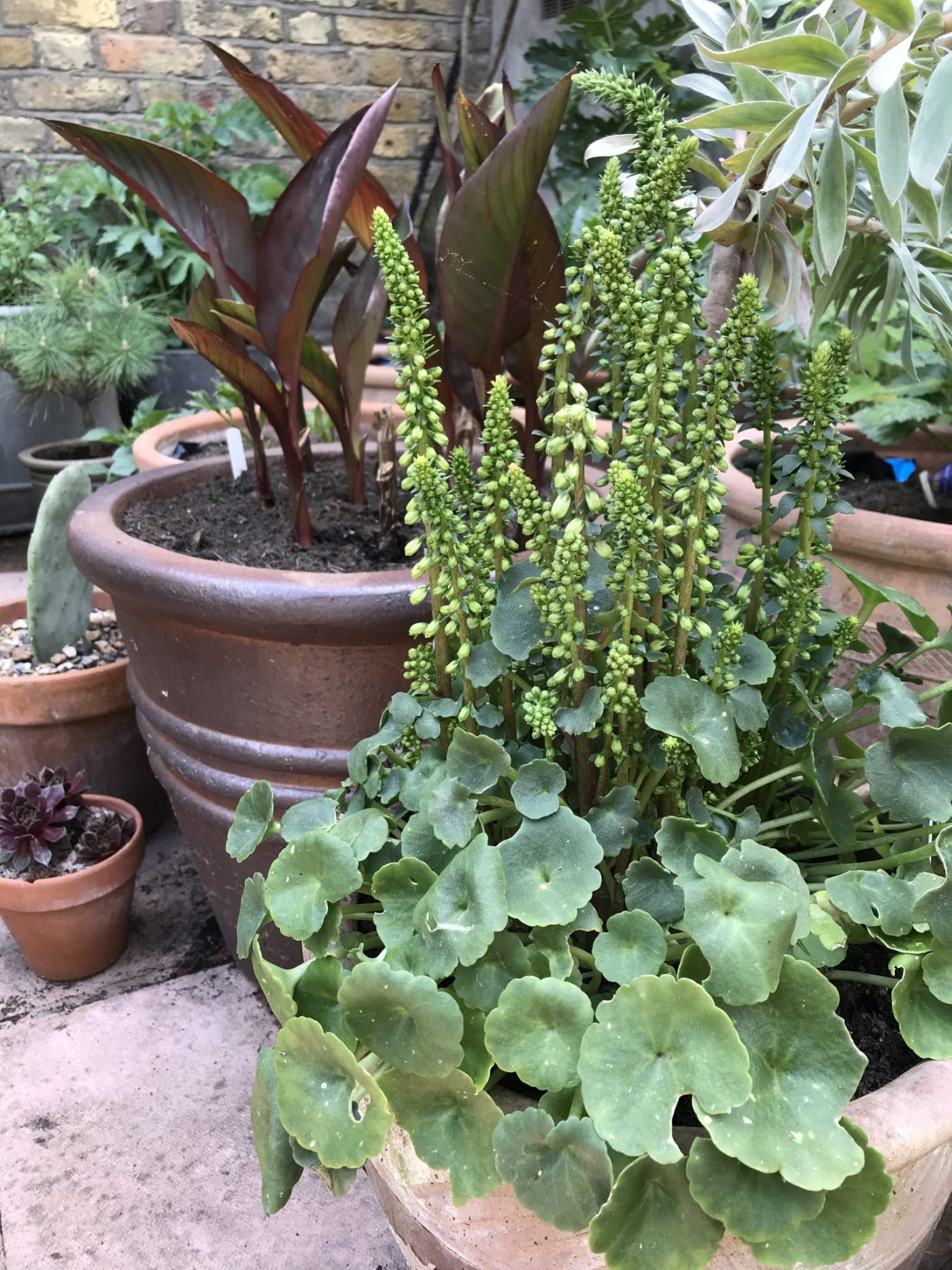 I never did repot them. They certainly grew and grew happily, forming a mound of their fleshy foliage, which is edible and tastes of peas. Right now they are flowering at the base of my Leucadendron which is producing new shoots along its branches too. My admiration for Umbilicus rupestris hasn't faltered in all this time, I love it as much as that first day I set eyes on it in Kent. Now I am hoping my plants will self-seed all around my garden to create a population for years to come, reminding me of all the happy memories and people with which I associate it.