Today I'm talking surprise appearances, broccoli and rhubarb starting to crop, my new cut flower bed is underway, only a small moan about problems and a little froggy friend.
Now I've calmed down about the appearance of weeds (by calmed down, I mean become obsessed with their own wonderfulness) I'm waiting to see what things are and starting to experience the joy of the 'surprise plant' as a result.
What is a surprise plant? Surprises usually occur when a) they've self-seeded themselves b) you forgot you planted it. Today's surprise is a self-seeded Sedum underneath my broccoli.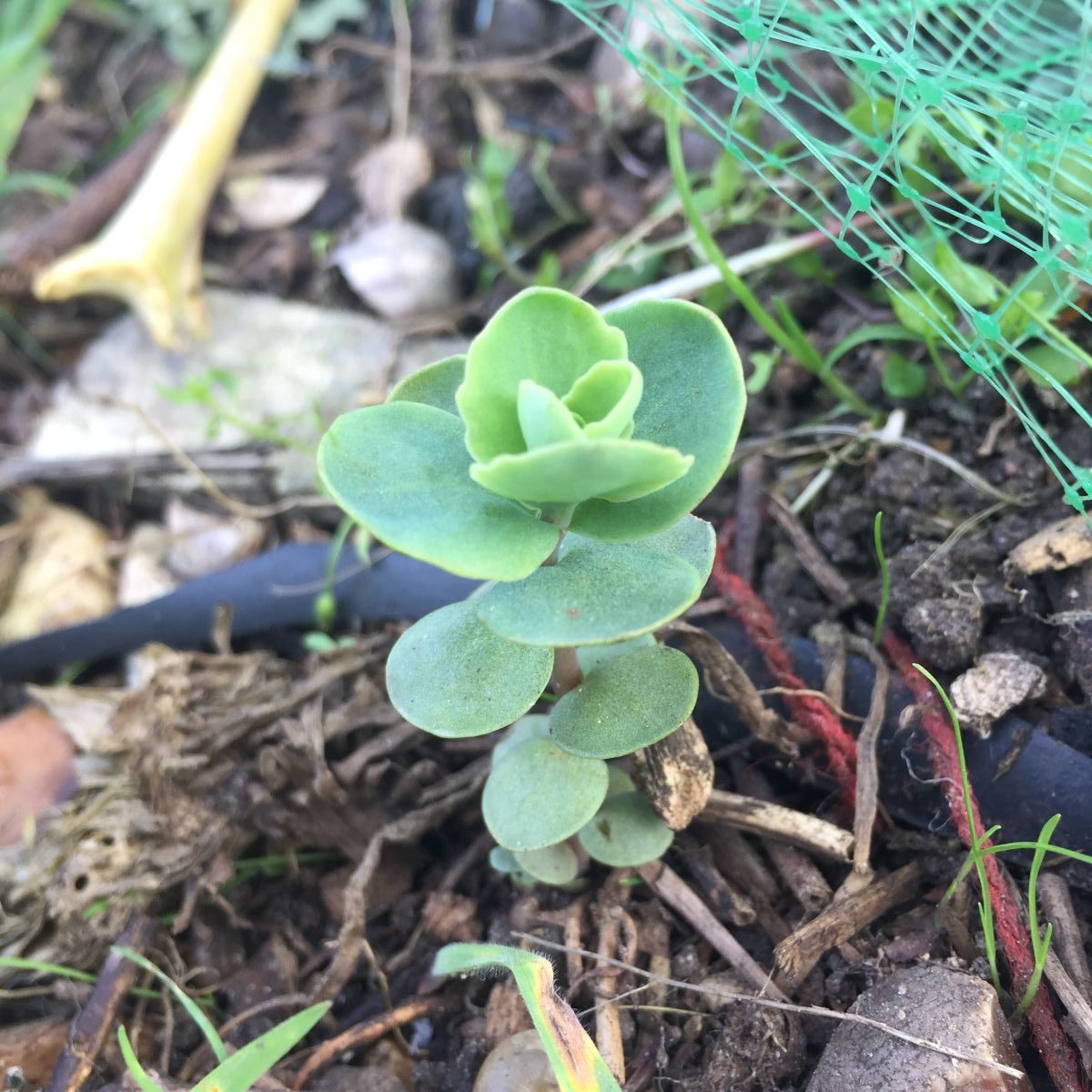 I wonder what it will grow up to be? How exciting!
Dinner is served (with crumble for pudding)
Over the last few weeks I've been tying in raspberry canes, planting plugs of peas I'd grown from seed at home, sown my first rows of carrot, beetroot and radish and I'm chitting my potatoes. I've also given the plot its first mow.
Last week's surprise was the Romanesco broccoli heads forming, I'd completely forgotten I'd planted them. They look like they've been sculpted in a 3D printer.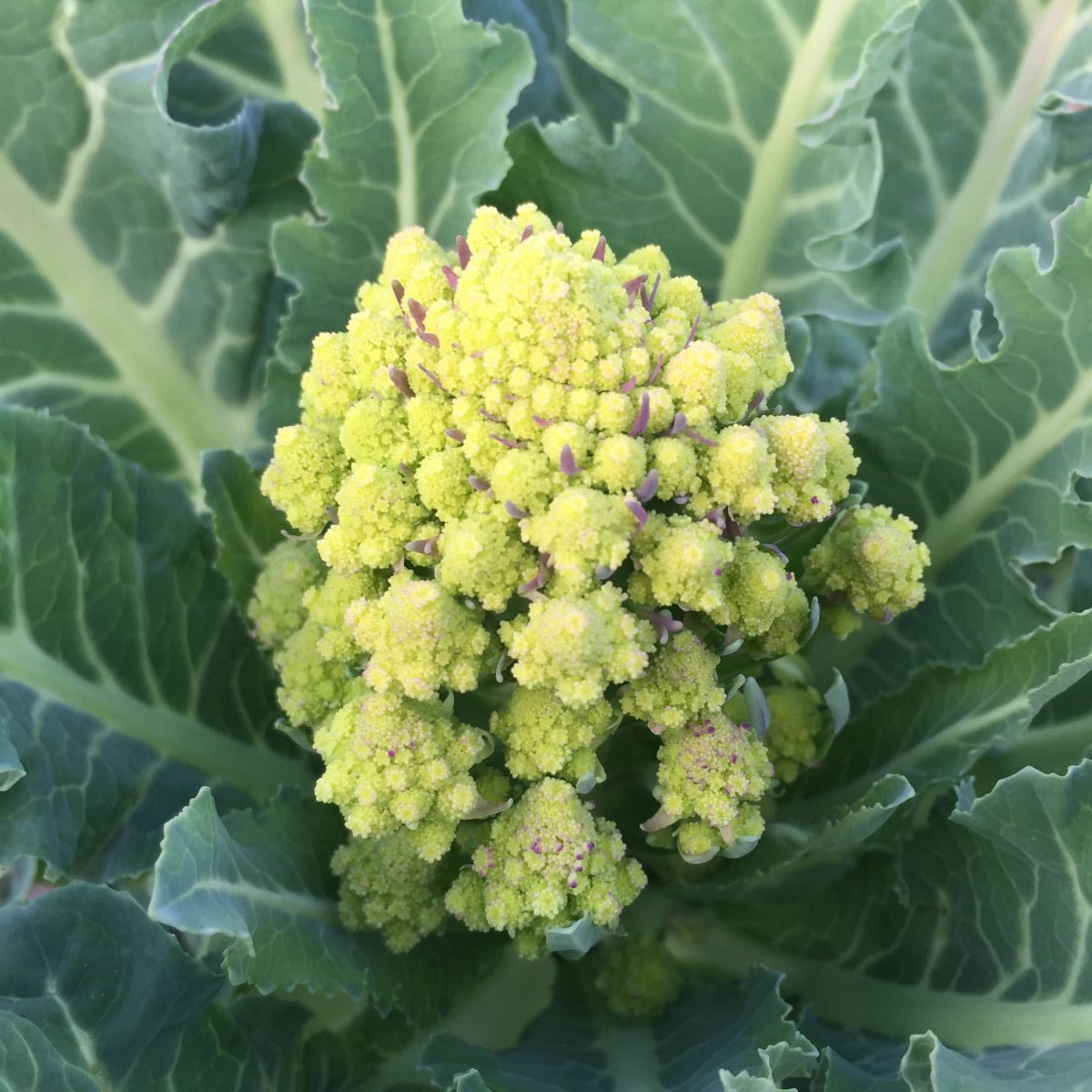 I'm a long way from my allotment looking beautiful but it doesn't stop me falling in love with the vegetables that look stunning as they grow. Top of my veg Pops at the moment has to be the amazing changing colours of red cabbage, which are just starting to bulk up with the longer hours of sunlight.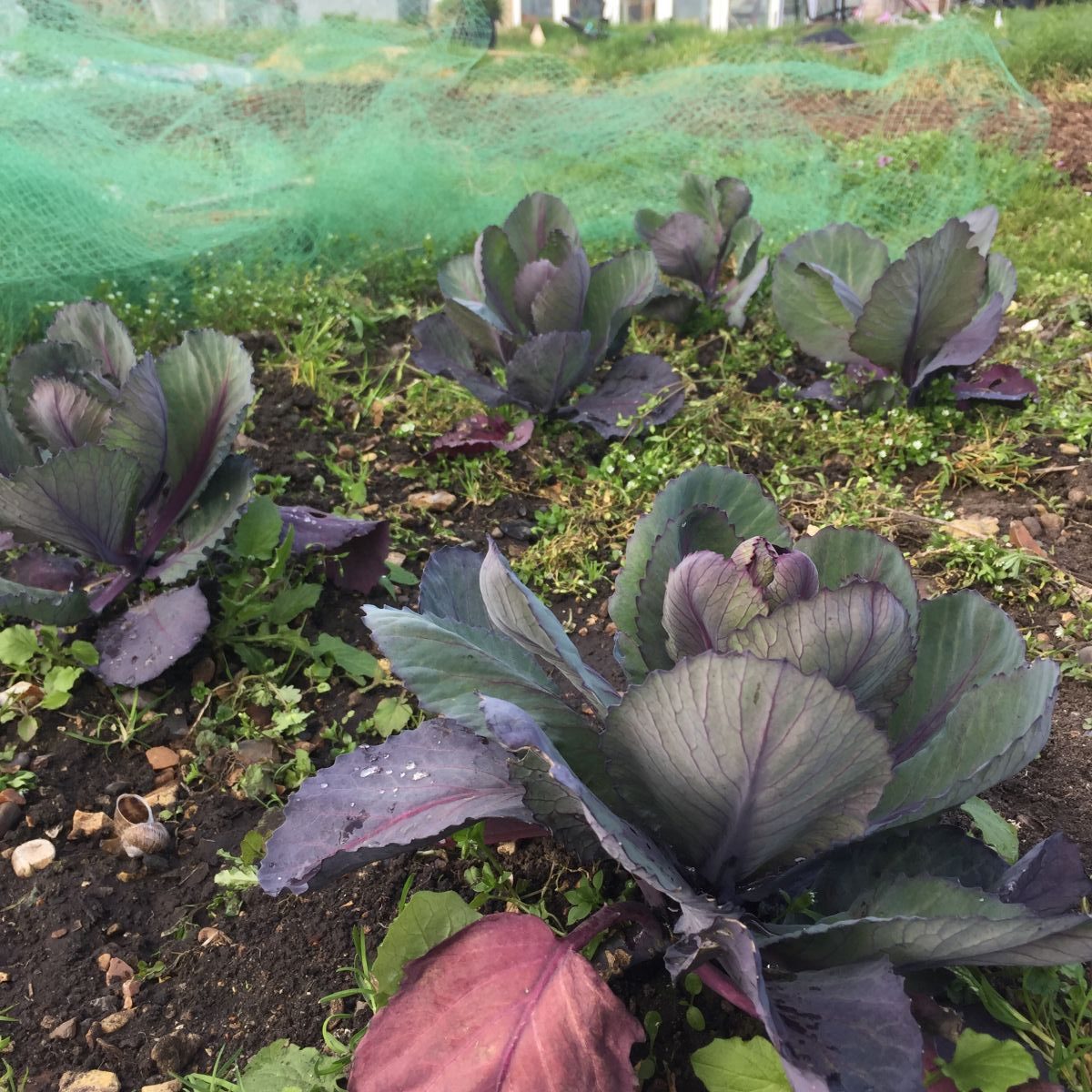 All in all, I've been overjoyed with my Brassica crops. They take up a lot of space, and generally take a long time (up to a year) to produce crops, but when they do, they're really reliable. Such a relief after the RHS Level 2 course scared me so much about Club Root. The only real problem I've had with them is white fly on the Kale, making it unusable.
The real success story is the purple sprouting broccoli. My five plants are just forming heads and the volume of produce is huge! About 30-50 odd spears per plant. Really making up for the space and time they've been hogging.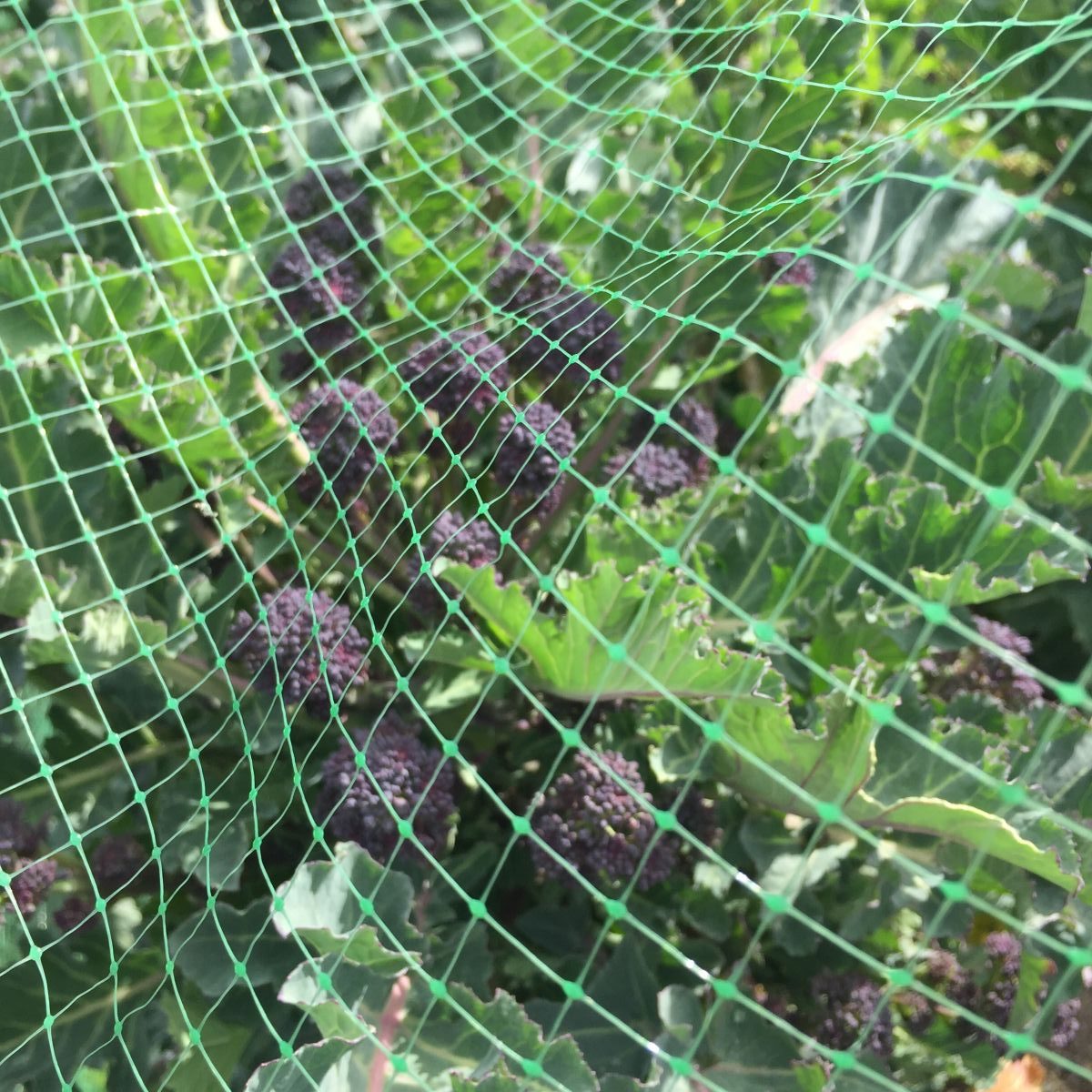 Cue arty Instagram shot on our kitchen counter: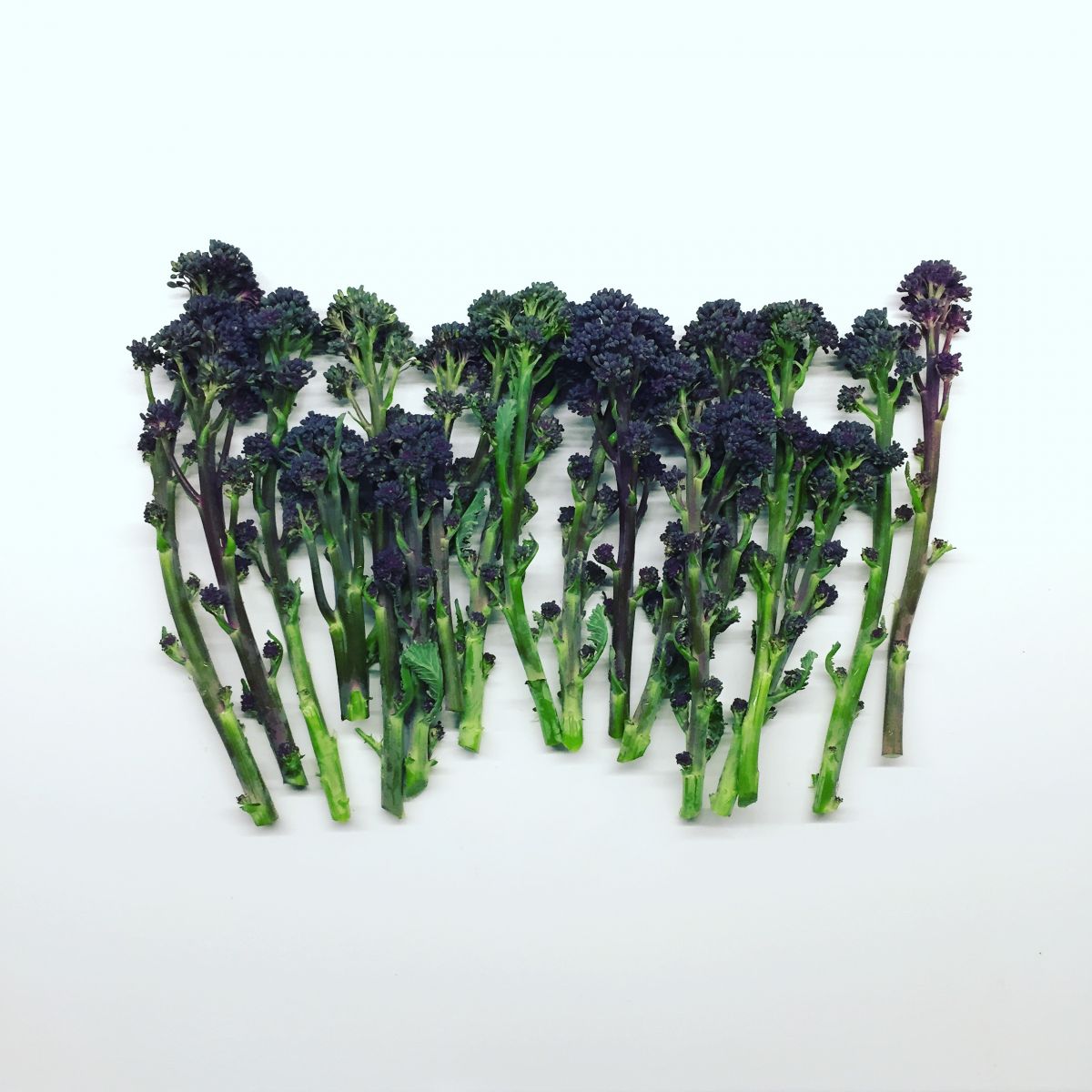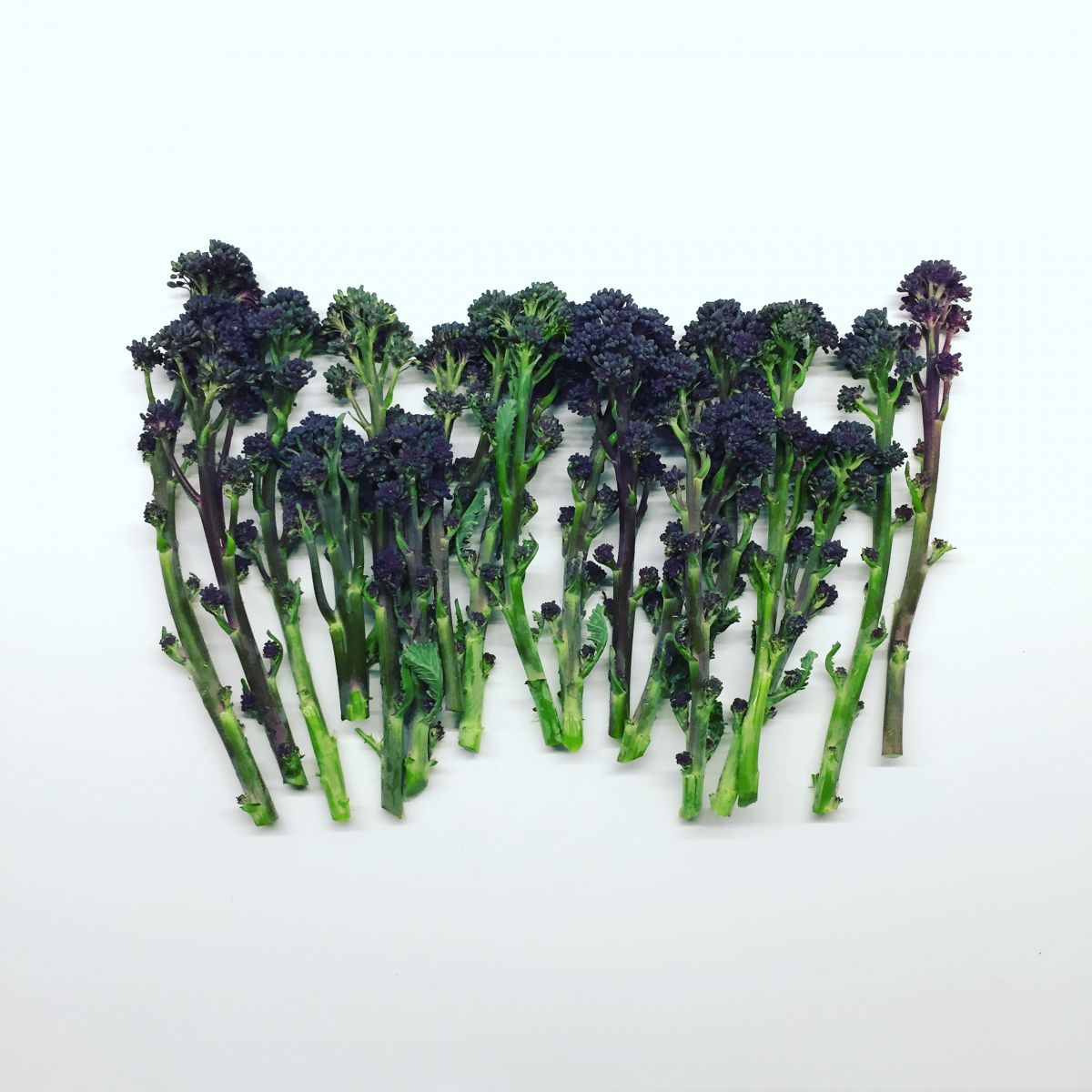 When I first took ownership of my allotment there was a lot of Rhubarb. I changed the layout of the plot, so one of the first jobs last year was to move them, which meant I let them rest without harvesting any. This year, I've forced one plant (to alternate each year so as not to exhaust them) and I'm over-the-moon at how it worked.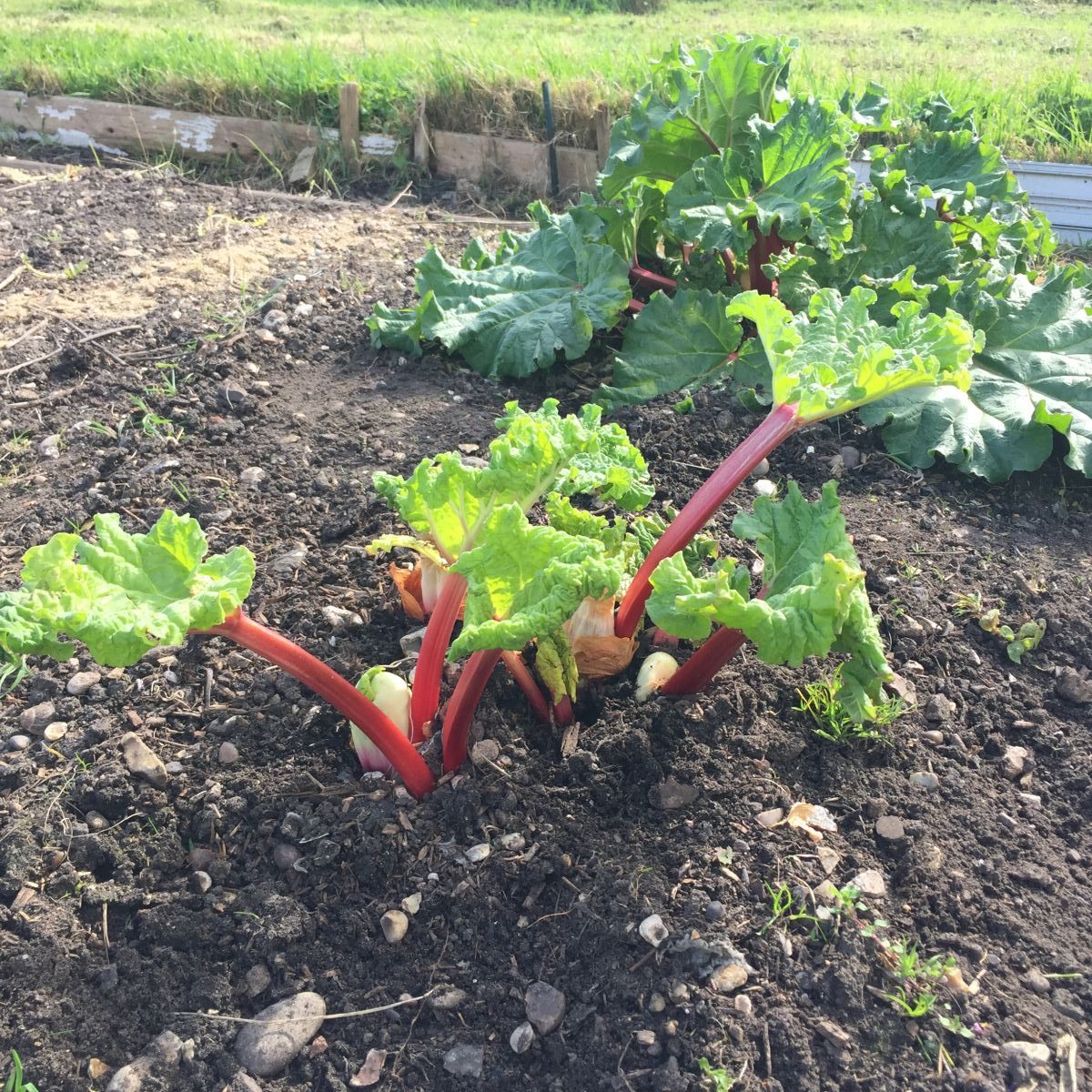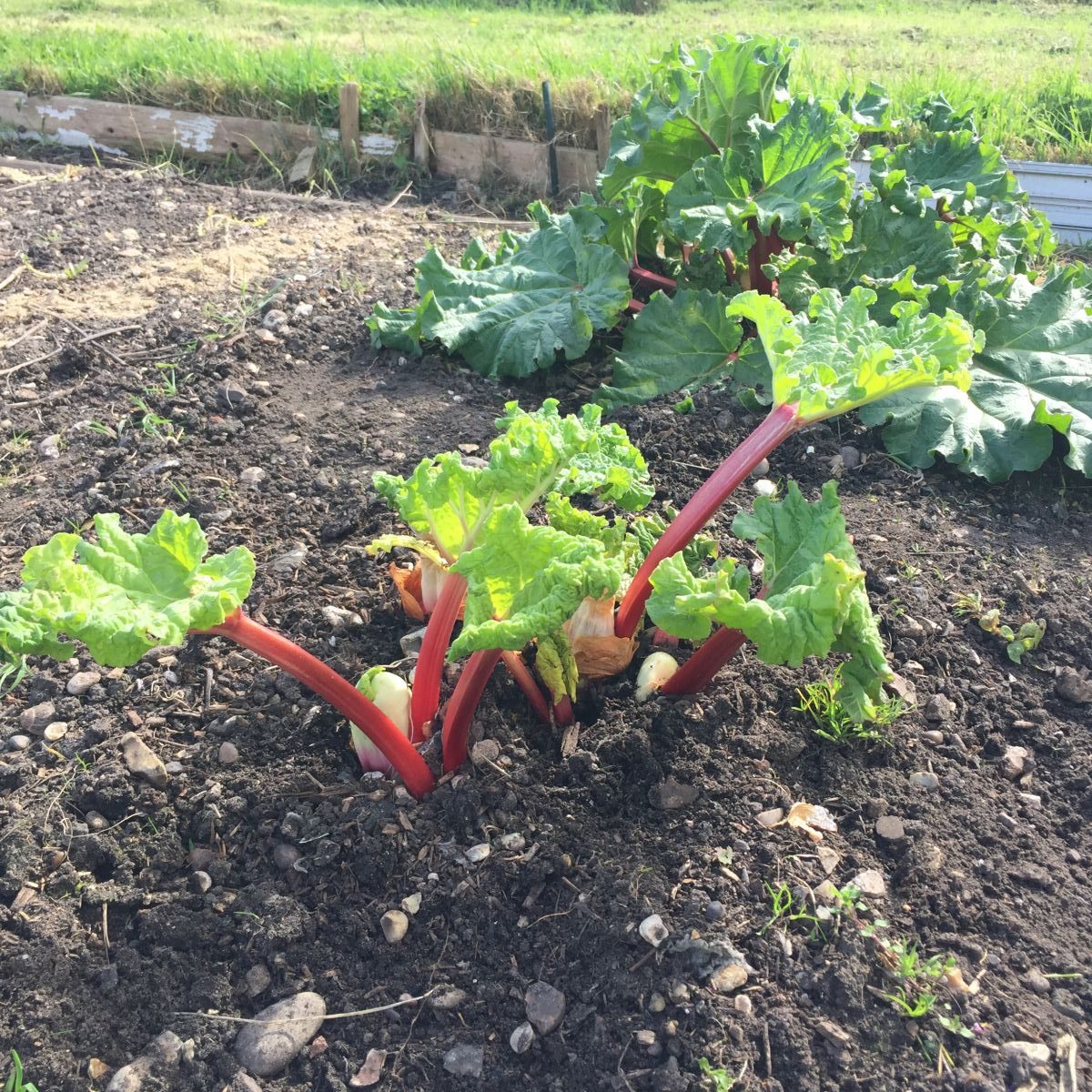 Last weekend I made my first Rhubarb crumble and today I'm making my second. Fresh Rhubarb crumble (with custard obviously) is one of the best things Chris and I have eaten!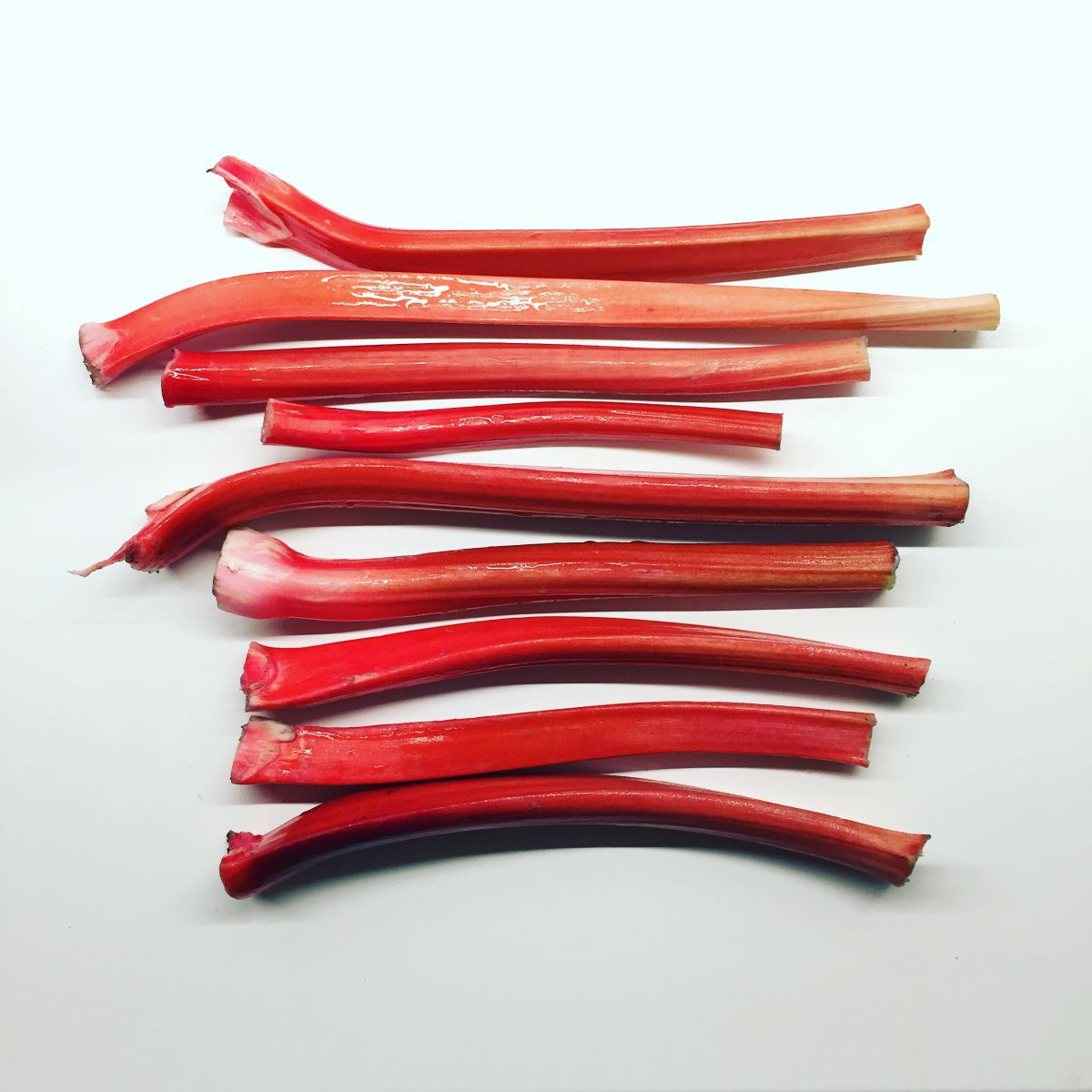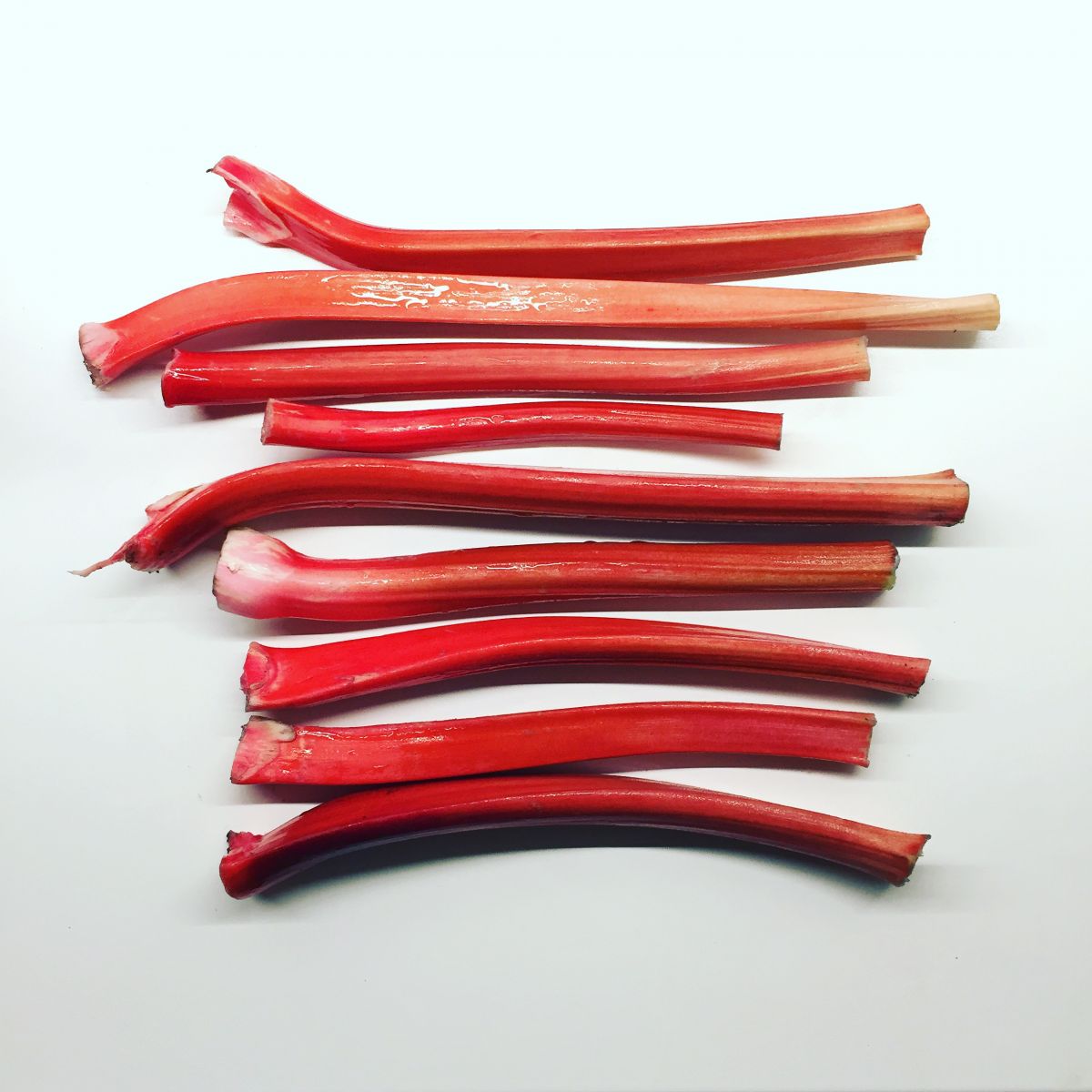 It's been a year since I planted my Asparagus beds and I was worried I'd killed them after allowing them to get particularly dry last summer. Lo and behold, after removing the weed suppressant matting I'd covered them with over winter, they're back. Still as impossible to photograph in focus using an iPhone, mind (I've tried over and over).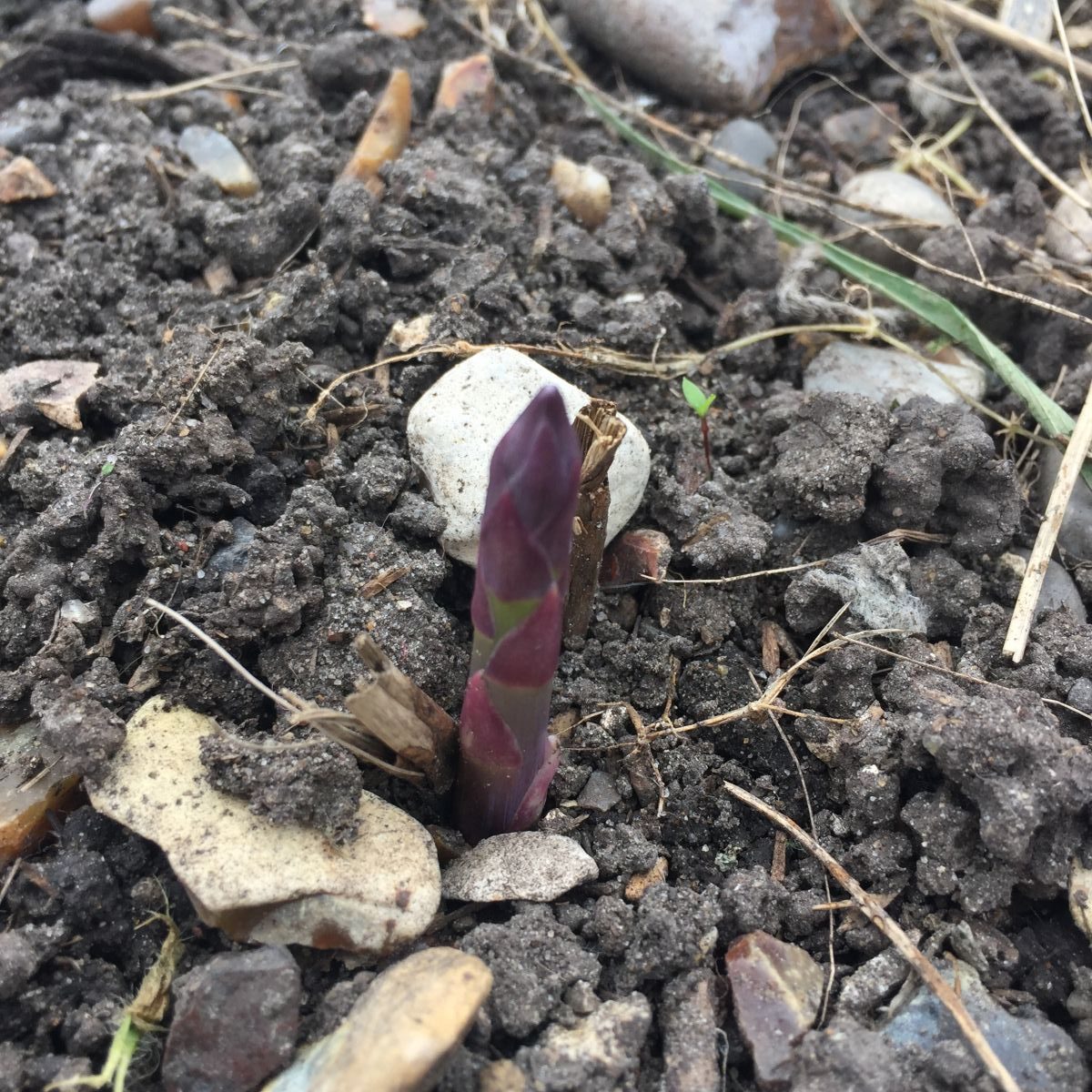 I'll leave the Asparagus to settle in for another year, although I might pluck a cheeky odd spear here and there to see what they taste like.
Garden blogger, Julieanne Porter of Gwenfar's Garden fame, sent me two types of garlic to trial for her in my London allotment this year. Over winter I was prepping myself to tell Julieanne I'd somehow lost the lot to winter rot or mice because they'd vanished. To a huge sigh of relief however, in the last few weeks they've grown leaves. They're alive and kicking. PHEW.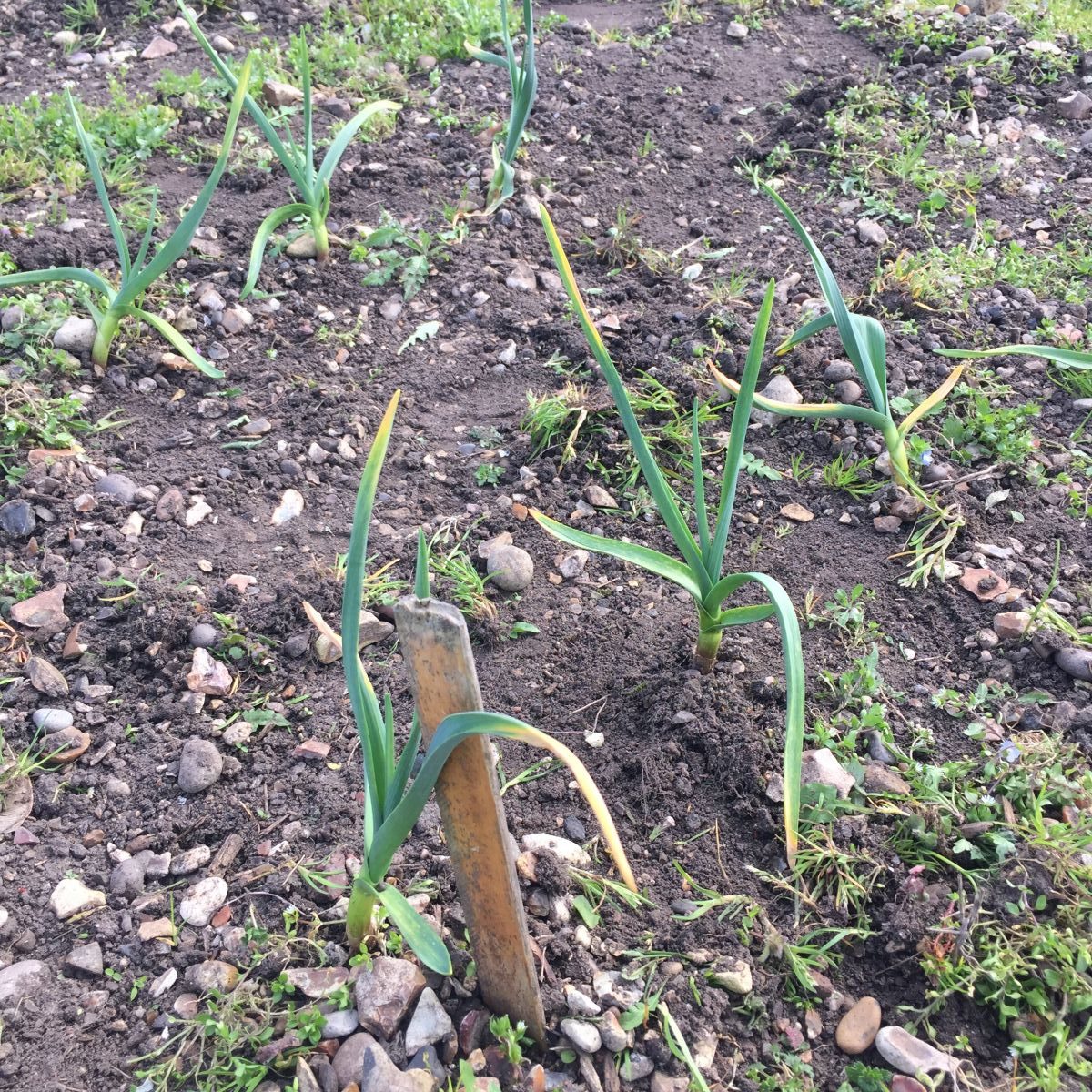 Flower power
Every year in our garden I cut back our Sambucus and feel guilty about chucking the cuttings because they can be rooted so easily. This year that guilt has led me to sticking about ten cuttings on my allotment. Why I don't know but I'm telling myself they can be foliage fillers on my cutting bed. (Does Sambucus do well as a cut leaf? Who knows, I'll tell you!)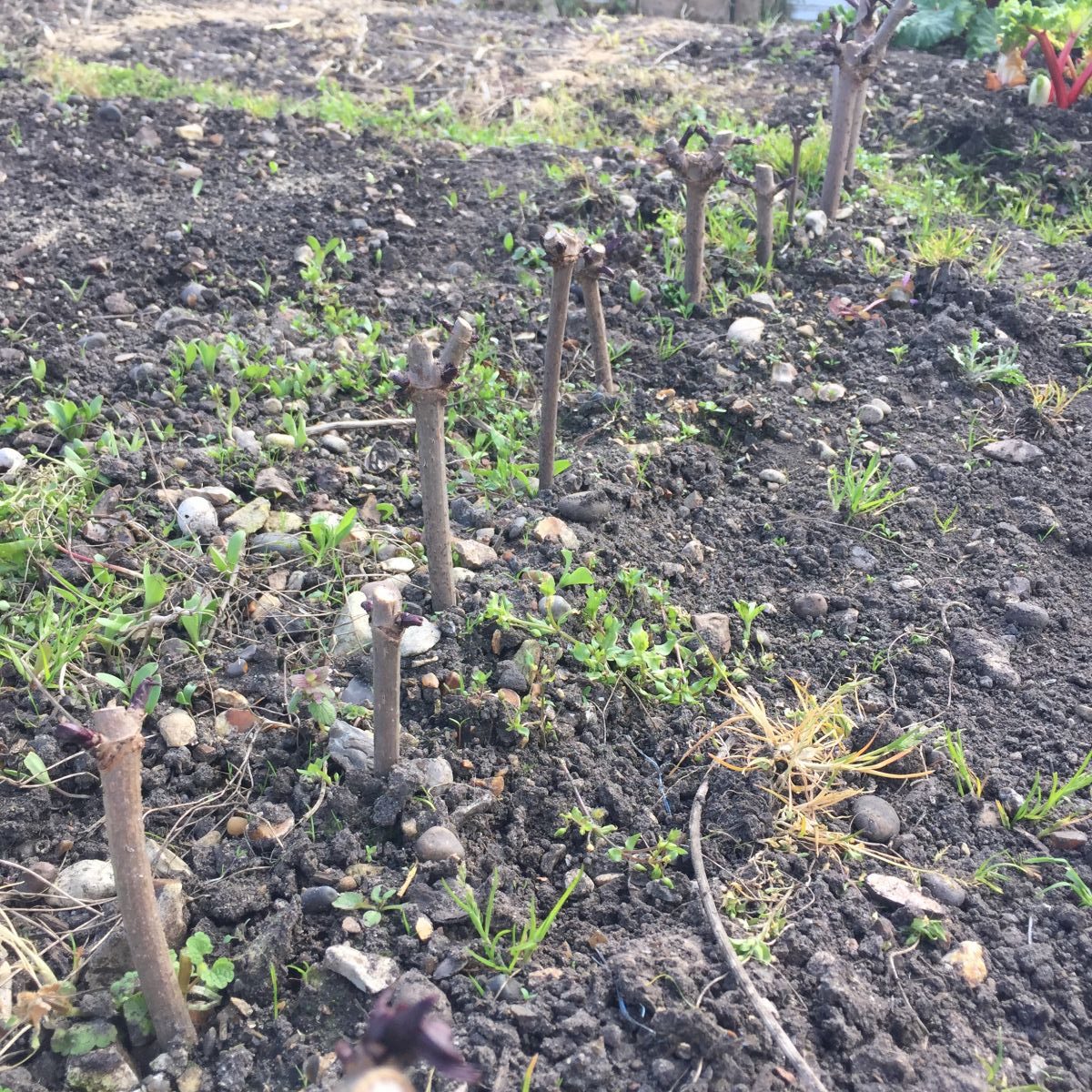 Last weekend I sowed my first batch of seed for cut flowers. The bed is rather extravagantly designed to provide cut flowers specifically to match the colours of our garden at home. So if my fellow allotmenteers thought my Dahlia bed was pink last year, they've got another thing coming this summer.
Exposed site exposed?
At the other end of my plot is my design experiment bed, currently being used for a largely seed sown prairie. It's an odd ball at the moment because everything is growing, particularly my seed grown Festuca amethystina, but something's not quite right.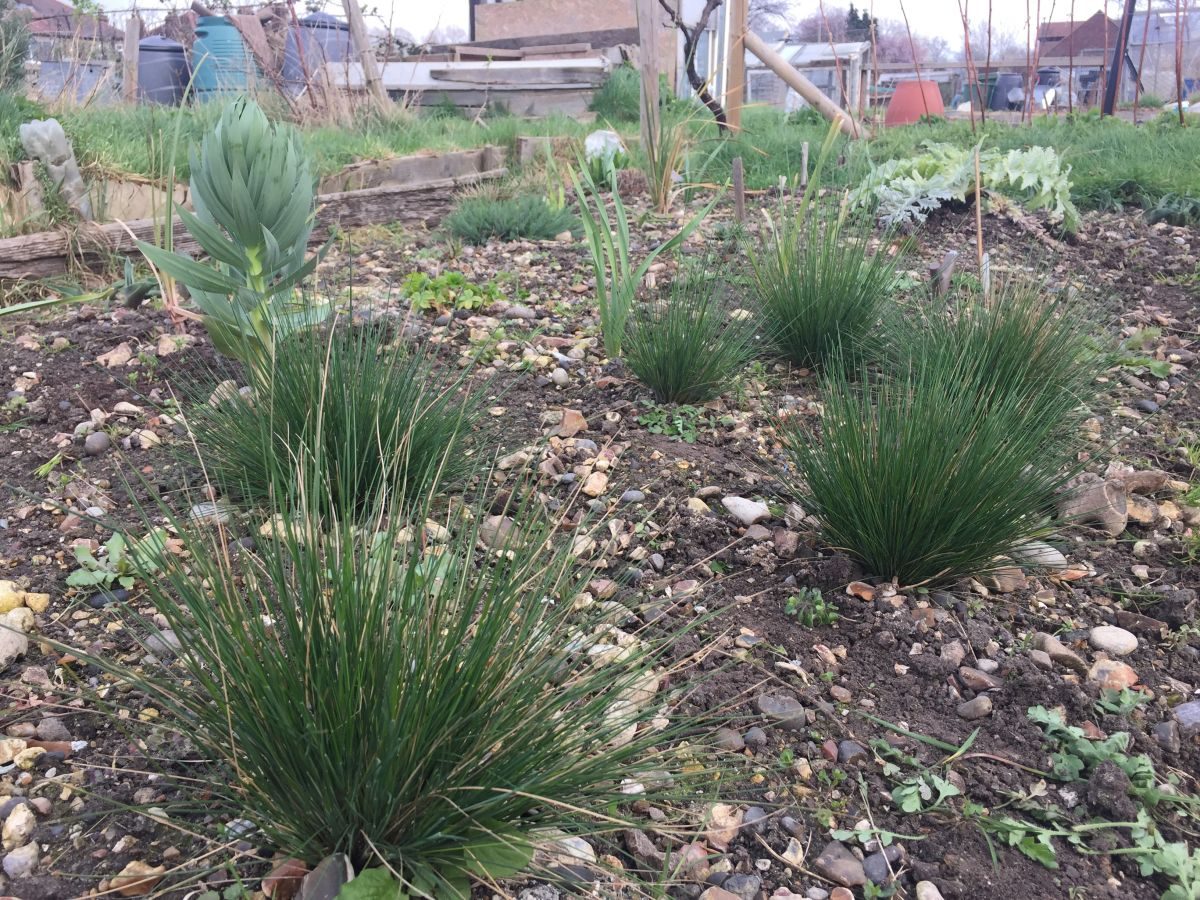 Things don't look as well as they should, nor are they growing quite as strongly as they should. In one corner I lost a Kniphofia, a Festuca looks sickly and a few other plants look less than happy. At the other end, some plants are very floppy and my seed grown Artichoke which was growing well suddenly looks a bit chlorotic. Why?
Well, there could be lots of reasons. It could be that the soil in this area is really poor. Which is likely, so I've been supplementing that with Blood, Fish and Bone and some manure in spots. I am actually starting to suspect exposure is the problem however. Particularly a westerly wind which seems to batter this spot.
I'm hoping that a second year of good growth in summer will fill lots of those bare patches so the plants cuddle themselves more.
Wildlife
Over the path in my new bit of ground, I'm just covering as much of the grassland (it's seriously overgrown) with weed suppressing matting until summer. In the little pond over there, there's been another surprise appearance, of the best kind.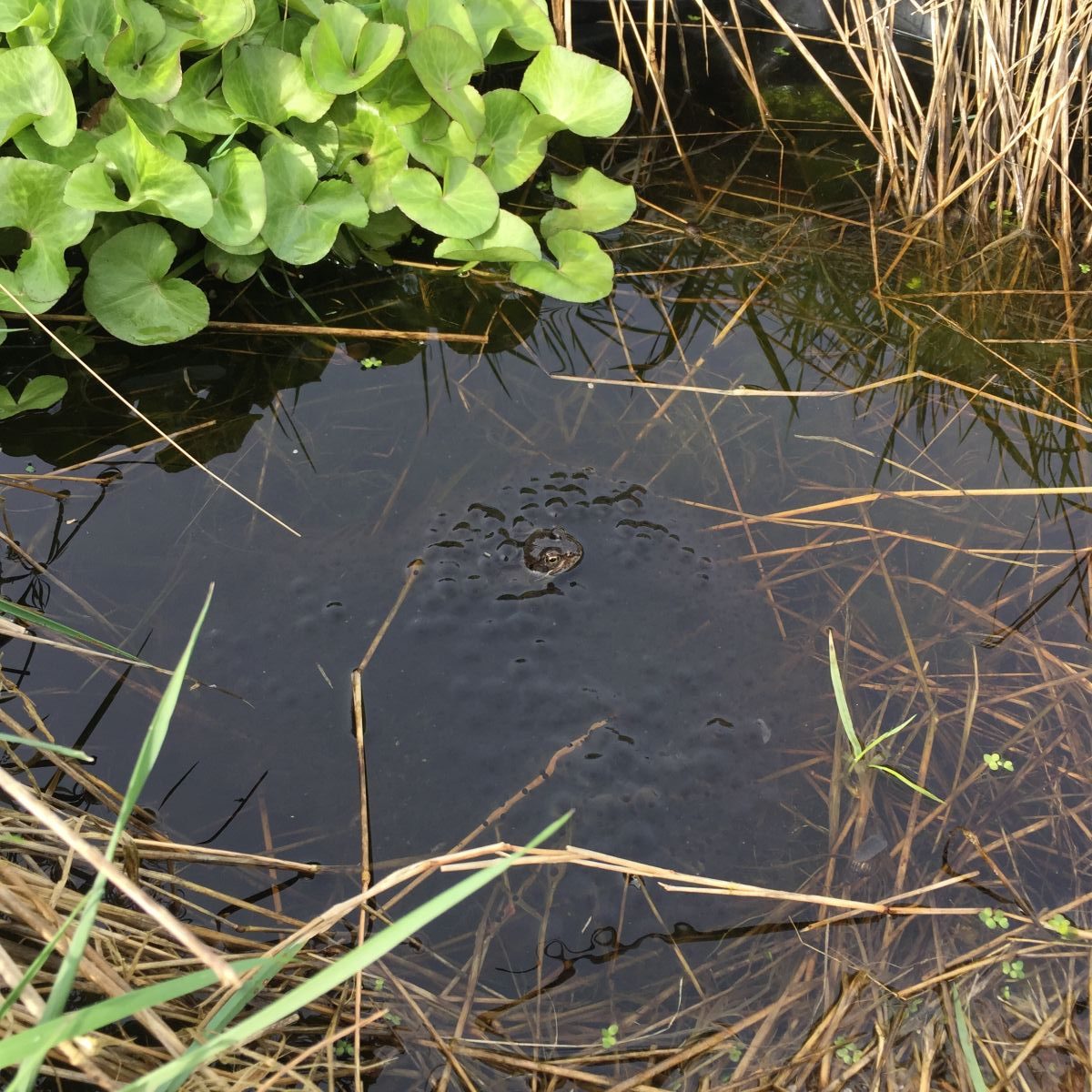 Last weekend this little lady was sitting there happily, surrounded by frog spawn. Just over a week later and the frog spawn are now tiny tadpoles and the Caltha palustris, Marsh Marigold is in bright flower.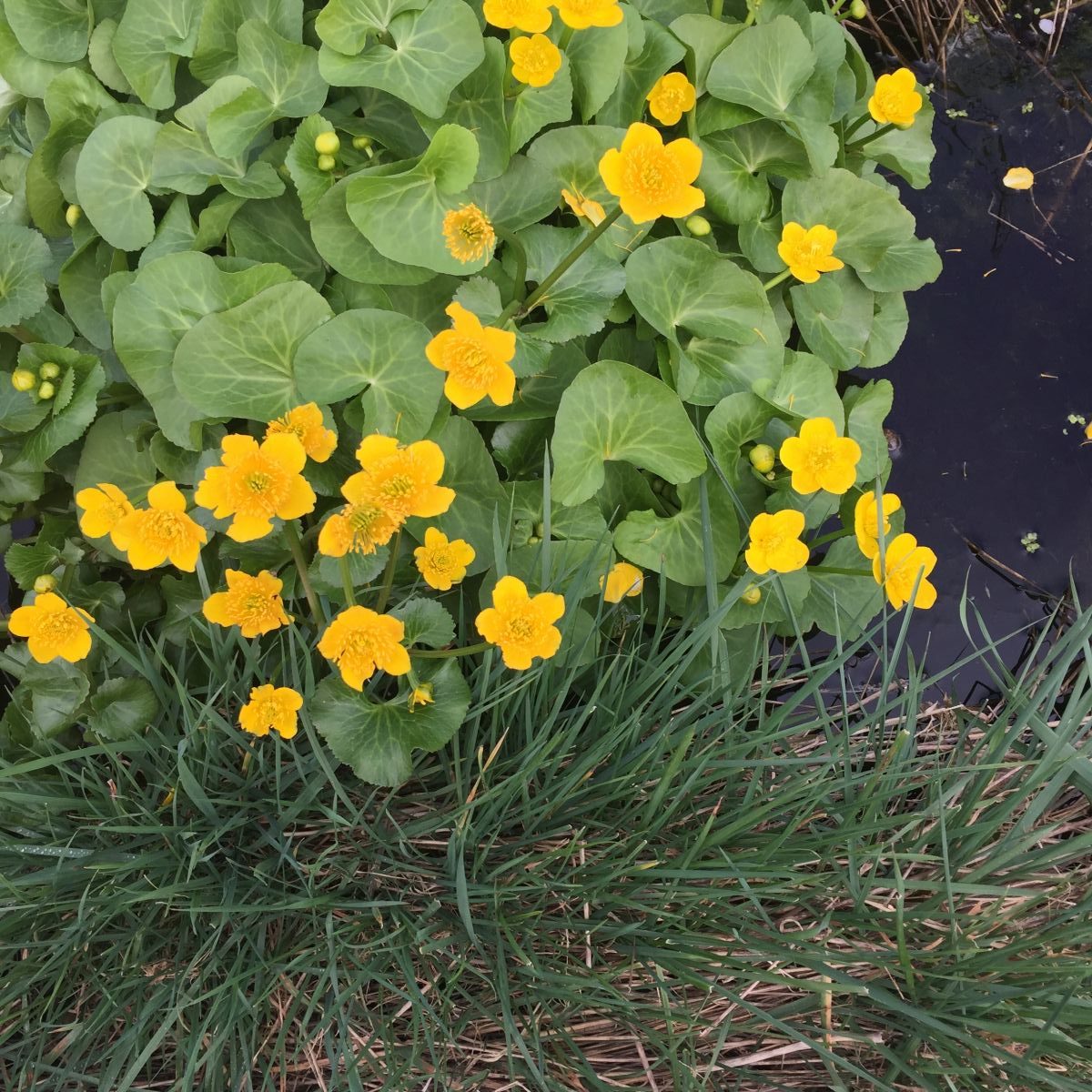 The growing season has begun and on a sunny day, the allotment happiness is back again.