We're particularly spoilt for exciting gardens in South London with a lean toward the exotic as the more tender plants thrive in our inner city microclimate. We've visited Clive Pankhurst's garden a couple of times now on the NGS and were treated to a private tour this week. It is incredible.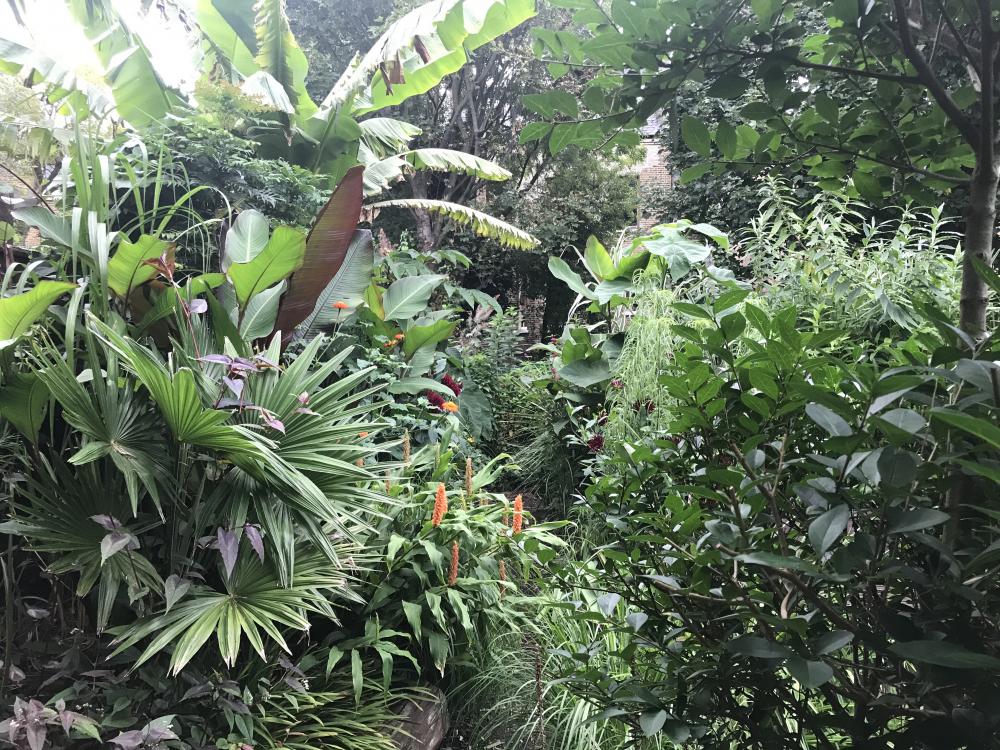 I'm glad to have had the opportunity to spend more time here, it is a special place. First you're struck by the size, where Clive's family had the chance to extend the garden. It's a large garden by any standard, so in London it gives a sense of scale and space you don't expect.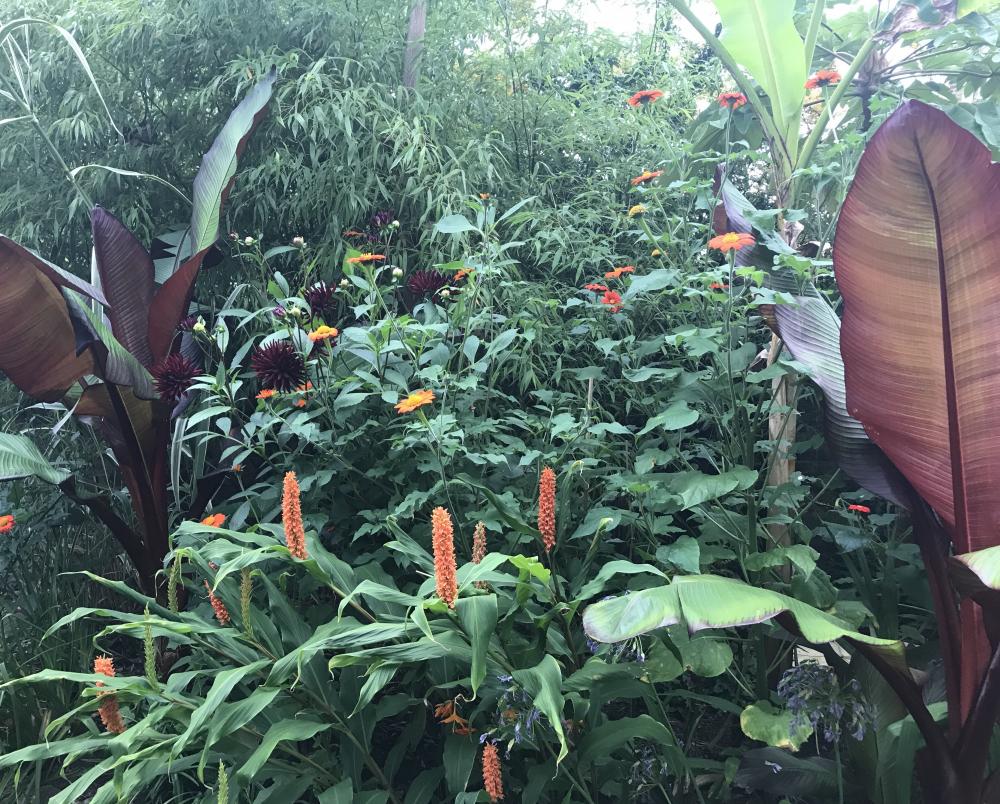 Second, you're struck by the very rare and unusual tropical plants including a number of varieties of banana (lots of bananas!), Paulownia, gingers, Tetrapanax and more. There's one view of an Ensete 'Maurelii' across the lawn seen from the sunken patio that grabbed my attention, seeing the sail like leaves glowing in the light.

There are so many different plants to see that you don't often see around London. Above is Helianthus salicifolius, which was often written about by Christopher Lloyd as a much underused foliage plant. This was the first time I'd seen it in person and by utter coincidence it was grown with the Dahlia 'Nuit D'ete'. If you follow me on Twitter you'll know I've been trying to buy this for the last three years and each time at flowering has turned out to be a different cultivar altogether. So to see Nuit D'ete in person for the first time too with its perfect reddish-black cactus flowers was very cool. People say you can't visit a garden and not take away at least one idea and this particular combo for me is something that confirmed that I must persevere to get this Dahlia and that I must follow Clive's lead and grow it with this Helianthus.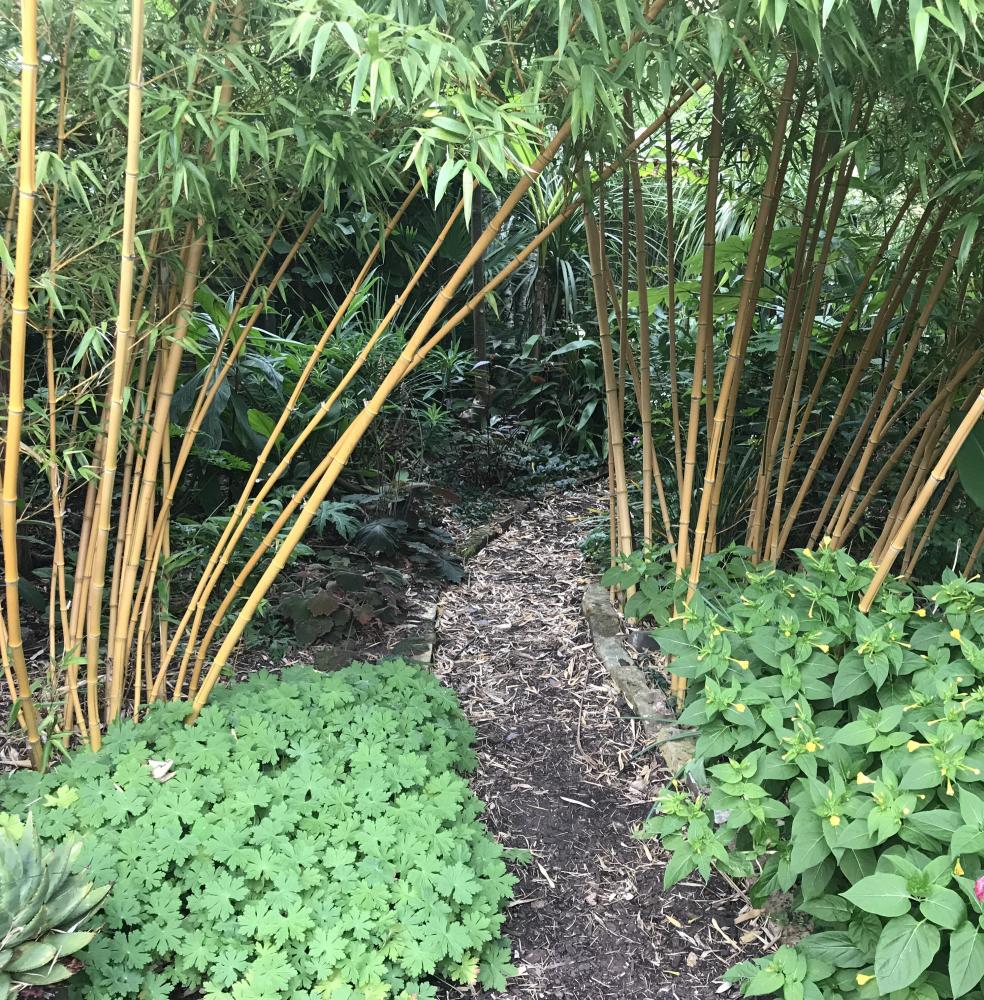 With different paths and nooks and crannies the garden has a sense of enclosure, privacy and fun. We've been twice and I'm sure we still haven't found everything.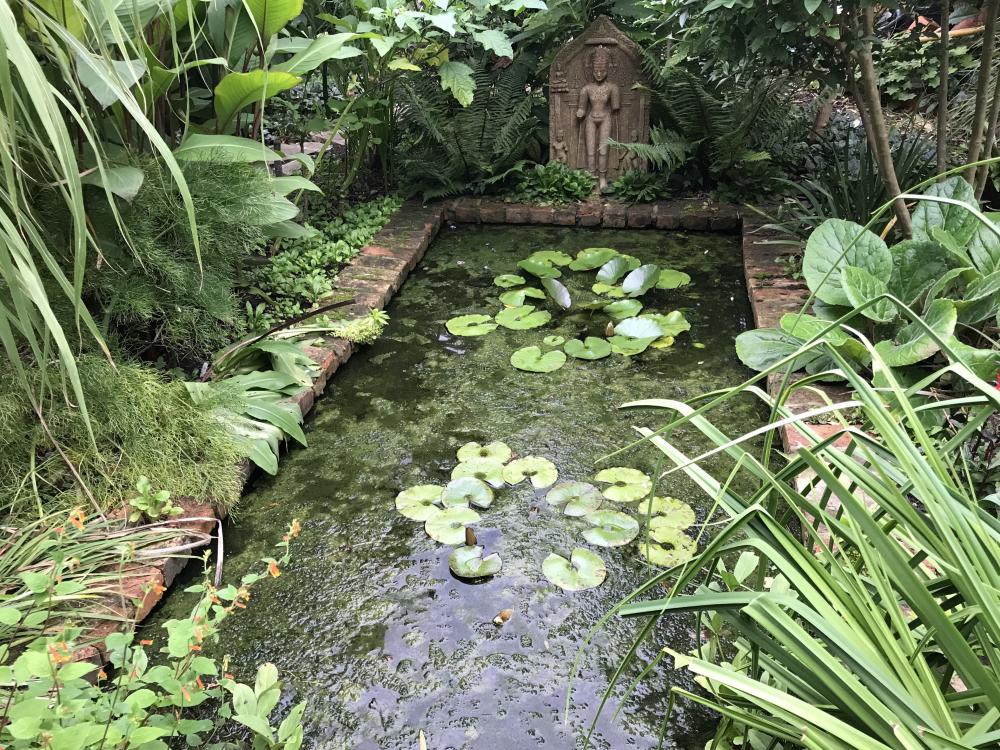 There's a great story behind the extended bit of garden too. I won't spoil it all as it's better to hear from Clive himself but those layers of history always make a garden for me, and a splash of Victoriana, as you'll know, sets my imagination racing.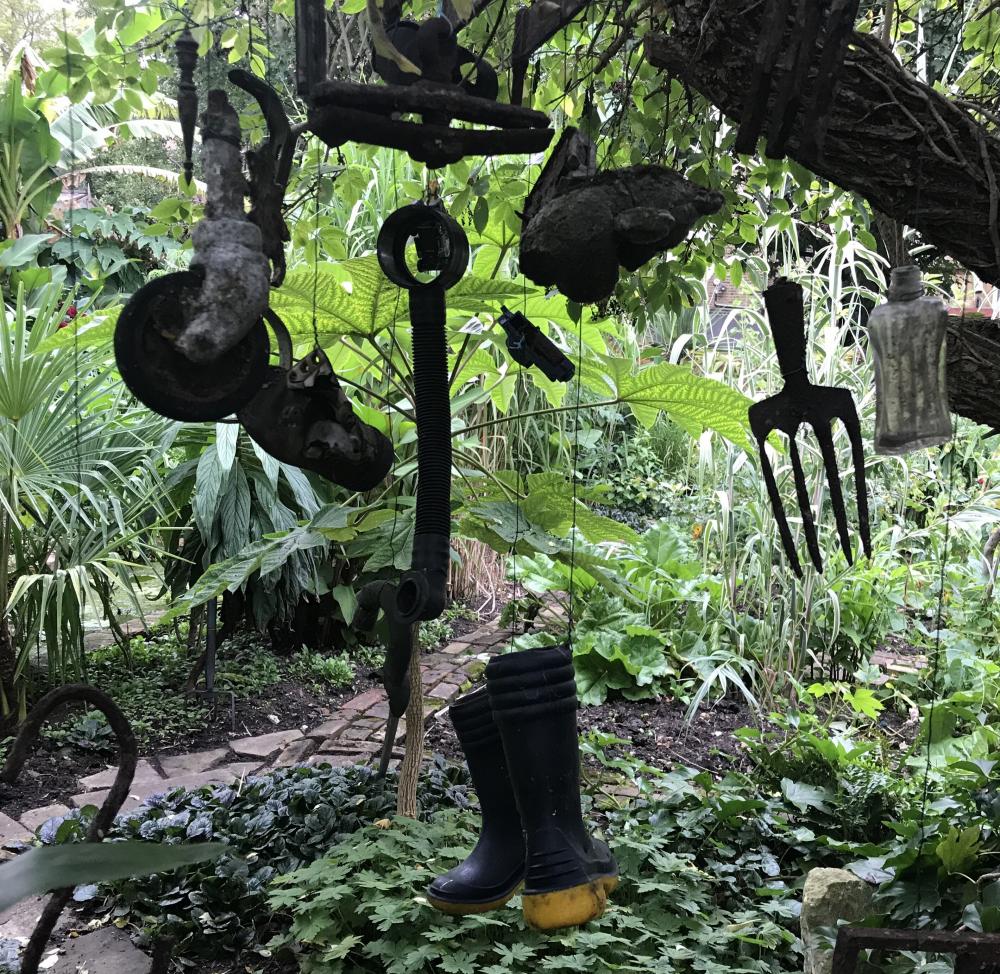 Clive studied botany for his degree and is also a keen artist. This combination makes complete sense of the garden which, more than a collection of plants, includes the odd creative features and homemade sculptures alongide carnivorous plants and stunning ferns. It's very personal and immediately reminds me of East Rushton Old Vicarage in Norfolk and the arranged salvage at Derek Jarman's prospect cottage, Dungeness. I also spotted a little gnome tucked away.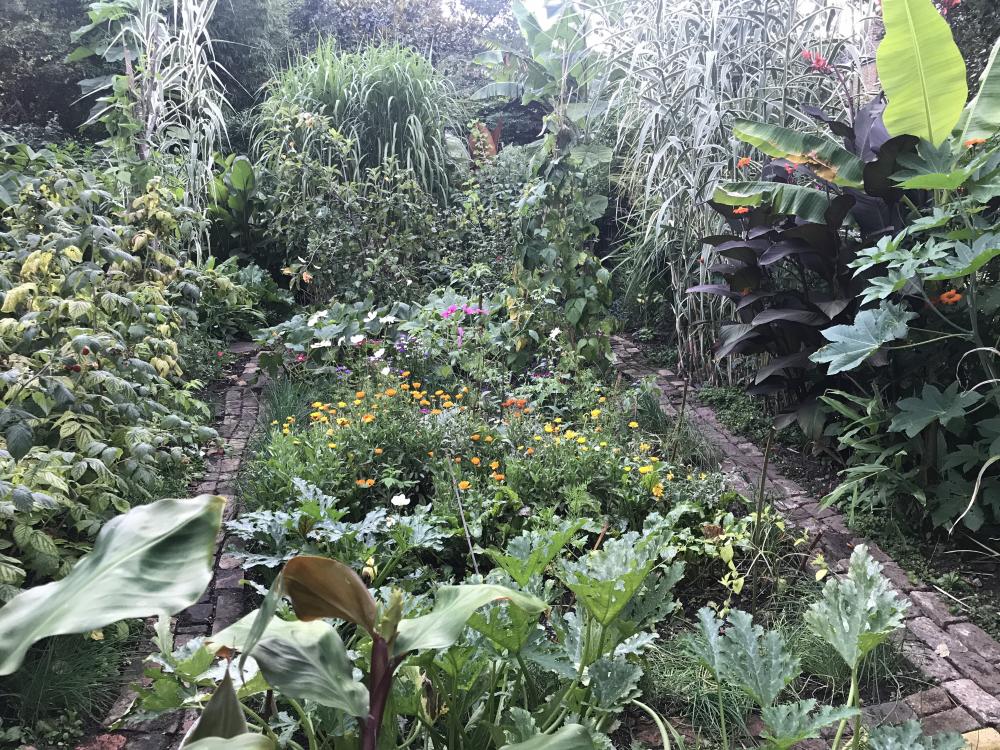 There's real fun about the garden, with the paths, the supersize leaves and bright flowers. One of my favourite areas is the vegetable / cutting beds in the middle with its slope and wobbly brick paths. It could be out in the countryside… in another more tropical country.
Clive Pankhurst and partner Steven's large tropical garden in Camberwell is open Sunday 3rd September 2 – 5.30pm on the National Garden Scheme, find out more on their website. Of particular note are the homemade cakes by Steven and Clive's mother. Do pop along if you're free as it's a gem, we're hoping to go back again!