As my longtime readers will know I am a huge, huge fan of the National Garden Scheme (NGS). Chris and I visit loads of gardens of people kind enough to open to the public to raise money for charity. It is always a treat and great fun.
We recently returned home slightly early from a trip to Bristol allowing us time to visit two absolute stonkers in Camberwell, South London. If you've not been, these are essential visits in future years.
24 Grove Park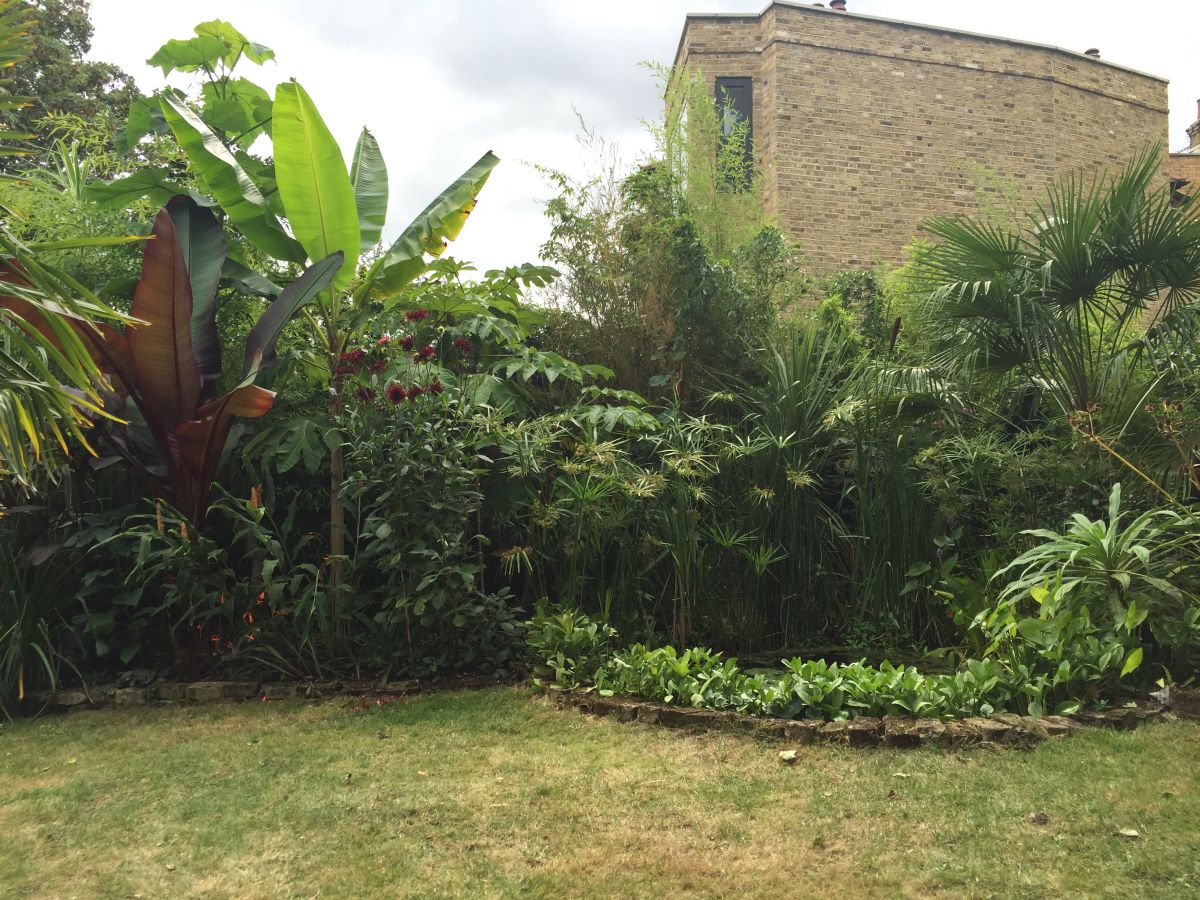 "Oh my god it's huge… Look at those Cannas… Oh my god, it goes all the way over there too!" Our first reaction to Clive Pankhurst's extraordinary garden went exactly along those lines and it didn't stop until we left. We were equally excited by the banana and home made honey cake (the honey home made, not the bananas, I'm guessing anyway 😉 ). Cake being one of the real bonuses if you're lucky at an NGS garden.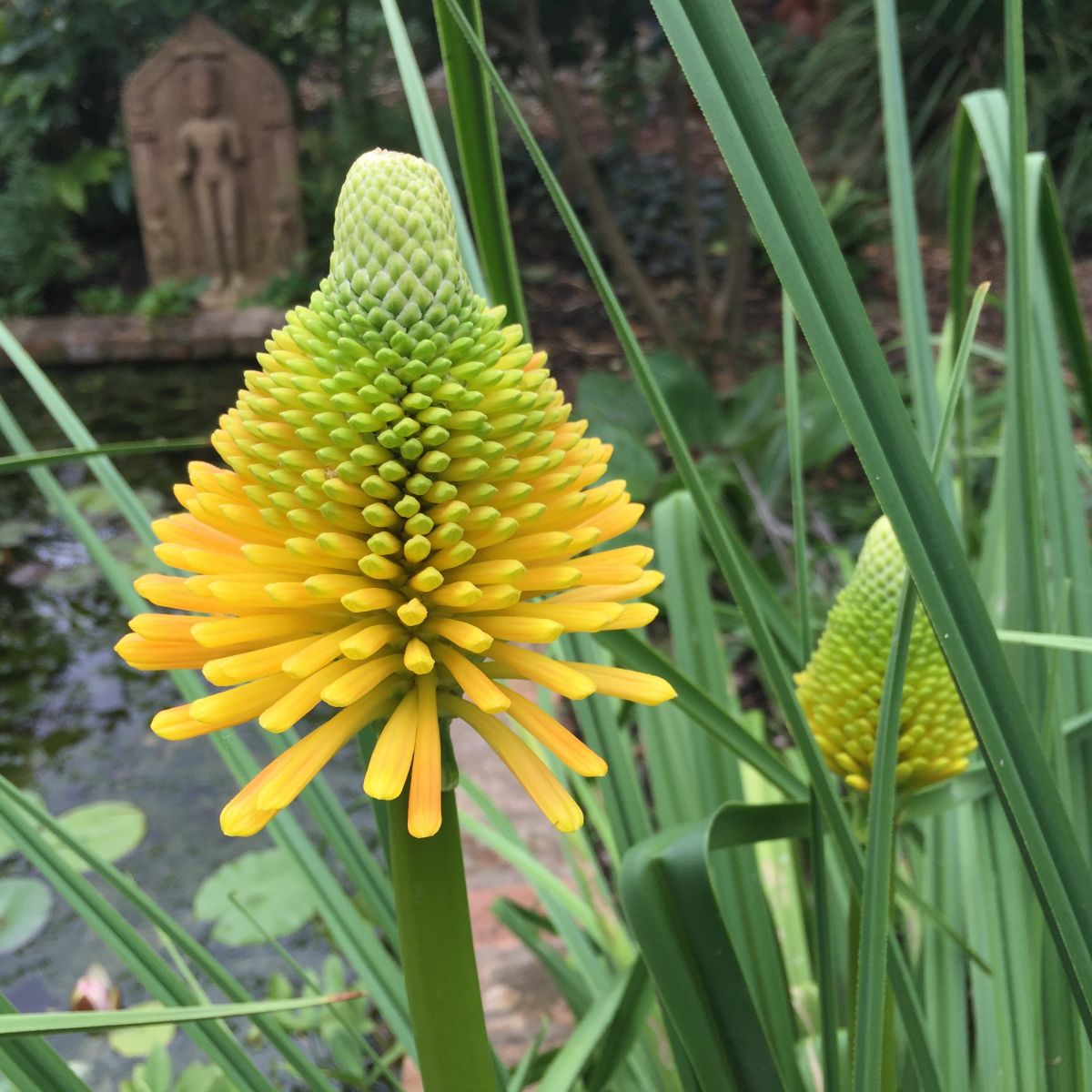 The garden Clive and his family have is large by any town garden standards, in London it feels huge. More impressive though is the exciting planting with an array of tropical and tender plants in prime condition. Plant nuts will literally go nuts for the plants grown here. There are gems hidden in many a nook.
Clive explained how their garden was already accepted onto the NGS and then they were lucky enough to obtain part of next door's garden too. This allowed for more plant experiments, as well as room for bee hives and a summer house. The change in areas is visible to me as a guest, where you can see the original garden, and in the new area they've gone wild! It is brilliant.
We really love this garden, it has that magic quality to it where it blends with the future. A place to escape to.
8 Calais Street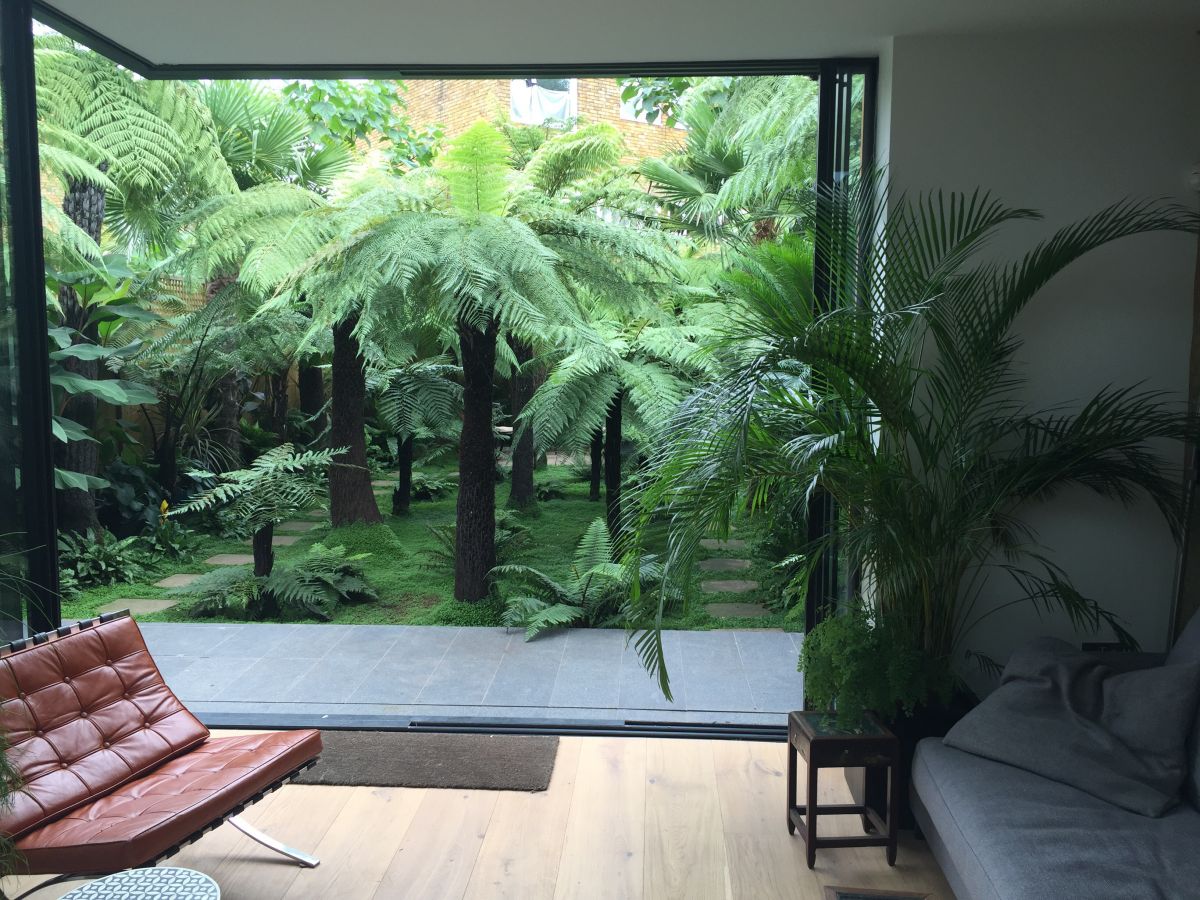 Patrick de Nangle is an incredibly modest man and if he reads this I am sure he will hate me saying it, but his garden and home is perfection. He created all of it. I've seen many show gardens at Chelsea, Hampton etc. Walking into a designed garden that is lived in was a whole new experience to me.
If Patrick's garden were to be entered into a show it would surely win gold. The magic is in its simplicity. A grove of tree ferns carpeted with mind your own business which even creeps up the trunks. The lush, glowing green through the modern, corten steel framed glass doors is a view to die for (and yes, those are the leather chairs I really wanted from Chelsea this year!)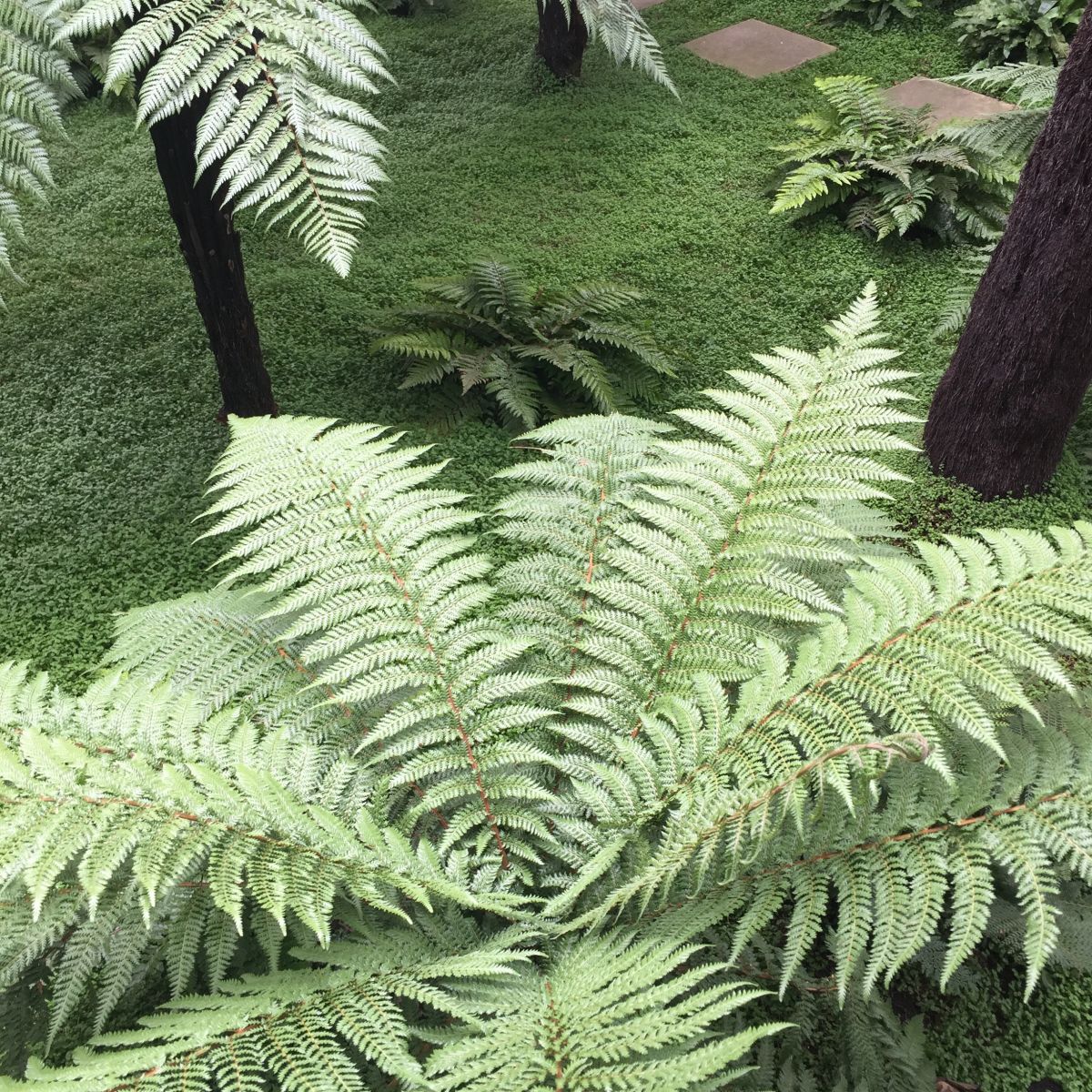 This small garden exudes style and class. A lesson in "less is more" – so much more!
Blending house and garden to make them one in exactly the way I love. That view from the house onto the ferns is forever emblazoned in my memory. What a unique idea so wonderfully realised.