At one point during my emo self-obsessing teenage years I was convinced I was stupid. Then one day I realised I wasn't stupid, I was just plain ignorant! Ignorance was indeed bliss because you can change ignorance, you can't change stupidity. So I changed my ignorance.
Fast forward a bit and below is a photo of my view right at this minute. Twelve years since I last had to study for an exam, recreating the exact same multi-coloured highlighter pen mess of papers on the living room floor…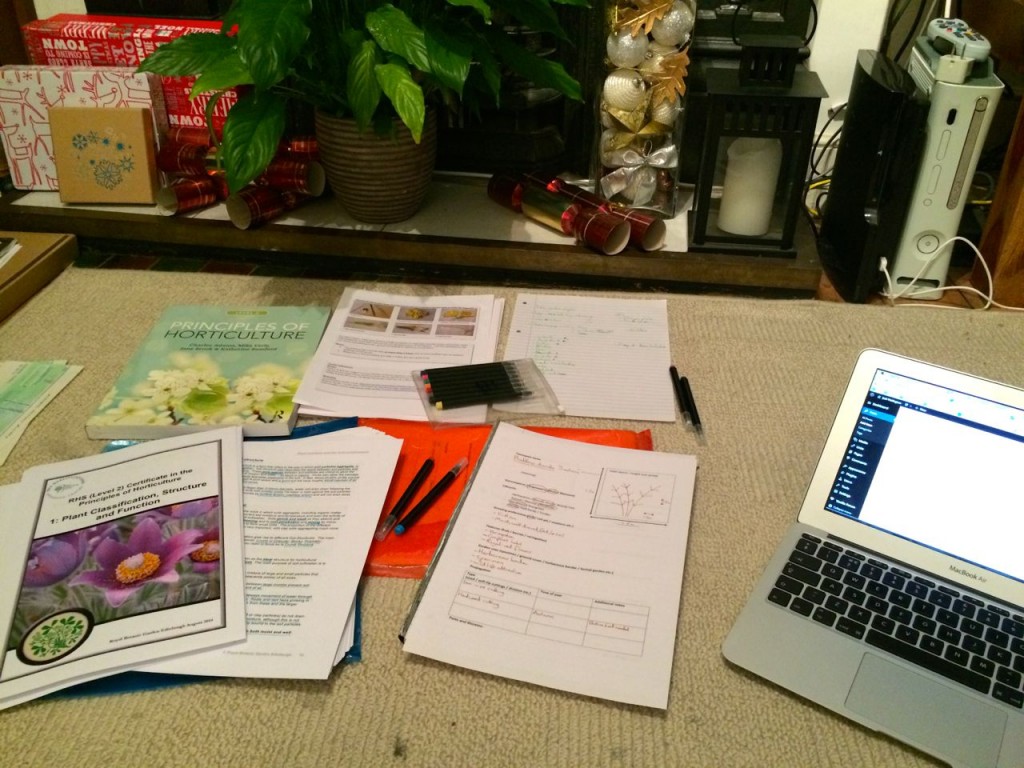 The major difference of course is that this is voluntary and I am actually loving it!
In September, without really thinking about it I plunged down some cold hard cash to join the RHS Level 2 Principles of Horticulture course, studying long-distance (with regular optional in-person study weekends) at the Royal Botanic Garden Edinburgh.
If you're reading this, you probably know I'm all about making sure life experiences count and trying to ensure we make the most of every day. I have to say, this is one of the most rewarding things I've ever done. Why? I'll blinkin' well tell you! (of course, you don't have to listen/read… 😉 )
Firstly, it's helped my work. In my current role as a director of the UK's largest education website, The Student Room, I communicate with students every day. In a few short months, this course has brought it all flooding back. I see from our audience's eyes.
RHS Level 2 is said to be the equivalent of a GCSE, and it does feel like a GCSE Biology for Plants. Although I'd argue that while the principles and level do feel right for GCSE, the sheer volume of content and Latin names to learn goes way beyond what would be possible for GCSE students alongside other study.
I've learnt how I learn. By the time I reached A Levels I was so bored of my education I never really bothered to figure out how I learn, by Degree I was just sailing through without thinking how. Now however, I've figured out my pattern. I pick up principles instantly and they're embedded forever. I struggle with memorising words and names. Which completely explains why I was always great at coursework and essays, but struggled at memory recall style cram-and-forget exams. I should have focussed so much more on the latter.
My view of the world has completely changed in only four months. RHS Level 2 may be GCSE level, but it's a base level of knowledge on how and why plants have evolved, how they're linked, the incredible complexity of their structures and life cycles. One of the most remarkable things I've learnt about. While I haven't really wasted 33 years not knowing this because I have read about it before, I really, really wish I hadn't waited so long to go into more depth. The evolution story in particular is the most remarkable thing.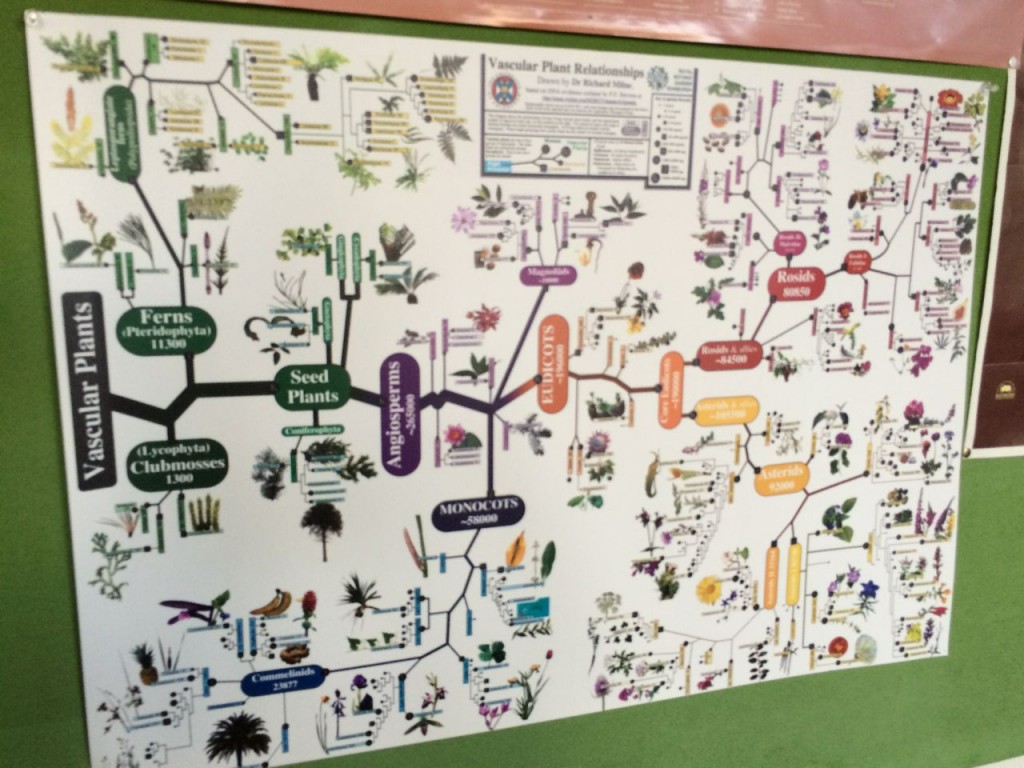 For the first time in all of my education, I feel like I am learning something new and worthwhile, something that goes beyond (what was to me) the core "this is what you need to know to get by in life".
It's interesting, the more I learn, the more I want to know. I can't get enough! In the last few months I've literally read about 2,000 pages of plant information from the course notes to the 11 books I now have.
Listening to people is great, but learning yourself can be better. Learning from teachers in class certainly helps me, but only in a supplementary supporting role. I learn much better by studying in my own time and in my own way. I wonder how many students in the UK have that luxury when they're forced to sit in class all day every day?
Best of all though, I'm no longer ignorant about something I didn't even realise I was so ignorant about! I thought I knew so much about the plant kingdom and the way of the world. But there is so much more.
Oh, and also, experiments will always be brilliant no matter how old you are…