Weedy humans are weak. Weedy plants are tough as nails. Wild flowers we like. Weeds we don't. I think we need to make our minds up. When does a weed become a wild flower? What weeds are weak? When is a flower no longer wild? I want answers. 
I've made my mind up that I quite like weeds. They're annoying when they're brutes that affect other plants and they can act as pest and disease reservoirs. I am convinced however that there must be some weeds that aren't 'that' bad. I might be wrong, we will find out together!
Down the allotment I'm allowing a few weeds to stay (at least that's what I tell myself, in reality I have no choice). I've decided to encourage a few weeds to grow in a bid to fill the gaps to prevent the less appealing ones.
I'm mainly interested at the moment in the micro weeds. Here are the ones I'm actively not weeding out.
Exhibit no.1: Oxalis corniculata (red leaved variety)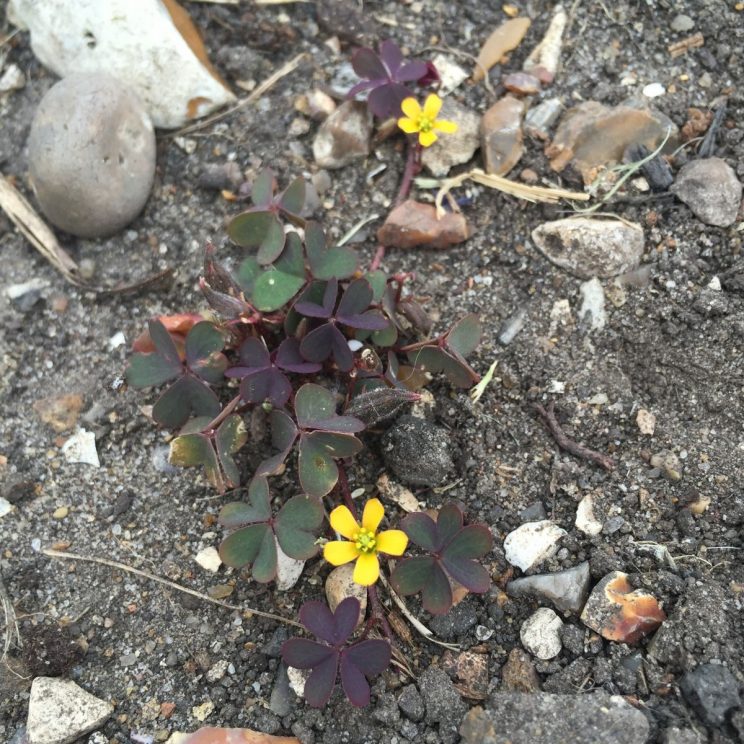 When I first got my allotment I eagerly weeded the entire plot by hand over the course of a couple of months. There was so much red leaved clover that after I'd rid the plot of it I had a horrible feeling it might have been there intentionally as a green manure. I don't think so now but I've grown to not worry about it growing there. This little weed is so tiddly I can't imagine it can possibly be much trouble for the stronger growing veggies. I think it's quite pretty and unobtrusive so I'm letting it create a carpet across the plot.
Exhibit no.2: Anagallis arvensis (scarlet pimpernel)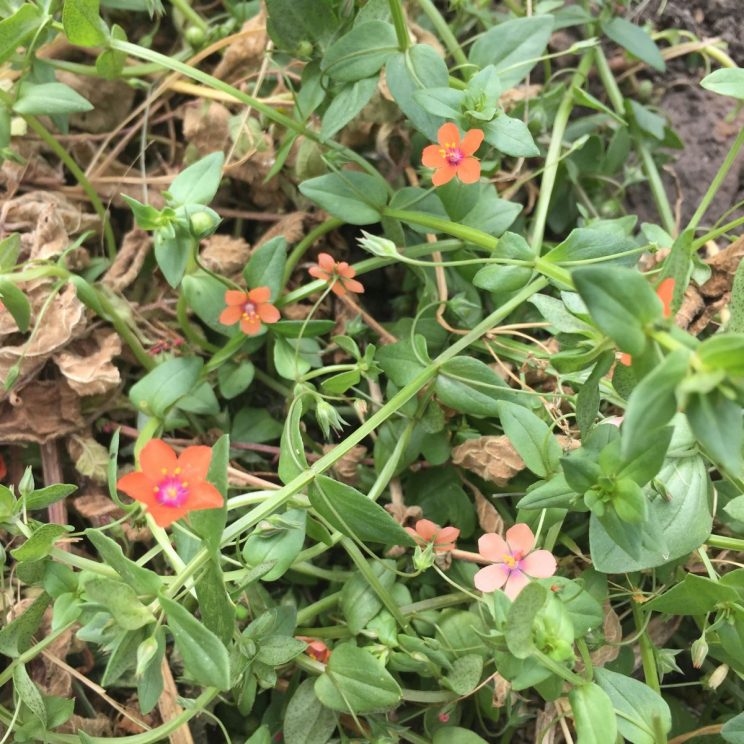 I saw this out and about on the sand dunes in Norfolk, I took a photo hoping to find out what it was because it has the most wonderful dusty orange little flowers fading to terracotta. It forms a low growing mat. To my joy, it was also all over my allotment! Surprise surprise, it's there because it's the common scarlet pimpernel weed. Anagallis arvensis seems to be a nice friendly weed that's easy to control and carpet forming. This badger is staying.
Exhibit no.3: Achillea millefolium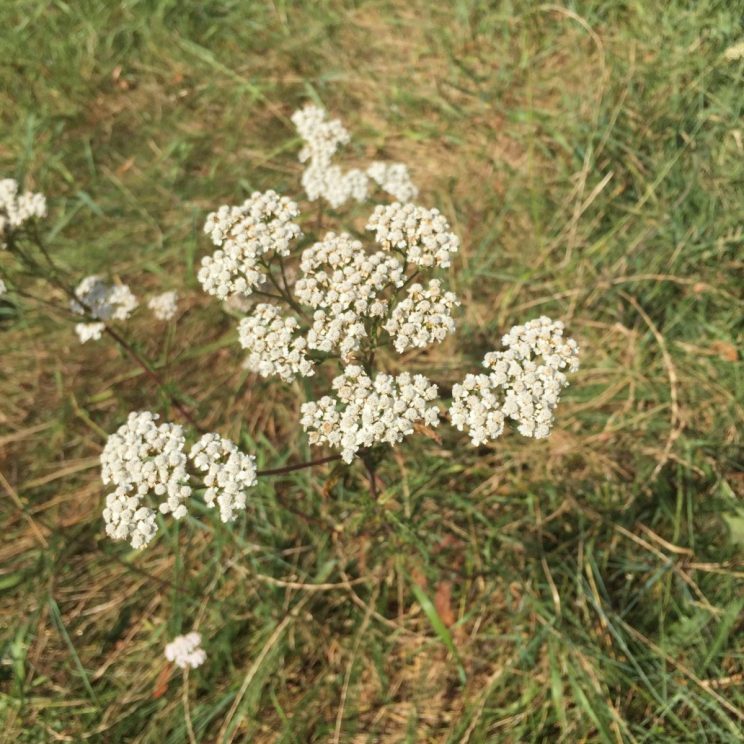 I'm actually primarily interested in Daucus carota the wild carrot, but Achilleas are similar and equally as beautiful – they're hard to tell apart if you don't know what to look for (differences in leaves and umbel structure). Above is a picture of Achillea millefolium on Clapham Common.
As I get to know the world of plants better, my interest keeps spreading across the plant kingdom in all sorts of ways. I want to know everything about plants. And I am increasingly interested in plant communities, biology, organic practices and the interplay of ecosystems. There's a lot to discover.