Tulips: the last two years I've tried growing some tulips and it went horribly wrong. Especially last year with a "bulb lasagne" with lots of leaves and only one flower. So I'm delighted to have got them flowering this year: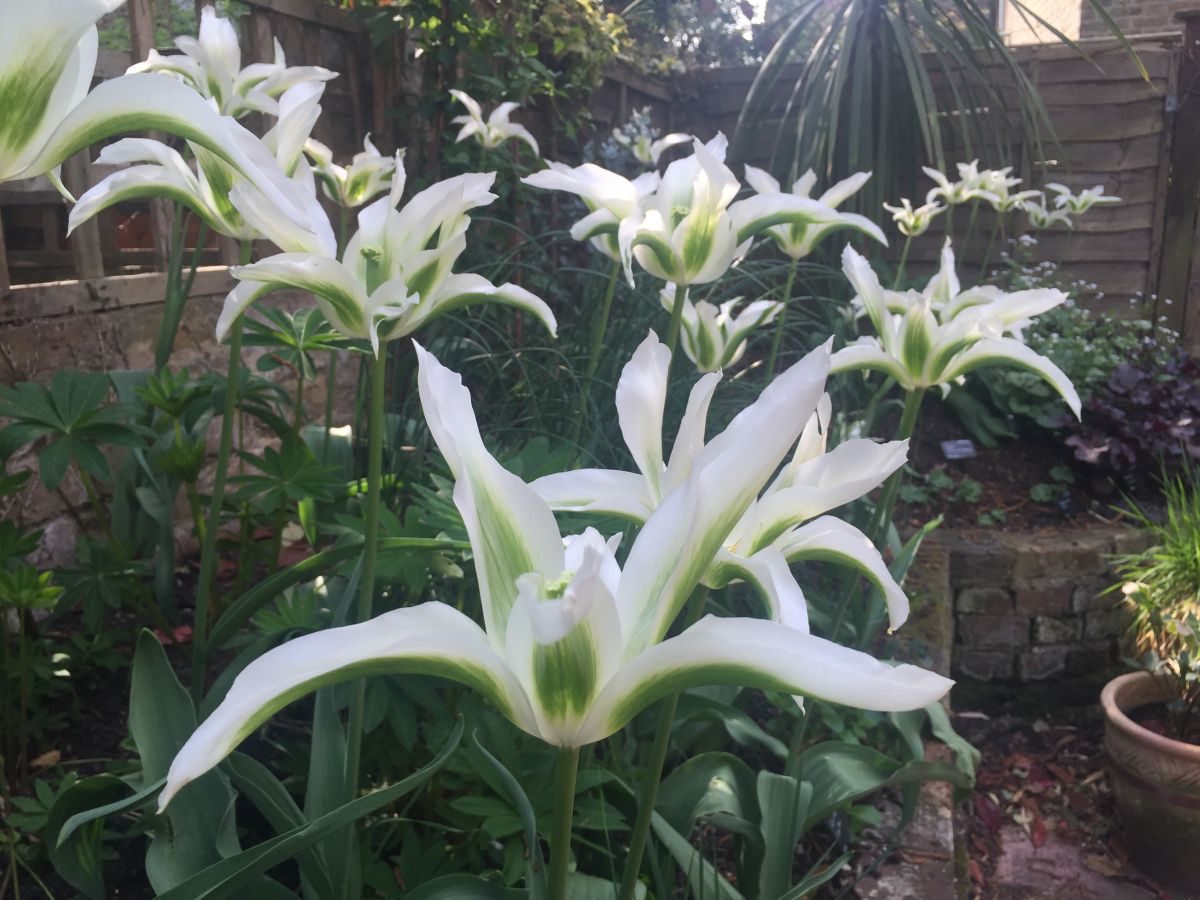 I do like this tulip, 'Green Star', they look like a little flock of birds.
However, the display was marred by lack of under storey planting because I was supplied the wrong Erysimum. Wasteful but I ripped out the yellow wallflowers because I'd spent so much on white tulips I didn't want to ruin it all. The result is lovely tulips, but all a bit tatty and scrappy. If they aren't planted in neat rows, tulips really do need other plants to join them together.
Next year, I don't think I will plant the tulips throughout the entire bed again because now it's coming to the time to dig the bulbs up, it's of course going to be difficult to do that with Alliums and perennials now growing among them. My plan is to only plant tulips in the garden where the Dahlias were the year before. Basically, a seasonal bedding regime, mainly in our large pots.
Seedlings planted out: in a move that defies all logic and advice, today at the allotment I planted out my bush tomatoes (Vilma), climbing broad beans (Cobra) and an artichoke seedling (Green Globe Improved).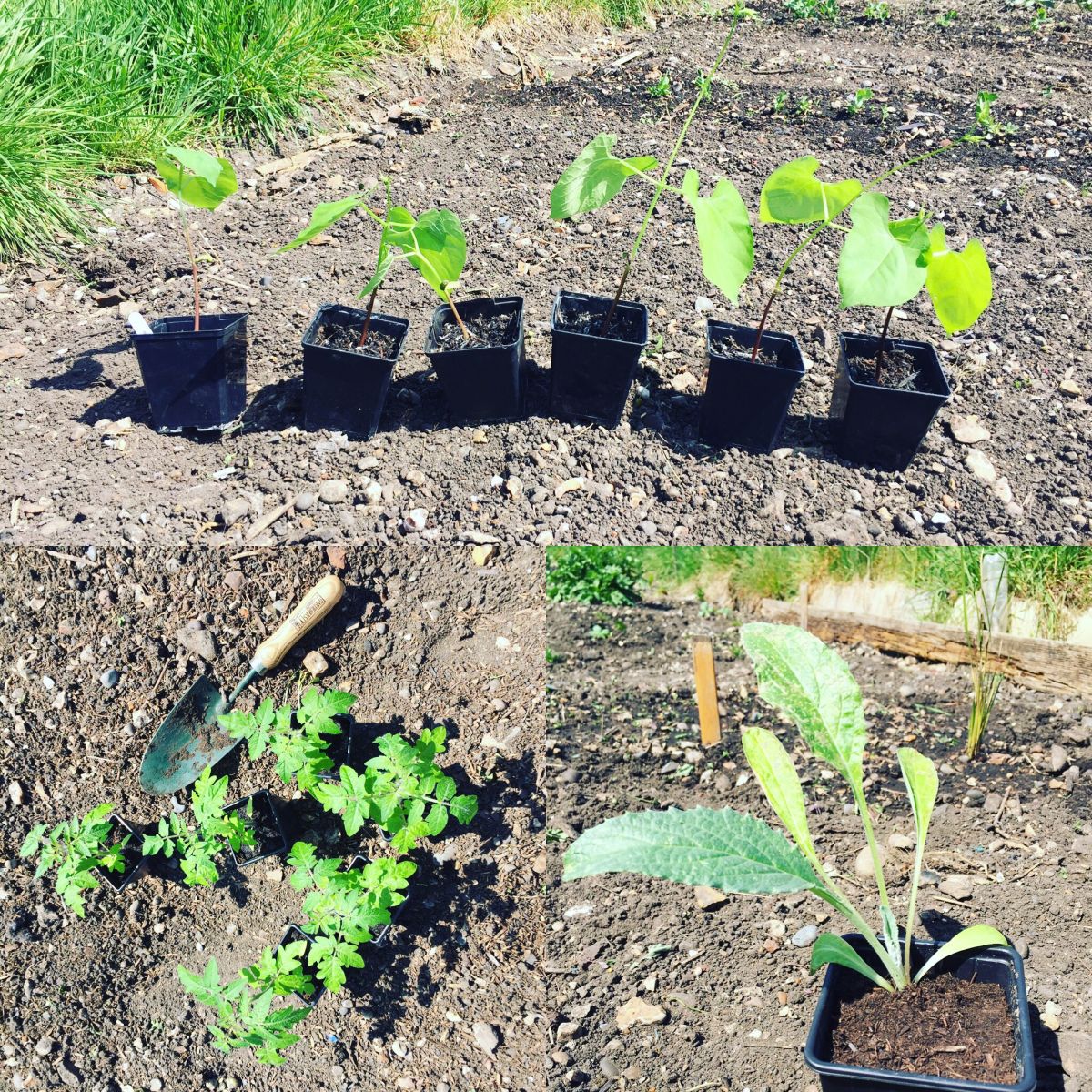 The tomatoes and beans weren't hardened off first which is a bit silly. I want to get on with it though and they were all busting out of their pots. The weather is good for the next week so fingers crossed they survive the baking hot days and the slugs.
Propagation update: I've had a pretty good year so far of growing most plants from seed. On top of all the veg for the allotment I've been growing some new ornamental plants like this Melianthus major: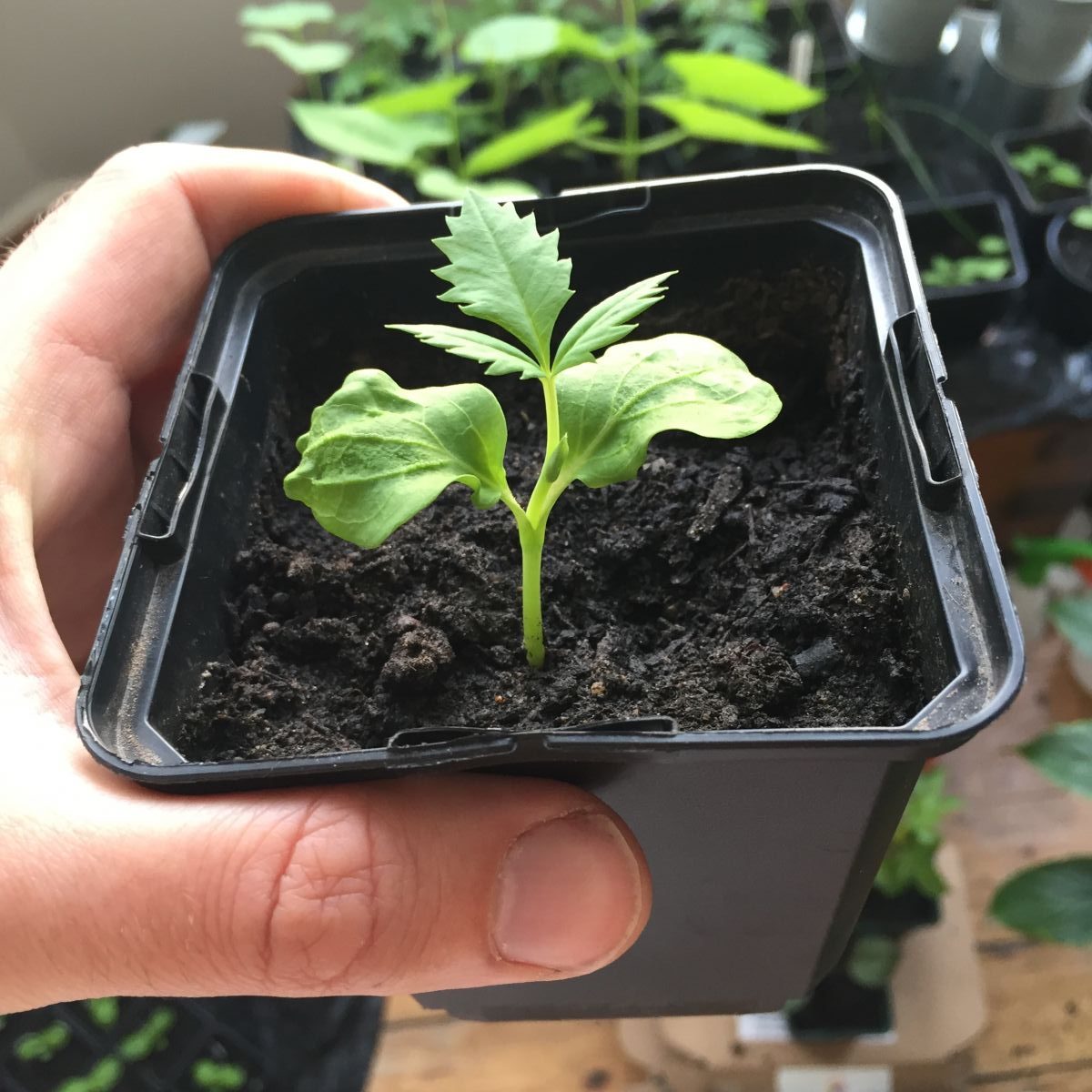 I'm stratifying three different seeds at the moment (Eryngium venustum, Asarum europeum and a Carex). They've all undergone the month in the fridge and it's now fingers crossed for some growth.
I'm pleased that the vegetable seeds have proven so reliable, all of them growing uniformly and healthily. Which has certainly relieved lots of the stress of taking on the allotment. I have lots of different brassicas and celeriac seedlings all waiting in the garden to be transferred to the allotment in a week or two.