My overwhelming impression of Marrakesh in Northern Africa is of a city greener than expected, filled with stray cats, colour and people on scooters who don't care about mowing you down.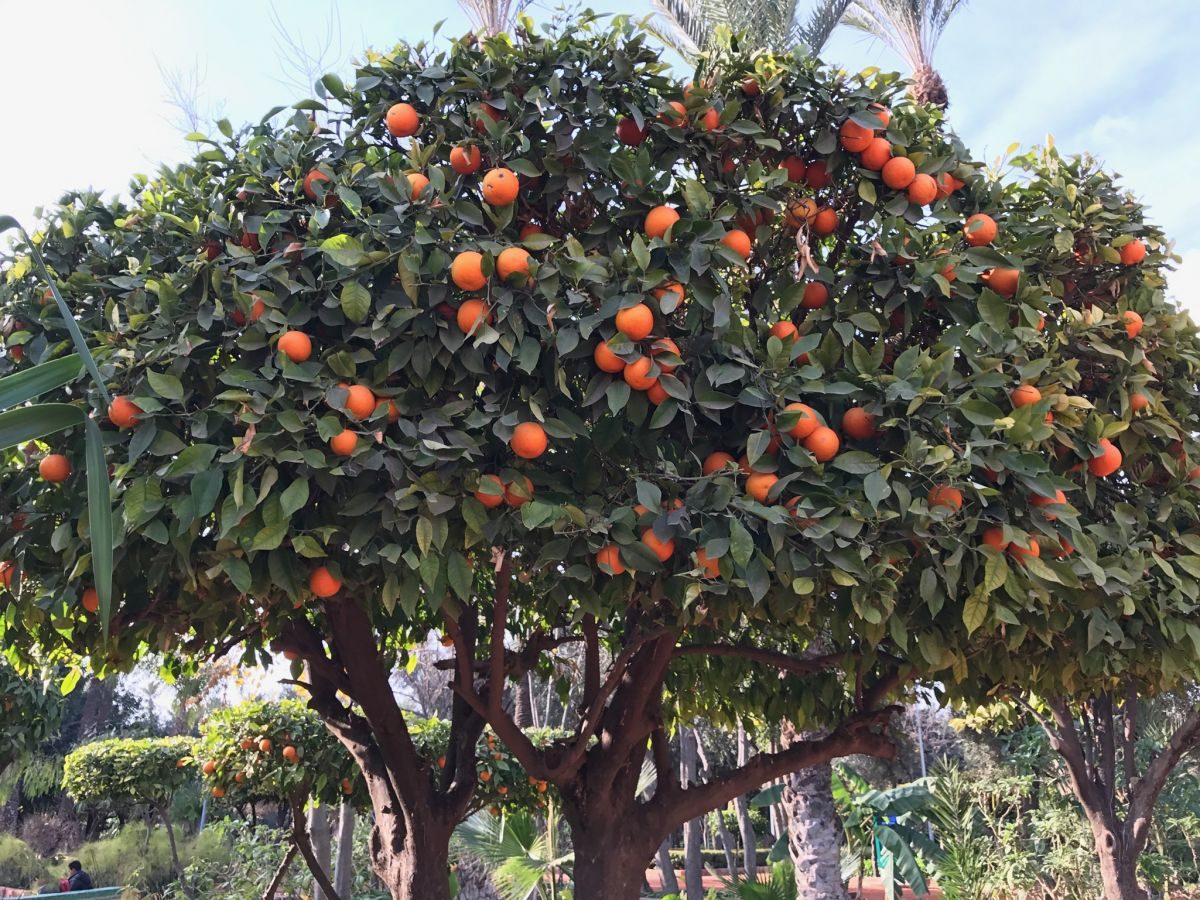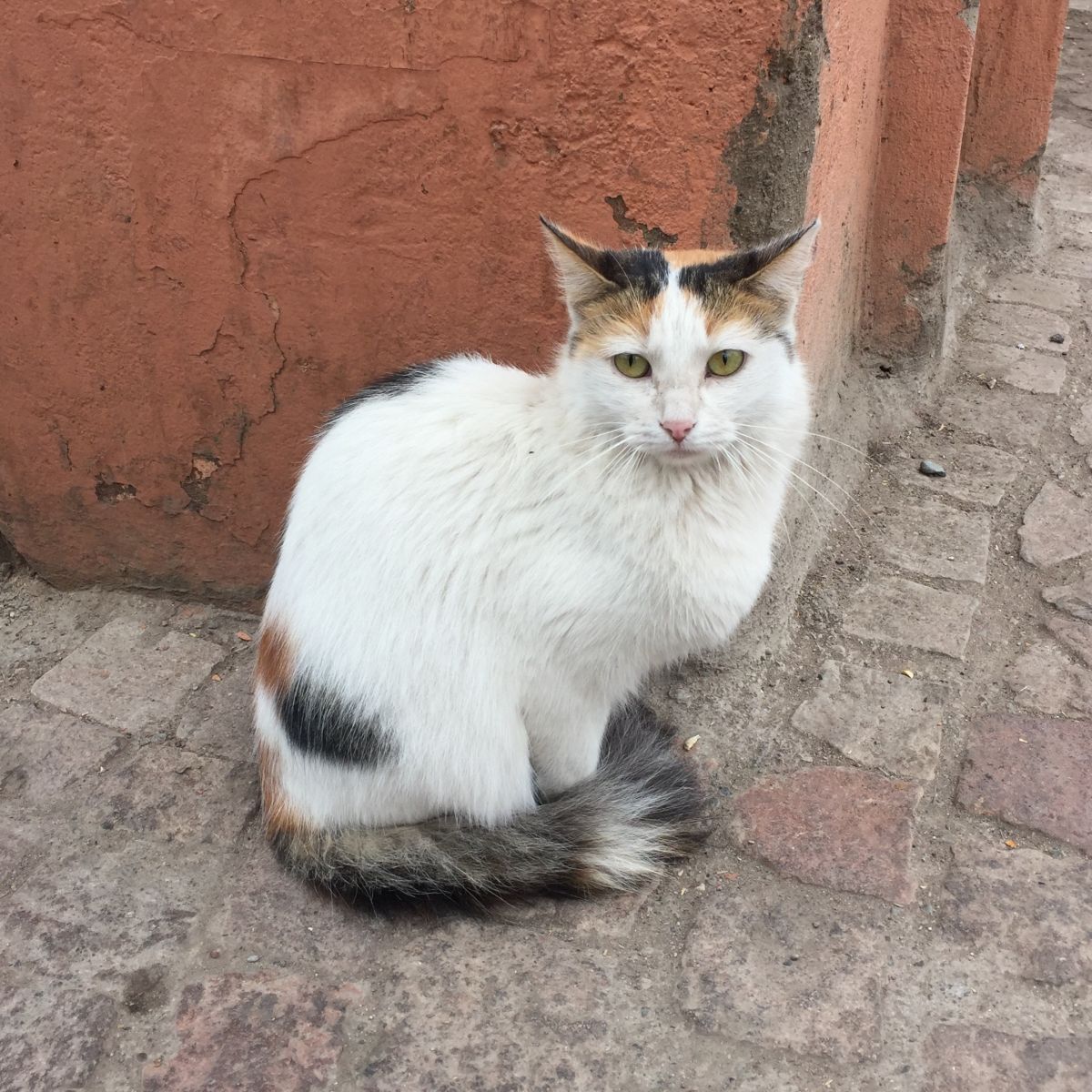 We were visiting the Moroccan desert's proclaimed 'garden city' on a long weekend with Chris' parents. Singapore usually springs to mind when you think of a city that has made an attempt to green up its streets. More impressive perhaps are the feats of irrigation used to green up the arid Marrakech.
It's the post-summer season in Marrakesh but daytime temperatures still reached 27C compared to the UK's 4C this weekend in January. Plants were showing some damage from months of scorching desert sun from the summer (where temperatures reach up to 50C) and were waiting to be rejuvenated by the coming winter rains. Yet for gardeners there is a lot to see at this time of year.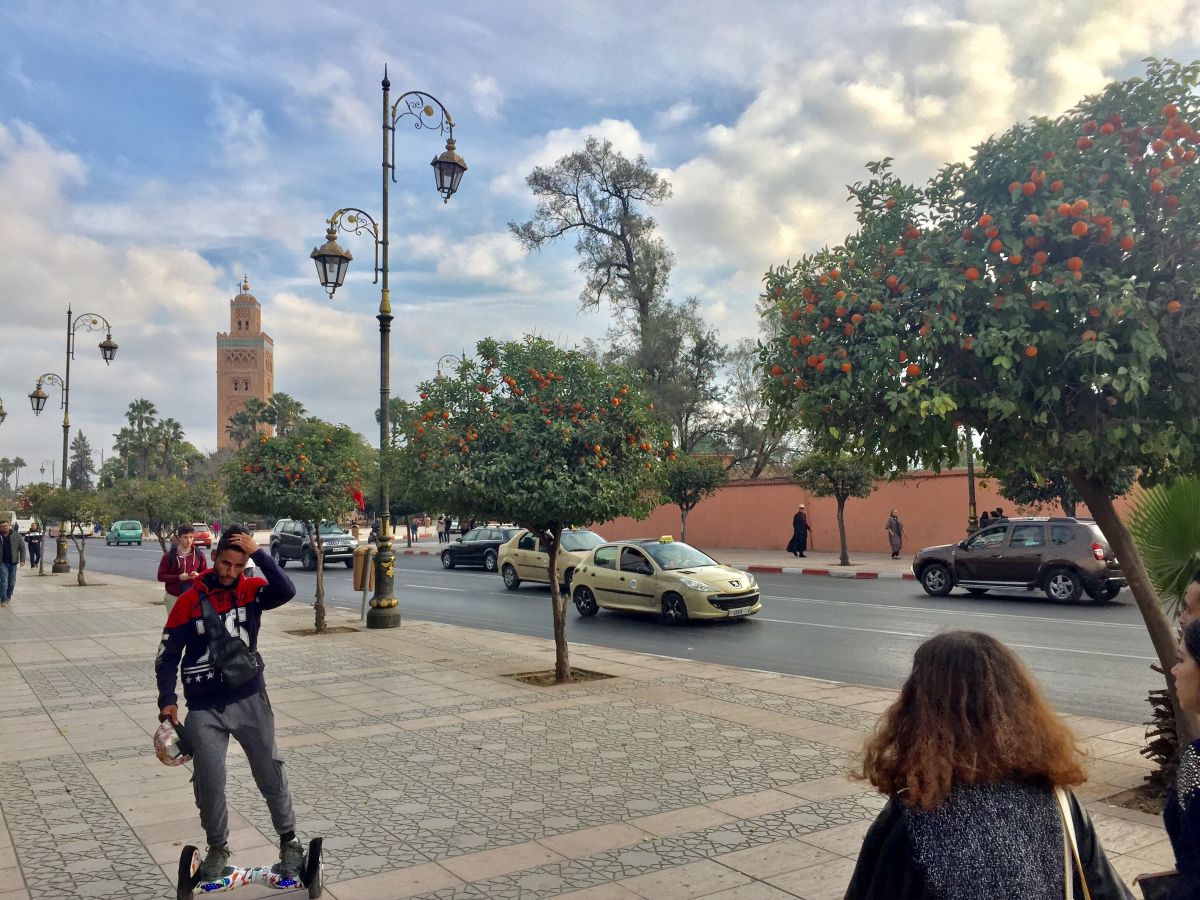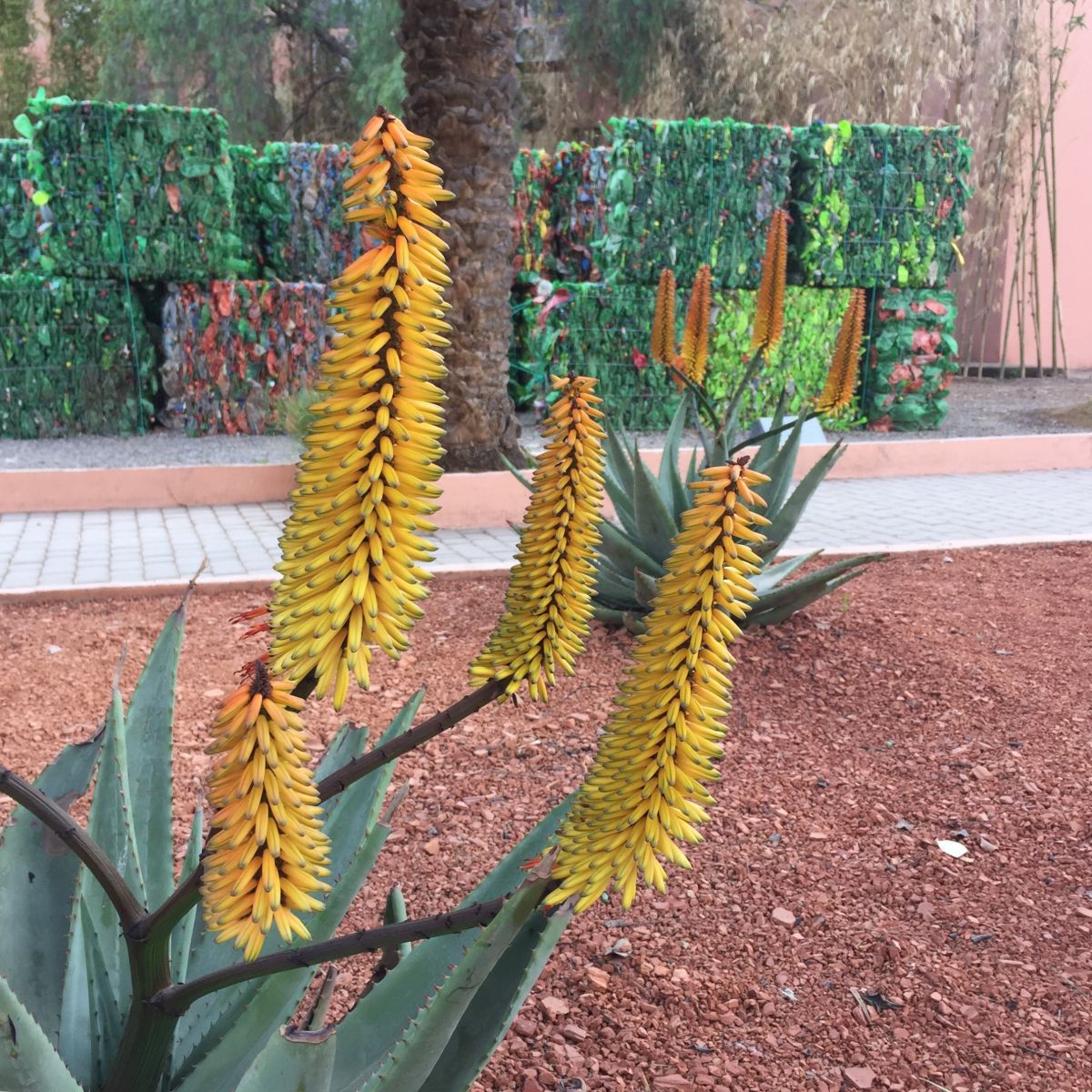 Marrakesh is crazy, fast and frantic. Our senses overloaded within seconds of entering a Souk street market. Keeping our wits about us we came close to being led down a dark alley at worst, fleeced for cash at best. But there is no denying the beauty of the place. If one word can encompass a city, Marrakesh should be found in the Dictionary under "vibrant."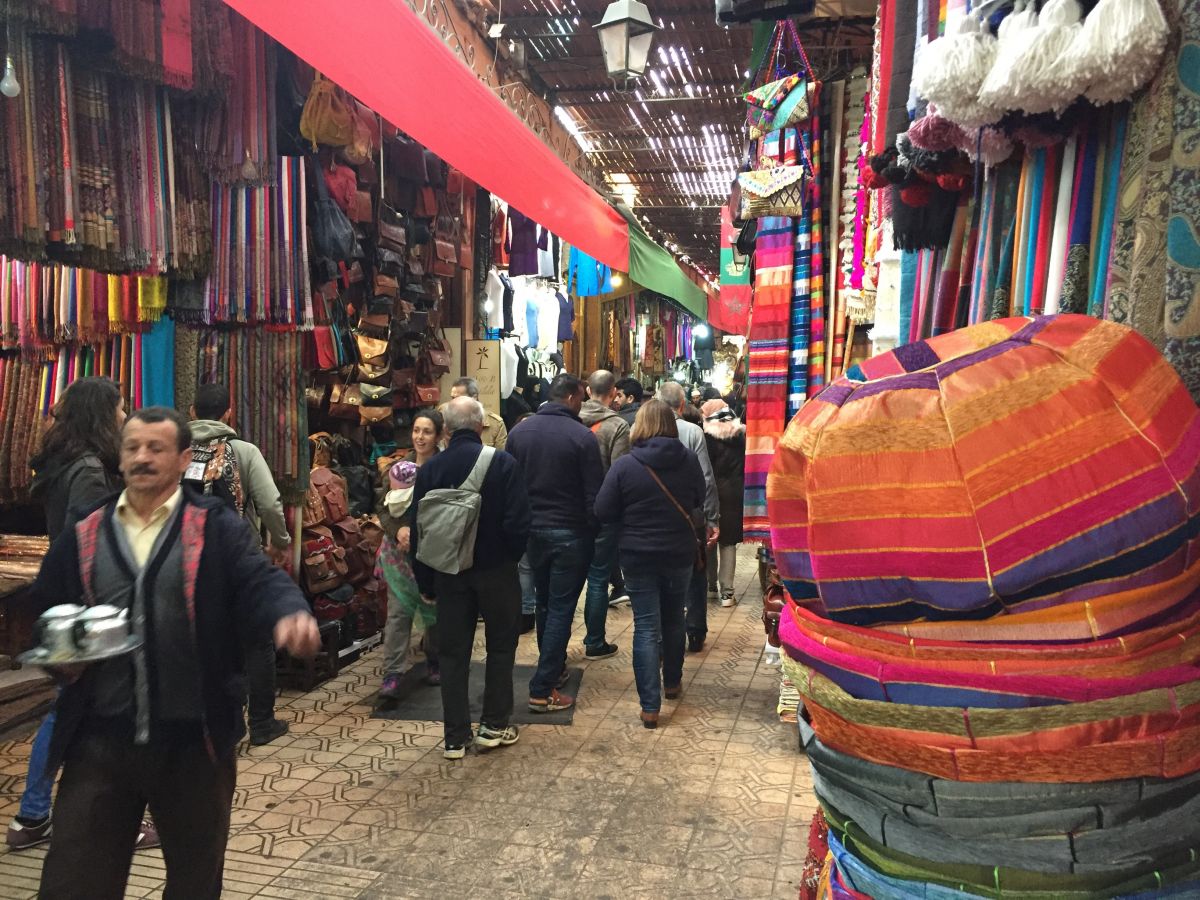 It came as a relief to escape the hustle and bustle in one of the city's many parks and gardens. When it comes to plants, it's hard to work out which is the more abundant, the ornamental orange trees (Citrus) or Bougainvillea.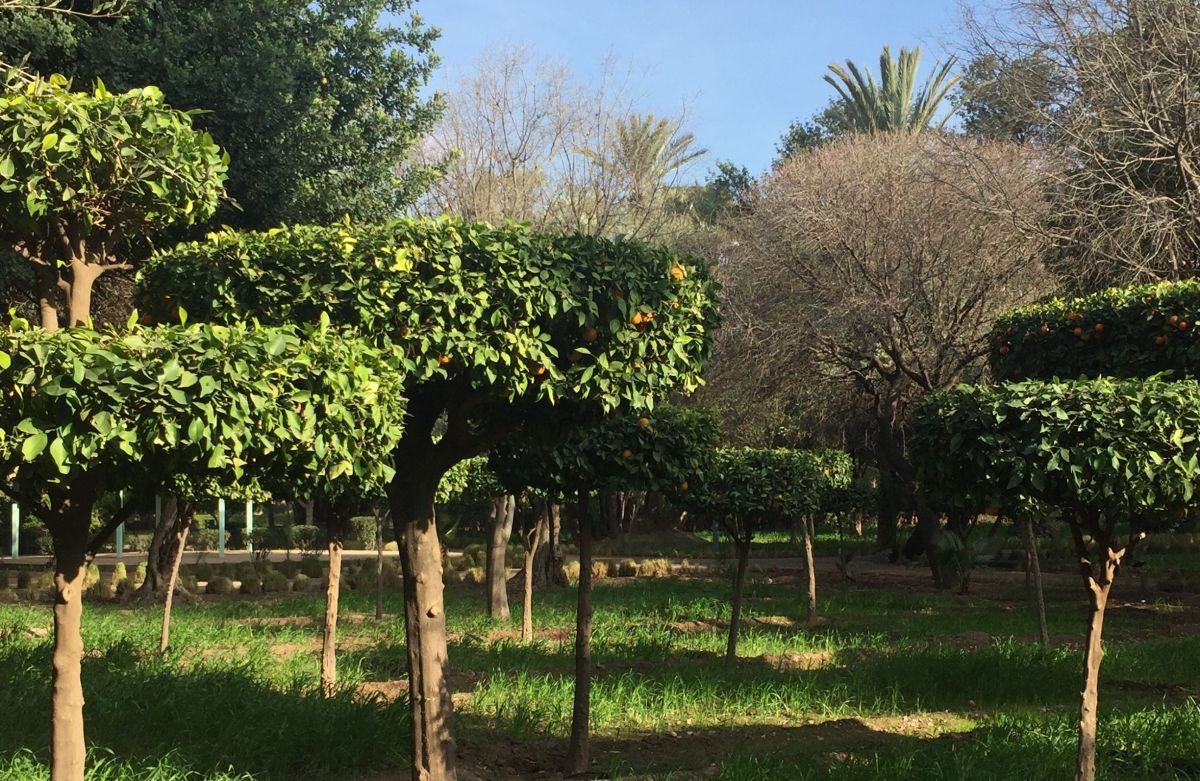 Orange trees are almost all clipped and topiarised into various shapes (such as those above in the Cyber Park) – topiary is very popular in Marrakesh. The orange trees' lush foliage adorned with dusty oranges.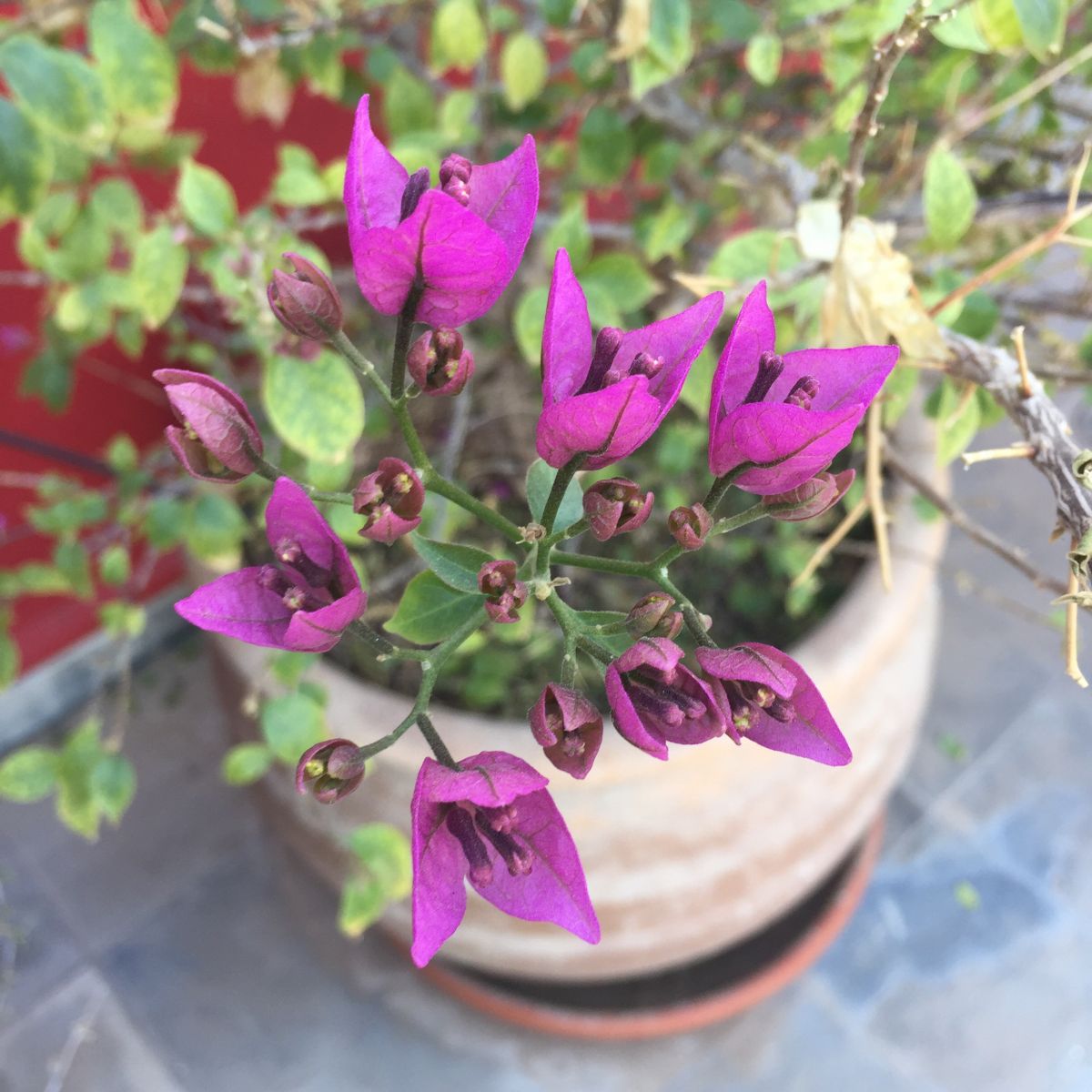 Bougainvillea of all colours appear on every wall and pavement. We'd just missed the lengthy flowering season though the odd blossom could be seen. Where these climbers weren't clambering over walls or up trees, they were clipped like box into hedges. The below X shaped hedge is clipped Bougainvillea.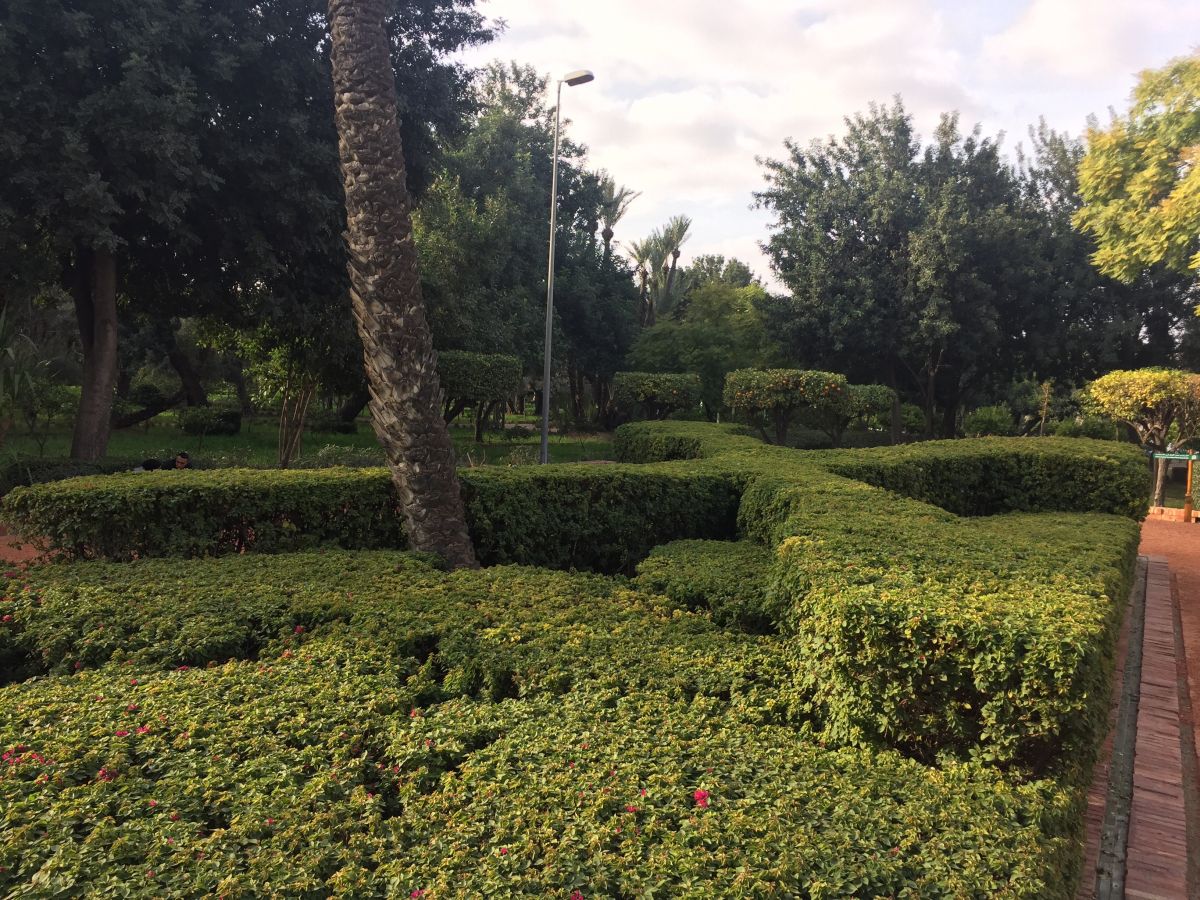 Olive trees, including Olea europeaus, are scattered around the city, if a little in the background, as one of the workhorses of food production in the area. There are vast olive and palm plantations surrounding the city.
Of course, cementing the tropical oasis feel are the various ornamental palms – often towering high into the sky. Like tiny shrubs on giant telegraph poles – and a smattering of Musa banana trees.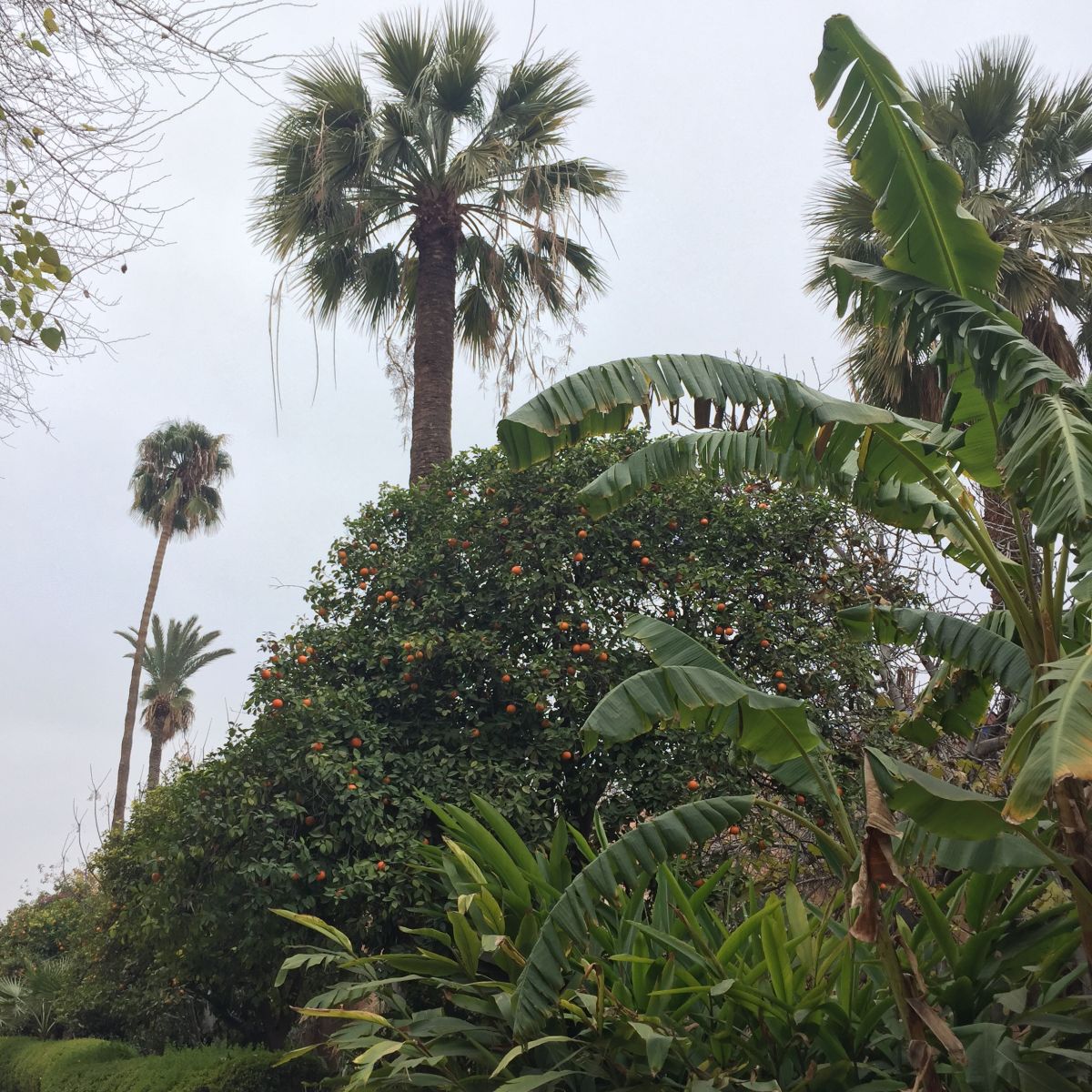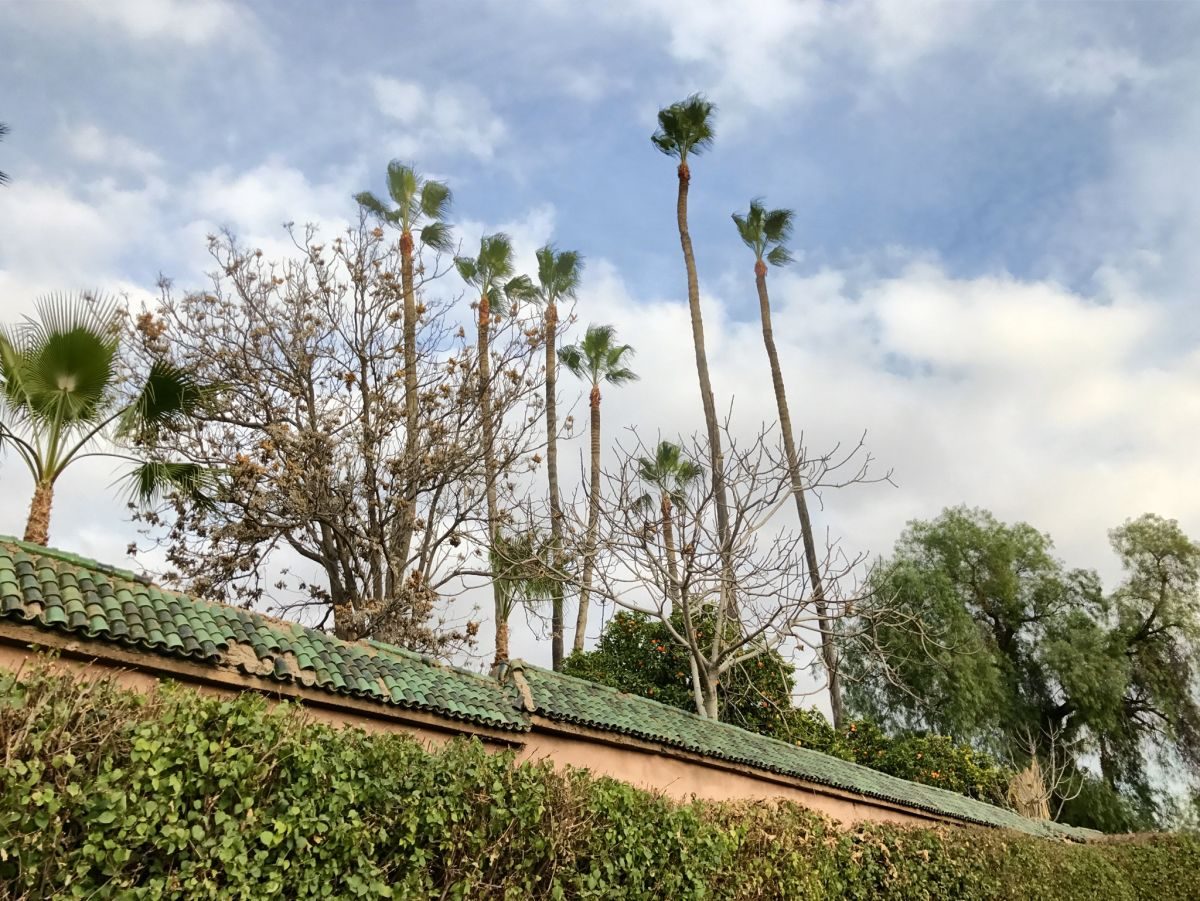 Occasionally you'll see cacti and other succulents – cacti mainly native to America – grown by gardeners, such as the beautiful pot plants on the roof of the Riad Badi we stayed in. Look upward to roof terraces and balconies and Marrakesh is filled with cacti in the sky.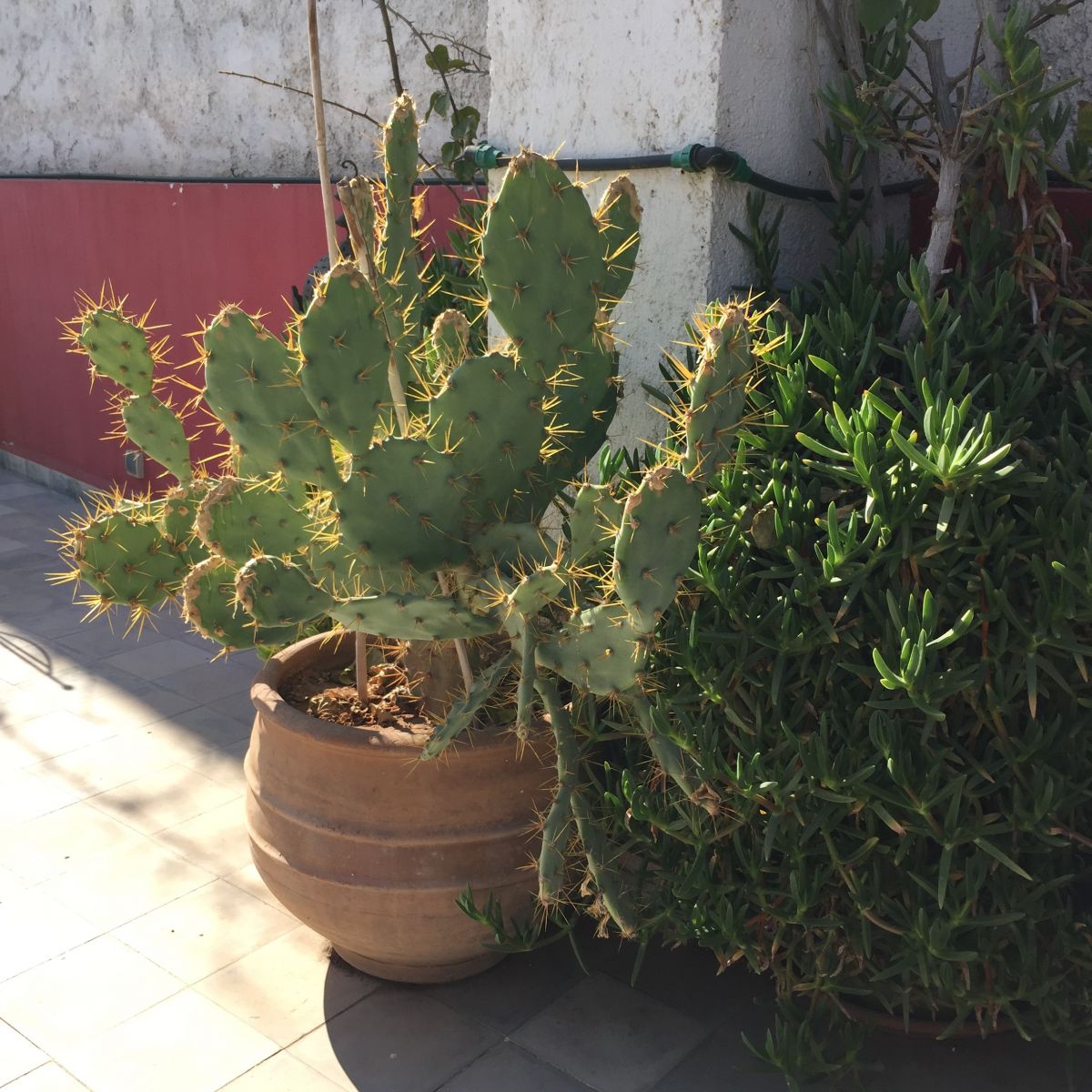 There are surprises, such as many huge old Eucalyptus trees and a large number of rose bushes planted along roadsides around the city, especially at the airport. Careful irrigation saw these in full bloom while we were there. In the parks where public and tourists frequent, irrigation is employed to maintain the lushness, elsewhere it's the plants capable of severe drought that are used.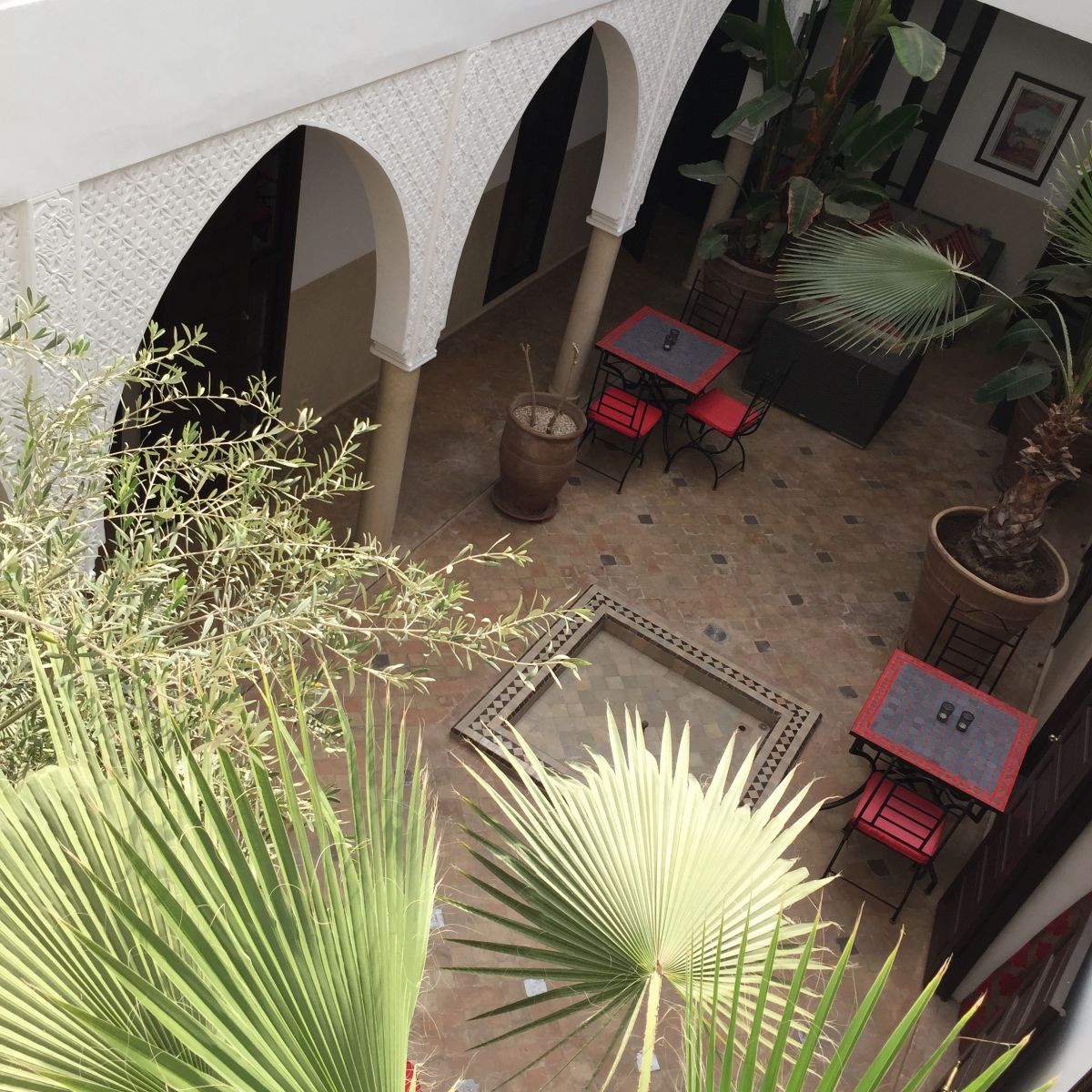 Beautiful hidden courtyards, roof terraces – I found it amazing how much of the city life is raised up on roofs especially restaurants and bars – and balconies are the traditional urban gardens of Marrakesh. Courtyards are a place to hide from the summer sun as well as dust storms. As the courtyards are usually tiled over, plants are confined to large pots or beds laid out in symmetrical quincunxes.
We had a fantastic stay in Marrakesh – I loved its pace and rich, rich colours – and, having just got back, I'm still trying to take in everything we've seen.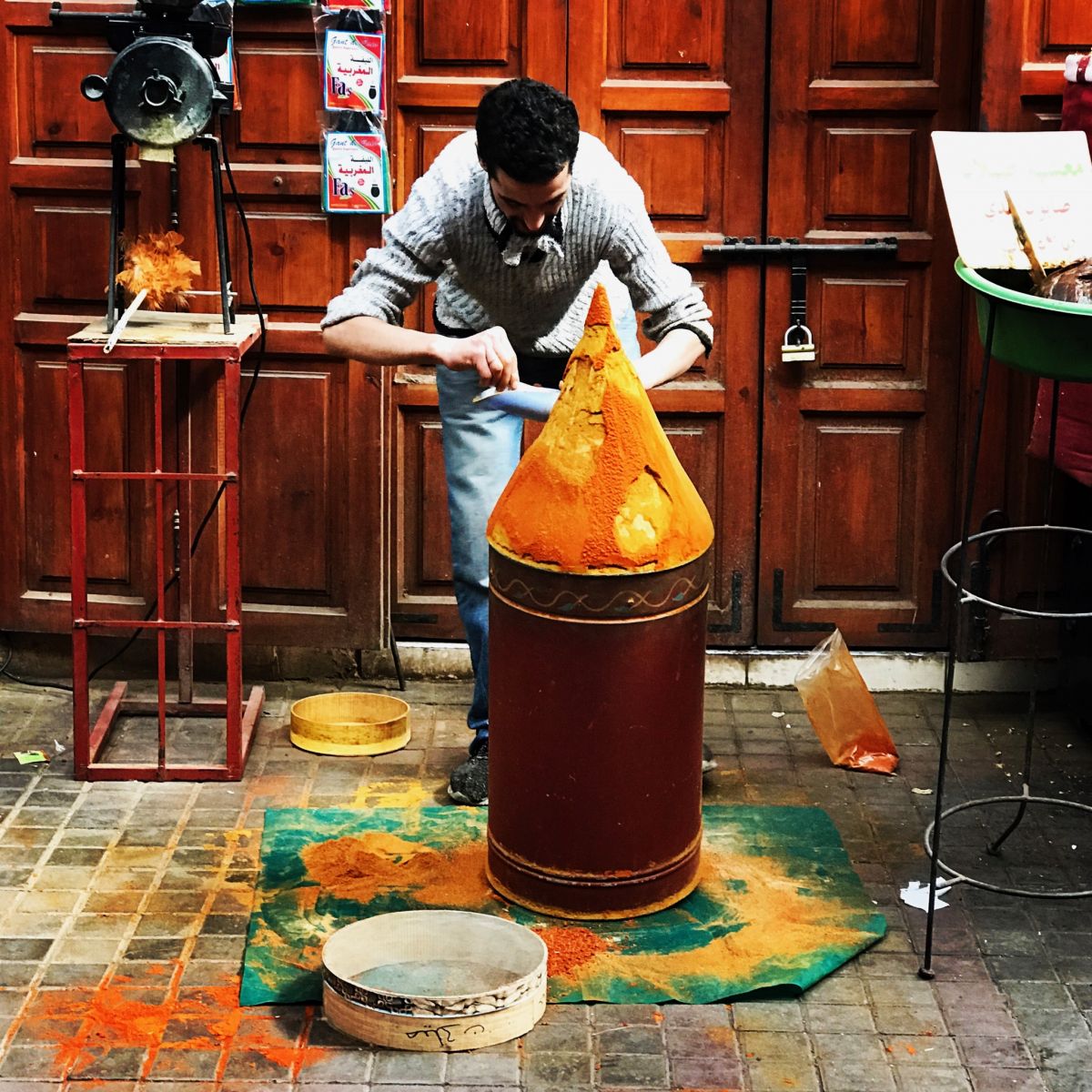 While in the city we visited a number of traditional Moorish and Islamic palace gardens, a mid-twentieth century Art Deco come Modernist garden and a brand new designer garden created last year – all spanning 500 years of garden design history.
Over the next few weeks I will update with photos from each of these different gardens with a few insights about their history and contribution to garden design we see around the world today. You can sign up for emails on my site to be notified of the updates.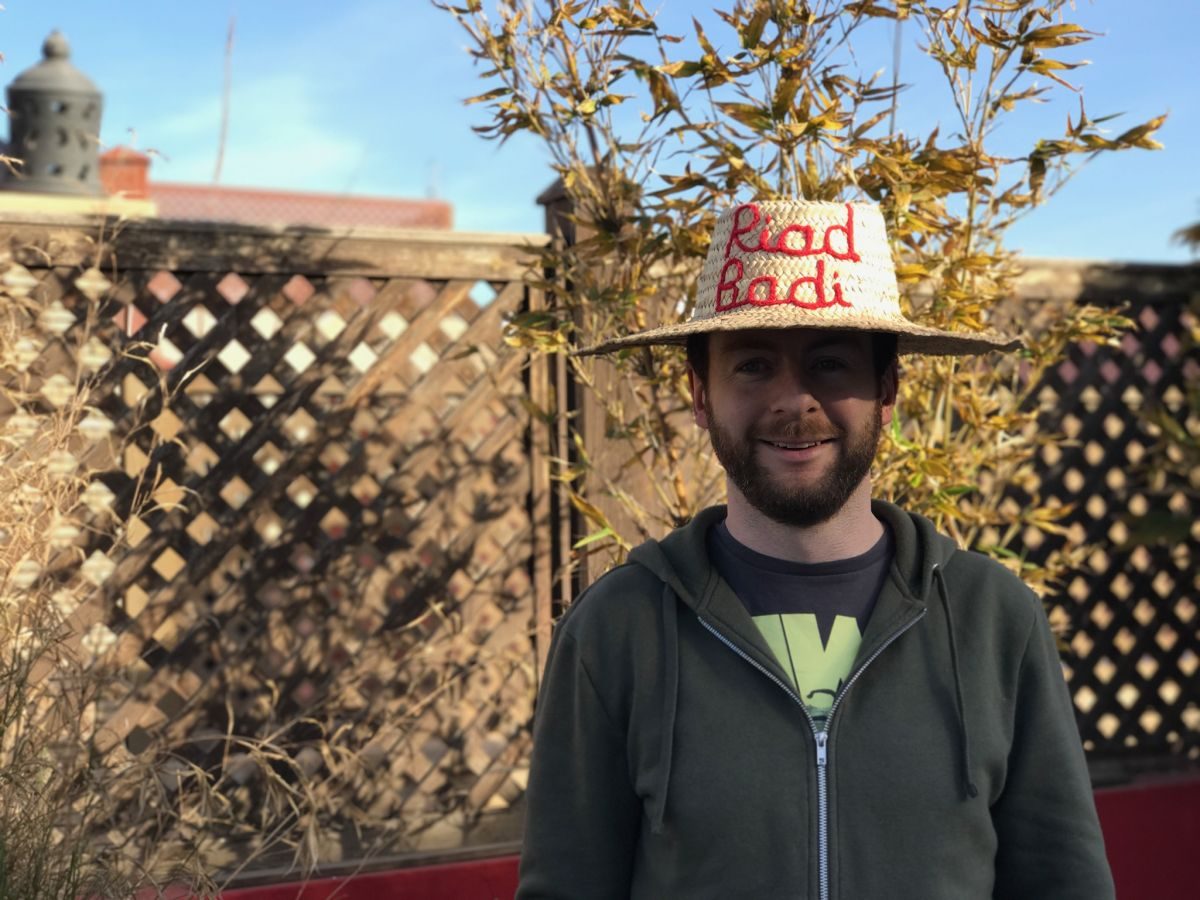 Read the rest of my Marrakesh diary
Marrakesh (this page): beautiful and bonkers, on the urban garden trail in the red city